Over the years, manufacturers have long been a link in the supply chain. A middle point where raw materials are turned into useful products for resale by distributors and wholesalers. A linear and approximate process from input to output.
But does this modern model keep pace with our current economy? Rising consumer demand for speed and accuracy of delivery, competition from new countries and political tensions will make the supply chain more dynamic than ever before. Also, the rise of both e-commerce merger platforms such as Amazon or Alibaba and direct-to-consumer channels is rapidly transforming manufacturers into direct-to-customer suppliers.
According to Forbes, the continuing interplay of digitalization, the latest technology, innovations in IoT and constant connectivity has entirely changed the way manufacturing and supply and chain are run. Also, the availability of SaaS like last-mile delivery software with the combination of AI has further escalated the manufacturing industry 4.0. Based upon these, Gartner estimated that there would be more than 80% of IoT projects encompassing AI shortly.
Here is an extension of these five technologies that will have the most significant impact on logistics and transportation in the coming years.
Artificial intelligence and machine learning
There is tremendous growth of machine learning and artificial intelligence in logistics. The supply chain is a real gold mine of structured and unstructured data, and by tapping and analyzing it, identifying patterns and generating insights on each link in the supply chain, logistics. Companies can change performance dramatically.
The use of algorithms can help companies uncover patterns of supply chain data that indicate crucial factors affecting the success of their supply network while learning continuously and simultaneously. These patterns can be related to inventory level, supplier quality, forecast demand, production planning, transportation management and more, and provide companies with the knowledge and understanding to reduce freight costs, improve supplier operations and reduce supplier risk.
There are many instances of how AI is improving the business: Natural Language Processing (NLP) can help logistics companies detect financial inconsistencies by removing critical information from invoice. Predictable network management can identify potential shipping delays and help companies plan goods more effectively. And predictive risk management means that effective corrective action is taken using NLP tools to monitor factors related to supply chain.
Internet of Things
Assets, deliveries and materials can be tracked around your manufacturing facility with real-time delivery tracking software. The company can use these data to identify patterns of consumer behaviour, allowing customer identification and predict potential leads. This means reduced costs, increased customer service and delivery visibility for customers.
Fleet management with the help of warehouse management systems will also benefit the corporate social responsibility (CSR) and sensors of vehicles assisting in enhancing employee safety. The fleet management company can extract the value for driver and vehicle with the data collected from IoT.
IoT tracking and tracing tools such as logistic delivery apps make companies more profitable- According to Frost & Sullivan, the use of IoT solutions in the trucking king industry improves traceability and increases freight by 10-15 per cent annually.
Blockchain
Blockchain can improve transparency for customers, allowing them to see the full journey before coming along. This can make it more transparent and enhance security by making spotting efforts faster and easier.
Craig Fuller, managing director of Blockchain at Transport Alliance (Block), says, "Blockchain is a technology that is ideally suited for the transportation industry and what we believe – really emphasizes – will be mutable in its impact. It's a Technology—people and companies who naturally don't know or trust each other to engage in commerce. "BTTA is founded on technology, transportation and the supply chain.
Companies are recently working on a solution that securely publishes shipment data on the blockchain so that it can be obtained in real-time by other authorized parties. The SaaS companies are also creating efficient blockchain solutions which will enhance the logistics process by saving companies time, money and enhanced overall customer experience.
Blockchain supply chains can help companies build more trust and enable smart contracts and secure digital payments. According to IDC, by 2022, global spending on blockchain will increase to 73 billion CAGR at 11 per cent.
Autonomous vehicle and drones
Autonomous forklifts are already standard in modern warehouses, airports, ports and other supply chain locations. And we'll soon see autonomous trucks on the roads, delivering goods unloaded by autonomous forklifts and placed in warehouses by automatic conveyor belts and robotic weapons.
Vehicle-to-vehicle transportation will allow autonomous trucks to sink, allowing many vehicles to run bumpers to reduce costs. It improves drag and minimises fuel consumption, accounting for 30 per cent of the truck's total operating expenses.
Third-party logistics
Third-party logistics (3PL) is booming, as companies seek cost control to reduce overheads and benefit from the expertise of external suppliers. According to the 22nd Annual 3PL Study of 2018, the two main trends emerging in the 3PL sector are the closer relationship between shippers and 3PL providers and the inevitable impact of digital technologies on space, including on-time blockchain.
According to Technavio, 3PL will generate in the coming years, as logistics companies continue to customize on-demand transportation, warehousing, distribution, and freight services. TechnoVio's Global Third-Party Logistics Market report predicts the 3PL market to grow at a CAGR of 5.77 per cent from 2018 to 2022, and according to Forbes Insights, 61 per cent of companies move significantly to the supply chain and external providers for transportation.
Final thoughts
In this digital economy, time is money and it is pushing the transportation industry to maintain its competitive edge. But there is still a lot of uncertainty about whether more logical steps are needed to start the digital journey with last-mile delivery and logistics solutions.
Author – Bio
Noman Shaikh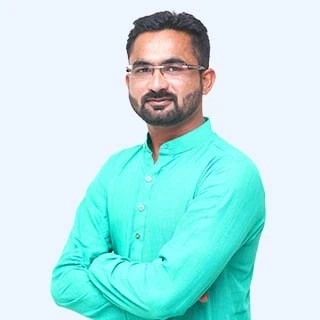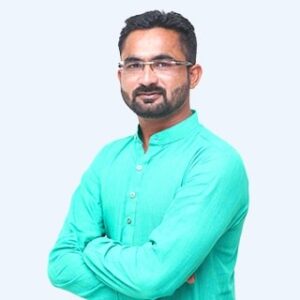 Noman Shaikh is a Digital Marketing Head at Fixlastmile, known for creating scalable campaigns for last mile delivery systems. He believes in sharing his expertise in a learned concentration with entrepreneurship and business that boost up their business revenues.