Apple Inc. has for a very long time been synonymous with innovation and excellence in the tech industry. The degree of consistency that the company has had in pushing the boundaries of possibilities has been immense. This is why the recent launch of Apple iPhone 15 was a welcome reassurance to investors that the company is on the right track.
Since the launch of the iPhone in 2007, there has been a revolution in the smartphone industry that has been aligned well with the long-term investment principles of Warren Buffett – one of the world's most successful investors. It is true that Warren Buffet has shares in Apple Inc. By investing in Apple, Warren Buffett must be convinced that the strategic goal of the company aligns with his investment principles.
These principles are the basis of discussion here and how they reflect in the iPhone's launch. There will also be a bid to help potential investors answer the pertinent question – do all stocks pay dividends? This question will be answered comprehensively through the review of Apple's long-term strategy in the iPhone launch that aligns with Warren Buffett's principles.
Quality and Durability over Quick Profit
Warren Buffet is known to have reservations about investing in tech companies. However, his investment in Apple Inc. is based on the company's prioritization of long-term value creation over short-term profits. This is a core principle that has been exemplified in the iPhone launch. It is exemplified as follows – instead of flooding the market with multiple devices, Apple's focus is on creating a high-quality product that can stand the test of time.
When the company launched its iPhone, it became a game-changer, not just because of its sleek design and its user-friendliness but because of its durability. The company affirmed its commitment to quality products that can last over disposable gadgets. In turn, this created customer loyalty that commands a premium price. Therefore, the company pays dividends in the end because it has a product that customers trust and return to repeatedly.
Building a Moat Around the Business
Another of Warren Buffett's principles that has been evident since the Apple launch is the creation of a "moat" around a business. This simply means creating a sustainable competitive advantage that protects a company from its competitors. The integrated Apple ecosystem has become the iPhone's moat. The hardware and software used have a seamless experience that is difficult for competitors to replicate.
Inclusions such as App Store, iCloud, and iTunes are among the Apple services that lock users into the ecosystem. There is a network effect of users becoming more valuable the more they use Apple products and services. This is a prime example of how this "moat" can be leveraged for long-term success.
A Focus on Long-Term Growth
Warren Buffet is one of the most patient investors. He uses a patient approach to investing and often holds onto stocks for many years in the belief of the company's long-term growth potential. Apple's iPhone launch has exemplified this principle of long-term growth.
The company doesn't rely solely on the initial sales of the device; it creates a robust ecosystem of accessories and complementary products and services around the iPhone. AirPods, Apple Watch, and Apple Music are among the products and services that exemplify iPhone's long-term growth.
Furthermore, the company is committed to research and development, which forms an important element in staying at the forefront of technology and innovation.
Shareholder-Friendly Capital Allocation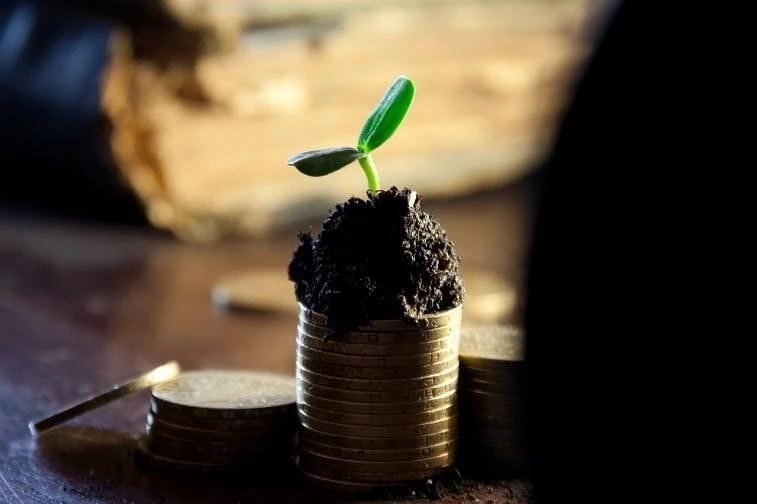 Warren Buffet is keen on how a company approaches dividends and share buybacks. His principle dictates that a company should return value to shareholders. Apple has been consistent in this approach as it readily returns a portion of its profits to shareholders in the form of dividends. This makes the company an attractive option for long-term investment.
Ethical Business Practices
According to Warrant Buffet, there should be a great emphasis on ethical business practices and reputations. This is evident in Apple's commitment to privacy, sustainability, and responsible sourcing of materials. This shows that the company acts responsibly and ethically.
Final Thoughts
Apple Inc. has a long-term strategy that aligns well with Warren Buffet's principles. The commitment of the company to focus on long-term growth against short-term gains is a major win for investors looking for stability. Further, the company remains afloat of the prevailing tech advancements, climate change considerations, and privacy matters to create an adaptive and formidable future for its iPhone flagship brand.