Human Capital Management (HCM) softwares has been around since the early 90's. This type of software provides businesses with effective tools for strategically planning and scheduling tasks for their workforce.
If you are looking for information on what is HCM softwares and how its core features can improve overall productivity, first decide what you as a business owner are looking to gain.
The main advantage of HCM softwares are the tools they include such as data analytics and statistical data visualization in order to estimate the work requirements and better optimize the workforce.
What are the Main Functions of HCM Softwares?
HCM softwares are extremely capable of running enormous tasks simultaneously. The most common functions offered by HCM vendors are listed below.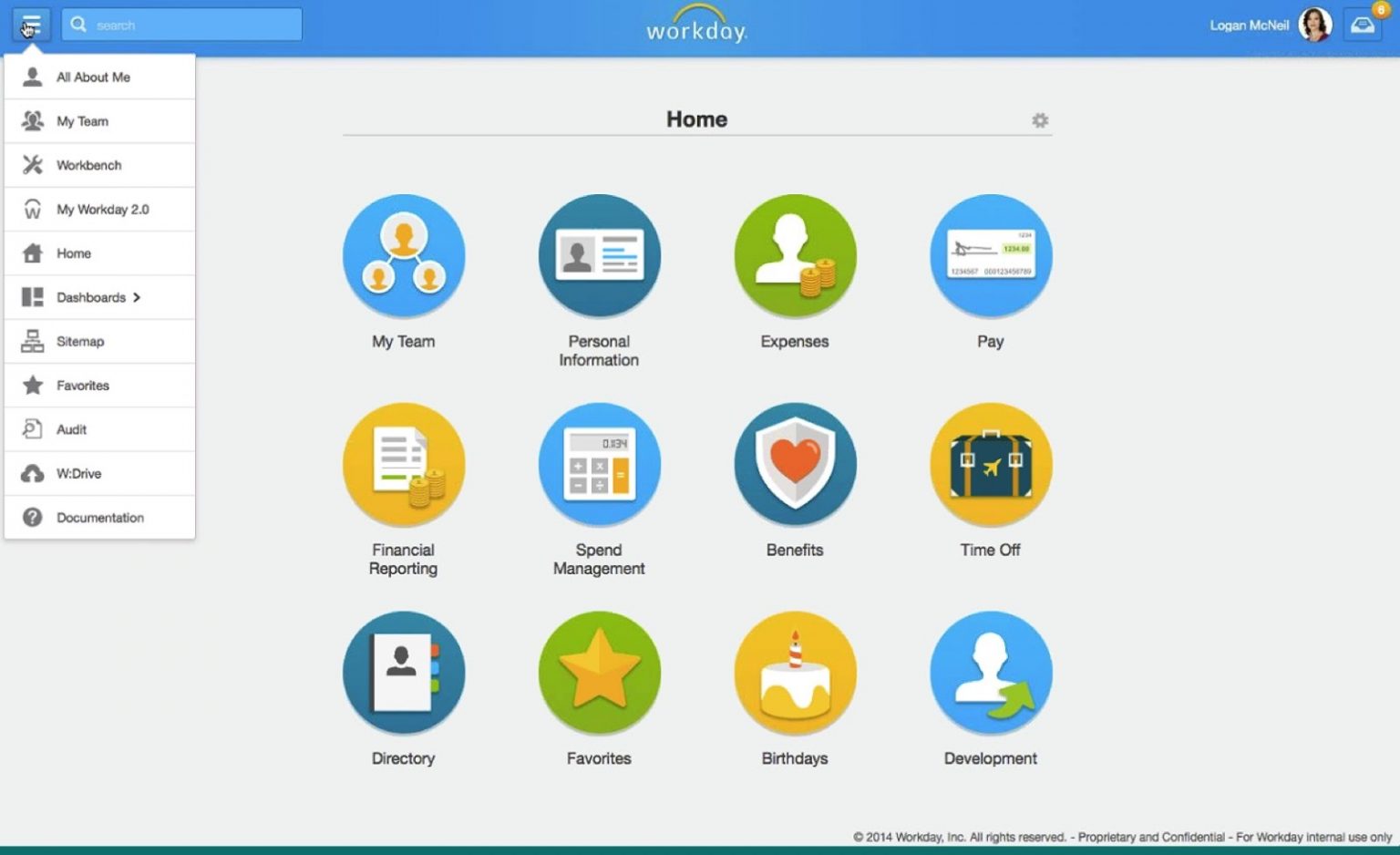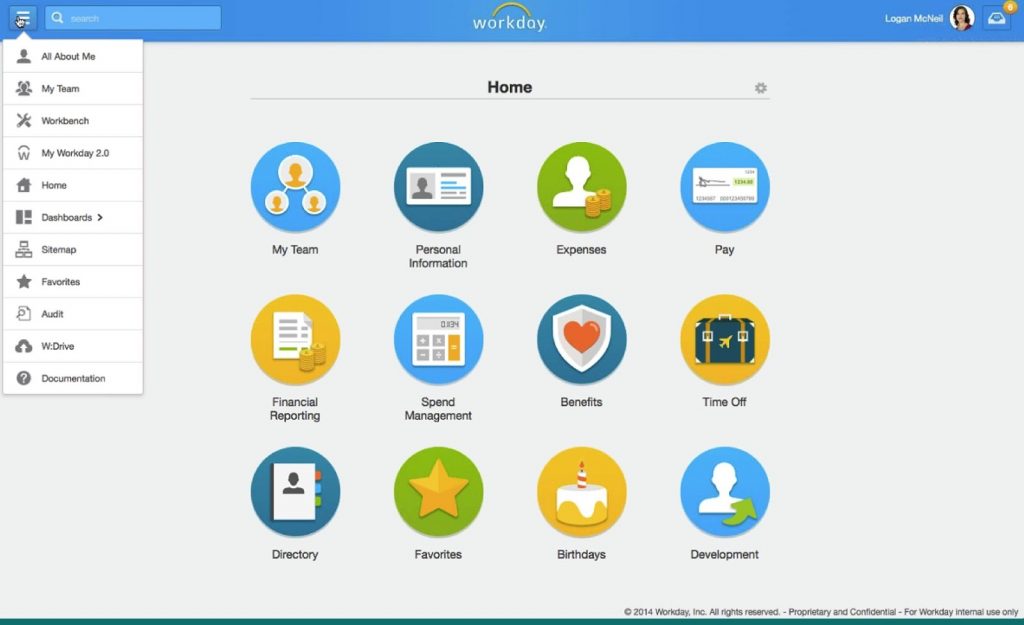 Workforce Management
HCM softwares include tools that aid in the daily workforce activities by tracking time and tasks (ongoing and completed), attendance, scheduling projects and managing of employees.
Talent Management
HCM softwares include talent management which aids in the recruiting, onboarding, training, performance and education programs (employee workshops) of the workforce.
Core HR Administration
HCM softwares include HR administration tools such as employee life cycle process management, payroll administration and categorizing employee data.
Goal Planning
HCM softwares allow employees to set up and organize goals and plan their work schedules according to priority.
Time Management
HCM softwares allow employees to access time management tools so that they can update their work schedules, calculate overtime, set project deadlines, clock in vacation time and more.
Cloud Platform Capabilities
Most HCM software vendors are cloud based. This enables the software to be accessed by employees at base or in the field. Cloud based HCM softwares are compatible with most operating systems and mobile devices.
HR Service Delivery
HCM softwares include HR service delivery tools that provide employees with direct access to workforce information regarding the terms and conditions of their employment.
Compliance Regulations
HCM softwares are updated regularly in order to meet privacy regulations. Compliance regulations such as CCPA and GDPR also ensure that all employee personal information stored is secure.
Payroll Management Process
HCM softwares include payroll management which enables integration with a wide variety of payroll systems across the various workforce departments in order to ensure that there are no stipend disruptions.
Applicant Recruitment Process
HCM softwares can automate the applicant recruitment process which includes the hiring of a potential employee through targeted job posts, resume management, applicant screening, etc.
New Employee Onboarding Management
HCM softwares can integrate the new employee onboarding process into the HCM platform where new employees can fill in and submit necessary paperwork, learn policies and procedures of the business, employee benefits and attend employee training sessions.
Employee Lifecycle Management
HCM softwares include employee lifecycle management tools which enable employers to track and follow an employee's journey in the organization, from start to finish (recruiting, onboarding, training, performance and exit interview). This way the progress of an employee can be accurately determined.
What are Withholding Allowances?
When starting a new job, each new employee is obligated to fill in and submit Form W-4. Now, withholding allowances are exempted from income tax. Form W-4 is used by employees to claim withholding allowances. The more number of exemptions an employee claims, the lesser the amount of tax that is withheld from their wages. If an employee claims fewer exemptions, the amount of tax withheld from their wages will be more.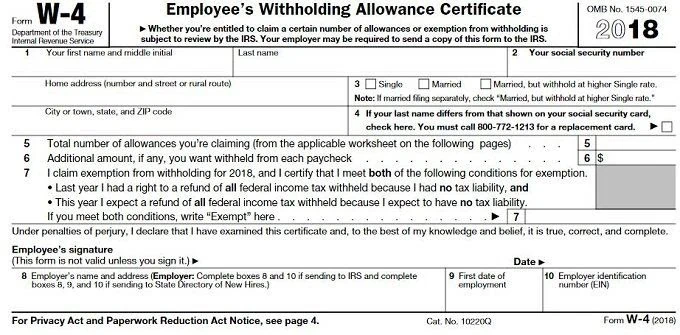 How Many Allowances Can Employees Claim?
Employees are allowed to claim withholding allowances they are applicable for. Some of the federal tax withholding allowances that can be claimed are listed as follows.
The Employee.
The Employee's Spouse.
Employee Dependents.
Child Tax Credit.
Child Care Expenses.
Filing as Head of Household.
If the employee chooses, they can be exempted from the federal income tax withholding program. In order to do this, an employee has to meet the exemption requirements. The exemption request should also be stated on Form W-4.
How Can Employees Change their Withholding Allowances?
Employees are allowed to change their withholding allowances at any time. These changes will be necessary if the employee has a change in life situations such as financial status or family size. Some of the common changes employees make on their withholding allowances are listed below.
When a child is born or adopted.
If the employee has gotten married, divorced or legally separated.
If the employee's spouse has had a change in employment.
If the employee is holding a second job.
If the amount being withheld is too high or too low.
If the employee decides to itemize deductions.
If an employee needs to change their withholding allowances, they will have to submit a new W-4 Form to their employer. Once the form with the updated changes are received, it will go into effect from the start date of the first payroll period (date of stipend received, usually on the 30th or 31st of each month) ending on the last day of the month.
An employer cannot withhold the same amount of federal income tax from each employee. The amount the employer can withhold largely depends on how much the employee earns and how many withholding allowances the employee has claimed.
However, if the employee claims more withholding allowances than they are entitled for, in order to significantly underpay their taxes. At the end of the year, they will be liable to pay a hefty fine along with their annual tax returns.