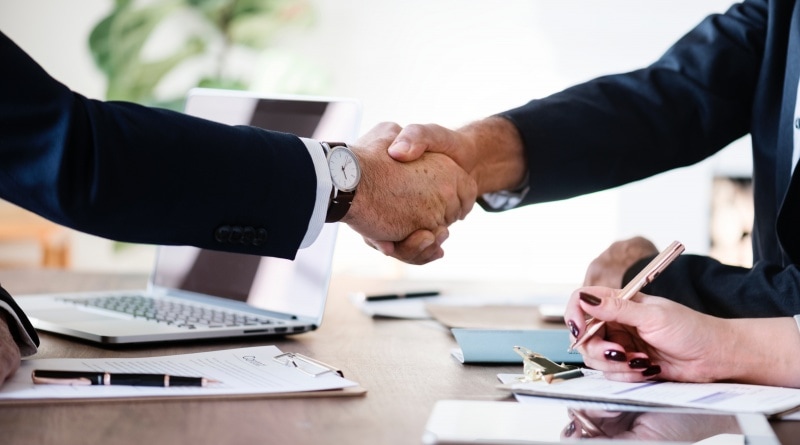 When it comes to finding a competitive advantage in business, sometimes you need to find a custom fix to address common problems. And the most common problem with business is to attract new leads and secure long-term customers. However, without leads, your business doesn't grow; without growth, you're dead in the water.
Getting Customers to Contact You
Traditional methods run the gamut from actively seeking an audience on social media platforms or sending postcard mailers to potential clients. While all of these methods do work, but they miss a crucial component: how customers get in direct contact with your business.
So, how does your business accomplish this? Well, there's a hack that even the least tech-savvy businesses can use to attract new leads: virtual phone numbers. In short, virtual phone numbers enable customers to instantly reach your business no matter where in the world they are located. Most notably, virtual phone numbers use the power of cloud computing to facilitate easy communication and attract leads. In this article, we explore how to use virtual phone numbers to hack the process of attracting leads, including:
· Reducing Pain Points
· Gaining Geographical Agnosticism
· Empowering Your Leads
Reducing Pain Points
Virtual phone numbers play a large part in reducing pain points. Consciously or subconsciously, reducing these pain points reflects better on your business. For those unfamiliar with the term, a pain point is a specific problem that potential customers of your business may be experiencing. And most definitely, one of the most common pain points is getting in contact with your business.
Often, a customer may be ready to contact your company, but their service provider may block the call. Worse, their service provider may charge long-distance fees – and no one likes long-distance fees. As an example, using virtual phone numbers as your business phone numbers enables callers to reach your business worldwide. Furthermore, these phone numbers don't come with long-distance fees, service blockages, and other obstacles – reducing the "pain" that international callers would experience. In turn, customers appreciate how you make their lives easier and are ready to do business with you.
Gaining Geographical Agnosticism
It may sound like a buzzword, but "geographical agnosticism" is essential to attract leads. In short, geographical agnosticism means that your company's location isn't tied to a specific area (even if it is).
Many customers want to do business with national entities that can handle their business, not fly-by-night amateurs. As a result, thaat's where toll free virtual phone numbers give your business an advantage. Considering that toll free numbers can be used throughout a numbering plan (NANP, for instance), you open up your business to a wider audience. With automatic routing capabilities that direct leads to your business, your business can be located anywhere in the world while still enjoying a professional aesthetic.
Empowering Your Leads
Part of attracting leads to your business is empowering prospective customers with minimal "handholding." In fact, modern customers tend to want to work their own way down your sales funnel, not be cajoled into rash decision-making. Certainly, pushy salespeople can dissuade customers from doing business with you and give a negative impression.
So, how do you empower customers? By setting up a directory system with your virtual phone numbers. Automating your inbound callers by setting up a directory system is a powerful technique to attract leads to your business. Most telecom service providers offer something called a Private Branch Exchange (PBX). When a customer dials your virtual phone number, they will immediately hear an automated greeting and directions. Customers can self-select various departments by dialing extensions or reach specific salespeople without endless transfers. Furthermore, customers that want to find out more about your company can do so by dialing/speaking the appropriate commands
As you can see, virtual phone numbers are a great hack to attract leads to your business. Offering a wide variety of benefits to your potential customers, virtual phone numbers are an excellent choice to grow your business!
Author Biography – As an international entrepreneur and perpetual tinkerer, Tom Senkus shares his knowledge of leveraging telecom to bring value to your business. His personal website can be found at www.tomsenkuswriter.com