AI is becoming more important in everyday life. For example, if you have a Kindle and buy ebooks from Amazon, you'll get suggestions for books to read next. But how do you easily get so many recommendations? As AI gets easier to use, it gets cheaper to process information, which means it can handle more data. For example, the algorithms that make these suggestions could be going through more than 100 million different book-recommendation combinations. When combined with what you've read and watched, the final recommendations are usually two or three books. This is how AI can help make the customer experience better. In this article, we will look at how AI is transforming the customer experience in retail businesses.
Let's Start!
Every customer in the modern world belongs to a different marketing segment. With today's improvements in the digital world, retailers can easily target their customers. It aids in the success of retail businesses. Usually, retailers use mass segmentation based on demographics. But retailers who are open to the future will use data analytics for micro-segmentation. With the help of AI, they can send personalized offers that are more likely to reach their customers. Here are some of the ways that AI is transforming retail and helping brands' customer experiences.
Chatbots
Retailers use AI to improve customer service. Chatbots can boost retailers' ability to engage with customers anywhere, anytime. Chatbots answer queries for retailers. Humans can get tired of answering repeating inquiries in this form of customer support. Chatbots don't get weary and can deliver 24/7 client service across numerous channels.
Given the potential of chatbots, 80% of brands around the world are already using chatbots or have plans to use them to talk to customers. Also, the market for chatbots is expected to reach $1.23 billion worldwide by 2025. Many organizations are now using chatbots to not only answer customer questions. but also to engage them and give personalized service.
AutoPay/Purchase
AI and machine learning are making our lives easier in a variety of ways, including self-parking automobiles and spam-filtering inboxes. It also enables more self-service with voice control, which helps clients keep on top of their daily duties. Alexa now allows customers to pay their power bills using voice commands to accounts linked to their Amazon account.
Microsegmenting
AI algorithms can process big data and discover customer patterns. By grouping consumer profiles with similar features, algorithms can create micro-segments. Each segment has something in common, such as high spending and low frequency. This allows retailers to not only customize their marketing strategies for different groups of customers. but also to find similarities between groups of customers. Then, these micro-segments can be compared, and marketers can focus on segments that aren't doing well.
Statistics on Customer Experience
86% of shoppers will pay more for a good experience.
73% of buyers say client experience influences their purchases.
66% of shoppers think brand experience is more influential than advertising.
Lapsed Customer Insights
Just as every client is different, a customer's lifecycle is different. Depending on typical benchmarks of how long a customer remains connected with a brand, It is useless if it doesn't apply to your company.
AI can learn the patterns of how your customers buy and be aware of your product. when a group of customers has stopped caring about your brand. This way, you can send them a campaign to win them back. This could be in the form of a coupon code or a reminder about their favorite product. When your campaign is working, you can automate this process to try to keep customers from leaving.
Cashier-Free Shops
Retailers are adopting AI technology to speed the checkout procedure, making it easier for consumers to make in-store purchases. Companies such as Amazon have developed cashier-less stores that rely on artificial intelligence. AI could make shopping more enjoyable by getting rid of the need to wait in checkout lines. On top of that, cashiers or automated checkouts will have a huge effect on the economy.
With AI, retailers can now give their customers a smooth and rich shopping experience. The AI built into mobile phones can help sell products, which can lead to a higher conversion rate. A more personalized approach can also make people more likely to buy from you.
Conclusion
AI is very important because it brings a lot of benefits to the table. From improving how they do their daily work to getting the word out better, businesses will do well. But it's important to know which part of AI works best for the retail business.
If you're ready to start improving your company's customer experience with cutting-edge AI technology, schedule a consultation with Aeologic Technologies to find out how our solutions can help.
Why does AI optimization for your retail business matter?
The figures are amazing, but where are the details on the real-world retail benefits of artificial intelligence? We won't make you believe in miracles; instead, we'll make you trust powerful AI algorithms.
How might AI improve the customer experience?
AI boosts customer engagement, brand loyalty, and retention. It's not a replacement for humans, but it helps enhance efficiency and offload low-hanging fruit from the customer service staff.
Author Bio – Vikrant Kumar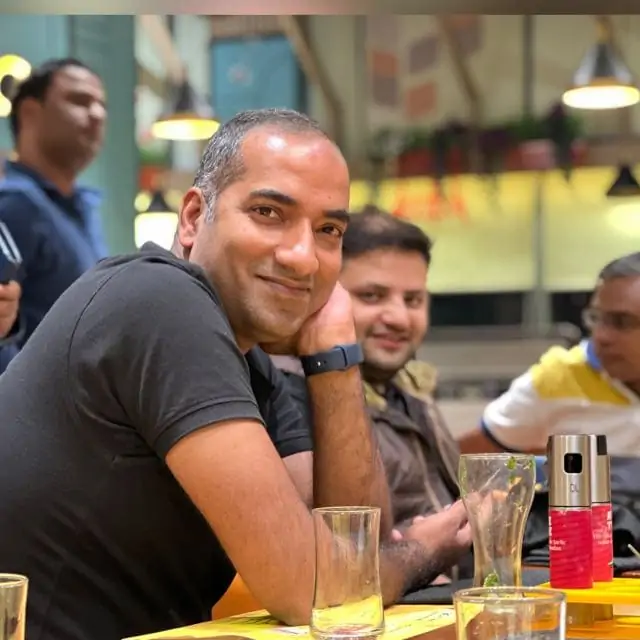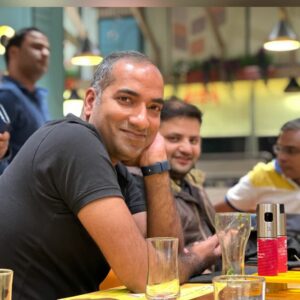 Vikrant has worked in the field of information technology and product development for more than 15 years. An entrepreneur and a visionary, he is committed to creating jobs and solving problems through technological innovation