The last few years, during which digitalization and the explosive growth of social media have taken place, have influenced the e-commerce industry as catalysts: consumers have turned to online shopping to purchase what they cannot or do not want to get in offline stores. If you do not know whether you need to enter the eCommerce market, then cast aside all doubts. Get ready to dive into the incredible possibilities that open up before you with online sales, but first, do not forget to choose how your online store will be created.
The Magento platform is the most widely used CMS for online business today. It is a very powerful and intuitive platform with a modular architecture that allows the eCommerce business owner to successfully control their workflow, as well as better navigate online sales. Today, more than 150,000 online stores have been created and are effectively operating on the Magento platform. Some of these eCommerce giants include Samsung, Gap, Lenovo, 20th Century Fox, Olympus, and many more. You must be wondering what is the reason for such popularity. Magento development is expanding its capabilities every day, and this will be discussed in today's article. If you have a lot of questions, then keep reading to find out the answers.
Few of the features that will surely speed up eCommerce sales
A high-quality online store is a combination of a user-friendly interface, functionality, stable operation, performance, and efficiency. It is also important that the appearance of the site is attractive, you need to have a modern design and a system that encourages the client to buy.
Among the various CMS, Magento is one of the most efficient and convenient for e-commerce. It has a lot of advantages and advantageous features, which will allow you to quickly organize the sale of goods online. Let's take a look at some of the benefits that won't leave you indifferent.
Content Management System
There are many management systems for electronic stores, but if you do not want to create a one-day store, but rather a reliable and promising solution, then you should choose a platform that will not let you down. Magento is a flexible solution that is popular with business owners primarily because it allows you to create compelling content for your eCommerce website. It will not be a problem for you to change the content of product images, add descriptions, etc. This does not require any additional knowledge in the field of writing code and other technologies.
Streamlined Checkout
The ultimate goal of any online business is to maximize revenue. The biggest obstacle to achieving this goal is abandoned shopping carts. A simplified checkout process helps reduce cart abandonment and increase sales. Thus, the optimization of the checkout process is one of the most basic activities of any online business that is aimed at positive results of work. Magento's intuitive checkout process is the solution to this problem.
Responsive Website Designing
Now everyone wants to have convenient access to the online shopping process in seconds from anywhere using a tablet or smartphone connected to the Internet. What conclusion can be drawn? That your online store should open on all types of devices to get more conversions and attract the attention of more potential customers. With the Magento platform, you can create a responsive design for your eCommerce solution. It is enough to order an online store from a professional, and the design of the once-created site will be convenient for viewing both on a desktop computer and laptops, tablets, and smartphones.
Easy product search
Searching for products and making a purchase on a site built on the Magento platform is simple and intuitive for the buyer. A flexible template management system helps you create a user-friendly website with full customization options. Comparisons, reviews, ratings, and multi-level navigation allow the buyer to find the product he is looking for. Catalog system management includes:
Approval, editing, and deletion of product tags;
Virtual Goods;
personalized products;
Management of graphic images with the possibility of automatic resizing;
Ability to redirect search results.
Satisfied Transaction Experience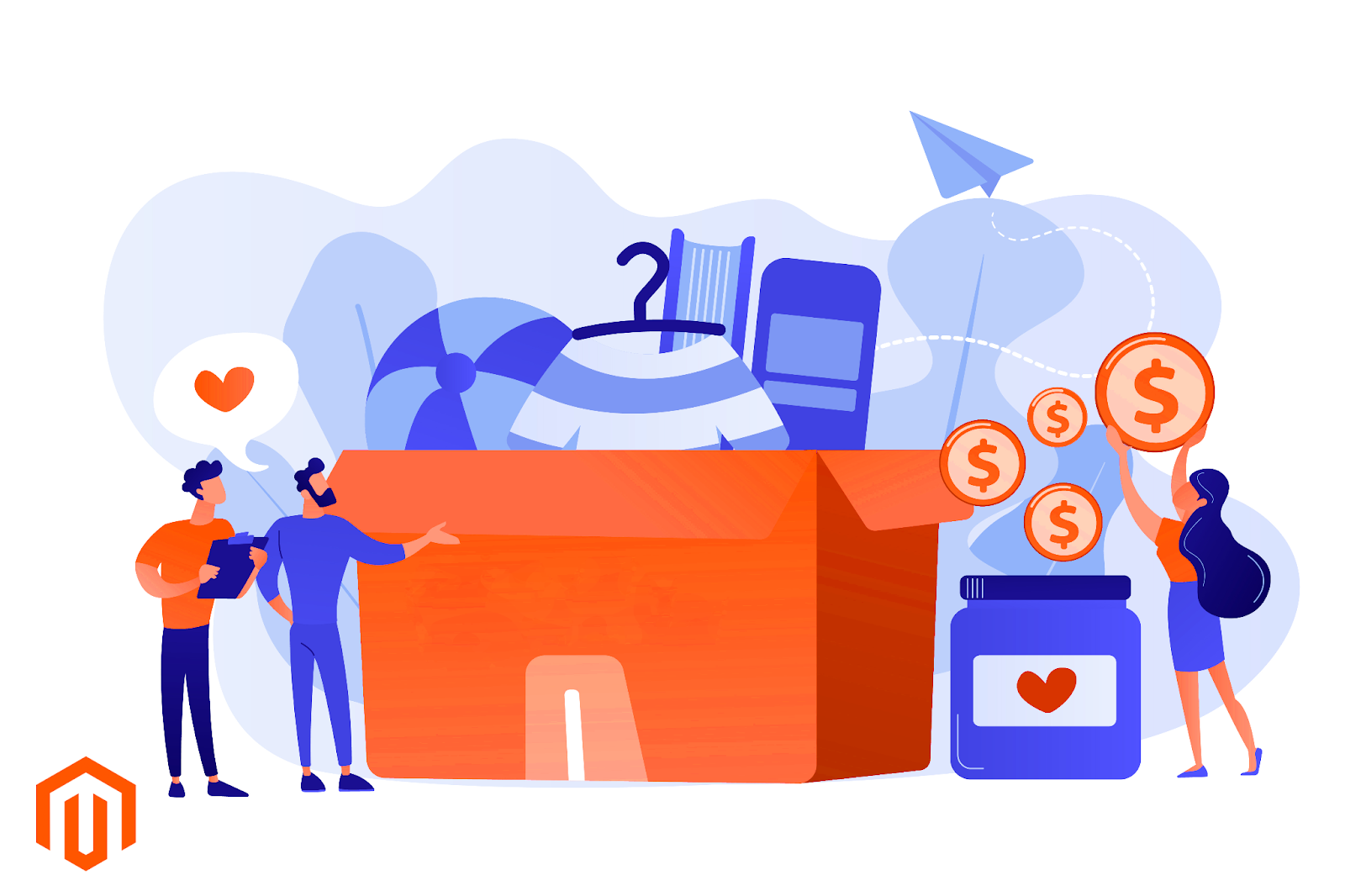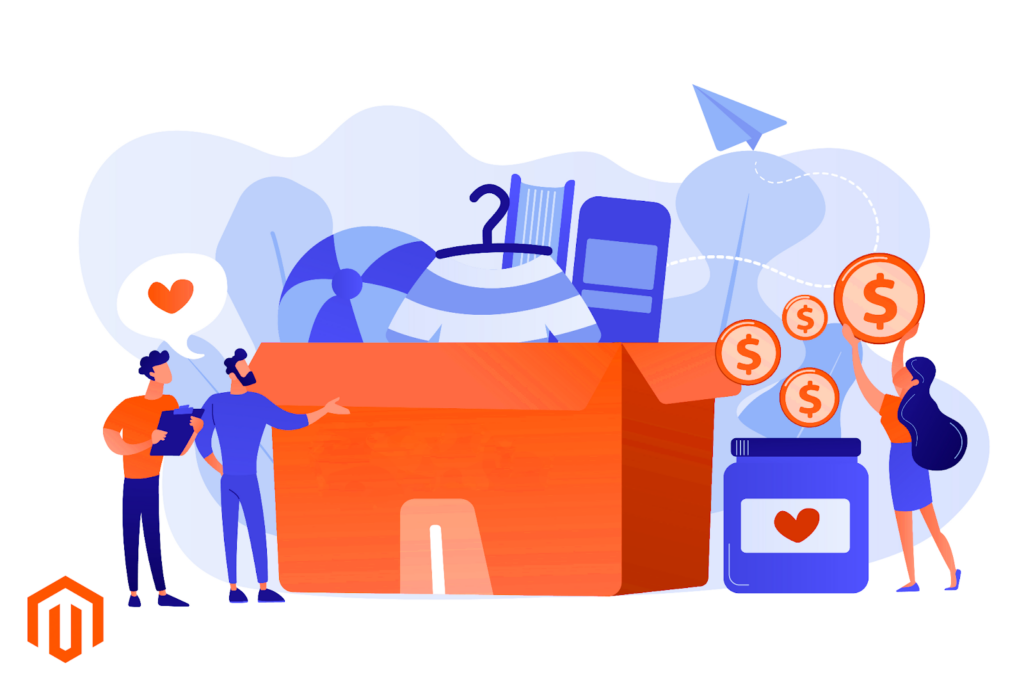 The shopping and transaction experience aims to enable the customer to purchase the product they need. Magento gives you the ability to integrate a wide range of payment gateways to enable consumers to purchase products with ease. Online stores with an easier way to make a transaction generate more orders and revenue. Magento offers support for international payments to scale your business worldwide, you can connect your store to PayPal, Google Analytics or Google Shopping, Mailchimp, or Amazon.
Enhanced Merchandising Experience
Online merchandising is the process of creating and structuring the steps in the online shopping process. This improves the path to the checkout page and motivates customers to return to the store. With Magento, you won't have a problem with this, as the platform offers many options, including product reviews, recommendations, and ratings, as well as many images of various products.
Omni Channel Accomplishment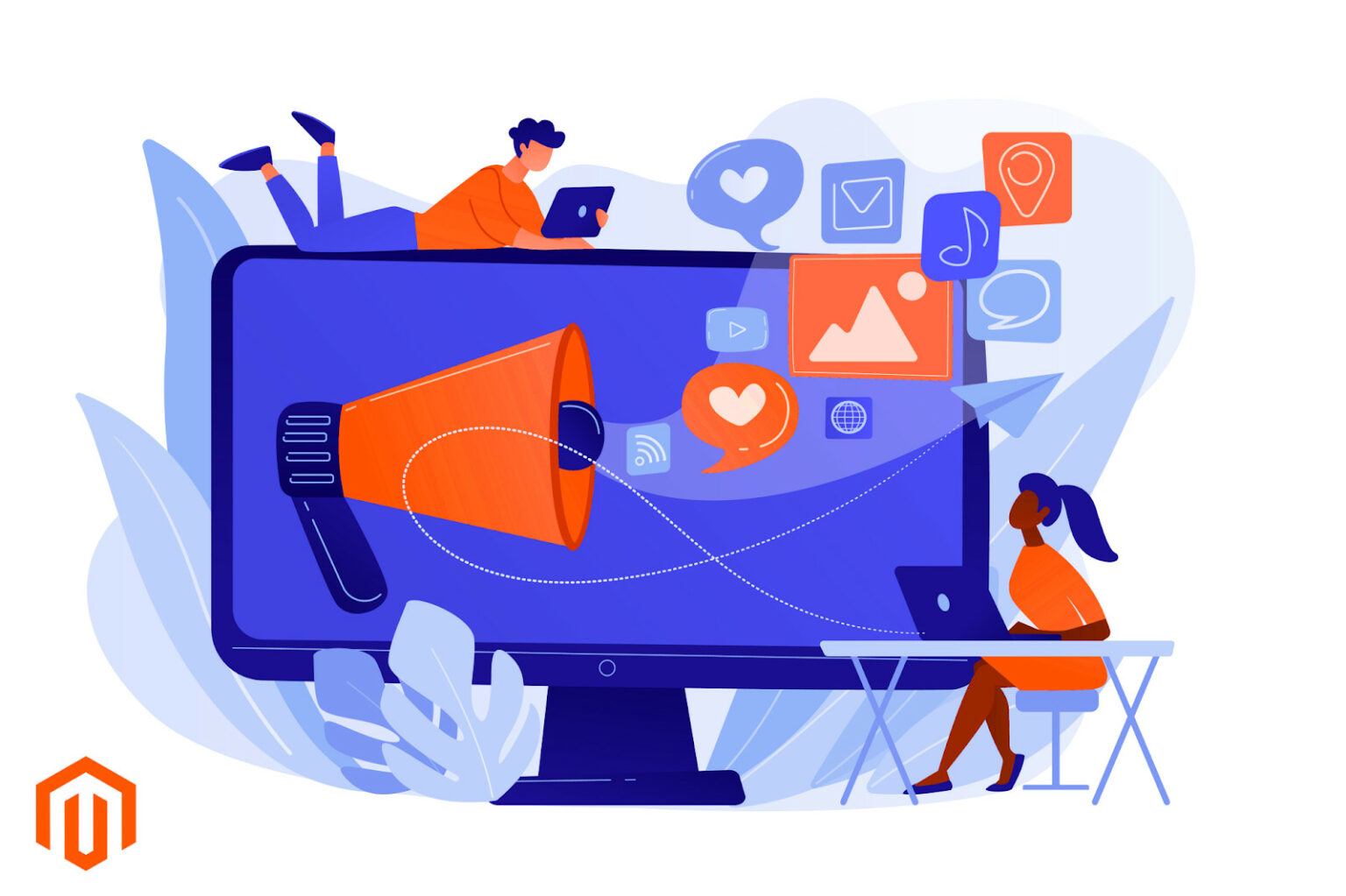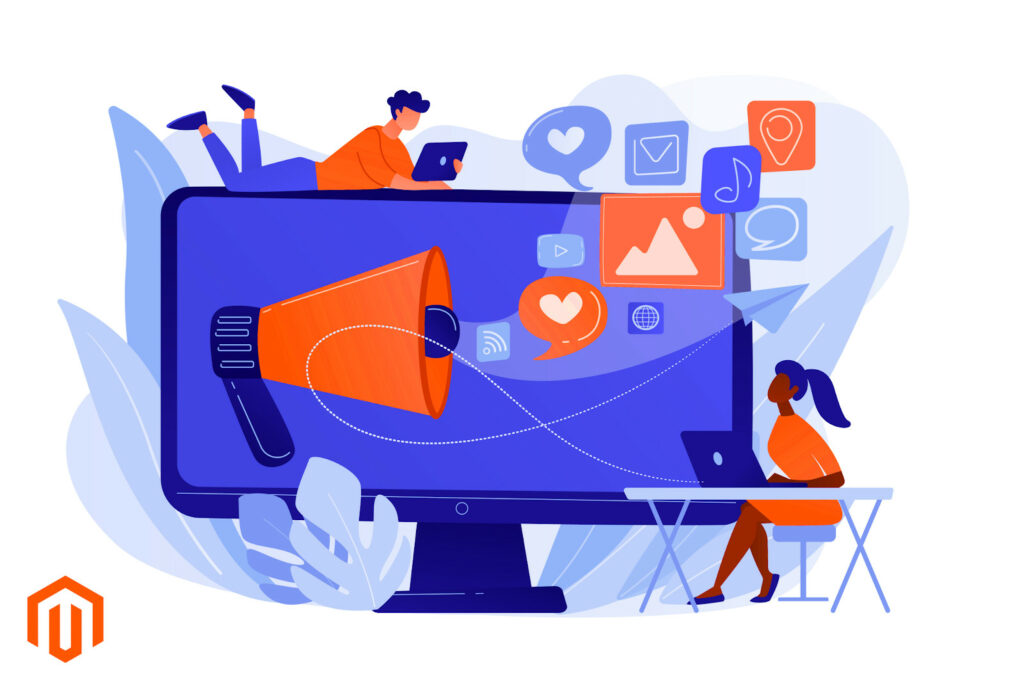 Omnichannel is not only about which platforms your customers shop on, but also about ensuring that all touchpoints that potential buyers can touch are balanced. This way, your customers can seamlessly transition from one platform to another, bringing mobile apps, websites, social media, and other channels together.
Magento is a flexible platform with many extensions that you can use to create a rich website and seamlessly integrate it with other tools and channels. These include third-party integrations such as ERP (enterprise resource management) and PIM (product information management) systems with your website, payment gateway, accounting software, CRM, as well as social networks, mobile applications for iOS or Android, etc.
Conclusion
Magento has everything you are looking for from an e-commerce platform. If you have chosen Magento CMS, then cast aside all doubts that this is a powerful, well-thought-out, high-quality platform that is perfect for developing your online store. Its capabilities are much wider than other similar platforms. In the absence of the necessary function, you can always use additional modules, of which there are more than 4 thousand today. If you lack knowledge and experience in Magento, it is extremely important to hire a reliable developer company with experience in Magento. Professionals will help you get the maximum benefits that this CMS platform offers.