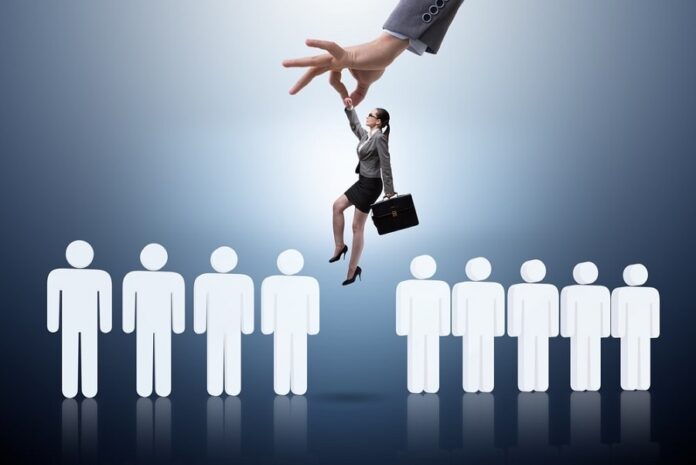 The Human Resources Team is an integral part of any organization. Right from hiring employees, developing suitable and efficient training plans, introducing positive retention strategies, and managing performance, they are responsible for the seamless functioning of business operations.
If we look at the four Ps of marketing – Product, Place, Promotion, and Price – undoubtedly offer a variety of convincing ways to distinguish the company's products or services from those of the competitors, and it is also where new entrepreneurs emerge.
If you intend to get your firm off the ground, you need to think more than just marketing tactics to gain a sustainable competitive advantage, regardless of which market your company is in. One of the most critical facets of your company is what is known as your HR plan and human capital – you, your staff, and your employees.
Role of HR In Driving Change in The Organization
Driving change, or in other words: transition, is essential for any business to make its processes evolve to improve its competitiveness. Clearly, the larger the company, the more challenging the job becomes.
So, who would be best suited than HR to take on the role of a walking change agent? Their access to the members of the company makes it easier to impact leadership and have the best structure to promote change in the workforce. The HR personnel plays a significant role in reshaping organizational architecture to bring in transformation and promote the establishment of these new processes. This means that it still has a vital surveillance role to play. In the phases of implementation, HR leadership should be demonstrated by ensuring the dignity of the company's values and ensuring the procedures are consistent and cohesive.
The critical role of HR in managing assets and resources ensures that it can effectively leverage transition implementation by proactive HR strategies in the fields of compensation, recruitment, and training, to name a few. HR must introduce a schedule and identify milestones to be achieved by both the company and its employees' overtime. Organizational transition happens gradually and, if scampered, will eventually end up in expensive failures. But doing it step-by-step will ensure that employees completely cooperate with these improvements.
We all are aware of how transition can generate anxiety and apprehension among managers and employees alike. Change is not a simple process, and it is essential to predict adverse responses as much as possible. In addition to this, based on how the change is expected to adhere to a highly competitive environment, HR should recommend appropriate strategies for each scenario.
While your competitors are struggling to maintain an experienced and motivated workforce, you can concentrate more on productivity and generating greater revenue, as your HR personnel plays an integral role in the development of your workforce. HR professionals have a lot of responsibilities that can directly influence how well a company can keep pace when compared to its competitors. Let us look at a couple of cases.
Hiring Candidates with preferred experience
Organizations can become more competitive as they hire and retain the most skilled candidates in their business.  Top talent must be part of the business and as they play a vital role in driving better organizational performance. Many organizations have researched about best behavioral indicator that will allow them to identify how employees will perform.
While some may look at a person's career record or test score, others may judge applicants on their skills. AT&T and Google are waiting for a data-driven results to take the initiative. Small business owners may not be able to pay as well for the best employees as their larger counterparts, but they can recruit applicants with the skills that forecast success in their organization.
HR designed training programs
Competitive business organizations must strive to maximize the flow of information across various departments within the organization. Employees with expertise willingly share their knowledge in this type of organization, so that their insights become part of the company's intellectual capital. Ultimately, successful engagement approaches have the greatest impact as employees typically capitalize on the ideas of others and promote innovations.
For an HR team that is interested in identifying and enforcing the organization's goals, you may count on the HR personnel to understand the success of the business for any decision they make. In addition to outlining employees' jobs and organizational requirements, an effective HR personnel can monitor employee activity levels, productivity, and client service excellence in designing and implementing appropriate training programs with team leaders and corporate leadership teams.
Active employee performance monitoring
HR data analysis can provide a competitive advantage for a company.  Using an HRMS software that can collect and store information, including results of employee evaluation and performance measures, HR can identify the best performing employees in a focused capacity. This will also enable then to determine who should be promoted or placed in a strategic position.
When your human resource specialists are involved in the design and delivery of employee reviews, they can help you identify talents and advise you on how best to cater to employees in order to recognize and reward them.
Forecasting business challenges
HR can provide valuable insight into how other businesses within your industry are configured. There may be statistics that can be useful in determining which disciplines your company often aims to develop or replenish to become or remain competitive.
Also, HR will use data to evaluate attrition trends to determine where the challenges can lay, helping the organization to identify and fix concerns more efficiently. Further, making it easier for you to develop a succession plan that is perfectly aligned with the strategic goals of your organization, ensuring that you are well prepared to face the challenges coming up on your way.
Apart from these above-mentioned aspects, here are some more pointers below to understand ways in which HR can derive competitive advantage for your organization:
HR can help the leaders find the best talent and develop the expertise that the organization requires to expand and be competitive.
Further making it easy for your organization to know, where to look for talent when needed.
HR plays a key role in formulating a career management pathway considering the organization's strategic and long-term needs.
Appropriate training and monitoring of employees resulting in improved retention and staying proactive to address employee concerns.
HR advice on legal issues can help the company out of expensive legal issues. Not only does this save the business time, but it can also save the organization from big setbacks.
Therefore, HR personnel are a critical and indispensable part of an organization, as they play a vital role in building a good competitive edge with its workforce development practices. Moreover, employee satisfaction is an added benefit that results in providing improved client experience, ultimately generating more revenue.