Sales Funnels as an Effective Marketing Concept
The sales funnel is a model that reflects the distribution of customers by stages of the sales process from awareness to purchase.
There are 4 main stages in funnel approach marketing the potential client goes through:
Awareness. It is the stage of the first interaction when individuals first learn about a particular business and what services or products it offers.
Interest. At this stage, prospects try to determine if a product or service is right for them and whether it will satisfy their needs.
Decision. At the decision stage, the customers know what they are going to buy, but still consider several options, compare prices, etc.
Action. It is the last stage at which the customer is ready to take action.
It has been shown that the sales funnel is an efficient tool for analyzing the performance of both the entire sales department, individual managers, or the business model as a whole. With its help, it is possible to determine at which stages the business lost most of its potential customers.
Here is a more detailed list of sales funnel scopes:
increase the total number of leads and customers without changing the traffic indicator;
point to increase sales for certain types of goods;
boost the number of regular customers and set up cyclical sales (if it is possible for the specific product or service);
conduct marketing research based on user activity data;
accurately predict the company's profits and expenses, and the dynamics of consumer activity.
What is Sales Funnel Optimization
As practice shows, there is no perfect leads conversion funnel that would suit everyone.
At the same time, there are the following universal recommendations that can help business owners improve sales funnel conversion rates.
Analyze the Target Audience
The more information you have about the requirements of TA, the more efficiently you can build the funnel marketing strategy.
As a result, you can sell your customers' products or services that can satisfy their needs. So as not to waste time and money, it is necessary to customize the sales funnel for the specific target audience. In order to collect information about TA, different businesses use data statistics, polls, reviews in thematic communities, web analytics systems. It is also important to analyze competitors and find out their traffic sources.
Use the Expert Tone of Content
As statistics show, educational content increases the likelihood of buying from customers by more than 130%. In this case, clearly structured, informative content, presented in an expert way, should be used. When website visitors read (or watch, in the case of video materials) such content and find answers to their questions, it boosts credibility and trust.
In this case, it is possible to use various services for analyzing keywords, phrases, questions, and so on.
Find out the Customers' Email Address
Email address is important information to expand clients' base and boost funnel conversion rates. In order to get an email address, it is crucial to earn a credit of trust at the Awareness and Interest stages and use one or several of the following methods:
– offer a benefit for an email address (promotional code, training material, free webinar, etc.)
– pop-ups, banners, contact collection forms;
– subscription during checkout;
– collecting contacts in the chat on the site;
– affiliate mailings, referral programs.
Developing a specific funnel business model, it is important to understand that email lists are becoming irrelevant at a rate of 22.5% per year. This means that a huge number of mailing list subscribers will not be valid after a year. To solve this issue, it is possible to try services like free bulk email verifier.
Use Media Component
Currently, there is tough competition in most of the business industries. Therefore, after clients have become interested in the product, it is necessary to keep their attention as long as possible. One of the best ways to do this is to use media: vibrant images, catchy videos about products or services, and so on.
Check Testimonials and Recommendations
As already mentioned, trust is the key to an effective sales funnel and increasing conversions. Currently, there are a lot of independent resources on the Internet, which are dedicated to collecting user experiences, reviews, ratings, etc. Such platforms are an excellent source of objective information about your own brand a well as competitors' products.
Utilize CTAs
This is one of the obvious but often overlooked elements of optimization of sales funnel strategies. Calls to action should be concise and unambiguous, which would motivate clients to commit actions like "book now", "try the trial right away", etc.
Conclusions
Summing up, it becomes clear why the optimization of the sales funnel is not optional but a mandatory process that directly impacts the success of any business. A true funnel strategist realizes that the whole process takes time, resources, requires using CRM, a tool to find email addresses, etc. But it is nothing compared to the growth and enlargement prospects that the business could lose.
Alona Shalieieva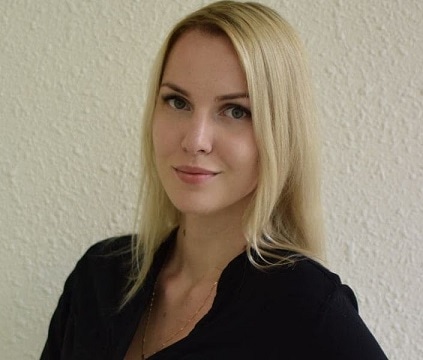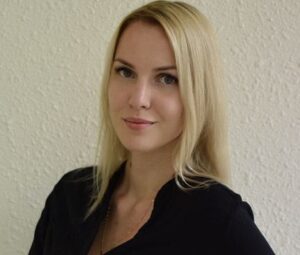 For the last three years, I have been working as a Customer Support Representative for email finder software GetProspect.com. Being a tech expert, I am fond of helping customers resolve their issues. Along with that, I improved my skills as a tech writer. I am skilled in email marketing and lead generation niche and can explain in simple words any complex topic.