Thanks to loans, now people can afford things that they could only think of. They make it easy to make hefty purchases like a house or a car, and the buyer can repay the debt in easy instalments. With the latest financial innovation and technology, availing loans has become a matter of a few days.
Ever thought what happens after you submit your loan application? How does a bank decide they should or should not extend the loan to you?
If there is one document that plays the most crucial part of this decision, it is your credit report. With a positive credit score on this report, getting your loan approved becomes a cakewalk.
What Is A Credit Report?
A credit report is a report card of all your past credit behaviour. It is maintained by specialised companies in the UK that are called credit reference agencies (CRAs). Your details may vary slightly across these firms, but the result may remain the same.
Below is the information that is captured in your credit report.
Details of all your accounts, including your bank and credit card accounts, are captured in the report. Moreover, it also contains the details of loans that you have taken in the past.
The report contains the details of your loan repayments. It captures your regularity in repaying your monthly instalments and credit card dues. For instance, the report states any missed or late payments. Such information may stay on your record for as long as six years.
Your join credit details, which are essentially any loans or accounts that you have with another person, are logged in the report.
The report also contains other financial information such as house repossessions, bankruptcies and individual voluntary arrangements. This information also stays on your report for at least six years.
In addition to this, the report also contains the details of your current account provider. However, it only states the particulars of overdrafts. Your personal information, such as name, date of birth, address details, and electoral roll, is also mentioned in the report.
Interest: Bad credit loan typically charge high interest rates, so they're an expensive form of borrowing. But it is still possible to get a loan with bad credit at a lower interest rate.
Can You Check Your Credit Report?
Before you visit a bank or a lender for credit, it may be a good idea to check your credit rating. All CRAs have a statutory obligation to share your credit report with you. That too, without any charges.
There are two ways of doing it. You can either submit your request online or send a written and signed copy to the CRA.
You should review your credit report once a year at least to report any misinformation. You will get to know if you have missed any dues and haven't realised it yet. It is also advisable to go through your reports from all the CRAs to ensure they are on the same page.
What Is A Credit Score?
The lenders study your credit report and use their formula to calculate your credit score. The formula could vary across lenders, but the outcome may remain similar. Moreover, lenders prefer to study the most recent information as they are more interested in your current financial situation.
The credit score helps the lenders to determine if they should extend credit to you. It's their way of ascertaining if you will be able to pay back your dues. If you have an unfavourable score, they may reject your loan application.
With a positive credit score, you can negotiate the interest rate and convince the lender for a lesser rate. Additionally, you can also ask for a higher loan amount or a longer loan tenure.
Is It Possible To Improve Your Credit Score?
Never mind if you do not have a good credit score. You can work on it in the next couple of months. Here are the steps you can take to improve your credit score.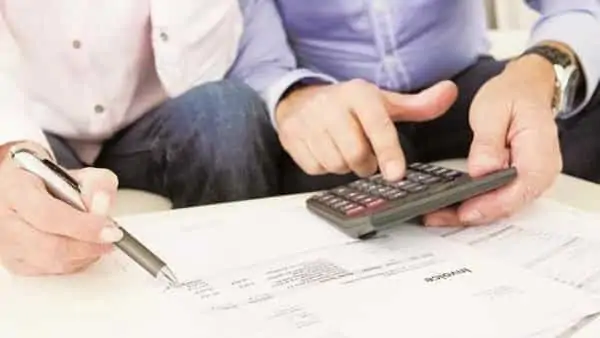 Pay Your Instalments
The easiest way to improve your credit rating is by paying your instalments regularly and on time. It could be the monthly instalments of other loans or your credit card dues.
As you repay your dues on time, it sends a signal that you are financially responsible and well-off. You can set reminders if you have unintentionally missed on the payment dates in the past.
Another option is to apply for no credit check loans. These are the loans where the lender does not check your credit score before lending you the amount. However, the way you repay the loan will be stated in your credit report.
Repay Your Debt
If it is possible, try to clear out a current loan. If it is not, try to put in some extra cash in your monthly instalments.
Apart from having a positive effect on your credit score, this step will also reduce your outstanding dues. The interest rate compounds with time and increases your obligation. By paying a little extra, you are actually making more money, as 'a penny saved is a penny earned.'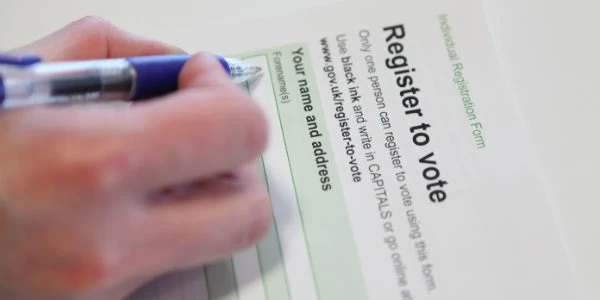 Register In The Electoral Roll
It may come as a surprise to some of you but listing yourself in the electoral register may improve your credit score. It allows the lenders to confirm your identity and believe you are who you say you are.
It is important for the lenders as they want to protect themselves from frauds and identity thefts. Thus it is advisable to register for voting even if you politically inactive.
Exercise Caution When You Apply For Credit
Are you planning to add more credit cards uk to your wallet? Or are you planning to apply for a house loan? If yes, do not approach too many lenders at the same time.
Spread your requests, or else it would look like you are hungry for credit. Secondly, use the online eligibility checkers to understand if there are good chances of the approval of your application. Go ahead with it only when the online checker gives you a positive result.
All denied requests can stay on your credit report for some time.
Conclusion
Your credit score is a critical element to get your credit applications approved. With the steps stated above, now you can work on improving it.