Managing remote teams is both a challenge and a new opportunity. Working with a remote team, where necessary meetings, data, reports, and other work essentials are spread worldwide, can provide you with a new collection of demands. It is especially the case after the pandemic that the majority of the workforce today works from home. There is no doubt that it has turned out to be the "new normal" now. But managing a team remotely is no joke. Luckily, there are various research-based steps that every team manager can take for the productivity and engagement of remote employees when they have a small period to prepare. If that is the case, the time is now.
The common challenges you are most likely to face as a remote team manager are social isolation, lack of access to proper information, lack of face-to-face supervision, and so on. As much as remote work is full of challenges, there are various things that managers can do for a proper transition. Let's have a look at some tips for the proper management of remote teams.
Taking Advantage Of Technology
We all have been forced down a path of digital transformation that can take the majority of organizations a long time to adopt. Modern tools like Google Hangouts, Zoom, and Microsoft Teams, which most people use today, can help with daily check-ins and flawless communication. Getting started with these tools might feel a bit uncomfortable at first. However, once you adapt to it, it can help in supporting your engagement strategies to a great degree. You can also record your conferences for ease of work. Thinking about "How to record a live stream on Mac?" or "How to record video conferences?" for later usage? There is nothing to worry about, as screen recording tools come with various features that can make the whole process quite smooth.
Regular Check-Ins
A common challenge you might face while leading remotely is not having the opportunity to connect with your team daily. As you work in the same place, you can run into employees for updates, notice cues that show if they are stuck with anything or stressed, or even ask about their day. But leading a remote team is about being more intentional regarding the time that you spend with your direct team. It also involves how often you check in with them. When you lead a remote team, you must schedule daily one-on-one meetings where you check in with the challenges, priorities, and work development. If you are willing to manage a remote team in the best possible way, you can start with weekly check-ins for each team member.
Over-Communication
Apart from regular check-ins, over-communicating is important when it is about the tasks, responsibilities, duties, and desired outcomes. When you are in a normal workplace setting, lack of communication might already feel like a huge challenge. However, when employees today are mostly working remotely and are focused on different kinds of tasks, communication is something that you will have to stress on. There are various ways in which you can be in touch with your remote team every day, like video calls, emails, and so on. Using video calls to keep your team engaged and also for your remote meetings is a great thing. As you opt for video for virtual meetings, it can help you focus on the facial expressions of the team members. Also, you will get the chance to connect with them on a personal level.
Establishing Engagement Rules
Remote work can be more satisfying and engaging when managers can set expectations for the means, frequency, and proper communication timing for the teams. For instance, "We will use video-conferencing for everyday check-ins, but we will use email or text messages when anything urgent comes up." You can also set expectations on the perfect times of day for the members to get in touch with their manager. You, as a manager, can also set expectations regarding when you will reach your team members. It is necessary to do so as you cannot really see each other in person when you work remotely. Having a fixed plan in mind can make things easier for everyone.
Being Flexible And Organized
When it is about managing remote teams, the key to success is permitting flexible working hours that can help maintain consistency. There is no doubt that a concrete plan is a must, but you are also required to be open to adjusting strategies when required. It does not matter if your team members decide to put in their hours in the evening or morning. All that matters is the work getting completed on time, besides being of high quality.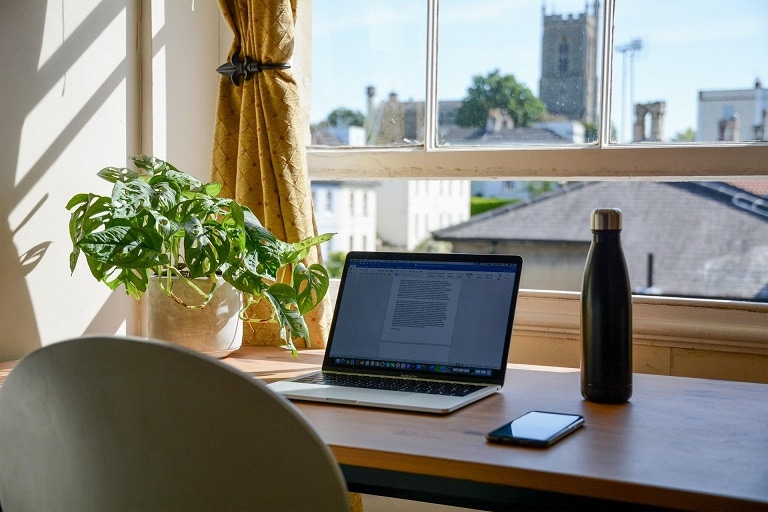 Removal Of Distractions
There could be various unforeseen obstacles that remote employees tend to face. For instance, they might need to deal with emotional and physical isolation, children engaged in home-schooling, home distractions that keep pulling them in multiple directions, and so on. Every team member has got a completely different environment in their home. Some will have private home offices, whereas others will attend meetings from the bathroom or closet. Some will have children and spouses. Some might be experiencing hardships with their relationships. The key is to understand the individual circumstances of every team member as a manager. One of the primary burdens of remote team leadership is protecting the team, so they can stay focused on their responsibilities. You will have to give your best and remove as many obstacles as possible. For this, you can allow your team members to choose flexible working hours that can fit their routine and be in touch as much as possible.
Staying Away From Meeting Overload
Even though it is necessary to be in touch while leading remotely, it is also necessary to remember that too many meetings might hamper the team's productivity. To avoid meeting overloads, you can keep the daily standup meetings under fifteen minutes. Also, it could help if you could limit large group calls to one to two times every week.
To Sum Up
Managing remote teams is not at all an easy task. But with the help of these tips, you can make your task a lot simpler and hassle-free. One thing is for sure – your team will thank you, and the organization can benefit.