A venture capital advisor plays an essential role in companies achieving their goals. They take on an advisory role, where they advise businesses on the do's and don'ts needed to succeed. Thus, when searching for an adviser, it is vital that you find one who is suitable for your specific business. Below, we'll expound more on how to find the perfect venture capital advisors.
Understanding the Role of a Venture Capital Advisor
Venture capital (VC) advisors undertake several VC advisory roles, including;
Accelerating the process of funds acquisition
The VC advisors help businesses prepare the necessary written documents required by investors. These documents include business, marketing, and revenue plans. Thus, they ensure that businesses stand a higher chance of receiving capital.
Advice on business function
The venture capital advisors also provide businesses with advice on specific business functions. This advice may focus on the following:
Manufacturing
Human resource management
Inventory control
Investor relations
Public issuance of stock
Participate in investment negotiation
The VC advisors participate in investment negotiation. They aim to reduce conflict during the negotiation process that may impact the relationship between an entrepreneur and the venture capital companies.
Benefits of Having a Venture Capital Advisor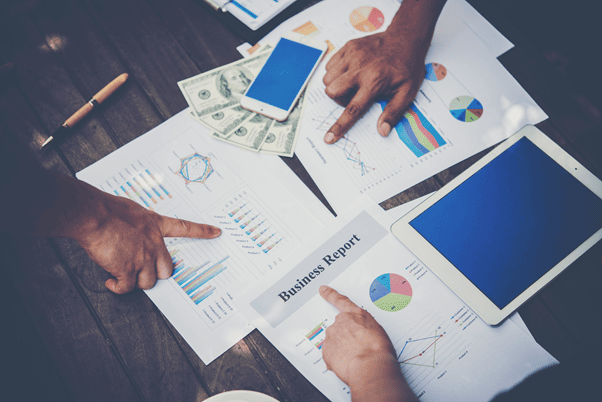 There are several benefits that businesses can derive by outsourcing VC advisory services. They include:
A vast network
VC advisors are individuals with connections to a wide network. This wide network can be incredibly beneficial if you are looking for strategic partners. In addition, the advisors will help you select the best partners that suit your business.
Experience and expertise
VC advisors have the necessary experience to help businesses achieve their goals. These VC advisors will use their experience and expertise to guide you through:
The process of seeking funds
The process of managing your finances
The process of refining your business plan
The process of business growth
Compliance with regulatory and legal requirements
Increase the likelihood of funding
One of the best things about working with business advisors is that they have knowledge of the dos and don'ts of getting funding. Thus, they will guide you on the best way of preparing pitch decks, increasing the likelihood of obtaining funding.
Offer support for your financial goals
VC advisors provide businesses with short-term, medium-term, and long-term financial support. They offer advice in:
Financial planning
Accounting
Financial analysis
Capital fundraising
Assessing Your Business Needs
Business need assessment is essential in the business planning process. It will help you determine the needs or gaps that your business has. Once you know your business needs, you can proceed to make improvements. Note that a VC advisor can help you determine your business needs by doing the following;
Analyzing your current business performance
Determining the availability of resources and their limitation
Collecting internal data that will help you identify your business's urgent needs
Conducting a market research
Using the gathered data to create a report and recommendations
Finding Potential Venture Capital Advisors
The right venture capital advisors can bring about business success. Thus, it would help if you did the following to find the best advisors:
Identify your business goal
Before you search for an advisor, first identify your business goals. Ensure you have a clear idea of what your business needs to achieve. Note that clear objectives and vision will help you narrow the search process.
Establish your budget
Setting a budget can help you determine how much you are willing to pay the VC advisors. This budget can act as a guide to finding the right advisor for your business. Thus, determine how frequently you will need the advisor's help and how much you will pay for the help.
Search the online marketplace
Once you have a clear idea of your goal, you can proceed to search the marketplace. Note that the online marketplace will let you search for VC advisors by:
Expertise
Industry
Budget
Location
Network
Networking provides one of the best ways to search for potential advisors. Thus, seek recommendations from professionals that you trust and know. These professionals can guide you to advisors who have helped them achieve their business goals.
Evaluating Venture Capital Advisors
Once you have a list of potential advisors, you can proceed to evaluate them. This evaluation will ensure that you find a perfect VC advisor for your specific business. Check their:
Certification
Degree
Accomplishments
Industry experience
Strengths
Project types
Reviews
Track record
Make sure to ask for proof of work or testimonials. You can get these testimonials from the advisor's social media profiles or website. In addition, you can ask the selected VC advisor to present their portfolios.
In Conclusion
The perfect VC advisor has the power to ensure businesses can get funding from venture capital companies. They have the experience and knowledge to advise these businesses on the best course of action necessary for success. Thus, the trick lies in finding the right advisor to partner with.
Have you ever worked with a VC advisor? If yes, what was your experience during the work collaboration process?