Ever since the emergence of the COVID-19 pandemic, several businesses began adopting a digital-first strategy and ecommerce was one of the biggest adopters in retail. The lockdowns and public-health concerns for retail workers and consumers alike resulted in a mass migration to online sales. All these limitations in physical interactions squeezed years of digital sales into just months. In response, retail businesses scrambled, updated, and adapted their usual brick-and-mortar operations and took on the ecommerce online strategy to keep pace.
Despite the sudden surge in ecommerce, not all online sellers and product categories benefitted from the rise of digitization. Most ecommerce websites found it extremely challenging to keep up with the market fluctuations and customer demands, whereas other businesses failed due to terrible loading speeds, poor security, and improperly managed web servers.
It was a common misconception among business owners that simply having a website will help them thrive in the digital world, hence most of them ignored the importance of ecommerce website essentials, such as responsive design, user-friendliness, multiple payment options, and web hosting.
Yes, an ecommerce web hosting service is absolutely essential because it is the foundation on which a website is built and hence helps the website offer high-quality services to the public.
Therefore, if you do not want your ecommerce website to end up like the many unsuccessful ones, make sure you give equal importance to hosting as you would to website development and design.
So, are you ready to learn more about ecommerce hosting? Then let's begin from the very basics!
What is Ecommerce Hosting?
Not only an ecommerce site but every website on the internet needs one fundamental thing to get online: a web host. The web hosting service provides an online business website with a server on which the site will reside on. This gives the website the ability to connect to the internet and let potential customers visit it. So by hosting your website online, you are purchasing the right to server space and also acquiring different services from the host such as security and web optimization.
It can get quite confusing for a business that is choosing a host for the first time because hosting comes in a variety of different forms and specializations. Several hosting types are uniquely named after the hardware they're based on, while other types have custom plans with different features required for an ecommerce website. It will consist of multiple features that will be imperative for the successful running of an ecommerce site, such as SSL encryption, payment gateways, security features, or automatic scaling to meet high bandwidth which is actually quite essential for sites that offer sales and offers.
Things to Keep in Mind While Choosing an Ecommerce Hosting Provider
There are some features that every ecommerce hosting service provider should have. Hence, if you are searching for the best website host for your online store, keep in mind to look out for these key features.
1. High Performance
Unlike the usual online websites, an ecommerce site will have tons of visitors everyday browsing through different pages and searching for the right product. Having a lot of visitors on your website is great, but the downside of it is that it will make your site slower and can also end up crashing. Therefore, when choosing a web hosting company, make sure that you prioritize website speed and reliability.
If your website or the inner product pages do not load quickly enough it could result in the consumers leaving your site and visiting a competitor page. Almost every web hosting company advertises itself as the fastest and safest service provider, therefore it is essential that you look at the reviews, client testimonials, and even try a demo before selecting one.
2. Content Delivery Network (CDN)
CDNs are absolutely essential for an ecommerce website and it is usually included within the hosting services. Most brick-and-mortar retail stores move onto ecommerce to cater to more customers in different geographical locations and if you aim to do the same with your ecommerce store then you will need a CDN. Content delivery networks are a system of servers spread across a wide geographical area, which means they are globally distributed.
Therefore, when a potential customer from an entirely different country visits your site he/she will be routed to a nearby CDN server, making load times much faster. Also, it is always good to choose an ecommerce host that provides features such as performance and uptime monitoring. Such capabilities are essential for ecommerce websites catering to international audiences because they can quickly alert them if a server goes down or if the website takes a lot of time to load.
3. Bandwidth and File Storage
Ecommerce websites usually contain a significant amount of high-resolution product images, customer reviews, PHP, CSS, or JavaScript files, and much more that could take a lot of space. Especially as we mentioned earlier, there will be tons of customers visiting the pages, so all the images or details must load properly for each and every customer without any buffer. Therefore, the disk space, which is also known as storage or webspace is something that should be carefully analyzed while choosing your web hosting plan.
The disk space is the amount of storage on a server that is available to store the content (text, images, code, databases, etc.) of your ecommerce website. So as you might have already guessed, it is important for online websites, especially ecommerce websites to have a significant amount of secure and fast disk space which can ultimately provide a big boost to your online success.
4. Scalable Hosting
Most websites on the internet do not have to be updated regularly and will only have to be updated every 6 months to make it SEO relevant. But that is totally not the case for ecommerce websites. In online ecommerce sites, there are probably new products added or removed at least every week.
Also, the site's traffic will be always changing, especially during offers and sales, there could be a huge surge in customer traffic, whereas it may not be the same when compared to other days. This all indicates that the website must be scalable; it should be flexible to meet customers' demands and changing market conditions.
Your ecommerce website might need more CPU, RAM, and other resources during some seasons and might not need them during off-seasons. Therefore, the host that you choose must be able to seamlessly integrate all these additional requirements whenever you need them. Nowadays, cloud hosting is the most trusted solution for such flexible requirements because it lets you effortlessly upgrade your plan or request more features whenever you want and get it integrated instantly.
5. Enhanced Security
Customers obviously make purchases on an ecommerce website at some point or the other. They can either opt for cash on delivery or pay online for which they will have to provide personal information and sensitive data such as debit or credit card numbers, PIN numbers, addresses, etc. This information about the customers is more profitable for hackers than just the name or email addresses, which is why there are more ecommerce websites hacked than normal websites.
As a business owner, your priority must be to provide your online visitors a safe website experience starting from the initial browsing to the final purchase. Especially, if you are new to the online world, you may not be completely aware of how to keep your site secure. There are ecommerce hosting service providers that provide complete insight into keeping your website secure. Therefore, while choosing a hosting service, go for the one that offers excellent all-around website protection services, including a formidable Web Application Firewall (WAF), and can also mitigate Distributed Denial of Service (DDoS) attacks.
Conclusion
Always keep in mind that choosing an ecommerce hosting plan is a long-term investment and it is more than about saving a few dollars. A good hosting service will definitely create a positive ROI in the long run as it is capable of enhancing the website experience for users, which can in turn bring more visitors to your page. Also, it takes care of the security of your website, enhances site performance capabilities, and makes it much easier for admins to manage the site as well. Moreover, remember to choose a hosting plan that not only meets your ecommerce needs currently, but will continue to do so as your online business scales over time.
All this could be quite a challenge for a new retail business entering the online world. Everything from choosing the web hosting service provider to selecting the right platform such as Magento, WooCommerce, or Shopify can seem difficult and complicated. This is why most business owners depend on digital marketing agencies for website development in Toronto. With their expertise in developing similar websites, these marketing agencies will be well aware of the best hosting services and platforms that a business requires to be successful in the online world.
Author Bio: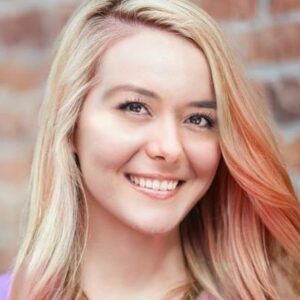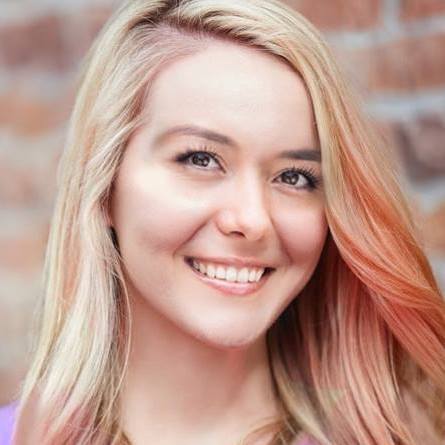 Cindy Williams is a blogger in Canada. She is working as an outreach coordinator for Web Sharx, a company offering web design in Toronto. She graduated with honors from the University of British Columbia with a dual degree in Business Administration and Creative Writing.