When experience is your opponent
As you know, the more experience, the better the result. But what if you are only at the beginning of the journey? What if you just decided to create your first business website?
Of course, the first attempts cannot be perfect. Experience is made up of mistakes. And the first websites will necessarily consist of a lot of mistakes. But if mistakes cannot be avoided, at least, you can still minimize its number. How exactly can you do this? You'll learn it from this article. Also, you can learn it from any website development company in Dubai. Google it to find your inspiration!
Mobile version is a must-have
Creating a website, remember that most users use smartphones to surf the Internet. This means that it's very likely that your website will be visited from mobile phones more often than from PC. For this reason, you need to create not only a version for the big screen, but also for a smartphone.
Moreover, today many people practice this approach, which first creates a website version for a smartphone, and only then for a large screen. This method is called a mobile-first.
Make sure the mobile version of your site is responsive. To make the fonts smaller, the images should be compressed, and the website itself should look as beautiful and functional as on a computer screen.
Is the domain important?
The answer to this question should be obvious. Yes, the domain is pretty important.
Here are the main criteria for the domain:
The domain should include the name of your company. There should be nothing superfluous in it: no additional digits or symbols;
The domain should be as short as possible;
It should be easy to remember.
The easier it'll be to remember, the more likely you are getting traffic.
So, take your domain seriously.
Navigation matters
Prefer easy navigation. The best navigation is navigation that you can intuitively understand. You shouldn't waste time and money in order to decorate the navigation of your site in a separate way.
Navigation is a functional part of your site, and if this part poorly performs its function, then no matter how beautiful it may be, nobody will care about it.
If you want to improve the navigation of your website, then it's better to refine the structure of your navigation, to make it more convenient for the user. Don't hesitate, users will appreciate it.
Only works of art can be beautiful and useless at the same time, but not business website navigation.
Find your audience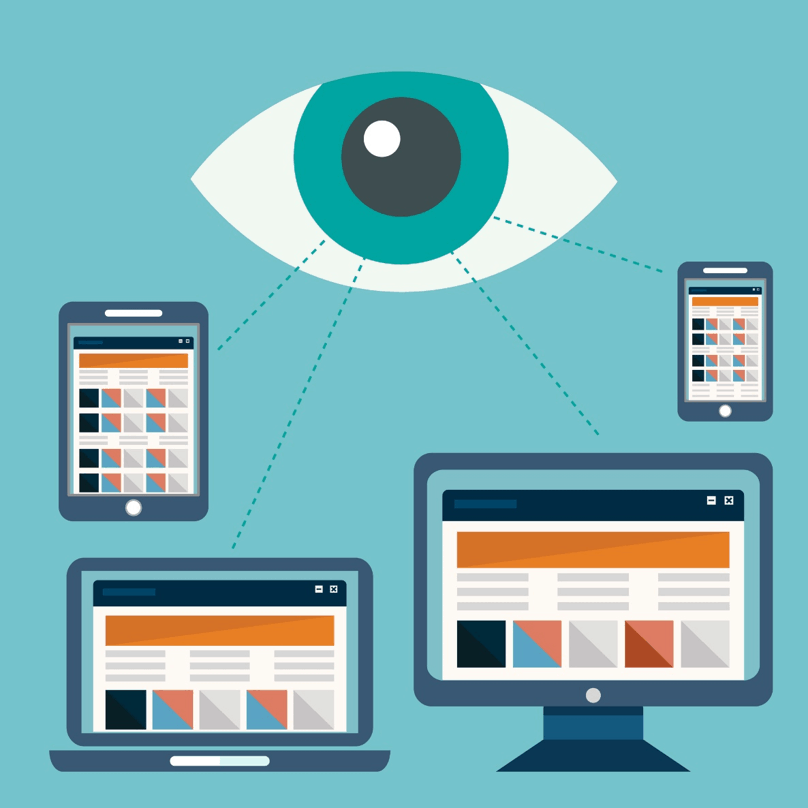 To make your website more professional you should know who your audience is. This information helps you to find the right ton for your future post, more suitable design, really useful topics, etc.
But what kind of information about your audience will be valuable for this purpose? You should know their age, location, the level of their income, their needs and preferences, etc.
Find your audience. Create a website not for yourself but for them. Think what a perfect website should look like to be liked by them?
Let's talk about page loading speed
If you don't want troubles with traffic then make sure your page loading speed is ok. You can ask, in what way traffic of a website depends on page loading speed. But the answer is very simple. Would you like to wait 10 seconds till a page of a website will be downloaded? Nope? Why is that so? Would you wait 6 seconds? Stop! Wait! Don't go!
Statistic says that most users don't usually wait more than 6 seconds. If the page loading speed lower than this, they likely leave your website and look for a similar one. Remember about it in the creating process. Let it be your advantage not disadvantage.
Don't forget about the call to action
The call to action is very important in any website. This is important because, in the middle of the call to action, you are pushing the user to action. Of course, you can write an excellent text in which you'll describe 10 compelling reasons why the user needs to buy your product right now. You might even convince him. And probably he'll even want to do it, but he won't do it right now. Too small a chance. But if you just place a button under the article with the inscription 'buy' or 'order a call', the chances of buying increase.
The business site and simplicity
If your goal is to create a high-quality business site that will sell a product or service, talk about your company, increase brand awareness, then you need to remember that simplicity is the main condition for user love.
Not only navigation, but the whole site should be simple and convenient. The user should easily navigate your site. If the user does not understand how he can use your site, he will leave it. Your task is to keep the user as long as possible.
Don't overload the site with many colors, elements, blocks, etc. Let your site be designed in such a way that each element helps the user to navigate. Each element should have its own clear function. If this function is not available, then you need to remove this element from your business site. Always give preference to simplicity, and you will get the result that you strive for.
What are the chances of creating the first business website perfectly?
Honestly, your first attempt to create a business website will still contain a lot of mistakes. Your task is to minimize these errors. If you have some doubts about it, then you should contact our experts and they will advise you on any issue.