The COVID-19 pandemic has affected not only consumer confidence but business confidence too, with so much uncertainty arising. Many companies have seen sales and profits drop while stress and work hours increase, as leaders and employees do their best to keep ventures going.
Thankfully, tech tools can help out in a big way if you'll let them. Technology can aid you and your team to be more proactive, organized, productive, and strategic, cut costs, and reach your goals sooner. There are plenty of free and affordable apps and other software programs that make it easier to streamline operations. Here are four to check out.
Coupa
One of the heftiest costs for many businesses each year is inventory, both in money and in the time spent purchasing, processing, and analyzing goods. It pays, then, to turn to helpful software to manage this area more effectively. Consider the spend management platform Coupa, which boasts big clients such as KPMG and Uber.
The company's procurement tech tool enables anyone within an organization who needs to see and process spending activities to do so in a single place. The all-in-one platform lets users manage expenses, payments, purchasing, invoicing, and data analysis online and in real-time, which leads to cost savings over time.
Coupa provides customers with prescriptive recommendations for improved decision-making, including savings suggestions and supplier insights. Plus, it can help businesses negotiate better prices and terms with top suppliers via a no-additional-cost program add-on. The system uses client spend data to help companies achieve savings across 60 or so different spending categories.
NeverBounce
No matter what type of organization you run, marketing is surely a vital part of your business operation. In particular, if you're like most entrepreneurs, your company uses e-newsletters these days to stay top of mind with current and potential customers and generate more sales.
While these communications can yield excellent results, success isn't guaranteed. Many newsletters don't hit their mark for numerous reasons, including having outdated or otherwise incorrect contact email addresses for database members. If you get many bounce-backs every time you send out a new message, turn to a software solution to clean up your email list(s). NeverBounce is one such tool. It has cleaned more than one billion emails since its launch and has over 100,000 clients.
NeverBounce provides an easy-to-use, secure, and scalable platform that can clean 10,000 emails in only three minutes, yet is also said to have one of the most accurate levels of email verification on the market.  Users can test either bulk lists or single emails, or use the company's application programming interface to create more customized solutions.
Reply
Another part of achieving results-driven email campaigns and sales communications is maximizing conversions. Reply is a software program assisting customers to achieve quicker and more effective email prospecting and sales automation by creating personalized emails and follow-up messages. The tech tool assists in developing meaningful partnerships with clientele.
Use Reply to determine what works best in your digital messages and read comprehensive analytics about email delivery, opens, clicks, responses, and other factors. The system can leverage email and sequence templates and enable A/B testing to keep you honing communication results. In turn, your sales and marketing personnel don't have to spend as long on outreach each week, which can significantly streamline operations.
ClearSlide
To enjoy more B2B sales over the years, you and your team should maximize your client pitching skills and techniques. With so many meetings happening remotely now, you need to get your collateral to perform well. You may already use one or more presentation tools in your company to create slides for pitch meetings, but it pays to consider a program such as ClearSlide. The tech makes it easier to save time by handling presenting, conferencing, emailing, and tracking in one place.
As the name suggests, the platform enables you to create excellent slides for your pitches. Rather than using the same slides repeatedly for each meeting, take advantage of ClearSlide's tech to become better informed about how people react to presentations and how engaged prospects become. Track who opens a presentation, how long they view it, and what people look at. Tracking is available via shared links, email, text, and social media.
You can also follow employee presentations and receive updates when they've pitched. Plus, with ClearSlide, you're able to share screens with one click, insert a screen share slide easily into presentations, replay content, and synchronize presentation data with other software such as CRM systems and Salesforce. Bring presenting into 2021 for your organization, and you'll optimize content, boost positive impacts, and close more deals.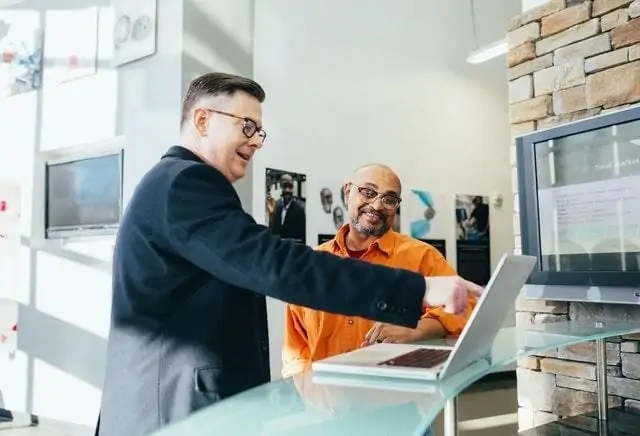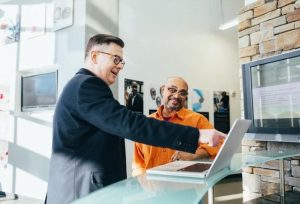 Tech tools may take a little bit of time to understand and set up, but the investment up-front can pay handsome dividends for you and your team over the long term. Consider testing out the above tools and other B2B-focused technology this year.