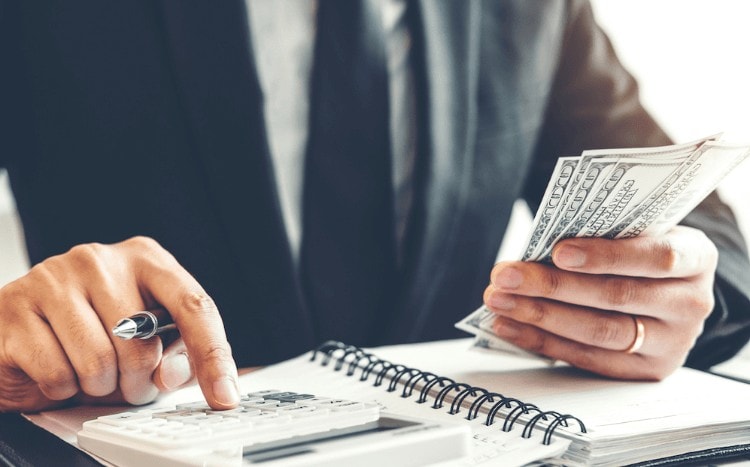 When it comes to Web development and design, a Web developer plays a very important role. He is the one who is typically responsible and also assists in the technique used in the development of the Web, the design, how it works, and managing the team that he is working with.
He works with other designers to come up with a program that can help to solve certain issues that the businesses and society may have. He can work with other programmers to come up with other programming tasks when combined. They can have a better version of the Web, thus upgrading it. This article will look at a web developer's salary.
When designing it, the Web developer helps to work out the basic things that a program requires and is necessary for a smooth flow of developing a Web this may include documentation, flowcharts, and among others.
For one to be a Web developer, it is necessary to have a degree in computer science, computer engineering, or any other related course. Several organizations always prefer people who show that they have practical experience in both coding and programming. Most Web developers work in computer labs on their day-today routine working hours. There are several factors that determine the salary of a web developer. The salary may depend on.
Degree
Just like other professionals, the salary of a Web developer depends on the degree and also a professional qualification.  If one has a master's degree, he is expected to earn a high salary per month than other graduates, such as those with a bachelor's degree or may have an advanced technical diploma.
A master's degree is very important especial for civil servants; thus also corresponds with a higher salary. The same is seen even in different organizations.
Specialization
Candidates with specialization are also on-demand. Sometimes some universities may offer Web development as a separate field, while graduates of different degree courses may specialize in it by attending training and seminars. Many developers may have a degree in software engineering.
Organizations are ready and are interested in having these people and are willing to pay more. The entry-level of a Web developer with less experience is expected to earn an average salary with some compensation such as bonuses, tips, and overtime. As one gets the experience like one to three years, his salary also raises the same as those having more than ten years experience
Several Web developers have the liberty to choose to work from whether in private or in public. In this field, he can develop his own Web on various areas, and often they work as collaboration with other administrators.
They are on demand for the public sector and are subject to the same terms as those in private. They should attain a certain level of performance and also pressure. In the public sectors, the salary of a Web developer is determined and specified in public servants collective agreement
The salary between the various organizations in private is very different, and it's high. According to some research, Web, developers earn exceedingly high salaries in the banking sector insurances and others while in the research, education, and advertising, they may earn less.
Salaries are said to be high in some sectors due to collective bargaining as compared to other sectors such as construction and retail business.
Responsibility
Personal responsibility and Professional experience has a great impact on the salary than those who have graduated.  As already mentioned Web developer has several vital responsibilities.
Such as making the server, databases, applications, communication with other professionals
Using programming languages such as java, python, PHP, among others to develop the Web,
Using tools such as Oracle, MySQL, and SQL Servers, too, save find or change data.
These tasks are determined and depend on the level of experience skill knowledge and also the location where the developer is based, as well as the employer's requirements. All the above factors may determine the Web developer salary package at the end of the month or year.
Personal responsibility and Professional experience have a great impact on salary than graduation. For instance, a monthly salary for a Web developer increases in order with the professional experience he has. This includes
Other skills and knowledge that affect Web developer salaries include:
Strong troubleshooting and analytical skills
Diagnostic skills
Consideration to detail
Soft skills, such as
effective communication,
work independently
exceptional time management
Size and Location
Company size and Company location influence salary. Small organizations pay the developer a much lower salary than large organizations. The difference in salaries with companies with 200 employees and that has more than 500 is quite significant because of the difference in the revenues collected and the profit margin. The location of the business also determines a lot as far as salaries are involved.
Experience
Salaries are also determined by the level o experience that the Web developer has. According to research done, the entry-level of a Web developer is around $65,000 inclusive if bonuses and overtime, while those with an experience of 1 to 4 years can have an average compensation of $69766. Those developers with more than five years of experience have an average of more than $70,000 which makes not so much difference.
The location of the business is a vital factor for Web developers across the US. Some States will offer an above-average salary that is above the national average grid while in other States, you will find that the Web developer salary is much lower even below the average.
Conclusion
Web developers are in charge of making sure that the whole thing works well. That's why it is very important to look for the very top talent Web developer for your organization.
As we have seen above, there are different factors that determine their salaries. Thus, it's good to plan and put it into consideration during the hiring process and check for the right candidate who has the skill and knowledge as well as some who will add value to your business. Its recommend that organization to give competitive salaries as the look for the best.