A flowchart can be quite the powerful tool when you're managing a project. Not only does it improve efficiency and speed but it also keeps everything transparent. And as you might know, lack of transparency is often one of the main causes of project failure. In this article, we'll be taking a closer look at flowcharts, what they are and how they can help you better manage every step of the project.
What Is a Flowchart?
A flowchart is a diagram and a visual aid that represents a system, a project or an algorithm. They're used in many fields such as project management, marketing, advertising, sciences and even education. That's right – flowcharts are extremely flexible and can cover a wide array of needs and purposes.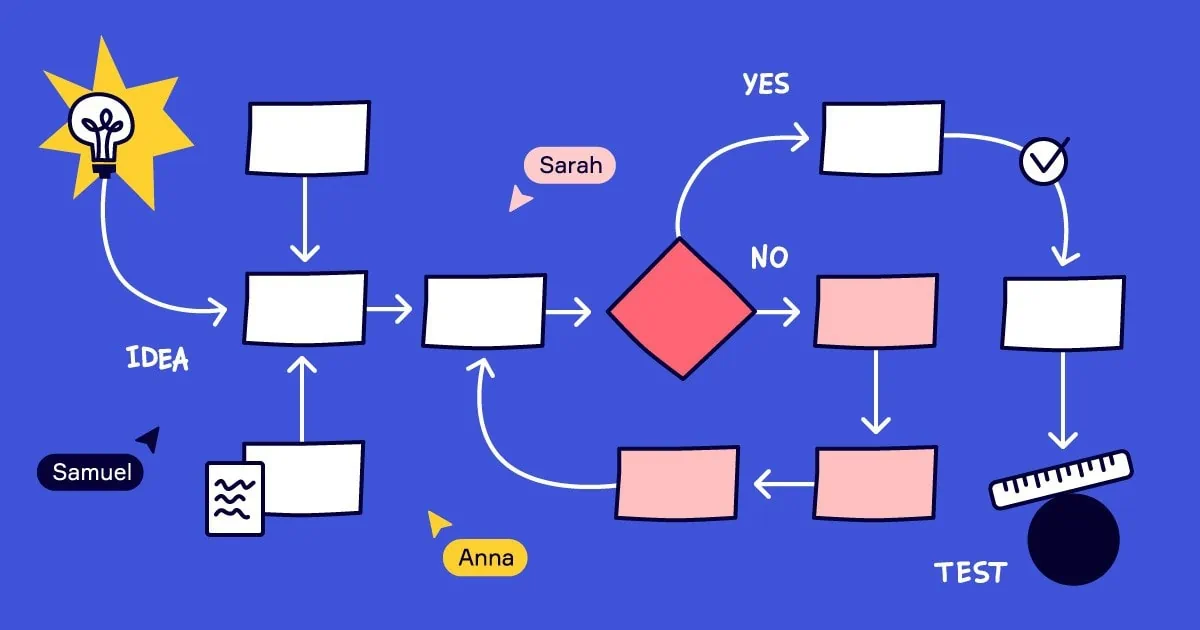 Flowcharts come in all shapes and sizes. They can be as simple or as complex as you need them to be, depending on the purpose. You can draw them by hand or, if you want to speed up the process, use a flowchart creator.
How to Create a Flowchart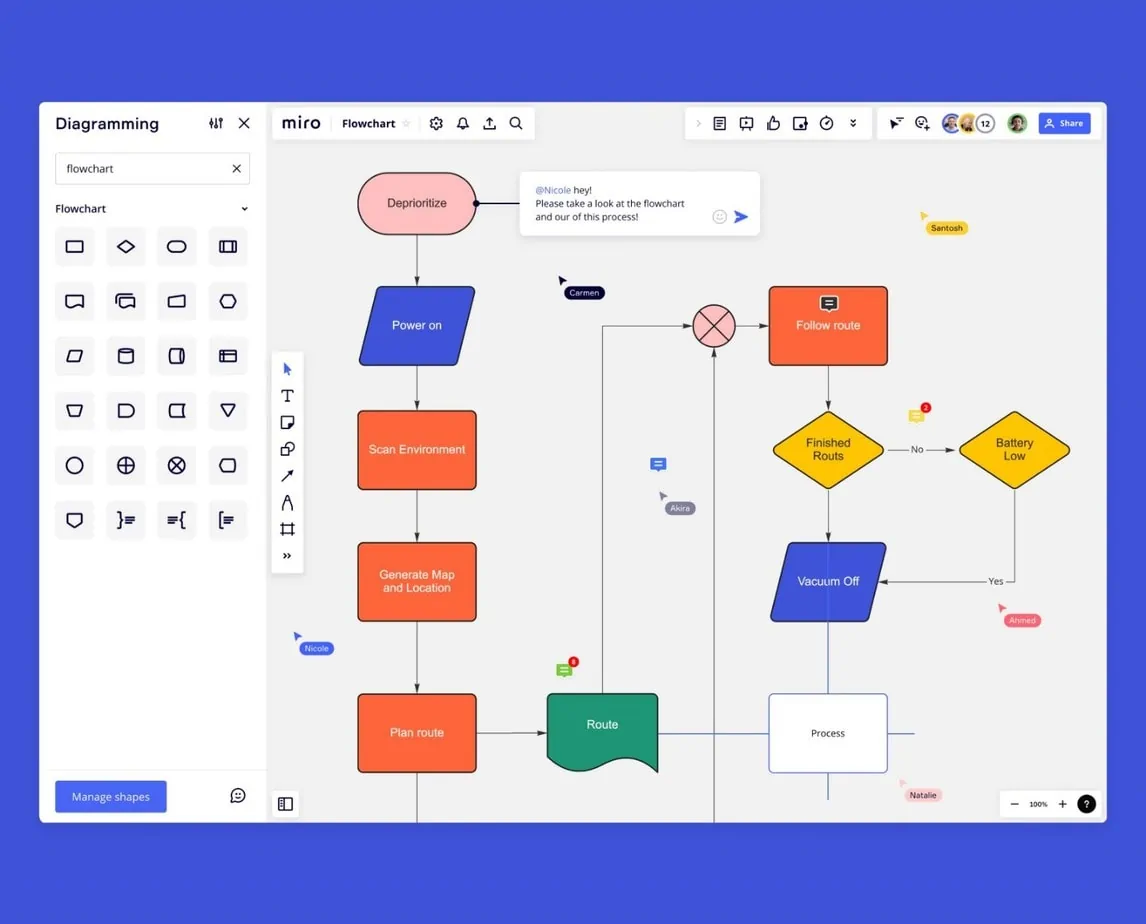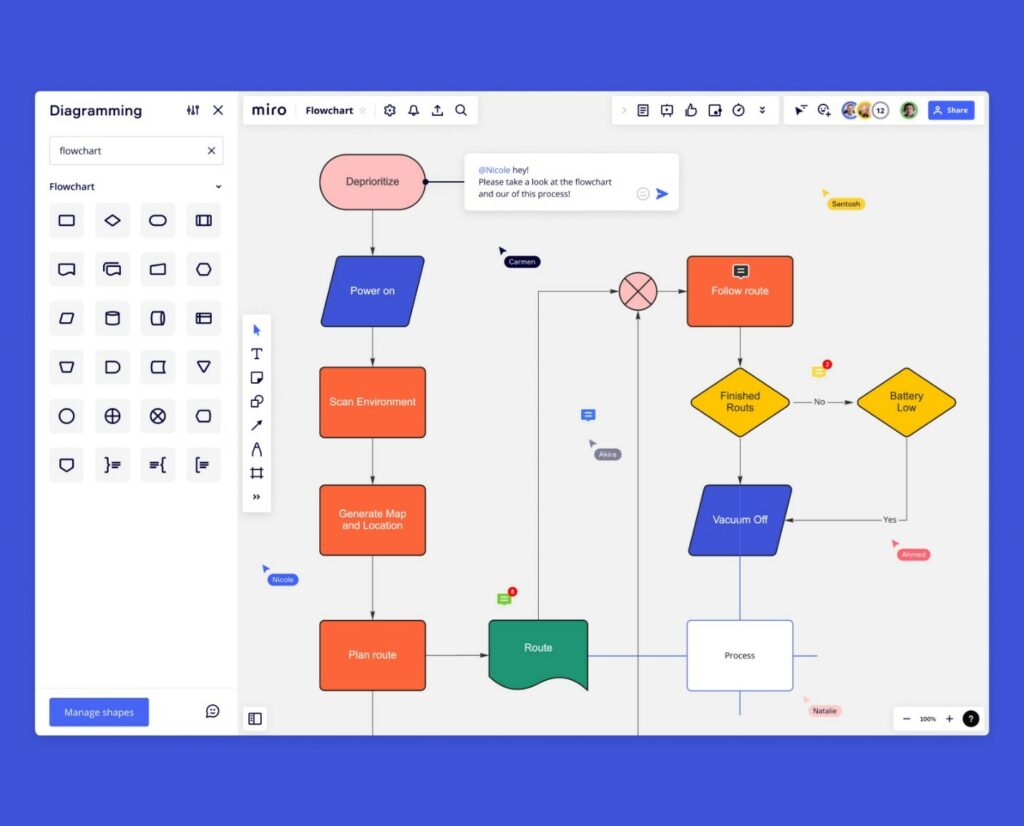 Before we get into how a flowchart can help you, we want to give you a short brief on how to create one. Worry not, the process isn't complicated at all, especially if you decide to use a digital flowchart creator. That being said, just follow these easy steps and your flow chart will be done in no time!
Think and decide on what the steps of the process will be. During this stage, we recommend you involve your entire team, as some people might not be aware of the steps you're considering.
Set the flow of each step. Decide how they're going to connect with one another and how they're eventually going to interact in the bigger picture.
Assign meaning to each step. This is extremely important, as it will allow both you and your team to better visualize each step and keep things transparent.
Make sure your flowchart is consistent. A great recommendation we have is to ask for feedback before finalizing it.
How to Efficiently Use Flowcharts in Your Projects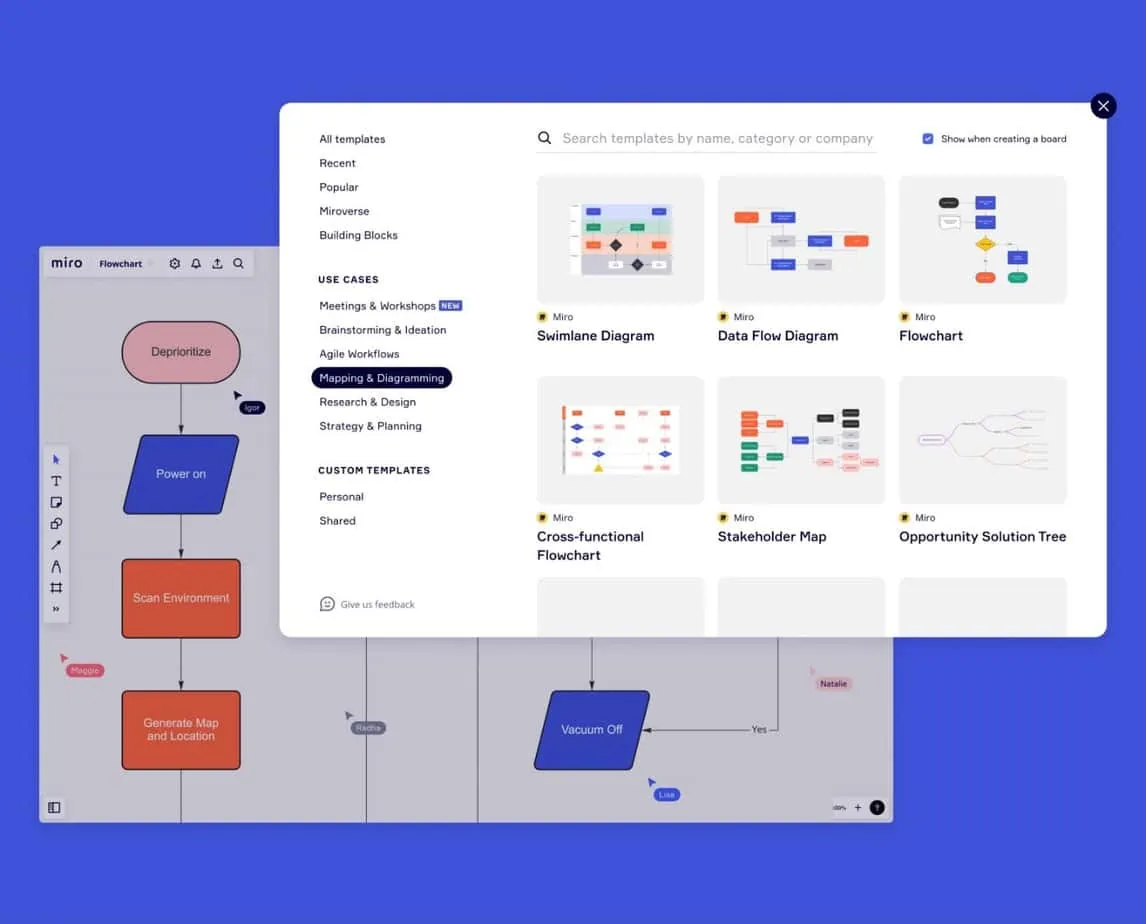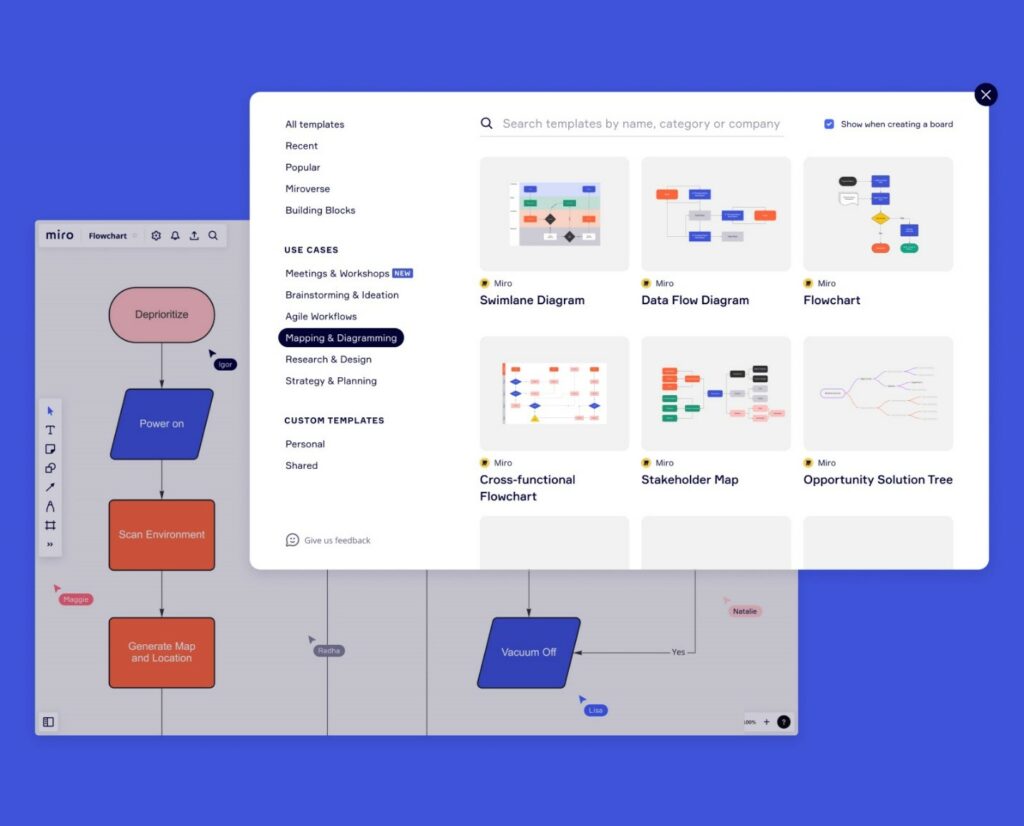 There are so many ways in which a flowchart can help your projects. In the section that follows, we'll take a look at some of the most important ones. So let's not waste any more time and get right into it!
Defining Work Processes
The main benefit of a flowchart is that it allows you to define a work process from start to finish. Usually, you can do that in sequential order, since every step is clearly defined. A flowchart is also used in training to introduce new employees to the ins and outs of a specific project and even evaluate how efficient the process will be.
For example, whenever you're unsure whether a process could be time consuming, a flowchart will allow you to take a closer look at every component. Because it displays each and every step, you will clearly see if there are any bottlenecks or duplicated stages that you need to take care of.
Troubleshooting and Solving Problems
Sometimes, it can be quite difficult to fix bugs or issues in the workflow. Unless, of course, you know exactly what went wrong and at what stage. Guess what? A flowchart will let you do just that! There's a special type of diagram for this, called a troubleshooting flowchart. The first step in creating one is to identify the problem and have that in a box at the beginning of the flowchart.
Then, all you have to do is draw boxes and arrows leading to possible causes before connecting them to possible solutions. For example, if you found the problem to be customer dissatisfaction, you will have to figure out possible causes for that – could be long waiting times, could be your employees attitude. Under each of these causes, you can then come up with a specific solution that addresses these issues.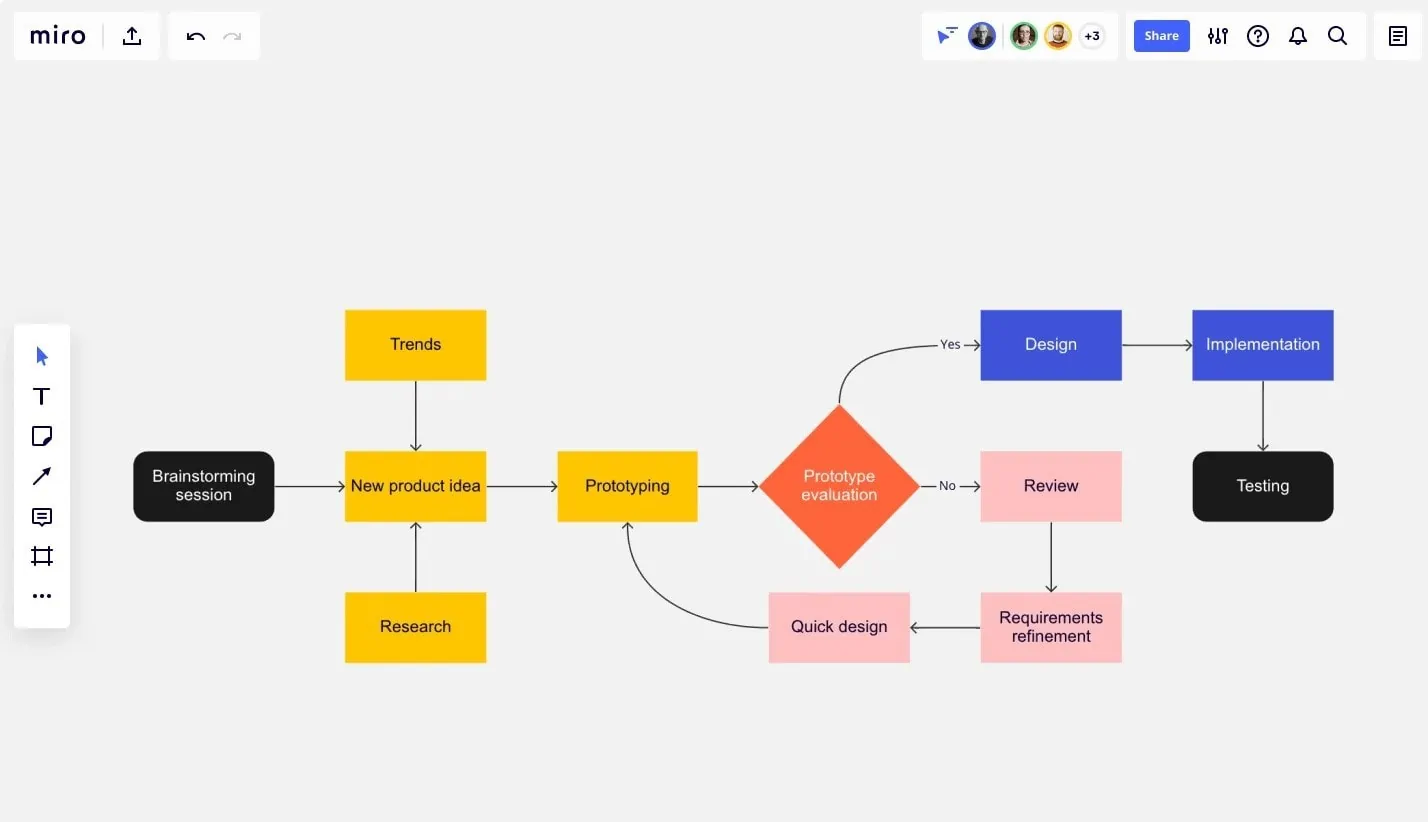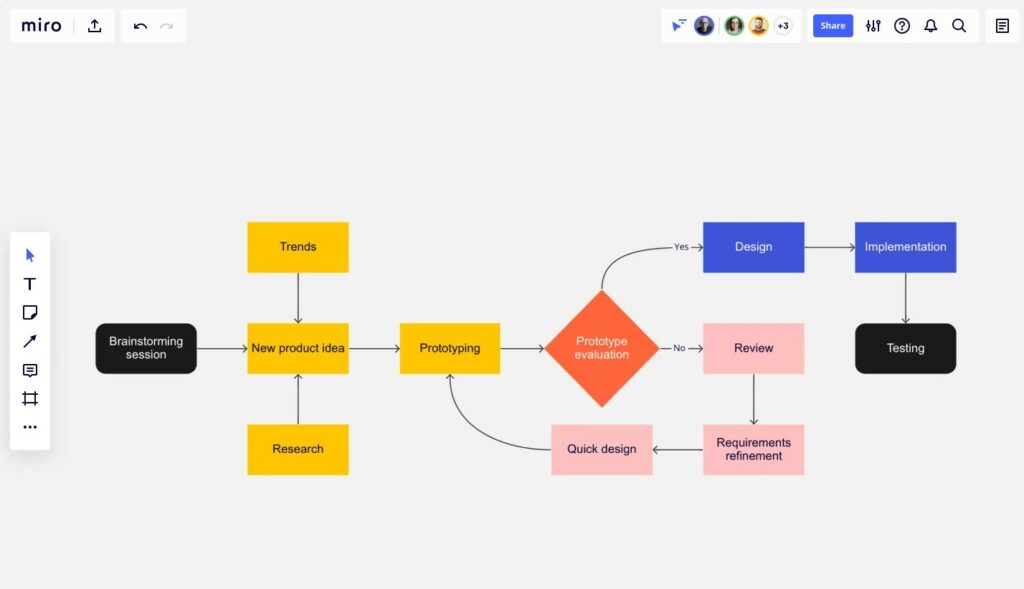 Establish and Evaluate Timing
Another important benefit of flowcharts is that they allow you to determine exactly how much time a task should take. You can add small notes next to the tasks to establish the deadlines so you can better evaluate each step of the process from a time-related point of view. This is incredibly useful when you're analyzing deadlines and trying to smooth out the workflow.
Time-oriented flowcharts are incredibly useful especially when there are more teams involved in a process. They facilitate communication and keep everything clear and transparent. When each team member understands how much time each step requires, they will be able to understand how to make better use of their working time.
Create Documentation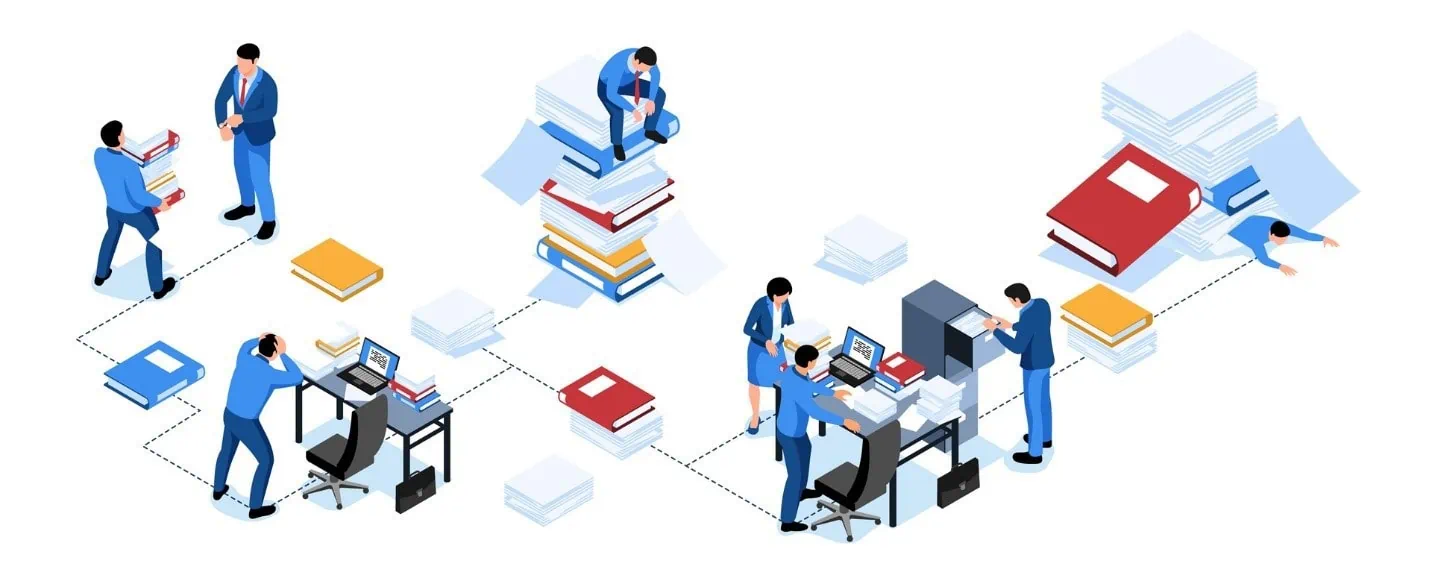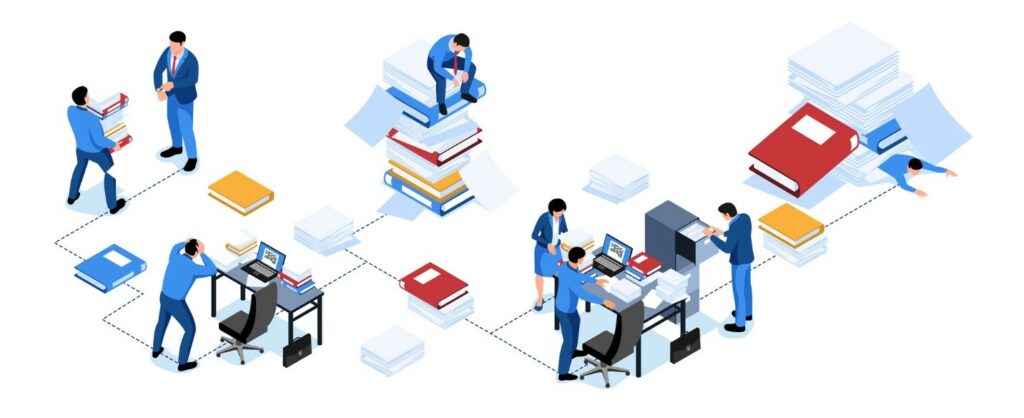 It's a well known fact by now that people are visual learners. A flowchart will allow you to simplify an otherwise exhaustive process by splitting it into smaller, easy to follow steps. And when it comes to documentation, things should always be kept simple. Especially because this documentation will reach many people and departments.
For example, your HR department might make great use of flowcharts that explain everything related to the onboarding process. You can also provide them with visual guides for different processes such as requesting time off or overtime.
Our Final Thoughts
We hope this article helped shed light on the importance of flowcharts. As you can see, they can be extremely powerful tools when used correctly. A flowchart will give both you and your employees more clarity and transparency when it comes to their workflow. And, as you probably know by now, transparency is a crucial element in the success of every business.
The best thing about flow charts however, is that they're versatile. They can be used by project managers, business owners and freelancers alike to better visualize and understand every step of a project or process.