There's no clean like a deep clean. Professional commercial cleaners are seeing a sharp uptick in the demand for their specialized services. It takes effort to keep a facility clean and sanitized, no matter how modest the size. Commercial contract cleaning services offer significant value by doing the job to the highest standards using the latest training, methods, and equipment.
Many businesses, offices, and factories have seen industry-wide adoption of professional cleaning services during the Covid-19 pandemic. Whether a security concern like with bank cleaning services or risky work on high-rise office windows, commercial cleaning services perform a service that you can rely on to deliver a healthy environment for your customers and employees.
Health and hygiene
Premium cleaning services are the only way to ensure you have reliable expertise at your fingertips when you need them, from maintaining ongoing healthy operations to a once-off Covid-19 response.
Clean air and a pristine work or trading place, not only boosts morale and represents your brand's ethos; there is much more at stake. Failing to provide a healthy environment for customers and employees will eventually affect your bottom line in the form of increased staff sick leave, and possible shutdowns due to contamination, or even accidents.
Productivity
To ensure that employees are focused on work-related tasks, cleaning duties are best left to the professionals. Having your own staff perform these duties can often be a waste of resources, and office workers who are busy cleaning are not fulfilling their work responsibilities. Hiring commercial cleaning services need not interfere with your operations either. Janitorial cleaning staff can carry out cleaning and disinfection after hours.
Another consideration is the effort and expense of managing an in-house cleaning team. Besides the cost of salaries and staff appointed to manage a team, specialist equipment and supplies must be sourced and bought, training delivered on a regular basis. Hiring professional cleaning staff means you have the benefit of trained and vetted cleaners, the latest methods, and the best equipment to get the job done properly. You will also reduce turnover and no-shows that can have a significant impact on your ability to deliver healthy operations.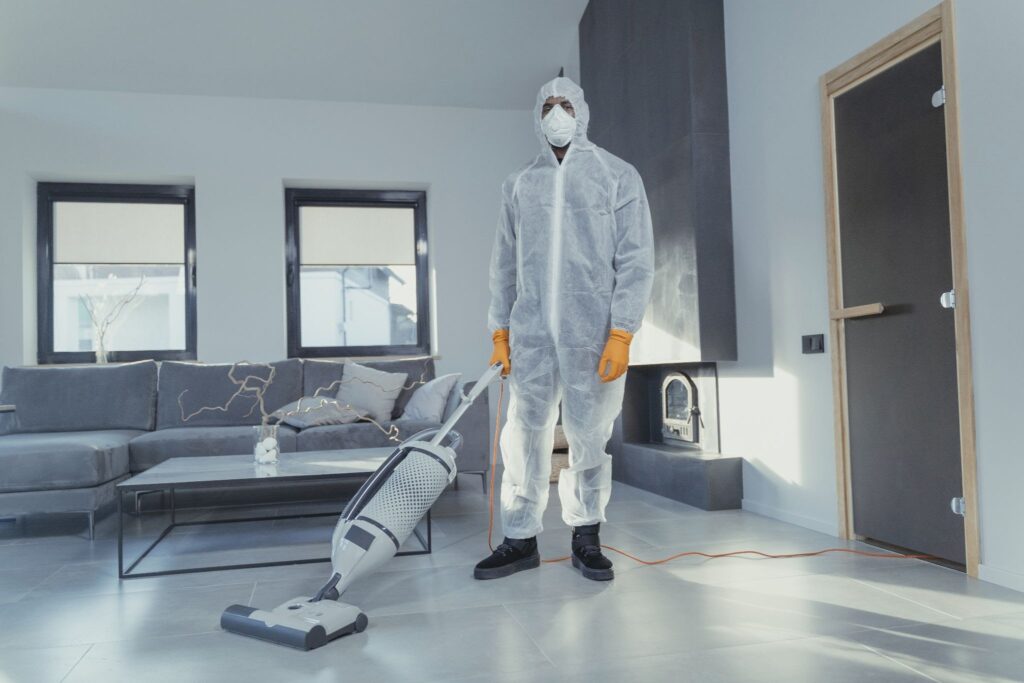 Brand image
Businesses will always benefit from putting the health of the employees and customers first, and demonstrating environmental responsibility goes a long way to maintaining your brand image. In an age where digital reputation is as important as brick-and-mortar hygiene, there's no place for shortcuts or half-jobs when it comes to facility hygiene.
First impressions can make or break a contract, while good impressions provide a solid foundation for long-lasting and profitable relationships. Use a reliable service provider to make sure that your place of work is as healthy as it can possibly be.
Compromising standards will ultimately hurt your profit-making potential. From Volkswagen to Purdue Pharma, bad habits are hurting many companies who haven't prioritised responsible health practices. Hiring a commercial cleaner means you have peace of mind that your company looks after the environment, and its people.
Expertise
Commercial cleaning services have access to specialized equipment, and tailor their services according to your individual needs. Hiring professionals provides your business with reliable service on a regular basis. The standard of work is consistently high, regardless of the type of cleaning required. You might be surprised at just how extensive the range of services at your disposal are.
From window cleaning to drain and gutter maintenance, kitchen fans to laboratory ventilation, graffiti removal, pest control, and even water damage restoration, there are professional cleaning staff fully equipped to take care of the task.
Many companies own critical assets that require special attention when it comes to maintenance and cleanliness. A server room needs someone with technical expertise, for example. Taking the time to hire the right person for the job means you avoid any risk of compromising valued assets. Cheaper services might seem a good idea for your budget, but they will leave you vulnerable to various issues; such as theft of property or a lack of insurance coverage.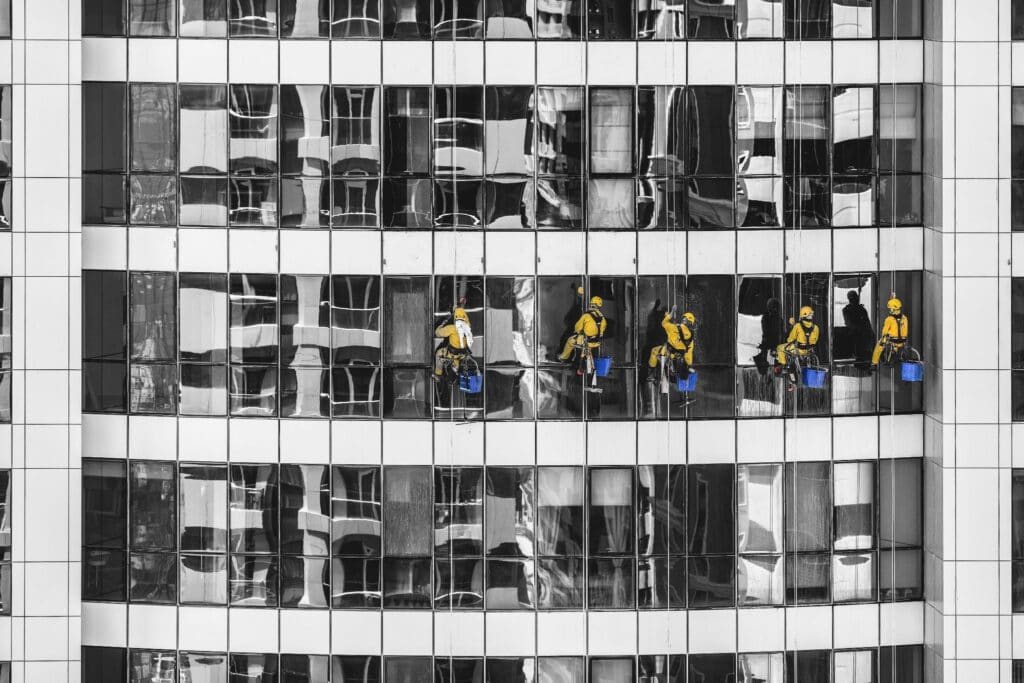 Savings
As we mentioned earlier, hiring a commercial cleaner will save many of the headaches of buying cleaning supplies and maintaining a janitorial staff. Opting for professional services will also protect you from the risks associated with a novice performing a specialist task. Contracting expert cleaning services will save you time and money, and keep your company healthy and focused.