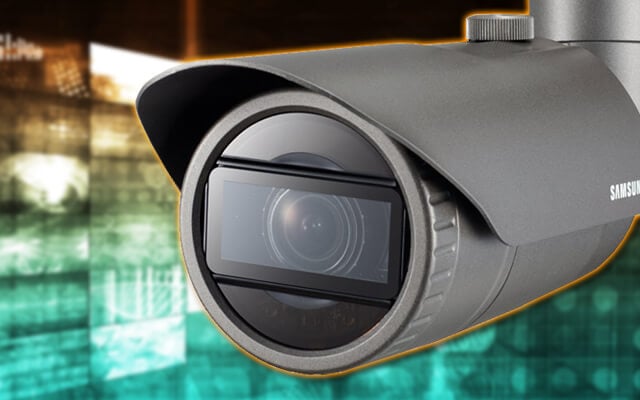 CCTV systems of up to 16 IP cameras are becoming increasingly sought after by small businesses to help boost protection of their premises, staff, stock and other assets. In addition to this, the implementation of these small surveillance systems can also give businesses more of an insight into customer activity, whilst providing visual evidence against potential fraudulent slips, trips and falls claims. However, when it comes to selecting an IP camera from the wide choice available that can offer all of these benefits – you are often left with more questions than answers.
To give you some clarity, we thought we would highlight a model that we feel is up to the task – introducing the Samsung Wisenet QNO-6070R.
A price tag that isn't going to break the bank
The QNO-6070R is part of Samsung Wisenet's affordable 'Q' series – a selection of interesting all-rounder IP cameras that offer great bang for your buck. A perfect choice for small businesses, these models feature all the necessary ingredients required to deliver basic security monitoring – at an attractive price point. We will discuss each of these ingredients further within this post to ensure you are aware of exactly what you're getting with this particular IP camera.
24-hour surveillance in any location
Whatever area of your premises you decide to monitor, you want to be sure that useable video footage can be captured – 24 hours a day. With Full HD 1080p capability and true day/night functionality, the camera can deliver colour video during the day and then switch to monochrome night vision when the sensor detects low levels of light – thanks to the infrared (IR) cut filter. Night vision is also enhanced, thanks to built-in LEDs which illuminate up to a distance of 30m – making it possible for you to monitor your premises, whatever the time of day.
The unit also features an outdoor-ready, IK10-rated metal housing which allows it to be safely deployed in exposed indoor or outdoor areas. This means you will have peace of mind that the camera is protected against harsh weather conditions and impact, even if it is installed in outdoor locations that are prone to vandalism attempts – such as outside of licensed premises or shop fronts.
Straightforward installation for quick deployment
Once installed, Samsung Wisenet has made sure to include features which will help to make the task of getting your camera up and running as straightforward as possible. For example, support for Power-over-Ethernet enables power and network connection to be delivered directly to the camera via a standard Ethernet Cable.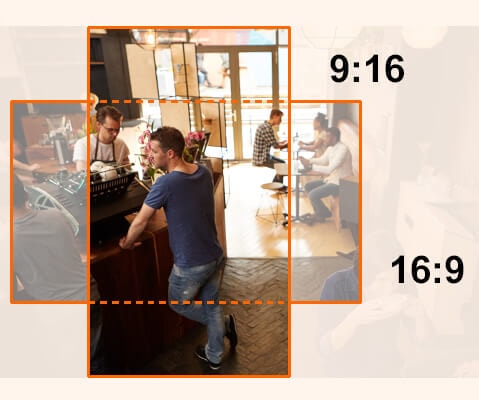 You are also able to set your desired field of view easily during installation, thanks to the unit's varifocal lens which offers horizontal viewing angles up to 103°. The ability to set your view to such a wide angle can be particularly handy in scenarios such as when you want to capture the entire shop floor of a small retail store. However, if it's narrow locations you are looking to monitor – fear not. Samsung Wisenet's Hallway View can be used to maximise the area of interest in narrow scenes, such as shopping isles or corridors by digitally orientating the video stream to a 'vertical' 9:16 aspect ratio for more information Samsung CCTV kenya.
Enhance security monitoring
To get more than just a 'visual' when monitoring areas of your business, a range of handy configurations are available to help enhance scene awareness for reliable security surveillance. Various video motion detection (VMD) alarms can be set to trigger edge recording and also inform users via email notification if activity is detected in the scene. This allows you to respond quickly to events, such as moving a shopping trolley that has been left in front of a fire exit – ensuring the exit way is clear in the event of a fire alarm.
External devices can also be connected into the integrated alarm and audio I/O ports to help enhance motion detection alarms and also boost security operations. For example, you can potentially prevent intrusion into your premises at night with the use of a PIR sensor to detect movement in near darkness, which can then trigger a white light to switch on, acting as a visual deterrent. Additionally, a microphone can be connected via the audio line input – allowing you to listen in and record audio in the camera's surroundings. Audio acts as a great complement to CCTV video as it offers extra information when are you investigating footage for evidential purposes – such as to protect staff in the event of an aggressive customer.
The configurations above can be set either through the camera's web browser or Samsung Wisenet's SmartViewer video management software. Free to download, this entry-level software includes a range of basic video management features to provide an easy, low-cost camera monitoring solution for up to 36 IP devices. The Wisenet mobile application is also available and offers remote access to live views and recordings via your iOS or Android device – something that we find is now a key requirement for most small businesses surveillance systems.
Great for standalone use or as part of a system
When it comes to recording footage, there are a handful of choices available to you when using the QNO-607OR. Recordings can be written directly to the on-board MicroSD card (sold separately) to provide a quick and temporary method of storing important video footage. This method is extremely handy if you are using the camera in a standalone set up and is a popular choice if you require a cost-effective and simple storage solution.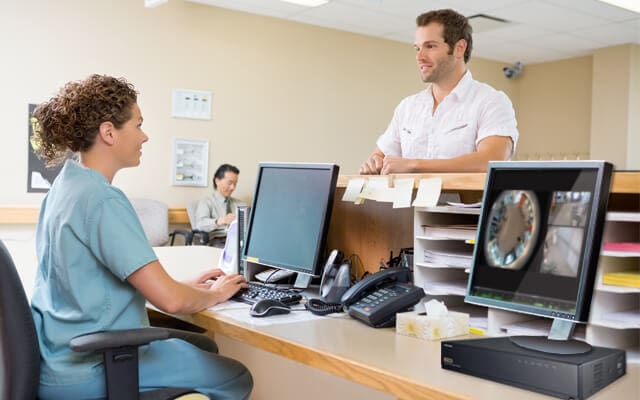 Alternatively, Samsung Wisenet's range of network video recorders offer a basic 'all-in-one' monitoring and recording solution – ideal for systems with multiple cameras. A handful of these units feature helpful connections such as an integrated PoE switch, which allows you to power connected cameras, and also a built-in HDMI output to enable the connection of a local monitor. This makes them a great choice if you are looking to implement a system with up to 16 camera channels – allowing you to create a simple, PC-less workstation set up.
The Samsung Wisenet QNO-6070R is now available at Network Webcams and we feel that with the range of features included, it will be the perfect choice for your small businesses surveillance system – at a price that won't break the bank.