Every organization has its mission, vision, and work culture. It is at the heart of what the company stands for and represents in its primal form.
Every company also has its fair share of legal setbacks – mostly, internal issues. Hence, organizations hire an in-house general counsel to resolve these conflicts and establish rules for the same.
What Does A General Counsel Do?
Before understanding the roles and responsibilities, you need to know what is general counsel.
Simply put, the general counsel is the head attorney for a corporation. They handle legal issues, contracts, negotiations, and even work as business partners.
Broadly, a general counsel undertakes the following responsibilities:
Provide legal advice to their clients and handle legal issues.
Manage and ensure the safety and security of all intellectual property belonging to a company.
Go through the decisions of the company, research, and crosscheck the items.
Ensure that the company is following all regulatory laws of compliance.
Organize and draft agreements between organizations.
What Is Company Culture?
The company culture is the core foundation of an organization. They encompass beliefs, traditions, values, principles, communication, and interaction within the organization.
The company culture dictates the business environment and helps to provide a direction for the company. Failure to understand the company culture can cause a lot of infighting and friction within the company.
Thus, an in-house counsel needs to understand the company values, principles, and the way of life at the corporation.
Why Companies Hire In-House Counsel And How Company Culture Helps
An in-house counsel is a legal consultant who is a part of the organization. They have shared interests and want to see the company prosper.
They work as a business partner and help an organization to handle both its legal and business issues.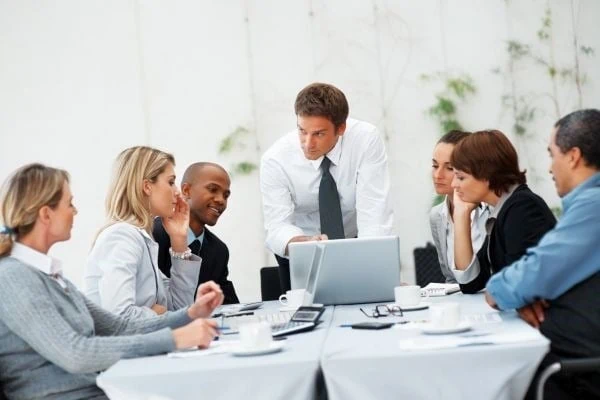 Businesses often have to deal with financial and legal issues. There are many situations when they need someone to take over as the company's legal head.
In-house counsel guides the organization to the most favorable solution which stirs growth and is in tune with the company culture. Hence, they must understand the company culture and values.
Thus, they are the saviors of the organization in corporate matters and legal issues.
Let us now see the various reasons that prompt companies to hire in-house counsel.
Full Attention In Every Matter
In-house general counsels, unlike law firms or private attorneys, works for only one client. Hence, they can devote their complete attention to every aspect of the legal framework.
Additionally, over time, they learn the company culture through experience. It helps them to understand the root of the problem and find an optimal solution.
Since they work in the organization, it also puts them in a favorable position to approach the management.
Moreover, they can also handle many issues that require regular tracking and analysis, such as compliance, regulations, and everyday disputes. The management can easily approach the in-house counsel whenever needed.
Intellectual Property
Every organization has some private, confidential, and intellectual property that they do not want to reveal. An in-house counsel manages these data and records so that it does not fall into the wrong hands.
During data management, they must also know the company culture and data access in the hierarchy.
Since an in-house counsel is an employee of the company, they have the organization's best interests in mind. They must refrain from handing it over to any random employee in the organization.
Moreover, employing a law firm or a private attorney can be detrimental to the company's security. Private attorneys do not care about your company's safety.
If your competitors offer them more money, there is a high probability that they will sell the data or swing in favor of your opposition along with all of your confidential data.
However, company culture will always prevent in-house counsel from choosing the wrong path.
Acting As A Bridge Between Legal And Business Teams
In an organization, the business team usually thinks in terms of numbers, and the legal team has a set of rules.
In most cases, these teams do not get along very well due to their differences. However, having an in-house counsel can make a huge impact.
The general counsel understands both business problems and legal issues. Moreover, they also appreciate the way the company runs and the future of the business.
Hence, they are ideally placed in a situation where they can mediate and resolve any friction between different teams. They provide a solution that best suits the company.
Contracts With Other Companies
An in-house counsel will often represent the company and negotiate with other companies to provide the best deal for their organization.
They also prepare contracts and agreements that help to bind the legal clauses and corporate benefits.
While the management talks about finalizing deals, an in-house counsel helps to create the agreements. They often discuss with management to ensure that the deal benefits the company while clarifying its clauses.
The knowledge of company culture can help the in-house counsel make the right decision that follows its vision and ensures a bright future.
How To Become An In-House General Counsel
Whether you are a law graduate aspiring to be a general counsel for a leading company or a law student, you can follow these steps:
Complete your law school and get your Juris Doctor Degree
Pass the bar examination set by the American Bar Association (ABA)
Understand corporate laws, compliance, and legal ramifications and penalties
Undergo training under law firms specializing in corporate affairs
Create a good general counsel resume
Develop good communication and leadership skills
Apply for a job at your desired company
Clear the interview and get hired
One of the most important pre-requisites of selection as an in-house counsel is realizing the organization's culture.
You must show preparedness and highlight the areas in your ideology, approach, and skills in tune with the company. This due diligence will significantly increase your chances of getting hired.
Conclusion
Companies have to bear the brunt of several legal regulations and corporate laws. Hence, they often employ an in-house general counsel who guides the organization and strives for its growth.
However, if you can understand the company culture, it will make things a lot easier through cooperation and teamwork.