Online retail has experienced unprecedented growth in recent years due to the COVID-19 pandemic. Estimates show that global ecommerce revenues will climb from 3.53 trillion dollars in 2019 to 6.54 trillion dollars by 2022. With more and more consumers preferring to shop online, ecommerce businesses should be prepared for this growth.
While brick-and-mortar stores aren't going away anytime soon, preparing for an omnichannel shopping experience can help you maximize your business's selling potential both locally and globally. Selecting the right ecommerce platform is crucial to ensure you're creating a user-friendly online shopping experience that integrates with all external systems your business utilizes.
Whether you're building a new business or taking an existing one online, you must pick a platform that's capable of fueling your business growth and scaling with its demands. In this article, we'll look at the top 10 reasons why Magento is an ideal choice for ecommerce businesses worldwide.
Open-source software
Right from its inception, Magento has been licensed as an open-source platform. This has allowed it to foster a diverse global community of online merchants and developers that contribute to the development and maintenance of the platform and ensure that it is stable and secure.
Magento 2 Open Source is distributed under the Open Software License (OSL 3.0), allowing its users to download, modify, use, and distribute the software for free and without any restrictions. This means that even you as a merchant have complete access to and control over your website's code, allowing you to tweak the platform to your business needs efficiently.
Especially when you're building a business on a budget, opting for an open-source ecommerce platform allows you to create an online business without having to pay any monthly or annual subscription fees. Magento 2 Open Source provides its users with ecommerce functionality that is on par with premium subscription plans offered by its competitors such as Shopify and BigCommerce. However, starting a Magento site involves technical work, you can do that if you have good knowledge of coding and website building or you can also get in touch with a Magento agency in London.
Complete customizability
Extensibility has always been a core principle behind Magento's development. As an extensible product, Magento is designed to be enhanced and customized by its users so businesses can extend the platform's functionality as their business grows without worrying about any limitations. Magento's code has been written using popular PHP design patterns with a focus on extending code instead of replacing it.
The platform's developers have packaged its core functionality into discrete modules without any external dependencies to allow extending each aspect individually without affecting other parts of its code. It uses an Entity-Attribute-Value data model that scales vertically instead of horizontally, allowing users to introduce custom database attributes without breaking the database structure.
Merchants can customize the look, feel, and functionality of their stores using custom Magento development services or by accessing Magento's rich product ecosystem of third-party themes, extensions, and language packs through the official Magento Marketplace or other third-party vendors.
Intuitive order management
Magento is an enterprise-grade ecommerce platform that offers intuitive order management functionality providing merchants with complete control over the order workflow and post-purchase sales cycle.
Store managers can create orders on behalf of their customers and view, edit, and process all orders placed by customers from the admin panel. This eliminates the need for using multiple software and increases order management efficiency.
With support for invoicing, shipment creation, credit memos, and billing agreements, merchants can quickly issue various post-purchase documents and manage all payment activity between the store, the customer, and the payment processor from different sections of the admin panel.
SEO-friendly functionality
Magento packs all the essential SEO functionality that is necessary to build a high-ranking website. The default product template in Magento contains data markup following Schema.org standards. This means all products on a Magento store can display rich snippets on search engine results pages without any additional configuration.
It also supports customizing the product metadata individually for products and even across the whole website using placeholders. This allows targeting customers more effectively using keywords that are tailored to various search intents.
Other features such as support for canonical meta tags, inbuilt sitemap, and robots.txt make it a well-rounded platform that's entirely SEO-friendly.
Formidable performance
Magento uses Varnish and Redis to provide its users with high-performance websites without compromising on functionality. Varnish is an HTTP accelerator that sits between the web server and client browser and speeds up websites by caching static files and serving them to client devices instantly.
Redis is an in-memory key-value database that caches Magento session files in memory and frees up the database and filesystem, allowing them to process requests more efficiently. When used alongside Magento, Redis and Varnish help merchants achieve page load speeds as low as 1 to 2 seconds on their websites.
Powerful API
Magento has API technology built into its core making it capable of integrating effortlessly with numerous third-party applications and services. It supports using popular technologies such as FileExchange, SOAP, REST, and GraphQL.
Its support for multiple technologies allows merchants to integrate their websites with most POS and ERP systems that are essential for creating an effective omnichannel retail strategy and providing customers with a seamless shopping experience.
You can use Magento's API to integrate your online store into your offline operations and leverage the benefits of real-time inventory updates, simplify accounting, gain better insights into your processes, and boost customer satisfaction and retention.
Robust search engine
Magento allows using Elasticsearch as its default search engine. As of version 2.4, all Magento users must install and configure Elasticsearch on their stores to ensure they can leverage one of the world's best search engine technologies.
Elasticsearch is used by leading tech companies like Slack Technologies, Udemy Inc, and Uber Technologies Inc. It is ideal for horizontal scaling, supports multiple languages, stop words, synonyms, and provides store managers with real-time search data and analytics.
By parsing raw data before indexing it, Elasticsearch provides Magento website users with the ability to perform quick and complex product searches across the catalog without affecting website performance.
Resilient security measures
Adobe places a high degree of importance on ensuring the platform is secure. As open-source software, developers across the globe are constantly working on discovering and patching bugs and vulnerabilities, so Magento users remain a step ahead of nefarious actors.
Magento's latest versions have two-factor authentication enabled by default to add an extra layer of security to the platform. They also include a module that introduces strict content security policies to protect stores from card skimming and cross-site scripting attacks.
Furthermore, Magento implements session validation to protect users from attempts to hijack or poison user sessions. It also employs an industry-standard 256-bit Advanced Encryption Standard algorithm to encrypt all confidential data and uses a solid 256-bit Secure Hash Algorithm to hash all other data.
Strategic marketing tools
Magento provides multiple tools to help its users run successful marketing campaigns that convert and capture leads effectively. Merchants can provide their customers with various opportunities to engage with their business by sharing products using the Email a Friend link, creating wish lists, and comparing and reviewing products.
It allows store admins to create advanced promotions using conditional logic that can be configured using price rules that apply at the catalog or cart level. Merchants can use anything from product attributes to customer attributes to configure these price rules. This allows merchants to provide discounts and free shipping over predefined amounts, schedule promotions, and even issue coupons to new or returning customers.
Magento also includes in-built support for dotdigital Engagement Cloud — an omnichannel marketing automation solution that helps its users engage with their customers, create marketing campaigns, and boost their online sales by integrating with their store's product and customer data.
Future-ready features
Headless ecommerce is touted to be the future of online retail. Using a decoupled infrastructure where the frontend is detached from the backend can allow merchants to boost website integrations and design innovation.
Magento supports creating and using Progressive Web Applications (PWA) that utilize popular web technologies such as JavaScript, HTML, and CSS to build responsive websites that provide the benefits of having a mobile website and a native application without any of the downsides.
Adobe introduced the Magento PWA studio project for Magento versions 2.3 and over to help merchants design, develop, and deploy PWA websites using a set of user-friendly developer tools. A PWA website eliminates the need to create a mobile application for multiple operating systems and can work offline and access push notifications the way mobile applications can.
Ready for Magento?
Magento provides everything an ecommerce business needs without a premium price tag. It offers complete customizability, uncompromising performance, and industry-leading functionality that is backed by a global community of developers and merchants.
Most importantly, Magento provides assurance and peace of mind. It is a reliable platform that you can count on to build a stable website irrespective of your location, industry, or level of expertise.
Whether you're an industry veteran or a budding entrepreneur, Magento is a platform that's capable of meeting the demands of your business at every stage. And with a partner like Staylime on your side, you can choose Magento without worrying about the design, development, maintenance, and support of your store.
Author: Jan Guardian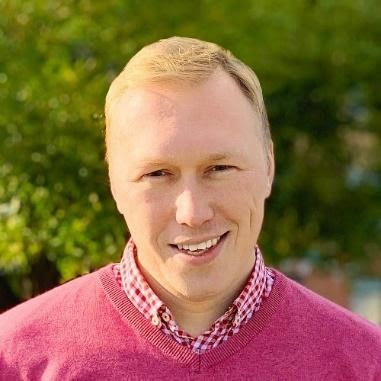 Jan is the Chief Business Development Officer at Staylime, a Magento design and development company headquartered in Redwood City, California. He is a Member of the Magento Association and an Adobe Sales Accredited Magento Commerce professional. Jan is responsible for developing and leading the sales and digital marketing strategies of the company. He is passionate about ecommerce and Magento in particular — throughout the years his articles have been featured on Retail Dive, Hacker Noon, Chief Marketer, Mobile Marketer, TMCnet, and many others.