A lot of small businesses simply don't have the money that would be necessary for them to invest in an entire in-house IT team and that's perfectly fine. Why is it fine, though? Well, it's because there is another solution they can use with the aim of getting the best out of IT consulting, a concept explained on this page.
Care to guess what the solution is? If you're thinking of using your internal resources and basically putting a bunch of people in charge of the technology department while they also remain in charge of their current responsibilities, then I've got some news for you. This is wrong on so many levels.
First things first, you certainly won't be able to put together an entire team of technological experts by simply picking some of your staff members who might know a few things about IT. Secondly, if you overburden your staff, they'll end up being unable to complete any of their tasks. They will also end up utterly unhappy with the work they are doing.
Unhappy employees lead to unhappy employers. That's the way it has always been and nobody can deny it, no matter how hard some people might try. It may take a while, but your staff will show their disappointment and unhappiness, which will lead to a lot of issues and possibly to a lot of job vacancies. So, that's not the right solution.
Hiring a consultant, though, might just be the perfect solution, and you can figure out why this can be helpful here: https://yfsmagazine.com/2019/05/13/10-reasons-why-companies-hire-consultants/
Now, I am not referring to hiring just any consultant here. Instead, I am referring to hiring a strategic IT consultant that will be able to handle your technology needs. In simple words, outsourcing is the key and overstraining your internal staff most certainly isn't.
In case you couldn't have guessed it, I am actually saying that you should find a company that will be able to provide you with IT strategic consulting services, as well as possibly some other services that you might need technology-wise. The point is that you need a company instead of one person, because there's no way that one person would be able to meet all your requirements and needs. The only thing is, though, you might not be sure whether you should do this in the first place.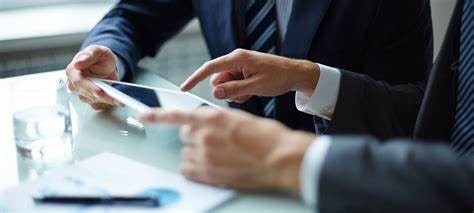 Reasons You Need These Services
Well, if you're not sure you should do it, I suggest you keep on reading, because that is precisely what we are going to be talking about today. Of course, should you decide to do it, I will also give you some tips on how to find the perfect company for you, but let us take it one step at a time. First and foremost, we need to help you figure out why you need strategic IT consulting, so let's talk about that.
The very first thing you need to understand is that using Ntiva IT consulting services or the services of any similar company will actually save you money. I know that this might sound unrealistic, because you'll actually need to pay those professionals for the work they'll be doing, but trust me on this one. Okay, don't just trust me without a reason to, and let me prove it.
It's quite simple. Instead of hiring an entire team of great IT talents and giving them a regular salary, you will actually just pay for the services you need and when you need them. This will work on an on-demand basis, which is definitely going to be perfect for your budget. Ta-da, money saved!
In addition to this, by giving you a fresh set of eyes and remaining completely objective, these experts will share the most useful advice on how you can improve your business with the help of the latest tech developments. They'll tell you exactly what you need when IT is in question. And, of course, they'll undoubtedly bring some creative solutions to the table.
Most importantly, though, the expertise you will be paying for is something that you wouldn't be able to expect to get from your in-house staff. The people you'll hire will have spent years perfecting their IT skills and knowledge and that's something you could definitely use. And, remember, it all comes at a fair price. So, that's another reason (read more) why you need an IT consultant
How To Choose A Company
As previously explained, you will need to find and hire the perfect company to provide you with the IT consulting services you need. That, however, could turn out to be quite a tricky task. After all, you want the best for your business, meaning that you cannot just randomly pick out one of the firms without thinking thoroughly about it.
Fortunately, with just a couple of useful tips, you will undeniably manage to make the right call and hire the perfect company. There are some important steps to take and some significant factors to keep in mind when trying to make this choice. So, let us check out in more details what it is that you should do.
First things first, you should check out the official websites of certain strategic IT consulting companies that you have come across. By taking a look at their sites, you'll manage to check which types of services they offer precisely, as well as at what cost. That will bring you a step closer towards making your decision.
Yet, it is most definitely not the only step you should take. In fact, if you visit https://www.allbusiness.com/how-to-choose-an-it-consultant-3779002-1.html, you will get a few more tips on what to do when making this choice. Perhaps the most important thing to do is check the reputation of certain companies.
Reading reviews online and getting in touch with some of their previous clients will certainly help you check the reputation of these firms. So, that is practically the most significant step you should take. Once you're done with it, you'll be able to make your final hiring decision.