Whether using a desktop or a smartphone, creating a screenshot is more straightforward than screen recording. Nevertheless, there are several situations in which taking a screenshot is insufficient. Quick access to tools that can record screens is required. Fortunately, many tools are available for Windows users to record on a PC. This tutorial will first go through a built-in way for screen recording on your Windows PC. You can also use a third-party app, which is also described in this article. So, let us get started!
Part 2. How to Record Screen on Windows 11/10 With Xbox Game Bar
The Xbox Game Bar, a Windows feature, allows you to capture both screenshots and screen record MP4 videos. As  Windows 11, or Windows 10 for that matter, do not come with a built-in screen recorder, you can easily capture the screen using the Xbox Game Bar. Although it is designed to record gaming sessions, you can also use it to record other windows.
Note that it does not capture the screen when File Explorer is active or when you are on the Desktop. You can use the keyboard shortcut Windows key + G to launch the program easy to start screen recording!
Features of Xbox Game Bar
Record the last 30 seconds
Take screenshots
Adjust audio
Turn on their microphone while recording
Chat with friends
Gives details about your current CPU, GPU, and RAM usage
Steps to Record Game Using Game Bar
Below are the steps to record the built-in Windows tool Xbox Game Bar.
Step 1: On your PC, open the window you want to screen record and Press Windows key + G to launch Game Bar.
Note: Game Bar does not record your Desktop and File Explorer window.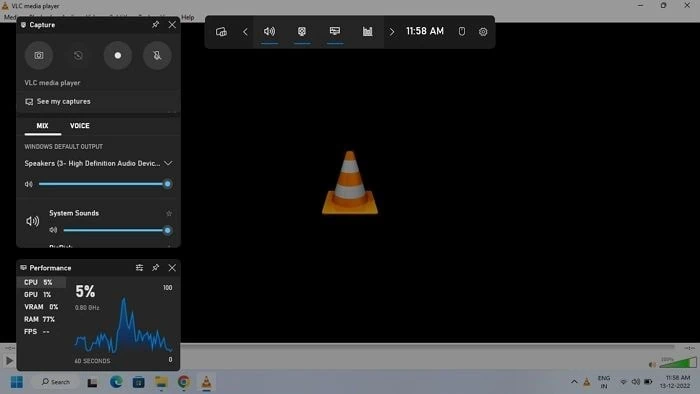 Step 2: Press the Start recording button or the Windows key + Alt + R to start recording the required screen.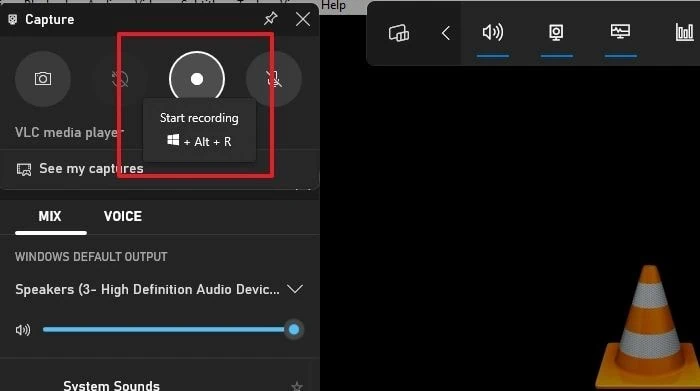 Step 3: Once you complete recording the required screen, press the Stop Recording button on the Capture Status window. You will get a notification Game clip recorded.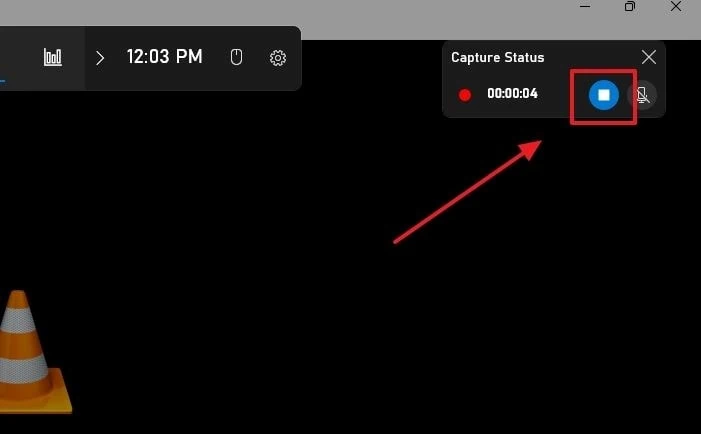 Step 4: To view the recorded content, click on the Game clip recorded notification before it disappears. Go to the Widgets Menu and select the Gallery option from the drop-down menu. You can start editing the recorded video.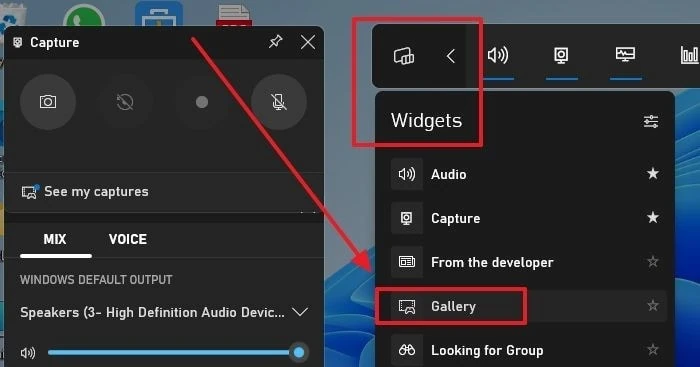 Part 3. How to Capture Windows 11/10 Screen Using Easeus Recexperts
Looking for another way to record your screen other than Xbox Game Bar? Download the free software EaseUS Recexperts screen recorder for Windows 11/10/8.1/8/7 to record meetings, webinars, streaming videos, or on-screen lessons.
Features EaseUS Recexperts 
Capture any area of the computer screen together with the audio or a webcam
Capture the best moments from 2D and 3D gaming without any lag
Includes media player and video editor for improved user experience
Includes unlimited time recording, schedule recording, and more advanced functions
Download EaseUS Recexperts for free.
Steps to Record Game Using Easeus Recexperts
Step 1: Download and install EaseUS RecExperts software. Next, open the screen you want to record, and then, open the EaseUS RecExperts software. Click on the Record screen icon on the left pane. You can choose the Full Screen or Region option to record the screen to your preferences.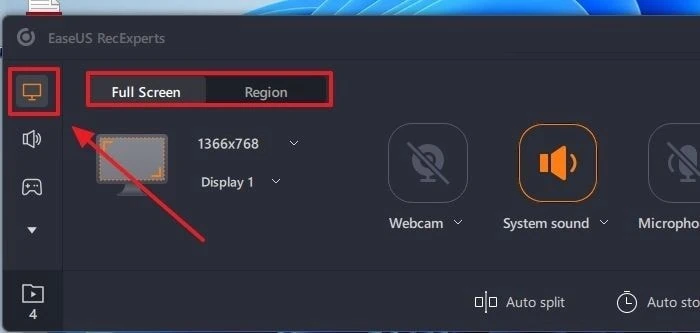 Full-Screen Recording using EaseUS Experts Select an Image
Step 2: Click the Rec (Record) button on the right side to start the screen recording.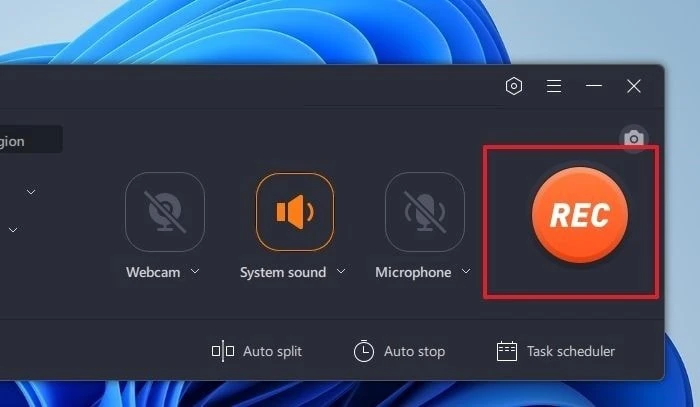 Click on the Record Button to Start Recording Select an Image
Step 3: To stop recording the screen, press the Stop button, and your screen-recorded video gets saved in the software. You can right-click on the video thumbnail and make necessary changes like trimming the recording, extracting audio from the video, adding an opening and ending part, etc.

Click on Stop Button to Stop Recording Select an Image
Part 4. Conclusion
So, these are the top two programs for recording the screen on Windows 10/11. If you are hurrying to record the screen, you can quickly access the built-in screen recording tool Xbox Game Bar to record the required screen. But, if you are looking for more screen recording features, you can use the third-party software EaseUS Recexperts mentioned in the article. So, now you can easily record screens for presentations, online classes, etc. I hope this article helps!
FAQ
Here is the list of frequently asked questions on Screen Recording on Windows.
Does Windows have a screen recorder?
Yes, Windows 10 has a built-in screen recording feature called Game Bar. You can use Game Bar to record your screen, capture screenshots, and record audio from your microphone and speakers. In addition to Game Bar, you can use third-party screen recording software to record your screen on Windows, such as EaseUS RecExperts, which offers unlimited screen recording with the option to edit it later.
What are Hardware Screen Recorders?
Hardware screen recorders are devices you can connect to your computer to record the activity on your screen. They capture your computer's video and audio signals and save them to a storage device, such as a hard drive or SD card. Professionals often use hardware screen recorders because they offer higher quality recordings and more advanced features than software recorders. However, they are generally more expensive and require more setup than software recorders.
Both software and hardware screen recorders have advantages and disadvantages, and the right choice for you will depend on your needs and budget. A software screen recorder might be the best option if you need a simple way to record your screen and don't need advanced features.