Today we want to tell you how to find and download Adobe Creative Cloud torrent to your computer, whether you should use cracked versions of popular apps, what hides behind free software and what consequences might await those who use it. Additionally, as a bonus, we've prepared a list of the best alternative apps that are suitable for your projects and don't require any payment.
Is Adobe Torrent a Popular Search Result?
The answer to this question is definitely "yes". Virtually everyone has an opportunity to find and download Adobe Creative Cloud Torrents to use the full collection of apps for their projects completely for free. Moreover, the Internet is full of different versions and add-ons for Adobe products and sites that allow you to download separate apps, which don't need to be activated.
How Adobe Deals with Piracy?
Over the course of the last decade, Adobe has completely changed its pricing policy. They stopped releasing stand-alone apps and instead adopted a subscription model, which led to the creation of the Creative Cloud back in 2013.
For over 20 years of producing stand-alone software, Adobe suffered from hackers cracking their products and millions of people using it for free. The announcement of them abandoning perpetual software and moving onto a new model was a rude awakening for internet pirates.
That being said, even nowadays, several hacker groups manage to release Adobe Photoshop Torrents paired with Adobe Photoshop Elements Torrents to make working with the graphics editor more convenient.
Free Alternatives to Adobe Torrent
If you can't afford to get the full collection of Creative Cloud products, we recommend you check out some of the best alternatives that are available free of charge and have proven to sufficiently replace Adobe software. Additionally, unlike an Adobe CC torrent, these apps are consistently updated and offer stable performance.
Adobe Photoshop Equivalent: GIMP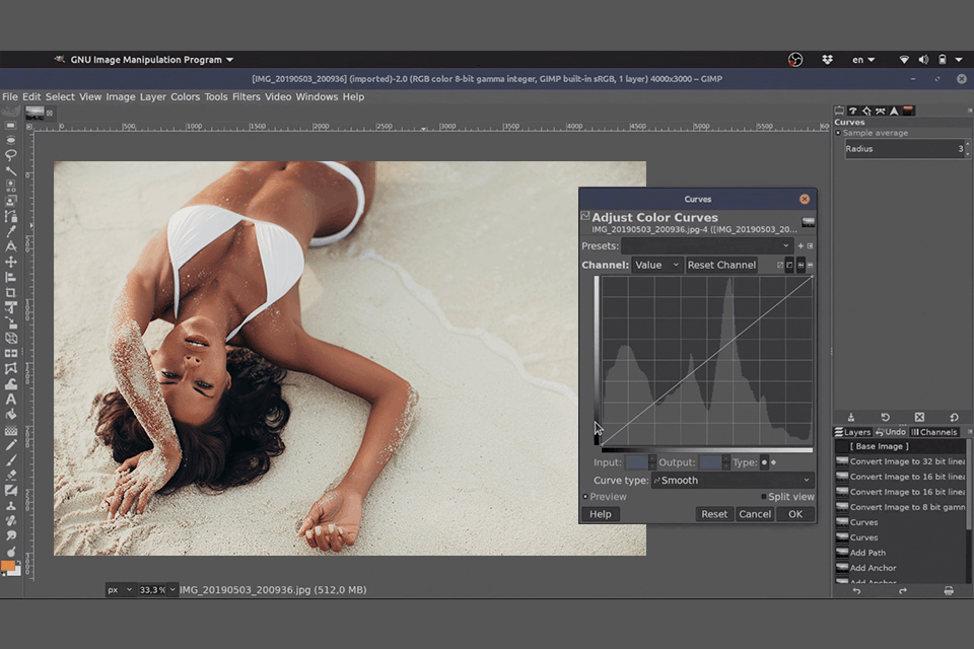 This Photoshop replacement offers an incredible amount of features. It allows you to work with the most popular formats including RAW, PNG, and even PSD. Sadly, GIMP lacks batch image editing functionality.
Probably the most notable feature of this program is the customizable UI. You can change sections, remove or add them to a specific location, adjust their size and choose their color.
GIMP offers layer support, adjustable brushes, filters, one-click photo improvements, and can be expanded with one of many available plug-ins (a few come with the base version of the program while others need to be downloaded).
Lightroom Equivalent: LightZone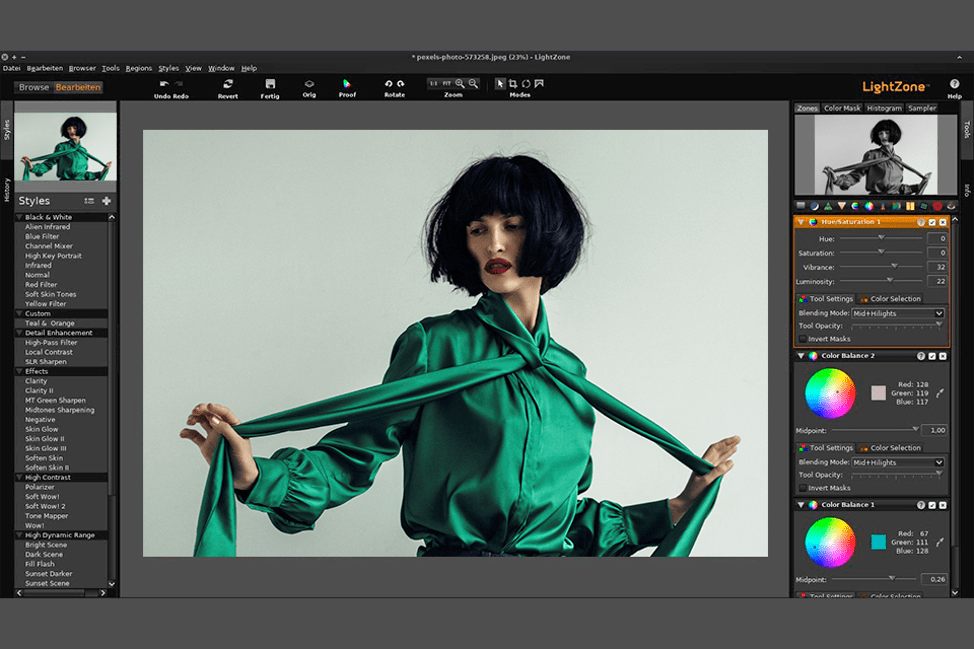 This software is primarily used for converting RAW files. It's usually referred to as Lightroom alternative but it has several key distinctions. Both programs have a similar UI and LightZone boasts an open-source code. Alas, it suffers from poor batch editing functionality and bad performance. That being said, it's available for free and is capable of handling basic tasks, check out 15 best drawing programs.
LightZone allows you to work with 7 tone curves and 13 color modules. One function that we really enjoy is the real-time preview feature. Another interesting tool is the style menu that lets you apply interest effects to your images such as HDR and sepia.
Illustrator Equivalent: Inkscape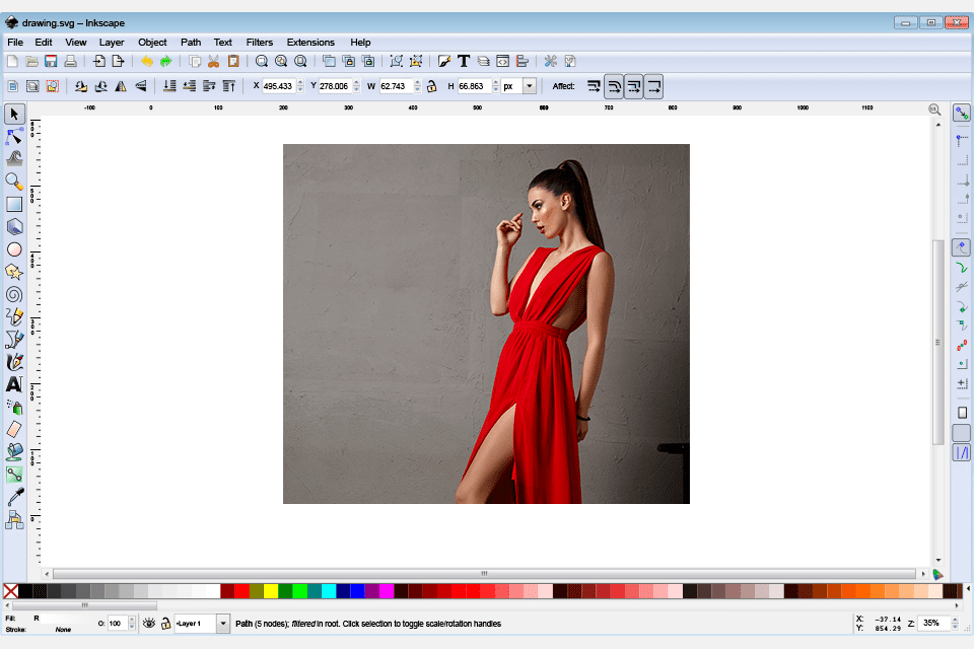 Inkscape is a popular open-source application used for designing vector images. It also has a set of basic text processing tools that can be found in most free apps.
The feature that impressed us the most is called "Bezier." It allows you to draw loose paths that can be adjusted later or add specific curves to the path to reduce the amount of work you'll have to do afterward.
Other features like Spray or Gradient can also save you a ton of time while creating beautiful effects with minimum effort on your part.
Premiere Pro Equivalent: DaVinci Resolve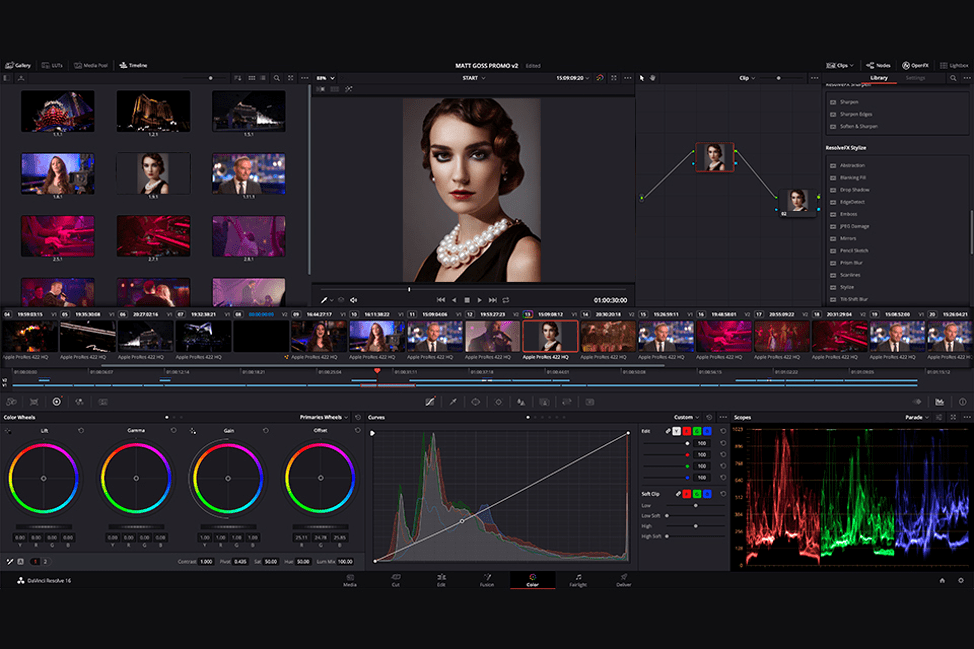 Even though this program welcomes you with a steep learning curve, advanced moviemakers will be happy to step up to the challenge. The app comes with 4 well-designed video making sections (editing, color grading, sound design, and VFX & motion graphics).
DaVinci Resolve comes with an expected timeline feature and offers a library of multimedia, VFX, and sound clip files as well as a sound mixer, inspector. You can combine as many audio and video tracks as needed.
Additionally, this software offers audio plug-ins and features, customizable page title presets, and LUTs.
After Effects Equivalent: Blender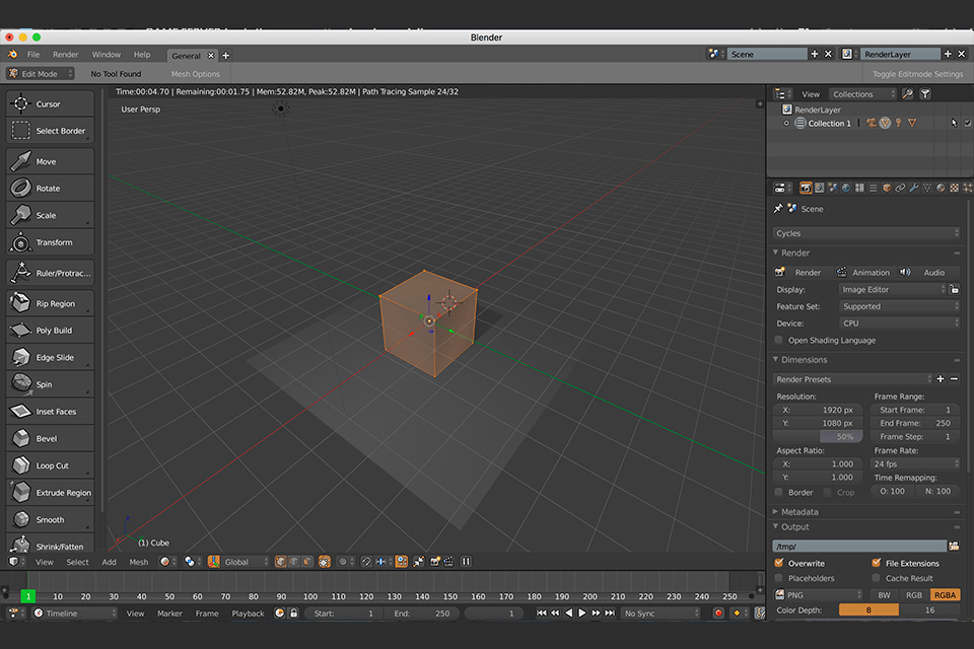 This open-source graphics editor comes with a large number of functions designed for creating animated clips, VFX, 3D modeling, apps, and video games.
Blender is supplied with a tracking engine that enables you to create hyper-realistic renders. It also has user-friendly modeling tools that you can use to design, transform, and adjust your models with speed and precision.
Additionally, the program includes a character pose animation tool, reverse kinematics, and movement utilities. This gives you the opportunity to perform auto-skinning while designing characters in different poses, editing bone layers and colored groups by using the Rigify tool.
Why Should You Stop Using Adobe Torrents?
If you're trying to use an illegal product like an Adobe Creative Cloud torrent, your Internet service provider has every right to file a lawsuit against your actions.
When you're using an illegal file, you'll first receive an email notification. Afterward, the ISP can cut off your internet connection and you'll be summoned to court.
When it comes to possible consequences resulting from using such files, in the best-case scenario you're looking at a fine of $1000 or more. Worst-case, you can spend the next 5 years of your life in prison.
Consequences of Using a Creative Cloud Torrents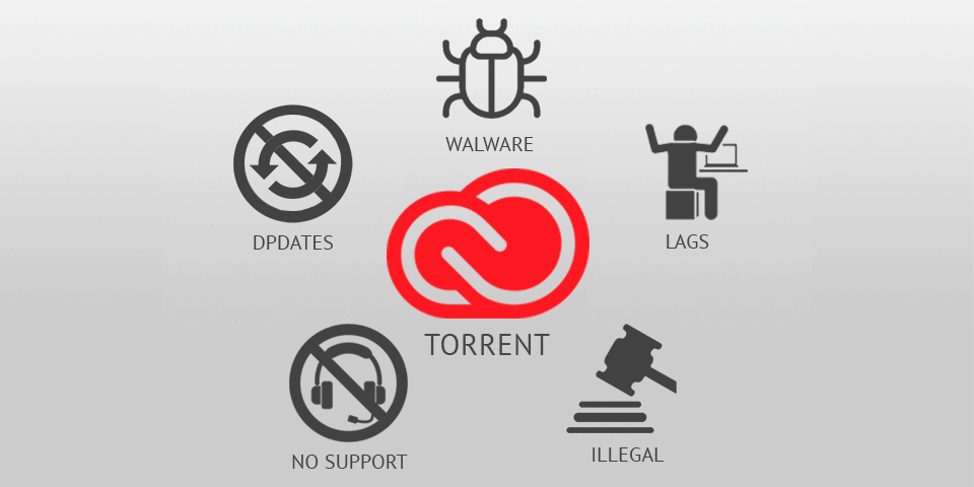 You never know what corporation or government organization can be keeping track of what you do and download online, and some companies can go quite far to prevent their products from being stolen.
If you are caught for using Adobe CC torrent, there are many different penalties you can be subjected to, based on the specific law you've broken, the body acting against you, and your country of residence. You can even suffer from either computer or law problems for downloading a tiny add-on.
Software Never Gets Updated. When using Adobe torrent, you're stuck with the same version forever. You can never update the program because the cracked version doesn't have a real license.
Can't Receive Technical Support. If you're suffering from performance issues, bugs, and crashes, no one will be there to fix them. Tech support agents can only be contacted if you have a licensed version of Creative Cloud.
Risk of Downloading a Virus. Viruses are undoubtedly the main software issue when it comes to using Adobe torrent files. The percentage of torrent sites that verify files, which are later downloaded is very small. OS-crashing viruses and malware are a very common problem.
Significant Drops in Performance. Other than the viruses you risk getting onto your PC, the software you download itself can be laggy. The biggest issue that arises from performance drops is the huge system load that your processor is suffering from, which in turn leads to crashes regardless of how good your PC set-up is.
Warning Letter. Ordinarily, you'll receive a notification letter from the app's developer or your ISP that will demand you cease downloading cracked software. The first notification ordinarily isn't legally-binding, and sometimes, you can receive several such warnings before action is taken against you.
Reduced Internet Speed. If you'll choose to ignore the letters and continue breaking the law, there's a high chance your internet provider will reduce your internet speed to make it impossible for you to use Adobe torrents.
Monetary Penalties and Prison. You risk facing fines of up to $150,000 per illegal download. Additionally, you can be forced to pay for even more expenses, such as your lawyer's fee. Not that long ago, a court in the United States allowed companies to seek compensation of up to $222,000 for copyright infringement. Some notorious internet pirates can even end up spending up to 5 years in prison for their illegal activities.