Adobe Acrobat is a popular PDF reader (portable document format). People like to download Adobe Acrobat reader to open their PDF files because of its unlimited features. It is the family of applications which are available for both desktop and mobile phone. The software application is developed by Adobe.inc. The software is used to read, edit, viewing, create and print the portable document format (PDF). It is a freeware but sometimes the experts use the premium (paid) version for extraordinary features. Although it is the best PDF reader ever, but sometimes it has bugs. These bugs may lead to issues like sudden crash, not accepting the format, or not editing etc. What should we do then?  First we should send the crash or bug report to the developers. Second option is, go for some best Adobe Acrobat Alternative. There are even best alternatives to acrobat pro.
There are some software applications which can be used as the best acrobat reader, adobe acrobat alternatives. These applications have the same or even improved features like Adobe Acrobat. They are also freeware software with premium features of editing, manipulations, creativity etc. Adobe Acrobat is the best reader ever but if you want to use best adobe acrobat alternative, then check the following applications.
PDFelement Pro is one of the best alternative to adobe acrobat pro. It has a unique but user-friendly interface. All the main functions of the reader are on the screen so that the user can fully understand the interface. It is a PDF reader, editor, creator and converter. You can also use PDF templates and can create a PDF library. It has updated toolbar and gives the options of sharing and privacy. Your document can be secured easily and you can set your own privacy settings. You can also add the illustrations while creating the document. The software is a business application therefore you can enjoy the behind the set business options. It is very easy to do PDF editing with PDFelement pro and can manipulate images and text. The annotation tools are also available like:
Highlighting
Sticky notes
Stamps
Signatures
Shapes
Freehand Markup
Fonts
Colors
All type of formatting
Other features of PDFelement Pro include:
Sharing
Comments
Email
Can be Sent to DropBox Drive etc
Know more about PDFelement, you can check PDFelement Pro website:pdf.iskysoft.com.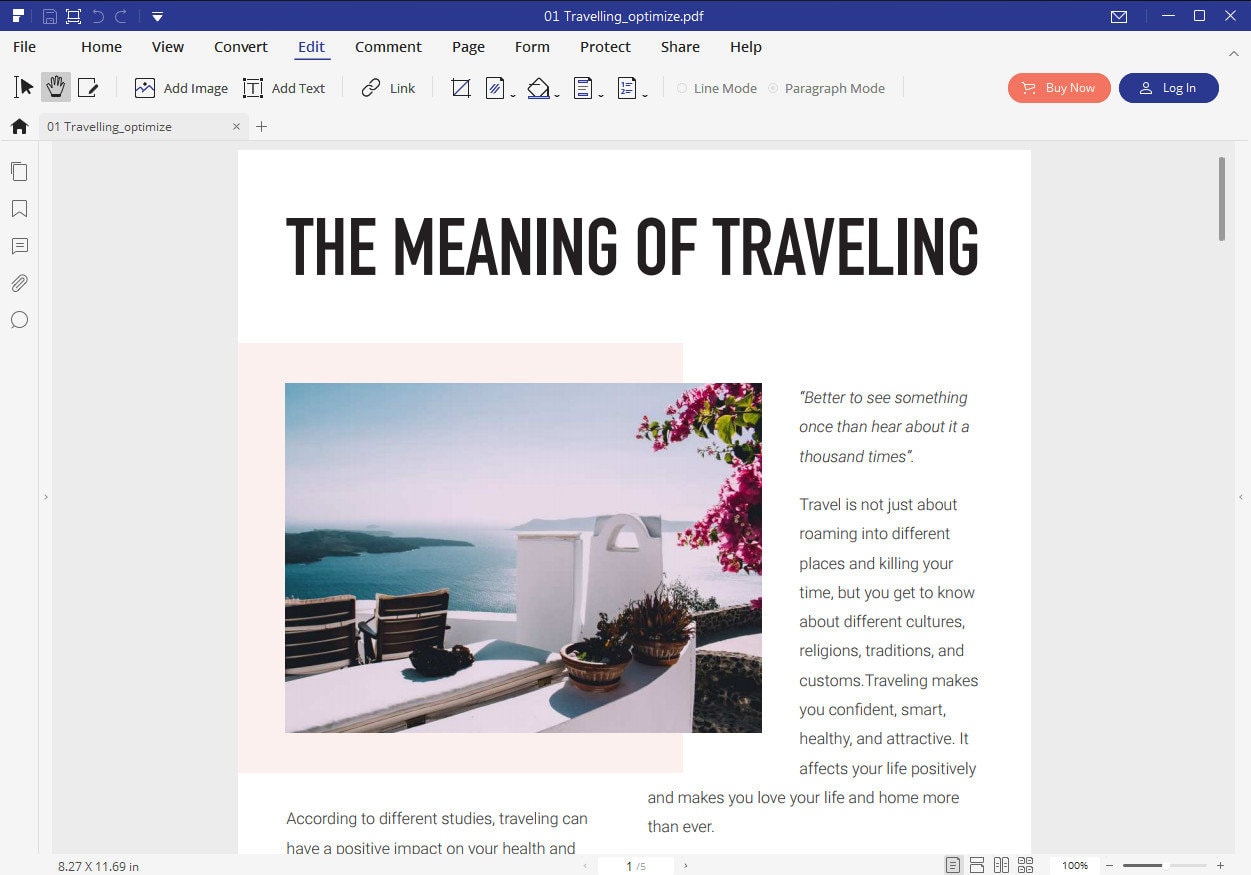 Pros:
User-friendly interface
Modernized business tools and features
Easy for sharing
Best Alternative to Acrobat Pro
Cons
Mac interface is different from Windows interface which may cause difficulty in using while sharing the document between Mac and windows
2. Foxit Reader
Foxit Reader is the most popular PDF reader after Adobe acrobat. It provides unique editing and conversion features which are user friendly as well as interesting to use. It is also one of the best alternative to Adobe Acrobat Pro. It is designed to write and read PDF files. One of the unique features of Foxit reader is that it has a PDF printer which means you can easily create a PDF file for free. Other features of this best PDF reader are:
User friendly interface
You can create and fill PDF forms
Classic toolbar and Manu
The adware is installed by default
Best Alternative of Adobe acrobat PDF reader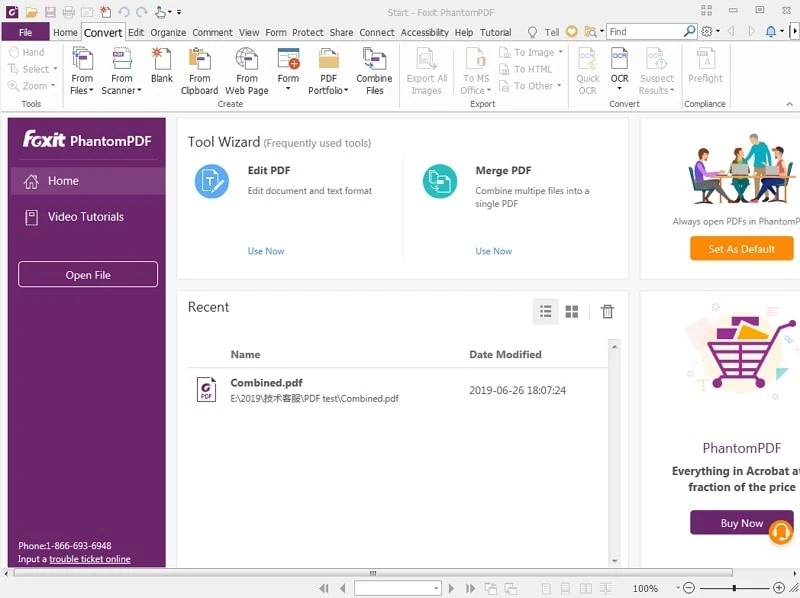 Pros
Same qualities like Adobe acrobat reader
Faster like Adobe reader
Has a PDF printer which allows you to create simple PDFs
User friendly
Cons
Adware is by default, comes with installer
You cannot use the advanced PDF features like 3D models and illustrations etc
Foxit reader is good, but you cannot view the illustrations and 3D objects. For this, you have to use Adobe Acrobat reader.
3. Nitro PDF reader
If you need an alternative of Adobe acrobat Reader, you can also check Nitro PDF reader. Nitro PDF reader is one of the best PDF readers available in the market. It has features which match with Adobe reader therefore people can use it as the alternative of Acrobat Reader. The toolbar with available features is present on the top. It provides different options for writing and editing PDFs. The option of commenting is also available so that the users can add the relevant comments in the file. It easily creates the files without any difficulty. The features of Nitro PDF reader include:
Can be optimized
Create and manipulate PDF files
Good Adobe acrobat Alternative
High quality
Read the 3D objects in the PDF file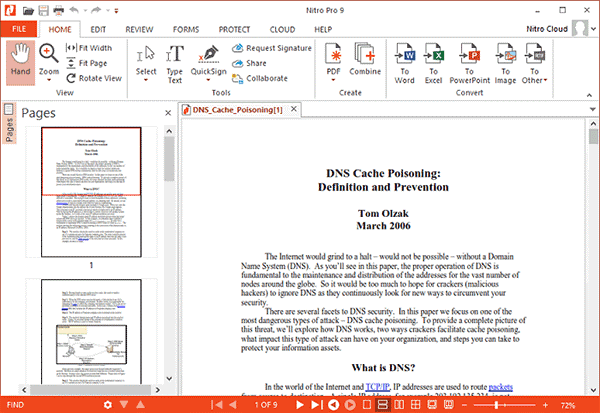 Pros
It has best optimization ability, go with user's requirements
Has advanced features supporting the high class documents
Cons
Problem is, Nitro PDF is not open source software, you have to purchase it
Another issue is, it may slow down or crash if you try to load large PDF files
4. Soda PDF reader
Another best alternative of Adobe Acrobat reader is Soda PDF. This application is developed by LULU software. The reader not only allows to read PDF files but also designed to create, write, edit and annotate PDF files. Some of the best features of Soda PDF reader are:
You can add your E-signature while editing the PDF document
OCR (Optical character Recognition)
Available for both Windows and Mac systems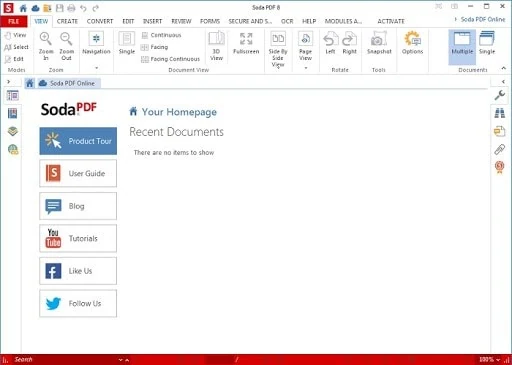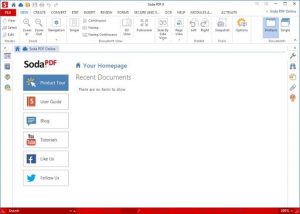 Pros
All the versions of Soda PDF, the system is integrated online and provides flexibility, integration with storage software and options like One drive, Google Drive, DropBox etc.
Professional interface, easy to use with all suite of MS office
The Pro version provides a range of features
Best Alternative to Acrobat Pro
Cons
The desktop version needs to install some third party software and tools
Works very slowly
Conclusion
Check out these four alternatives of Adobe Acrobat Pro if you are getting trouble with the genuine Adobe Acrobat Reader. All of these applications are authentic and user friendly. So you can use them without any confusion.