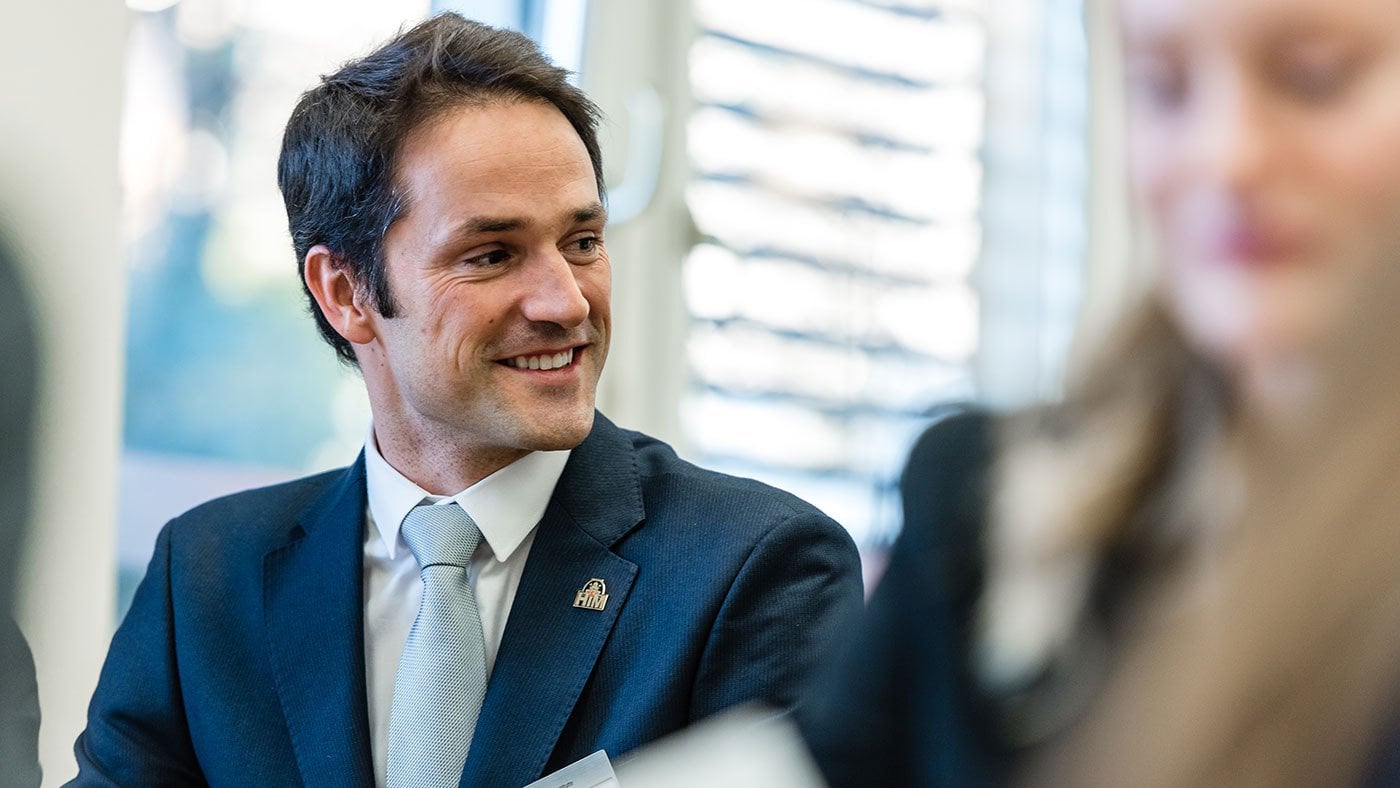 A Master of Business Administration (MBA) is an internationally-recognized degree designed to help students develop the skills required for careers in business and management.
An MBA can also be useful for those pursuing a managerial career in the public sector, government, private industry, and other areas.
The course seeks to provide scientific approaches to management. It covers various areas of business such as accounting, applied statistics, business communication, business ethics, finance, management, supply chain, and operations in a way that is most relevant to management analysis and strategy.
Eligibility Criteria
The admission process into an MBA program varies from one university to another with most universities requiring candidates to give an entrance test. In order to be eligible to do an MBA program, students must have:
completed graduation in any stream, from a recognized university
a minimum aggregate score of 50%
appeared for the Common Admission Test (CAT) held in November each year.
More About CAT
Every university in the country that offers an MBA course requires students to take the CAT exam.
The exam judges the students on a variety of topics such as quantitative ability, reasoning, verbal and non-verbal communication along with data interpretation. The test is conducted in two sessions.
Admission Process After CAT
 The admission process doesn't end here, though, as students are called per their rankings for the process of counselling. After the written exam, they have to pass the personal interview and group discussion rounds. Once a student successfully passes all three rounds, he/she is granted a seat on the MBA program.
Types of MBA programs
MBA graduates are much sought after in the country, with many top-level executive positions in companies being occupied by management executives. Students keen to take on the challenges can choose from different course programs.
Two-year program
The most popular full-time MBA course lasts for two years and is conducted in a classroom. It is divided into four semesters, with the first one consisting of introductory courses to management and business-related subjects. Admission to this course requires taking the entrance test and clearing the personal interview as well as group discussion rounds.
Part-time program
Another popular course is the part-time MBA program which is specially designed for working professionals. Such a program lasts for two years and gives students an option of continuing with their professional life while pursuing classes on weekends and holiday periods.
Executive MBA program
The executive MBA program is aimed at professionals who typically have around five years of work experience and wish to bring about an improvement in their career.
MBA Distance Education program 
The course duration for which is variable depending upon student's performance and can go up to 5 years. Students are provided with study material and assignments, which need to be submitted within the specified period.
Specializations
Management skills are required in all industries, and as such students have the option to specialize in different sectors which will enable them to learn managerial skills pertaining to the field of their choice. Options for specializing in an MBA include
MBA in Marketing: Despite being one of the oldest disciplines of a Master of Business Administration Course, it continues to be one of the most sought-after certifications. Students interested in entrepreneurship, advertisement, sales, marketing, general management, entertainment, media, and nearly every industry can benefit from the technical knowledge imparted in this program.
MBA in Finance: A management degree in finance is all about strategically planning and managing the financial resources of a person, industry or group. The key focus of the specialization lies in managing all aspects of accounting, understanding markets, fund management, and legal regulations related to finance. MBA in Finance is rivals MBA in Marketing in terms of popularity due to the opportunity to draw high salaries in this field.
Human Resource Management: Human Resource Management focuses on managing and developing human skills of an organization. The responsibilities of an HR manager include a focus on training, recruiting, and managing employee particulars such as salary, benefits, etc.
There are many several other specializations in management, from aerospace to the music industry. Top-level executive managers are required in almost all fields these days, and a specialist MBA will help one achieve success in a niche field.
Job Opportunities
MBA graduates typically go on to work at banks, business consultancies or MNCs holding positions such as account manager, brand manager, equity research analyst, management consultant or marketing manager. Such job profiles also attract high salaries which is another reason why the course is highly desirable.
Some of the top recruiters in India who need employees with these skill sets include Accenture, Vodafone, Snapdeal and Samsung, among others. MBA courses also lend the advantage of building strong networks for life and as such MBA graduates hold such many top-level executive positions such as Chief Executive Officer or Director posts at companies.
Future Scope
Besides pursuing a professional career, this course also opens doors to pursue higher degree options. Students can opt for PhD and M. Phil. Since MBA is largely a non-technical course, many professionals who wish to change their career fields opt to take up this course, in the hopes of finding a better job with high pay. Thus, MBA courses also act as the perfect bridge to acquiring a dream that many people are after.
Why Study At BML Munjal University?
Imperial College London mentors the BML Munjal University's Master of Business Administration Courses. It provides life skills and practical knowledge that will shape innovators, thought-leaders, and entrepreneurs who can reinvent the future of business in new ways.
The MBA programs take a holistic view of business education and prepare students for excellent careers in management and business. The extensive curriculum and real-life situation training help MBA graduates to develop communication and problem-solving skills.
Besides offering MBA specializations in fields such as Finance and Accounting, Marketing, HR and Operations and System Management and Business Analytics the course is further enhanced through collaborations with renowned universities and corporates such as Singapore Management University, University of California, Berkeley, Shell, Intel and IBM.
Another unique advantage of studying at BML Munjal University is the Global Leadership Program which gives all MBA students first-hand knowledge of the global marketplace. The course elucidates students on the techniques to thrive in today's global market, and the impact of economic, social, political, and cultural forces that are changing the way business is conducted in different parts of the world. Through a range of mediums from traditional classroom lectures to real-world projects, the MBA course helps prepare students to be the leaders of tomorrow.