Emma Heming may be over two decades younger than husband Bruce Willis, but that doesn't mean the two aren't a great match, as Willis previously gushed that he fell madly in love with Heming on their first date. According to Access Online, Willis recalled that, "We went on one date, on the Friday before Emma was getting ready to move back to New York, and then we fell mad crazy in love. When you think about where are you going to find that big love of your life, you seldom think it's someone you already know. You think it's someone you're yet to meet."
On March 21, 2009, Heming and Willis got married, starting a life and family together. Get to know more about the couple in our 5 Fast Facts below.
1. Heming Is the Step-Mother of Willis' Three Oldest Daughters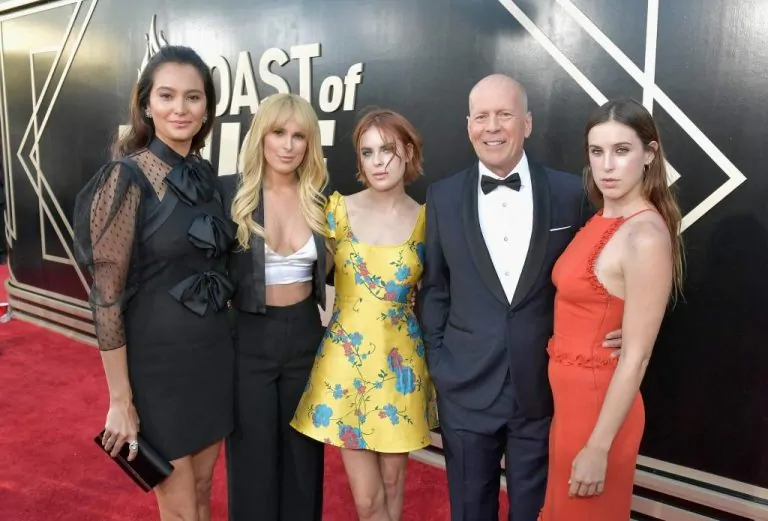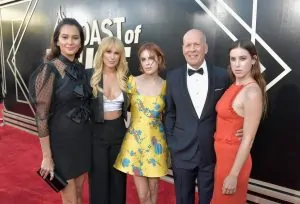 When Heming became a part of Willis' life, she became part of his three daughters' lives. So, when she married Willis, she became a step-mother to Rumer, Scout and Tallulah Willis. With ex-wife Demi Moore, Willis had three girls and Willis went on to say that, with Heming, they have all become like "a tribe," as he explained to W Magazine.
Heming also spoke with W Magazine and revealed that it didn't take long for her to meet Willis' kids. She admitted that, "I met them very early on, and I was definitely nervous because I'd never dated a man who had children and I wanted to be really sensitive to that. But I've been really blessed because from day one it's been comfortable and fun."
While Heming had never dated a man who had kids, she also had never really just dated. According to Access Online, Heming was used to being in relationships. She joked that, "I had never really dated. I've always been a relationship kind of person. But in that phase of my life I was like, you know what, maybe I'll just date, see what it's like. And I lasted one date."
2. The Couple Has Two Children Together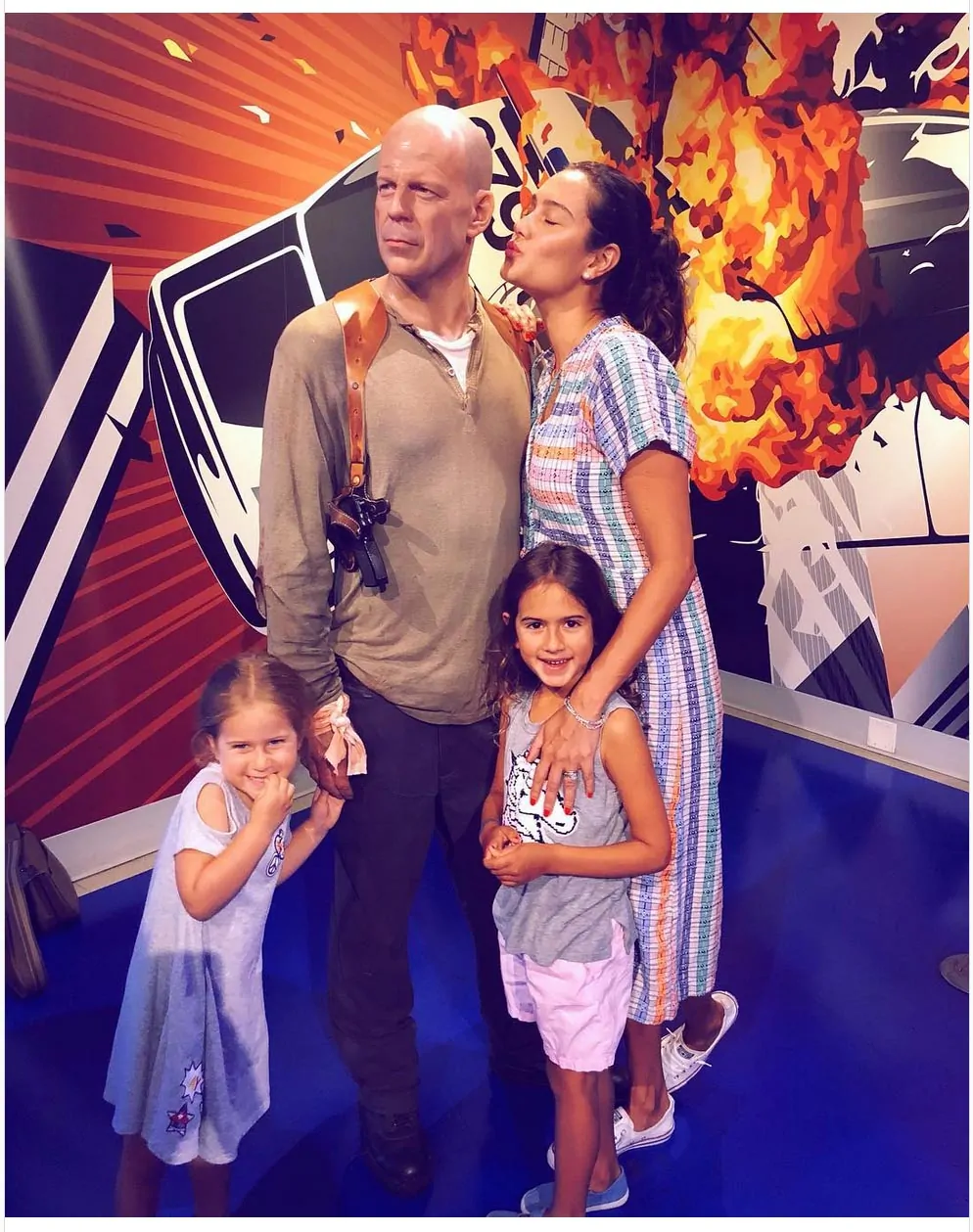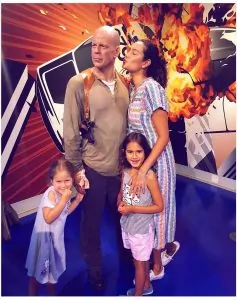 Willis and Heming have two daughters together – Mabel Ray and Evelyn Penn. Mabel was born in April 2012 Evelyn was born in May 2014. Prior to Evelyn being born, the couple decided they didn't want to know the sex of the baby. In an interview, Willis revealed to People that, "[We] didn't know what we were gonna have until the baby came out. In general, I think women should be in charge of everything. Women are just much smarter than men."
When it comes to raising their little ones, Heming told AOL Entertainment that Willis is a great father. She gushed that, "He's totally a hands-on guy! He's a fun dad."
Heming has also said that her little girls have a great bond with their half-sisters. She revealed to AOL, "The younger ones love having older sisters. It's a really a sweet relationship. They FaceTimed Mae the other day for her birthday. We don't get together as much as we'd all like, just because they're on the West Coast and they're on the East Coast, so sometimes our schedules don't match up. But for the most part, we do get to see them often." She then added some compliments about her step-kids, saying, "I feel like they have such confidence. They're very artistic, they're very talented. They're just generally lovely girls, very loving and affectionate, and I love that."
3. Emma Heming Worked as a Successful Model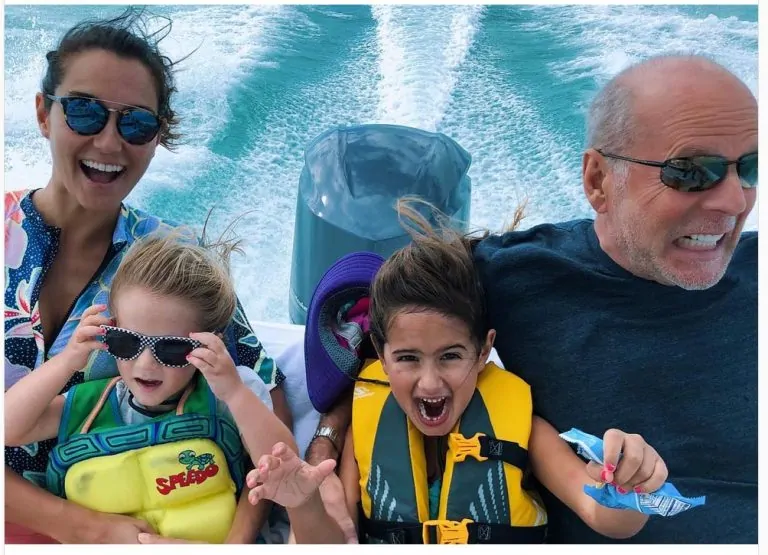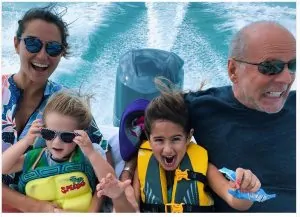 In her career, Heming has worked successfully in modeling, which also opened doors for her in entertainment. At the young age of 16 years old, Heming was discovered on the Big Breakfast "find me a supermodel competition", which she ended up winning. She went on to appear in ads for designers such as Escada, Gap and Redken. She also appeared on the covers of magazines including, but not limited to, French Elle, Glamour, Shape, Town and Country, and W Magazine.
Heming was also a runway model. Some of the designers she has walked for over the years were Herve Leger, John Galliano, Christian Dior, Chanel, Valentino, and Ralph Lauren. She also walked in a Victoria's Secret Fashion Show.
Heming talked about her experiences as a model on her blog, writing, "In the early 90s, my mom entered me into a modeling competition in London called "The British Elle Supermodel", which I won. For the next 15 years I had the privilege of walking the runways in New York, Paris, and Milan … I was also the face of campaigns for Dior cosmetics and commercials for Clairol and Redken. I had the good fortune to work with some of the best and most gifted photographers in the business such as Patrick Demarchelier, Annie Lebowitz, Steven Klein, and Tyen, to name a few."
4. Willis' Ex Demi Moore Attended Their Wedding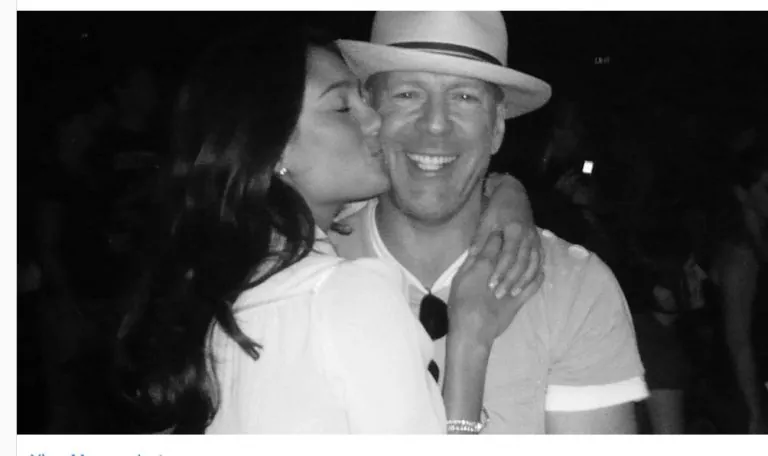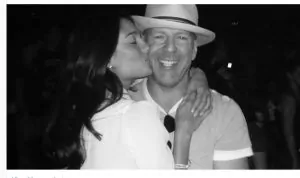 According to Heming's blog, she met husband Willis in 2007 at the gym or their mutual fitness trainer. When they married in 2009, she revealed that they actually tied the knot at a home they have in Turks and Caicos. Their ceremony actually ended up not being legal, so they made it official in a civil ceremony later that week, back in California. The civil ceremony took place at a friend's home, according to E! News.
Willis' ex-wife, Demi Moore, along with her husband at the time, actor Ashton Kutcher, attended the nuptials. Today, Kutcher is married to actress Mila Kunis.
When talking about her relationship with husband Willis to Closer Weekly, Heming said that, "We have a great foundation. He makes me laugh. You've got to keep laughing because if you stop, you're going to have some issues." Willis also chimed in, saying, "It's the most singular relationship I've ever had in my life."
5. Heming Has Appeared In a Couple of Her Husband's Films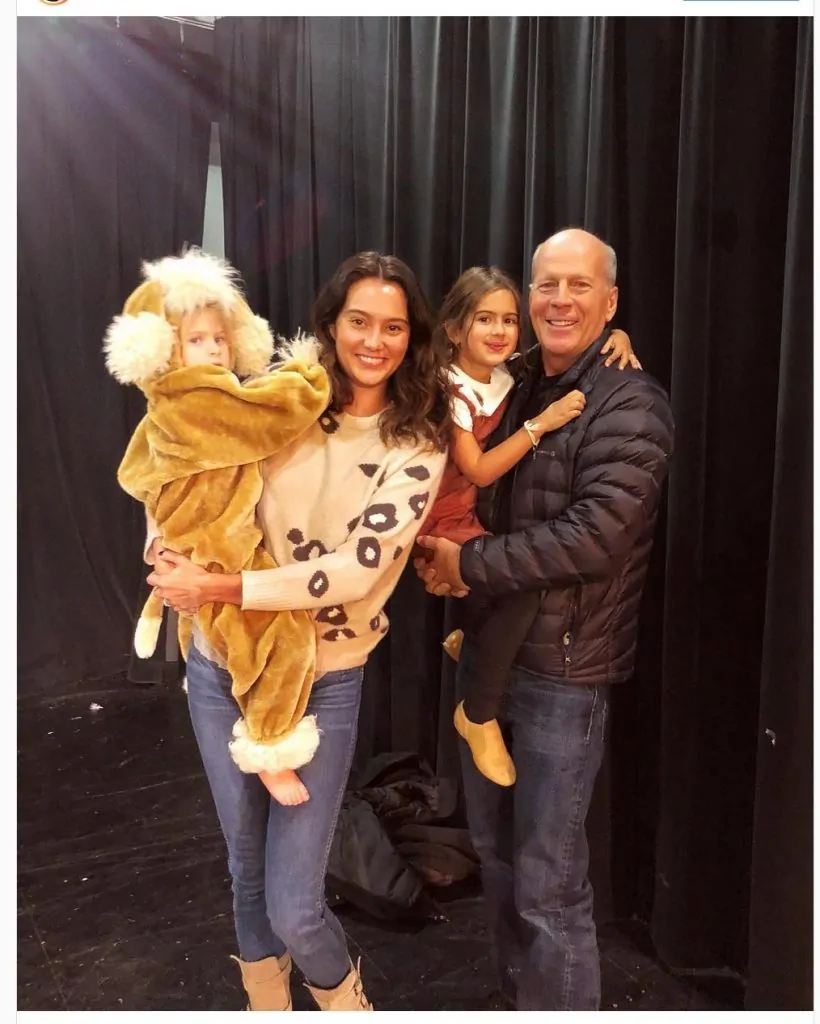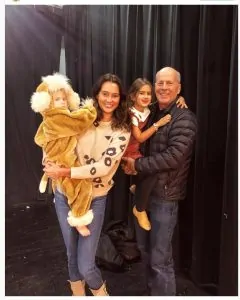 Prior to meeting Willis, Heming appeared in a couple films and she also ended up being in a couple of his films once they met. According to her IMDb page, she appeared in the 2007 movie Perfect Stranger, in the role of "Donna." The thriller starred Halle Berry, Bruce Willis, and Giovanni Ribisi.
Heming also appeared in the 2013 movie Red 2, which starred Willis. It was the sequel to Red, which also starred Willis. Both films were about retired C.I.A. Agent Frank Moses and his unexpected team of skilled operatives. Also appearing in Red 2 were Helen Mirren, John Malkovich, Mary-Louise Parker, Anthony Hopkins and Catherine Zeta-Jones. According to AOL Entertainment, Heming also works with charities. She is an ambassador for Room to Grow, which is a nonprofit benefiting babies born into poverty.
When Heming married Willis, she said that she started to change up her career. In her blog, she revealed that, "I started to transition my modeling career into other business opportunities, which started with the creation of a shoe accessory, a home fragrance line and I also partnered with my husband to create three fragrances–two for men and one for women. His first fragrance, Bruce Willis, was nominated for a Duftstar award in Germany."