Netflix content Varies from Country to Country.
As you might already know, Netflix content varies from country to country. In fact, the number of movies and Tv shows that you can view on Netflix depends on your geographical location. This is the one thing most of the subscribers hate about the streaming service, especially if they live in countries that don't have a good library.
which country has more movies & Tv shows
Among all countries, the US library of Netflix has the best collection of movies and Tv shows and that's why many of the Netflix subscribers would like to be able to access it. But the more important question is: how could they do this?
Well, in this article we are going to answer this question but first let's talk about some of the differences between the American Netflix and the Canadian one.
There is not a big difference between the subscription plans of the American Netflix and Canadian one, but as it comes to the selection of movies and Tv shows, the differences become more.
List of movies you may miss in Canadian Netflix.
Here are some of the most popular movies and Tv shows that are available in the US Netflix but you can't view them in the library of Canada:
Parks and Recreation
Spider-Man: Into the Spider-Verse
Episodes
V for Vendetta
Dexter
Cheers
Frasier
Killing Hasselhoff
Barbie Princess Adventure
Supermarket Sweep
Almost Love
Latte and the Magic Waterstone
Offering to the Storm
Ip Man 4: The Finale
The Long Dumb Road
A Kid from Coney Island
November Criminals
David Forster: Off the Record
Single Wives
Ride Like a Girl
Wachee, the easiest way to access US Netflix from anywhere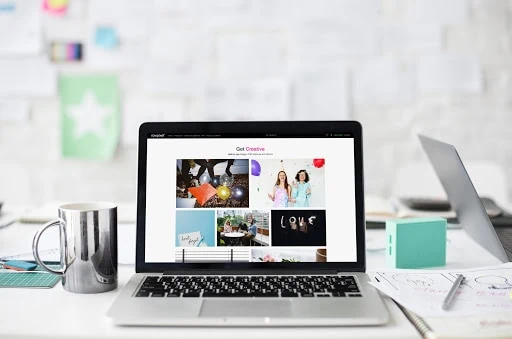 If you are in Canada (or anywhere else) and you want to be able to watch US Netflix, the simple solution of doing that is using a Virtual Private Network or a VPN. But there is somehow one big challenge about that.
There are so many VPNs that claim they can unblock Netflix, but these claims are not always true. Wachee VPN is one of the best VPNs in the market that always works for unblocking Netflix and Hulu.
Why most of the VPNs do not work with Netflix?
Netflix does not own all of its content and it has to buy streaming rights from movie studios and companies. Because of distribution laws, when these companies restrict their content to be viewed in specific locations, Netflix has to oblige.
If you try to watch a movie which is not available in your region's library, Netflix says: "This title is not available to watch in your area."
These restrictions are called Geo-blocking and you can only bypass them by using a VPN or proxy.
But, since 2016 under pressure from copyright holders, Netflix started banning VPNs and proxies. This is the reason why most of the VPNs and proxies fail to unblock Netflix, even if they claim to do so. If you ever have encountered the infamous proxy error which says: You seem to be using an unblocker or proxy, please turn off any of these services and try again, this means you have chosen the wrong VPN.
Why is Wachee the best VPN for unblocking Netflix in Canada
These are some of the reasons that make Wachee such an excellent option:
Ease of Use:
Wachee VPN is really easy to use. After installing it on your device, you just need to select the US server and then hit the connect button. You will be able to stream your desired content in seconds.
Multi Server Locations:
Wachee has thousands of servers all over the world which are the best ones in the business. Wachee's servers enable you to access more that 90% of all Netflix content around the world.
Streaming Specific:
Wachee works exclusively for Netflix and Hulu. It means it has no impact on any other website's traffic. This leads to having a better speed for streaming.
Ultra-secure:
Since Wachee is a streaming VPN, it only tunnels the traffic of Netflix and Hulu and has no access to any other websites you open or your banking information.
 Money-Back Guarantee:
Besides having a free limited service, Wachee also has a 10-days money-back guarantee. You can request a refund within 10 days of your last purchase for any reason and we will return your money.
Conclusion:
Watching US Netflix in Canada is not that hard. You just need the right VPN which is affordable, secure, fast and reliable and that's Wachee.