Skyrim is one of the most desirable, popular and most addictive games of all time. Although there are countless new features and capabilities in the gameplay, there are some limits as well. In order to eliminate them, you will need MODs. They are simple files that have a huge, positive effect on the game. Below are 5 top Skyrim MODs that will significantly improve the gameplay.
Best Skyrim MODs of 2020
1.    Relighting Skyrim
Skyrim has one of the common issues regarding lighting. The game is unable to provide lighting sources that have a sense in the real world. Instead, the light usually comes from unusual objects such as floor or door.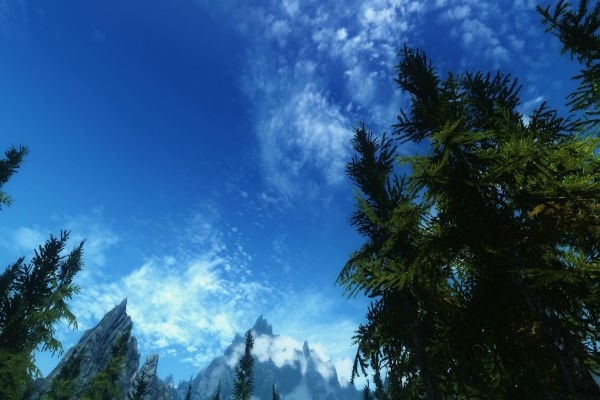 Relighting Skyrim is a MOD that solves that completely. It will allow the game to use lighting sources such as sky and stars rather than objects. It has a huge effect on the game and makes gaming more realistic. The MOD will reprogram the entire base and core of the game meaning it will be used in all scenes and during each mission.
2.     Static Mesh Improvement
Static Mesh Improvement is another MOD that is developed for enhancing the gameplay and making it more realistic. It will change the look of objects, allowing them to be perfectly round and edges have right angles. If you take a closer look at various objects in the game, you will see that all edges are too straight and objects look weird. The MOD we have mentioned eliminates this issue and makes the objects more realistic. It will affect the performance of the game, but not too much.
3.    2K Textures
2K Textures is a MOD that will affect graphics in general. It applies to all the objects and elements in the game, such as sky, water, forests and etc. What it does is making the colors and textures more vivid and more accurate. Although this is 2K MOD, it is used for all resolutions up to 4K. Keep in mind that you will need 4GB of RAM and 1GB of video memory to use the MOD. If your PC is under power, you can use the lite version of the same MOD.
4.    SkyUI
Skyrim is developed for multiple platforms and you can see this if you take a look at the menu of the game. You will see that it is primarily developed for the use of a controller. It is nice if you are using one, but it is problematic if you are using keyboard and mouse.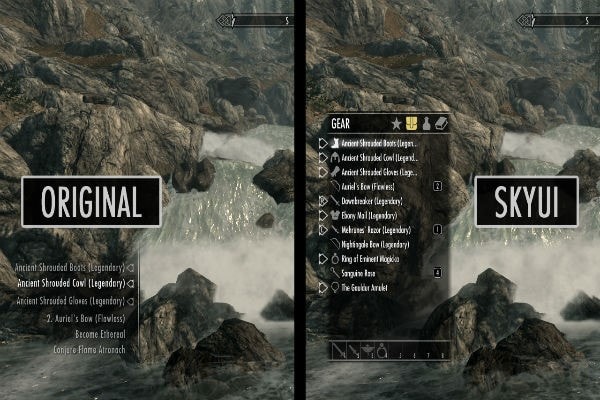 The MOD we have here makes the user interface of the menu more suitable for the mouse and keyboard. The difference is massive and you will probably use the MOD as long as you play the game.
5.    Sounds of Skyrim
Sounds of Skyrim is a MOD used to add new sounds to the gameplay. Now you can listen to birdsongs and wind when there is no sound at all. It makes a massive difference in the overall gaming experience and it is a stunning difference. There will be 450 new sounds added, so you can get a closer idea.
Skyrim is Still Entertaining
These 5 MODs for Skyrim are easy to install and configure but they will have a massive effect on gameplay. Now your version of the game will be more appealing to play, you will have better sound effects and you will enjoy more.