Ludo is a popular game among children and families since it promotes fun and is an excellent way to spend the time. It is a board game in which 2 players to 4 players roll a die, lead a token, and march forward, defeating others along the way. There are four such tokens, and the person who brings all four tokens home is declared the winner.
Traditionally, you had to handle a Ludo board, dice, and tokens, but in this day and age, when mobile phones are removing the weight off your shoulders, you may play this game on your smartphone, whether Android or iPhone. We have compiled a list of the best Ludo game apps for Android and iOS that will immerse you in the same good times, but this time you will be able to do it more easily, at any time and from any location.
Ludo is one of those having fun games that not only takes the mind off any tension, but also improves problem-solving skills and competitiveness. Furthermore, it is regarded as a favorite by people of all ages, engaging kids with major brain activity while providing adults with another reason to chuckle.
10 Best Ludo Game Apps For Android and iOS in 2023
Here are the best Ludo games available now that you may download it on your Android and iPhone devices.
1. Ludo King™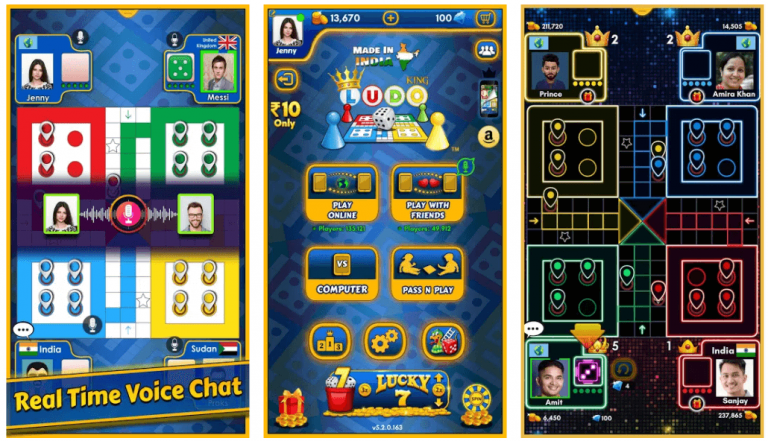 When it comes to the best Ludo game apps for Android and iOS devices, Ludo King has been an increasingly popular option. You can play the classic board game Ludo on your smartphone. The automated operation does not allow you to cheat your way to victory. It's a comfort to know that you can quickly restart this game and pick up where you left off after getting a call in the middle of it.
This multiplayer game supports 2 to 6 players and may be played offline with your family and friends when you are together. Even if the players are not there, this game enables you to challenge your friends and even Facebook buddies and play in a private area. The finest element is the extra bonus of Snake and Ladders, which has seven permutations on the gameboard. This one must be investigated.
2. Ludo Game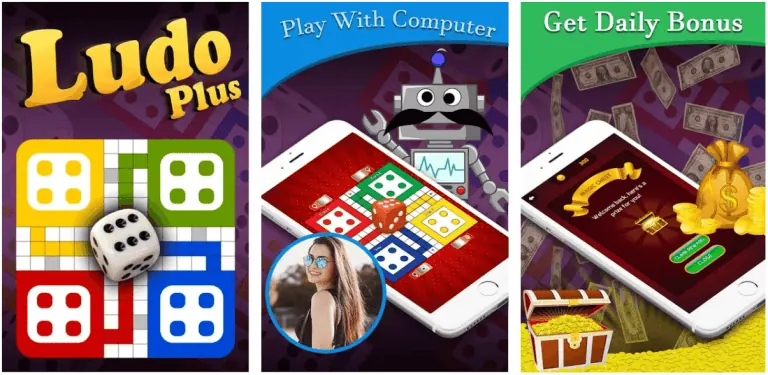 Ludo Game lets you experience the classic joy of playing a board game on your Android mobile. It is similar to classic Ludo play and may be played by 2 to 4 players. This game has both online and offline modes. So, even if your friends or family are not around, you may rely on this gaming app. You may play this game comfortably, the way you want, whether you are playing as a local multiplayer game or you have to play as an online multiplayer game due to the scenario.
3. Ludo Club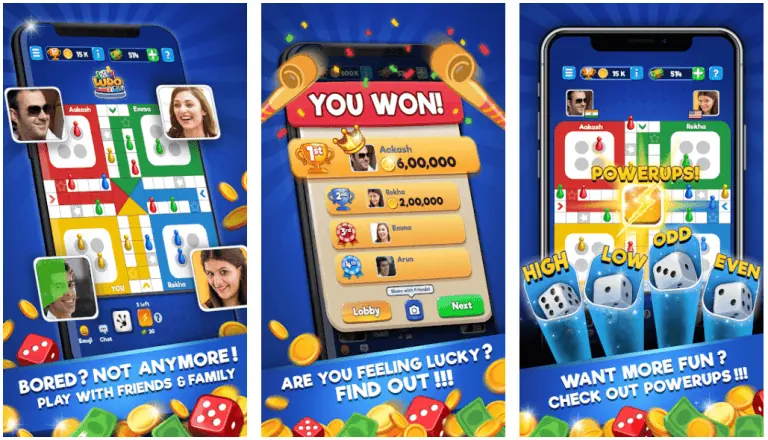 Ludo Club allows you to play Ludo against computer opponents when your pals are unavailable. The good thing about utilizing this one of the best Ludo game apps is that you don't need an active internet connection to play it. You may play the game online with your pals if you desire. If you're searching for a Ludo game that will bring back memories of playing the board game with your buddies, this one is worth a look.
4. Ludo 2020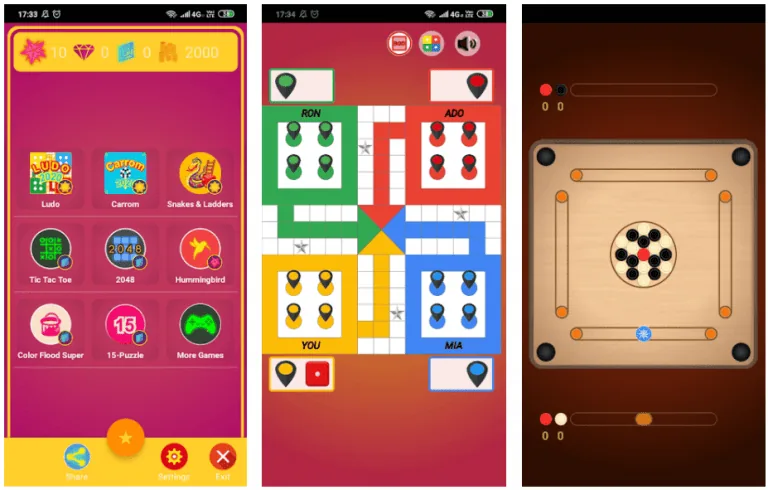 Another of the best Ludo game apps for Android and iOS, Ludo 2020 provides pleasure and excitement by putting three difficult levels in action while you compete against computer players. If you like, you may always play this game with your friends and family.
Furthermore, this board game applications allows you to enjoy other classic board games such as Snake and Ladders and Tic Tac Toe. Why would you refuse that? So, whether you're using a tablet or a smartphone, you can play Ludo 2020 in high quality and have the time of your life. Also Read How To Make Sticks In Minecraft
5. Ludo Master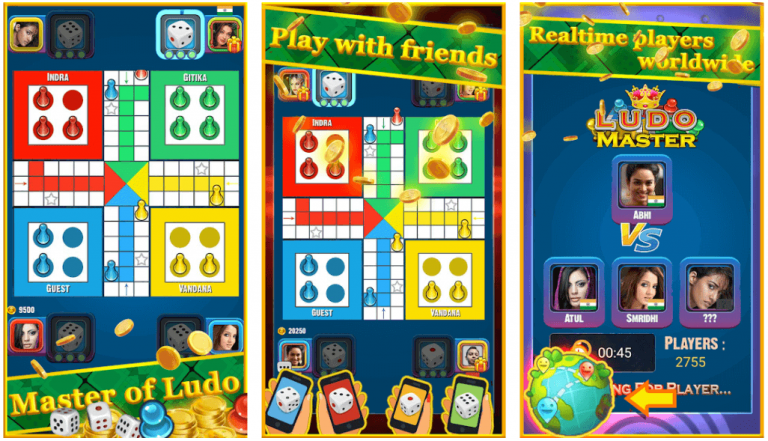 Ludo Master, a newcomer to the field of Ludo gaming applications, offers both online multiplayer and local multiplayer modes. You may play this game with your pals utilizing the private multiplayer mode. It features a good UI with a level-up mechanism where the difficulties grow as you progress through the stages.
The most intriguing aspect of this game is that there is a daily fortunate wheel that you may spin to gain coins and advance in the game. You may invite others from all around the globe to play this game with you. This Ludo game application is simple to use, and if you're seeking for pure amusement, give it a go.
6. Ludo All Star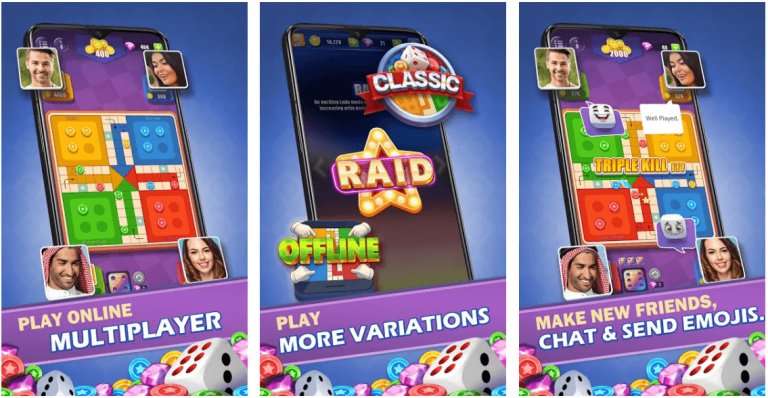 For all the right reasons, Ludo All Star is one of the most popular board game applications. It delivers a plate of different variants and characteristics. In this game app, you can talk with your friends and share emoticons while playing in online mode, and you may also choose to play in offline mode.
Ludo All Star has a fortunate wheel that you may spin to win awards and coins to help you level up. In this Ludo game app, you'll discover the Raid Mode, where you may challenge people from all over the world and make your gaming more competitive. Also Read The Ultimate Guide to PlayStation 6
Ludo All Star has both regular and Arabic themes, as well as amazing boosters that quadruple your strength. It is fair to assume that there is no harm in giving this feature-rich Ludo game application a try.
7. Ludo Classic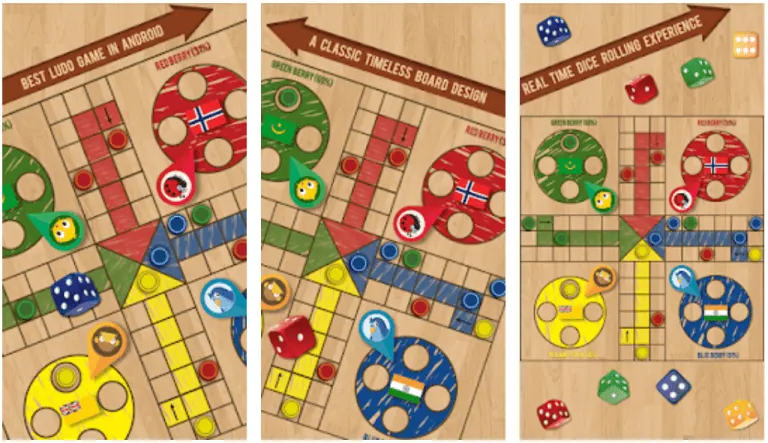 One of the best Ludo game apps for Android and iOS is Ludo Classic. This game has a powerful AI that controls a degree of unpredictability of dice results. The computerized motions of a token cannot be tricked in any way. You are permitted to play this game both online and offline.
In its online form, you may invite your friends to a private game room to play, and in its offline version, you can play the game with your friends or family while they are present. This game was previously released for Android before being made accessible for iOS, thus there may be some differences between the two.
8. Ludo 3D Multiplayer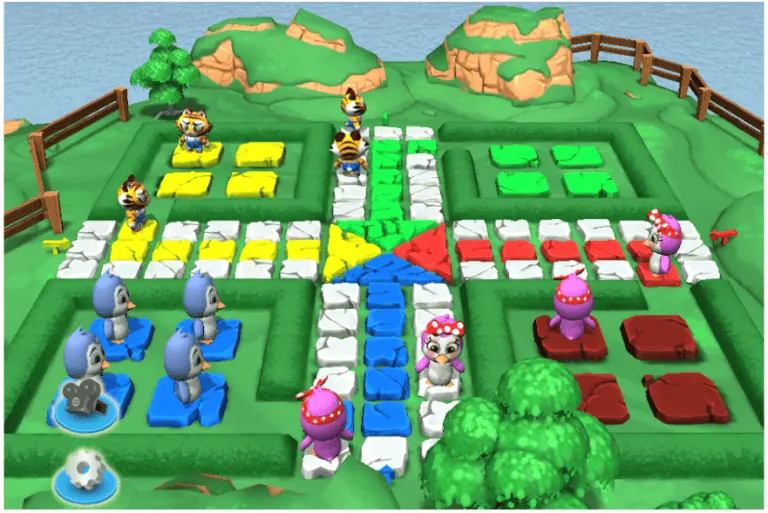 Ludo 3D Multiplayer is yet another excellent Ludo game application that will keep you entertained with gorgeous 3D visuals. This multiplayer game app, like any other Ludo game app, supports up to four players. Another fantastic feature is that you may play against machine opponents as well as human people in this game.
This gaming application lets you choose between machine and human players. There are both online and offline modes that you may utilize at your leisure. If you like playing Ludo with 3D visuals, you may want to have a look at this one.
9. Ludo Party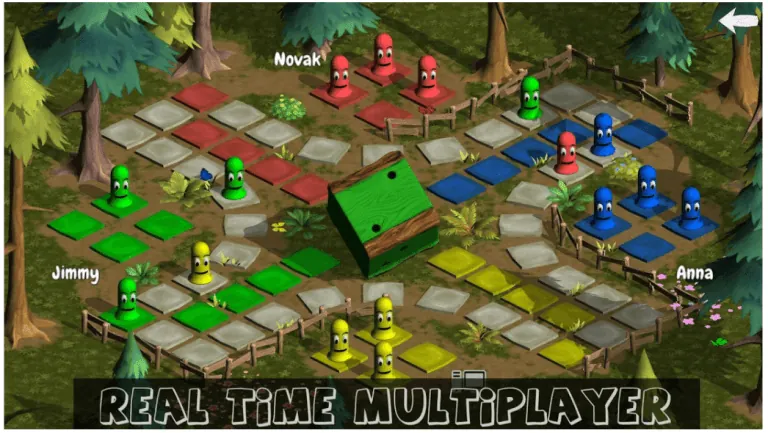 The best Ludo gaming apps continue with Ludo Party. The app allows you to play a popular and enjoyable Ludo game on your iPhone. Ludo Party adds amazing 3D visuals to this game's playfulness, making it much more entertaining. It enables you to play against 1 to 3 computer opponents and allows you to play with 2-4 other people.
You may play this game with your family and friends without needing to switch to online mode if they are nearby. You may also use the online mode. This game has a user-friendly UI and six maps to choose from.
10. Ludo Championship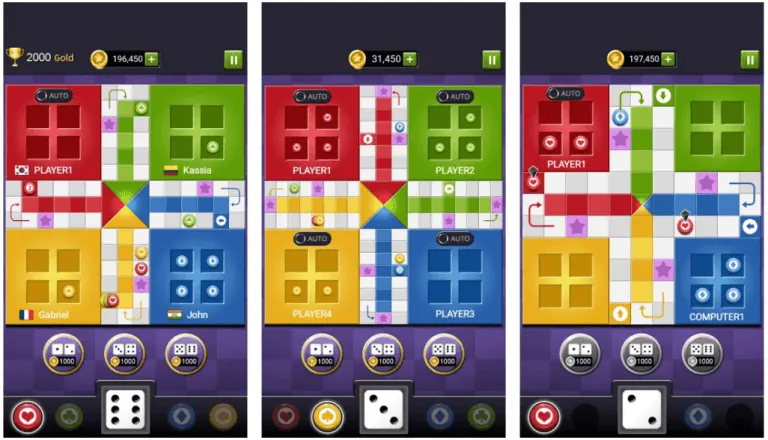 Ludo Championship is another of the best Ludo game apps for Android and iOS smartphones and tablets. This is a good option for you to experience traditional Ludo fun with your friends and family. This board game software allows you to play with up to four people and offers three distinct kinds of boards to choose from.
Ludo Championship has an awesome combat mode feature where you may win gold coins. Another advantage of utilizing this Ludo game app is that you do not need an active internet connection to play the game. Furthermore, this game supports several languages.