The remote play possibility is a great feature that allows playing favorite hits wherever you want. Playstation 4 has this function that allows you to control your console from a computer, phone, or tablet. You need to be online, have a DualShock, and your PS4 is right in your hands!  At the same time, this feature is not promoted very much. Instead, Playstation emphasizes monthly Playstation Plus subscription or different collections like Medieval RPG Games ps4. If you want to know more, this article will tell you about Remote play, why you should try it, and how to do so.
The Remote play technology creates a link between your console and any other device. The console sends you the video signal and receives the input from your device. Therefore, if you want to play any game in that mode, you need to have a fast internet connection. Besides, you need to give input with your DualShock 4. It is easy to connect the gamepad to Pc through a USB port. However, for a tablet or a phone, you need a special gamepad holder. Such a device allows direct input from the gamepad to the smartphone or the tablet. You may combine the comfort and feedback of a full-fledged gaming device and mobile platform portability. Any genres and types of games are available for such type of input, from best single player RPGs to slashers and sports simulators. When all preparations are ready, you need to set the right configurations on your console and install a remote play app.
Playstation 4 Configuration
Choose the Settings, Remote play settings. Choose "Allow remote play." If you want the remote play to be available from the sleeping mode, in the tab "Functions" available in the sleeping mode, choose "Remote play." Your console needs to be turned on if you plan to use the remote play function during the day. Remote play available in the sleeping mode will save energy and won't make the console an inconvenience during the day.
It is important to note that not all Playstation 4 games support the Remote mode. Games that require the optical disk to launch cannot be played in Remote play. Games with additional controllers such as Playstation VR or Playstation Camera are not available also. Therefore, you need to choose games that are bought in the Playstation store and need only a Dualshock as a controller. After the hardware preparations are done, you need to install a special app on your other device.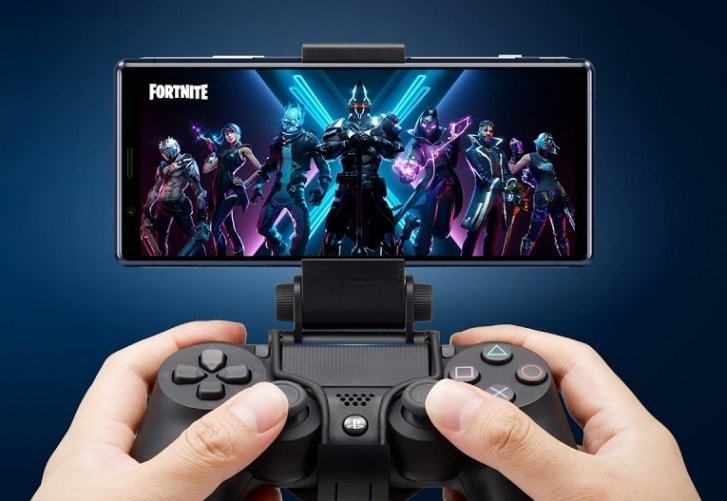 Remote Play Application
There's nothing new about the installation of the Remote Play application. If you use a smartphone or a tablet, go for AppStore or Google Play services and search for the Playstation Remote Play application. It is free and doesn't take much system space.
If you are installing the application for a Pc, you need to download a dedicated application on the official Playstation website.
Playstation Now
There's another way to play the Playstation library on your Pc. Besides the Remote Play function, Sony provides the subscription service "Playstation Now."  The service was introduced in 2014 and receives support constantly. Playstation Now allows you to play the Playstation Library without having an actual Playstation. You just need a PSN account, a compatible gamepad (DualShock 4), and a subscription to the service. The core principle is similar to Remote Play: your device receives the image of the game while the actual game is processed on a Sony server. You make input with the gamepad, and it goes directly to the server with the game.
Playstation Now works for the people who want to play a few exclusive games but don't want to pay for the console. There are a few bright hits that deserve one's attention. Games like Bloodborne or the Last of Us dilogy are the worthy choice for playing via Playstation Now.
What Should You Play With Remote Play?
Remote Play is a great function. But once you've installed it, what's next? There are a bunch of games that need to be finished. Why not play them on a big Tv screen?
The Remote Play comes in handy if you have a busy space and can't operate the console at the moment. Freeing the Tv and continuing a session on a Pc could be a lifesaver. Another useful application of Remote Play is staying in online games as long as possible. If you are a passionate online gamer and want to clear all your daily activities, then Remote Play will help you to do so. You may collect all necessary resources or give tasks to your units through Remote Play, and when you are home, you are ready to play a real game.
Finally, Remote Play works well for short sessions in casual arcades. Games like Crash Bandicoot or Ratchet and Clank perfectly fit for short, 10-15 minutes sessions per level. When you have a chance, you may entertain yourself with a full-fledged gaming experience due to the Remote Play function.
Final Words
The Remote Play function and Playstation Now service are great ways to experience modern console gaming. They lift the limitations of a stationary device and allow playing your favorite games in the most comfortable way anywhere. The Playstation 4 library is not only a collection of renowned blockbusters. It is a new type of gaming that combines possibilities. Games become a bigger priority than hardware for them. Playstation Now allows playing the best games even without the actual console. There's a true next generation of gaming.
Any genre and any hit at the tip of your fingers. Remote Play does not require much of a hassle and is pretty simple to install and configure. At the same time, the benefits are numerous. You may show your favorite games to anyone and share them in a comfortable way. You don't have to leave your favorite stories at bay if you have to go somewhere.