If you're new to Battlebit, mastering the game mechanics is essential for success on the battlefield. This article will provide you with essential tips to help you navigate through the intense battles and come out on top.
By understanding the game mechanics, you'll be able to make strategic decisions that will give you an edge over your opponents. Aiming and accuracy are crucial skills to develop, and with the right Battlebit cheats, you can ensure precision in every shot.
Improving your movement and agility will allow you to dodge enemy fire and maneuver around the map efficiently. Choosing the right weapons for your playstyle is also key in maximizing your effectiveness in combat.
Finally, we'll discuss strategies that will help you dominate the battlefield and emerge as a true champion in Battlebit. Get ready to level up your skills and become a force to be reckoned with!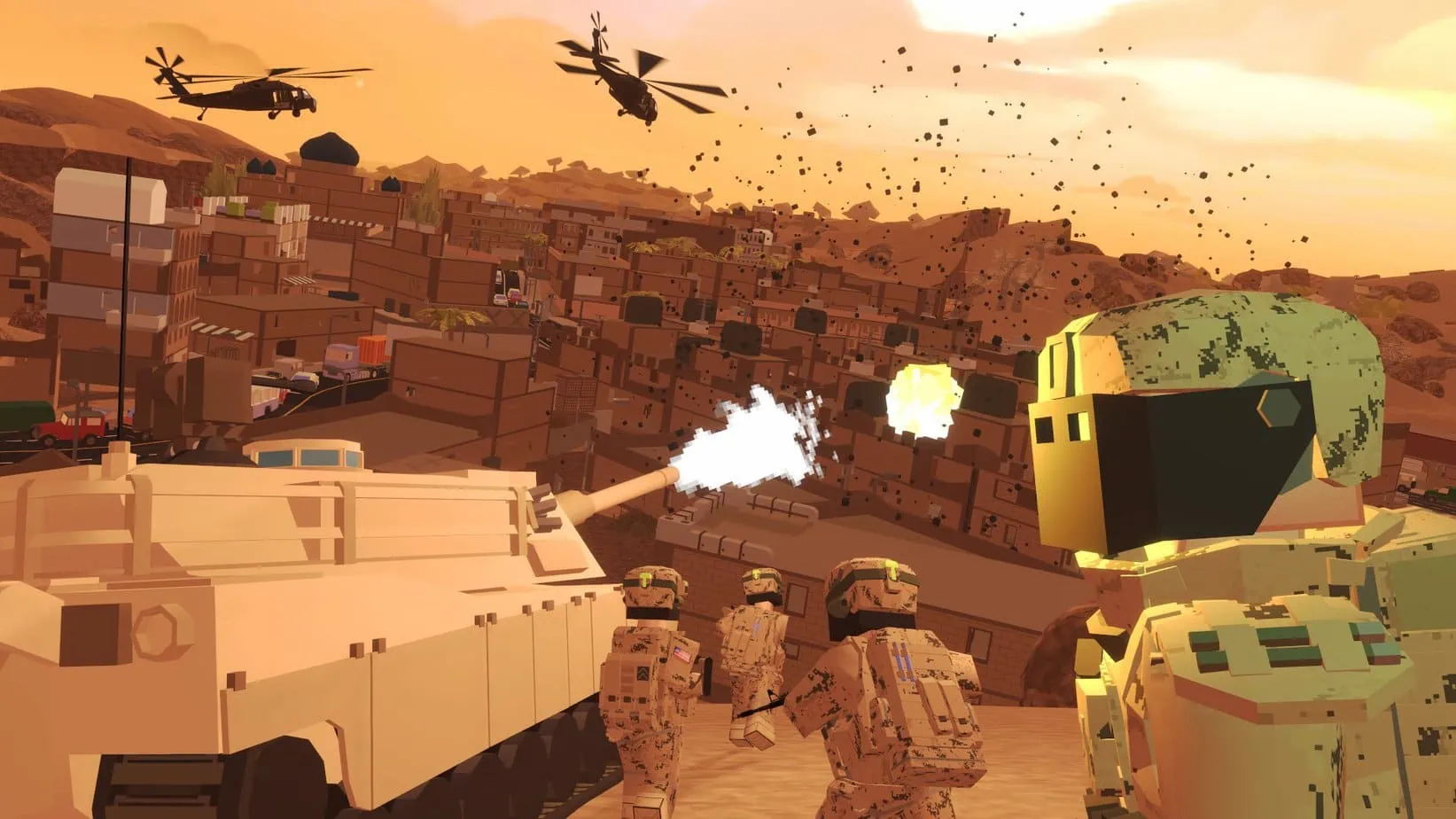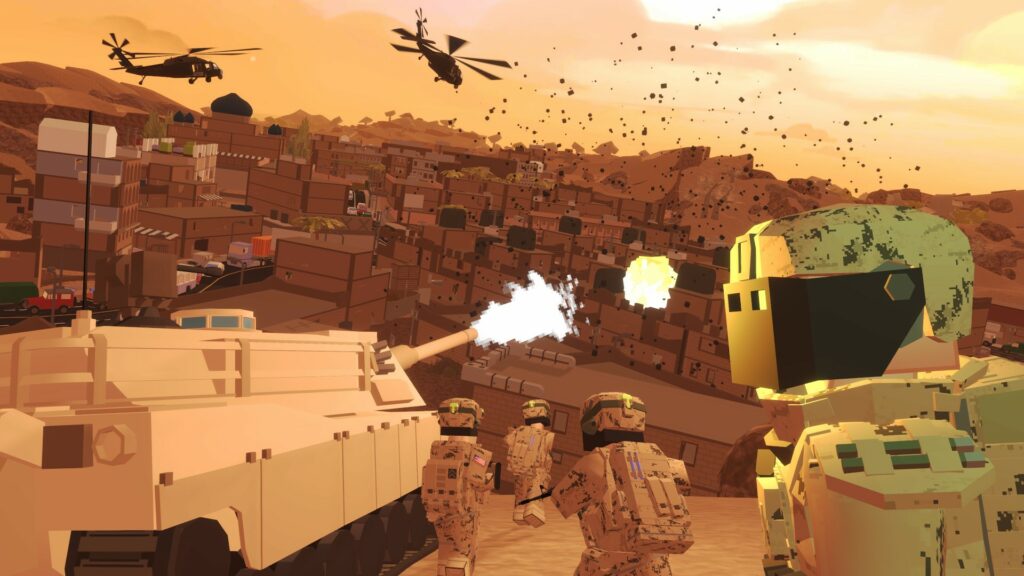 Understanding the Game Mechanics
Are you ready to dive into the exciting world of BattleBit and master its game mechanics? Understanding the game mechanics is crucial to your success in BattleBit.
To start, let's talk about movement. Use the WASD keys to navigate your character around the battlefield. Remember to use cover wisely and always be aware of your surroundings.
Next, let's discuss combat mechanics. Your primary weapon is bound to the left mouse button, so make sure you have a good aim! Take advantage of headshots for maximum damage. Additionally, don't forget about grenades – they can turn the tide of battle in your favor.
Now let's talk about health management. Keep an eye on your health bar at all times and find health packs or medkits when needed. Don't be afraid to retreat and heal up if necessary; staying alive is essential for victory.
Lastly, understanding teamwork is vital in BattleBit. Communicate with your teammates using voice chat or text messages to coordinate strategies and achieve objectives together.
By mastering these game mechanics, you'll become a formidable player in BattleBit. Good luck out there!
Mastering Aiming and Accuracy
Developing pinpoint precision and unwavering focus allows you, as a Battlebit player, to unleash a storm of devastating shots. Mastering aiming and accuracy is crucial in dominating your opponents and becoming a formidable force on the battlefield.
Here are four essential tips to help you improve your aiming skills:
Adjust your sensitivity: Experiment with different sensitivity settings until you find the one that feels comfortable for you. A higher sensitivity allows for quicker movements, but it may be harder to maintain accuracy. Find the right balance that suits your playstyle.
Practice tracking moving targets: Train yourself to follow enemies smoothly with your crosshair. Anticipate their movements and adjust accordingly, leading to precise shots even when they're on the move.
Utilize burst fire: Instead of spraying bullets continuously, try firing in short bursts to maintain accuracy. This technique helps control recoil and increases your chances of hitting the target.
Take advantage of aim-down-sight (ADS) mode: When engaging enemies at medium or long range, use ADS mode for increased accuracy and stability. It reduces weapon sway and zooms in slightly, making it easier to land precise shots.
By implementing these tips into your gameplay strategy, you'll quickly become a sharpshooter capable of delivering devastating blows to your opponents in Battlebit. Keep practicing and honing your skills to achieve mastery over aiming and accuracy!
Improving Movement and Agility
To become a nimble and agile player in Battlebit, it's crucial to work on improving your movement skills. Moving swiftly and efficiently can give you a significant advantage over your opponents, allowing you to dodge incoming fire and position yourself for strategic attacks.
One of the first things you should focus on is learning how to strafe effectively. Strafing involves moving sideways while keeping your crosshair trained on the target. This technique can make it harder for enemies to hit you while still allowing you to maintain accuracy.
Additionally, mastering quick turns is essential for maintaining agility in fast-paced battles. Being able to swiftly change direction while keeping control of your aim can make it difficult for enemies to track your movements, giving you an edge in close-quarters combat.
Another aspect of movement that shouldn't be overlooked is crouching and jumping. Crouching can make you a smaller target, while jumping can help you navigate obstacles or surprise opponents with aerial attacks.
Lastly, always be mindful of your surroundings and use cover effectively. Utilizing walls, objects, or natural terrain as cover can provide protection from enemy fire and allow for more strategic movements.
By practicing these movement techniques regularly, you'll soon become a formidable force on the battlefield in Battlebit. Stay nimble, stay agile!
Choosing the Right Weapons
Equip yourself with the perfect arsenal of weapons that'll strike fear into your opponents and ensure your dominance on the battlefield. Choosing the right weapons in Battlebit is crucial for success.
Each weapon has its own strengths and weaknesses, so it's important to consider your playstyle and objectives before making a decision.
First, assess your preferred distance and engagement style. Are you more comfortable taking down enemies from afar or getting up close and personal? For long-range engagements, sniper rifles or assault rifles with high accuracy are ideal. Shotguns or submachine guns work best for close-quarters combat.
Next, think about the type of damage you want to inflict. Do you prefer rapid-fire weaponry that deals moderate damage over time or heavy-hitting weapons that pack a punch but have slower firing rates? It's also worth considering whether you want a weapon with explosive capabilities for area-of-effect damage.
Furthermore, take into account the weapon's attachments and upgrades available. Some weapons can be customized with scopes, extended magazines, silencers, or grips to enhance their performance and suit your needs better.
Remember to always experiment with different combinations of weapons until you find what works best for you. Adaptability is key in Battlebit; be prepared to switch between various loadouts depending on the situation at hand.
By selecting the appropriate weapons tailored to your playstyle and objectives, victory will be within reach!
Strategies for Dominating the Battlefield
Conquer the battlefield with these tried and tested strategies that will ensure your dominance in Battlebit. Follow these three essential tactics to outsmart and overpower your opponents:
Utilize Map Knowledge: Familiarize yourself with the terrain and key locations on the map. Take note of advantageous positions, chokepoints, and hiding spots. Plan your movements accordingly to gain a strategic edge over your enemies.
Team Coordination: Communication is crucial for victory. Coordinate with your teammates, designate roles, and establish a clear strategy before engaging in battle. Effective teamwork can lead to well-executed flanks, coordinated attacks, and quick assistance when needed.
Adaptability: Be flexible in your approach to different situations on the battlefield. Adjust your strategy based on enemy movements and changing circumstances. Switch weapons or adjust tactics if necessary to exploit weaknesses in the opposing team's defense or take advantage of their mistakes.
By incorporating these strategies into your gameplay, you'll increase your chances of dominating every battle in Battlebit. Remember, success lies not just in individual skill but also in smart decision-making, teamwork, adaptability, and leveraging map knowledge to gain an upper hand against any opponent you encounter on the field of battle.