When you purchase THC-O capsules, you will be forgiven for thinking they have an extremely long shelf life. After all, this product consists of powder or liquid encased in a protective shell. As such, you might assume it will last significantly longer than other consumption methods.
In one way, you're correct in making this assumption. The shelf life of THC-O capsules is among the longest of any product at up to two years. In contrast, distillate's shelf life is about six months. For the record, a THC-O syringe could have a shelf life of nearly a decade!
However, this doesn't mean that the THC-O will have the same effect 18 months after you first bought it. This article outlines whether THC-O capsules lose potency and what you can do to slow down the process.
How Long Can I Expect My THC-O Capsules to Remain Potent?
This is a challenging question because THC-O is a new product. Indeed, there are no studies on its shelf life. Therefore, we are engaging in some guesswork when we say that capsules last for up to 24 months. This estimate is based on the known shelf life of other cannabinoid extracts such as CBD and delta-9 THC. Certainly, THC-O has enough of a chemical similarity to these compounds to make an educated guess.
Why Does THC-O Lose Its Potency?
Regardless of the form, a cannabinoid will be exposed to light, heat, air, moisture, and various other environmental factors. We know that these compounds are vulnerable to such exposure, which ultimately causes them to degrade.
The University of Mississippi researched how quickly marijuana loses its potency. Granted, the study related to cannabis plant material, but it does give us an approximation of how fast THC can degrade under different conditions.
The plant material was stored at room temperature for four years. After the first year, the marijuana lost almost 17% of its potency. By year four, it had lost over 40%.
How Can I Retain the Potency of My THC-O Capsules?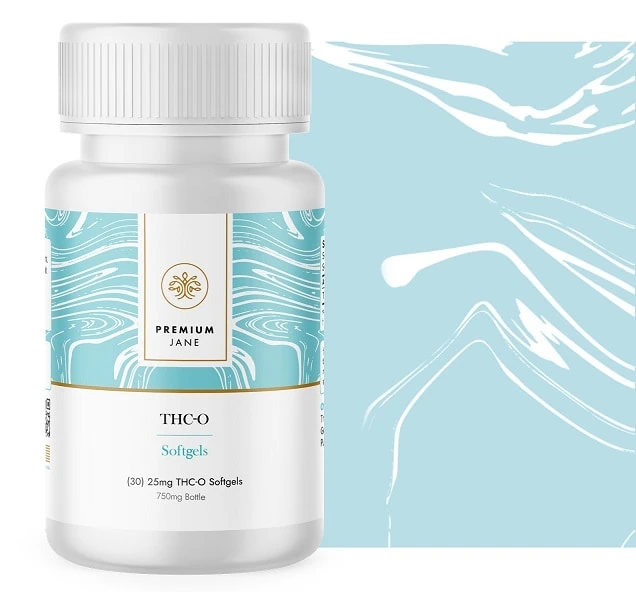 Storage is the key! When we say that your THC-O capsules may have a shelf life of up to two years, we're referring to proper storage. Your chosen storage method will greatly impact how long your product will retain its potency.
First and foremost, keep your THC-O capsules away from light, heat, and humidity. This trio of factors can cause cannabinoids to degrade at a much faster rate than what the University of Mississippi research team found.
It is best to keep the capsules stored in their original container since it is presumably airtight when closed correctly. Next, keep the bottle in a closet, drawer, or cabinet to ensure it remains away from direct light. Avoid storing your THC-O capsules in rooms prone to heat and humidity fluctuations, such as your kitchen or bathroom. Also, never store your product in a car, as temperature changes alone can damage the cannabinoids.
If you decide to take the capsules out of their container, place them in airtight storage. If you leave them lying around or fail to close the container properly, oxygen exposure will reduce potency.
THC-O Capsules Can Lose Potency, So Store Them Correctly!
It is true that THC-O capsules have a longer shelf life than most other methods of consuming the cannabinoid. They are extremely convenient since you know how much of the compound you're consuming each time. You can take one at any time of the day and swallow it with water. When buying THC-O capsules, look for softgels, as they are easier to swallow.
Some people will point out that the high potency of THC-O means it isn't a disaster if your product weakens over time. After all, the cannabinoid is about three times stronger than delta-9 THC!
Nonetheless, it makes no sense to spend your money on an exciting new product and not get the full effects. With proper storage, your THC-O capsules could retain a high percentage of their potency for up to two years. Keep them in their original container and store in a cool, dry place. Of course, with 30 capsules per container, this product is unlikely to last you two years in any case!