The world today is recovering from the impact of Covid-19, and we all know the consequences of such a lethal disease. However, in this new world of work, the is of doing business has completely changed.
Today businesses need to be equipped for what's next and need technologies to be embraced at all levels. Every organization is working at a litany of technologies out there today, and the healthcare sector is not away from it.
Consequently, Power BI in healthcare turns the tides in the way of structural transformation. Power BI empower the healthcare industry that become steppingstone for healthcare sector to embark on cloud with confidence.
What are the Advantages of Power BI in healthcare Industries?
Power BI solutions bring innovation to the healthcare industry by delivering actionable insights that improve clinical decision-making and care experience.
Furthermore, Power BI healthcare data analytics have reshaped the health industry's future, brought more productivity and collaboration, and ensured a seamless customer service journey.
Power BI in healthcare industry have abundant advantages –
Actionable Data –      Data is at the core of effective decision-making; providing the correct information in the best format enables businesses to evaluate and monitor their progress. Consequently, embedding Power BI across healthcare system aid organization in fetching correct information in the right format that assists the enterprise in identifying emerging issues faster, make decision making easier, and moving business leaner.
Boost Collaboration – Embedding solution of Power BI across the healthcare organization enhances employee collaboration. Employees can seamlessly share, publish, and view data, reports, and records with an intuitive Power BI healthcare dashboard. Furthermore, with the aid of the healthcare dashboard, enterprises get a complete overview of all divisions, which makes decision-making easy and increase collaboration among 'C' level managers.
Enhance Productivity – Power BI healthcare dashboard aid organization with insightful data of patient visit summary, hospitality stats, information of departments, summary over revenue, bed classification and designation, and financial capabilities of organization within one agile platform. Such insightful dashboards assist the organization in making the decision quickly and enhance productivity. 
Increase Customer Experience – Embedding the power of Power BI across healthcare organizations can improve customer experience. Power BI analytics deliver constant insights about patient visits, wait times, length of stay, satisfaction rates, patients' ratings of comfort during their stay, and lab results. Such insights help organizations to identify strengths and weaknesses related to customers' experience and help the organization to deliver the experience that customers deserve.
Store Data – Data is most strategic asset of every organization and every business need ubiquitous and decentralized power to store their data securely. With embed of power BI across organization healthcare organization can store, manage, and organize their crucial data on cloud securely. The data in cloud will protected and driven back to organization whenever required for quick decision making and development.
What are the most crucial impacts of Power BI Dashboard on Healthcare Industry?
Power BI dashboard has modernized the healthcare industry and thrived the future sustainably with the sheer impact. With the integration of power BI in healthcare industries, businesses can perform well today by getting ready for tomorrow.
Moreover, with a Power BI dashboard, healthcare businesses can thrive in disruptive environments. With the help of a dashboard, the organization can fetch actionable healthcare reports that prepare companies to take on what's next.
With the aid of the power BI dashboard, businesses break through barriers and unify the data across the organization. Moreover, it connects people, employees, and managers with constant insights so that whatever decision and action move your business nearer to your target.
Furthermore, with the impact of power BI technologies teams get and stay in zone longer and help organization to shift focus from chasing details to winning the business.
Additionally, Power BI dashboard have unlocked limitless opportunity by enhancing collaboration and uncover new opportunities.
What are the Features of Power BI in Healthcare?
The core combination of Power BI and healthcare makes the medical and health industry unique. Many features of Power BI in healthcare proved game-changing for the healthcare industry.
Power BI Healthcare reports provide your organization with an instant solution for your data needs.
Customized Power BI dashboard delivers actionable insight and provides a complete overview of business productivity.
Increase collaboration, engagement, and connectivity among employees and managers.
Employees can seamlessly share reports, data, and crucial information within an intuitive platform.
Organizations can fetch crucial data about hospitality, bed allocations, patient visits, and customer experience from one single platform with a complete analytical view.
Power BI in healthcare provides storage options in the cloud or on-premises, according to your organizational requirements.
With an automated data refresh option, the organization gets real-time data analysis that helps to make quick decisions.
With AI integration along with Power BI healthcare sector can predict future health trends and risks that future aid organizations in creating relevant care models.
Conclusion
Empowering businesses, employees, and customers using technology is the new pathway toward success. And healthcare is no more behind in embarking towards technology.
Today with some sheer hit of covid-19, healthcare industries have turned challenges into opportunities and barriers into breakthroughs. With technology during covid-19, healthcare industries were not just surviving but thriving.
At present, with tech innovation, healthcare industries are acknowledging such revolution with both hands, and embedding of Power BI is one of its examples.
The healthcare organization looking to integrate such agile technology can connect with a Power BI development service provider.
The assistance of experts employed by Power BI development companies can help organizations with Power BI Dashboard Development. And assist in providing all necessary services to make your business more productive and profitable.
Author Bio: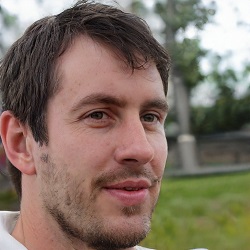 Michael Donald is a senior IT Consultant at leading Power BI development service provider, Bitscape. He has unified experience in adding values to the existing technological architecture of various businesses. During his professional journey, he has tackled a wide range of challenges and have built the ability to work through challenging issues for any industry.