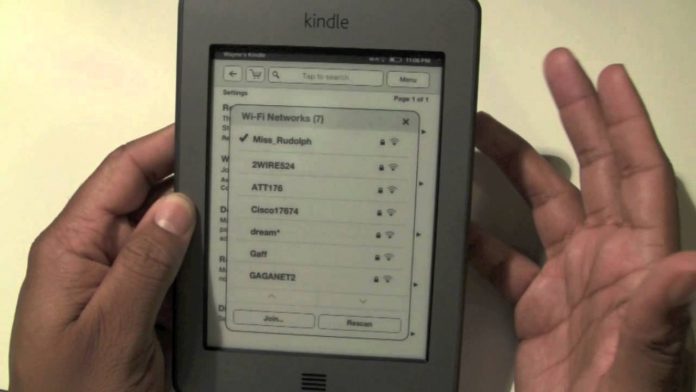 You can simply transfer your files from the Kindle to PC easily with the help of USB cable, but in case if you are unable to transfer files with the USB wire as it is not working or lost then no issue you can also simply shift file via wifi.
Have you tried shifting files through wifi? Is Kindle won't connect to wifi error screening on your screen?
Don't worry, do not get tense. There are some common reasons that not allowing your device to connect with the wifi.
In this article, we are going to guide you on how to easily transfer files from Kindle to the PC. Just relax, you will soon get out of this issue. You will be definitely satisfied with our solutions.
Can You Solve On Your Own?
Most of the users are independent and believe in doing on their own and it is quite great to resolve all of your problems on your own.
No worries, you can fix the Kindle not connect to the wifi problem very easily. Some steps are shared below to overcome the connection issues.
You just have to properly follow the instructions as stated below in the article. If you will skip any of the steps then it would be difficult for you to overcome this problem.
What To Do To Fix The Kindle Won't Connect To The Wifi?
The steps are quite simple and easy to do, you will easily succeed in fixing your problem. All you have to do is to step by step properly follow the instructions.
Check The Airplane Mode
Airplane mode cannot access the internet in your device completely. So firstly just check if the Kindle Airplane mode is not turned on.
If it is then turn it off, right now.
Reconnect The Device
After turning off airplane mode if you are still facing a connection error then try to fix this issue by reconnecting your Kindle.
Just disconnect your device and again connect it with a suitable network.
Check The Barriers
Instability of the network can be a reason causing you the connection issues. Just remove all the barriers across your device and wifi router.
Make Electronics Distant
If your device is close to any electronic product then kindly replace your device from there. There must be 5 to 6 inches distance between your device and the electronic product.
No Other Connections
If the wifi router you are using is also connected with other devices too then it could be a valid reason for you causing the Kindle won't connect to wifi.
Disconnect all other devices or connect your Kindle with another suitable wifi network.
Check The Files
Is the file you are shifting is correct? Just have a look. Make sure the selected files are not empty or are those which you exactly want to shift.
Many of the users made a mistake in selecting a correct file. So, just check once.
Reboot The Device
If you are still facing the Kindle connection issue then kindly restart your device. Sometimes there are some viruses, or files that do not allow your device to run properly. But many of the issues get fixed automatically just by rebooting the device.
Just remember that when the Kindle screen goes off, wait for at least 1 minute, and after that press the power button.
Is your Kindle connected to the wifi network? Are you able to transfer files from kindle to the PC now?
Great, this is precisely what we want. Now, without any error or hurdles, you can easily shift your files to your PC safely.
See, how easy it was to transfer files from Kindle to the PC. There is nothing that we can't do, all we need is belief and confidence in ourselves.
So, we hope this article would definitely help you in coping up with this error. Now, you can continue without any errors.