Videos are everywhere in our digital world. Think of that you have an interesting mp4 video somewhere, but no matter how you struggle to get the MP4 video to play, you failed, is it terrible? Well, fortunately, we find some tools that can help us to fix the corrupted/broken MP4 video, you will also learn a powerful corrupted mp4 video recovery software-Tenorshare 4DDiG in this article.
Before knowing the tools, figure out how the video files can't play are also important.
Part 1: Common Reason of MP4 Files Get Damaged
Speaking of video corrupted, the most common reason is improper formatting. It is crucial to rewrite the file's internal architecture during editing.
MP4 file data comprises two sections. First one stores information regarding media (i.e. audio/ video). Second section deals with the metadata (i.e. data about data). Your video will get damaged when you will not rewrite the metadata during editing.
Video corrupted can also due to other reasons, be like:
Incomplete data transfer due to poor internet connection.
Virus or malware in a system.
Virus, scratches or other physical damage on mp4 media.
Interruption during mp4 file transfer.
Hard disk errors due to bad sectors.
Sudden power cut or improper shutdown.
After learning the reasons of MP4 video corrupted/broken, now let's move up to how to recover corrupted video?
Part 2: How to Recover Corrupted/Broken Video without Software
There are many different kinds of online video repair tools that can recover corrupted/ broken video, here we will introduce the most popular tool and some other methods to fix the unplayable video.
Free Online Video Repair Tool
Free online video repair- help you repair corrupted video with 3 easy steps without any charge.
How to repair the corrupted video with the free online tool:
Upload your corrupted video by clicking on a plus icon.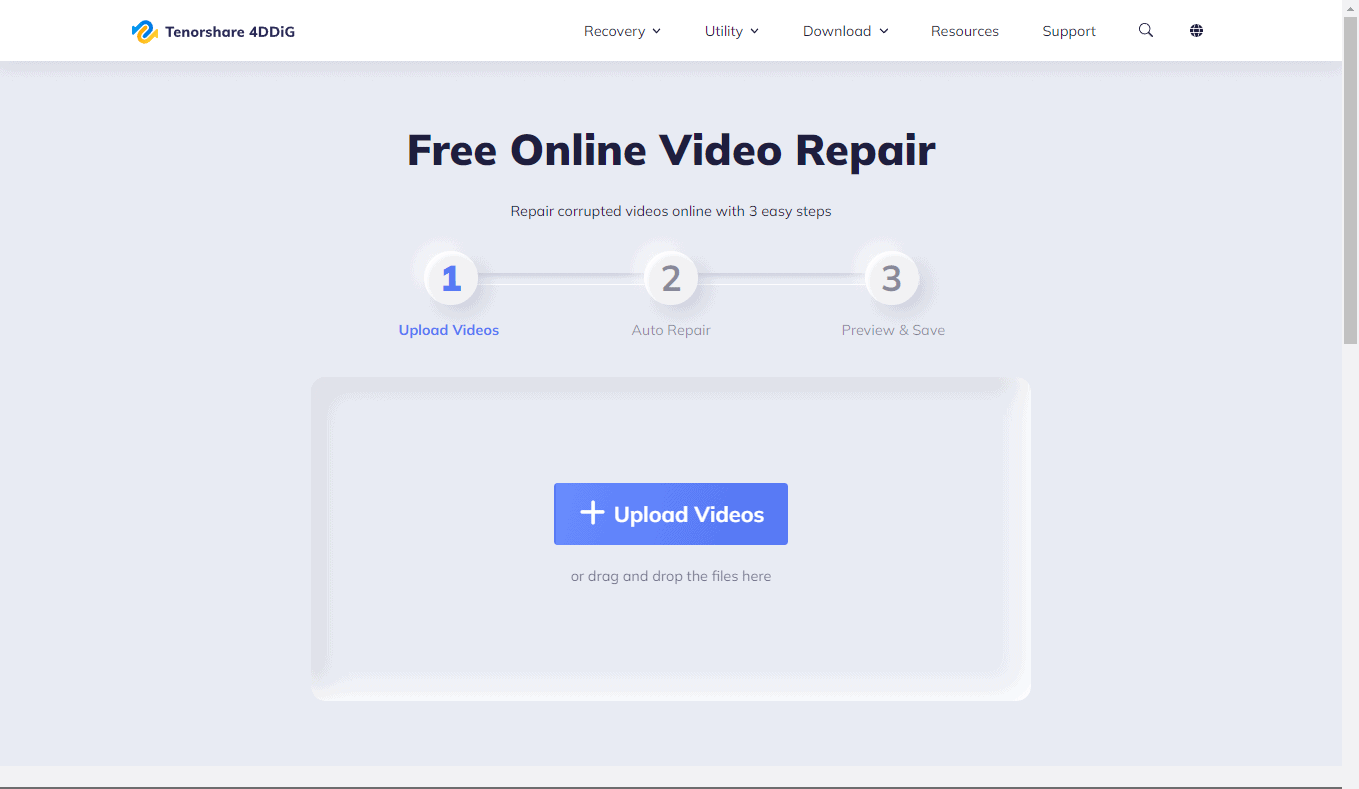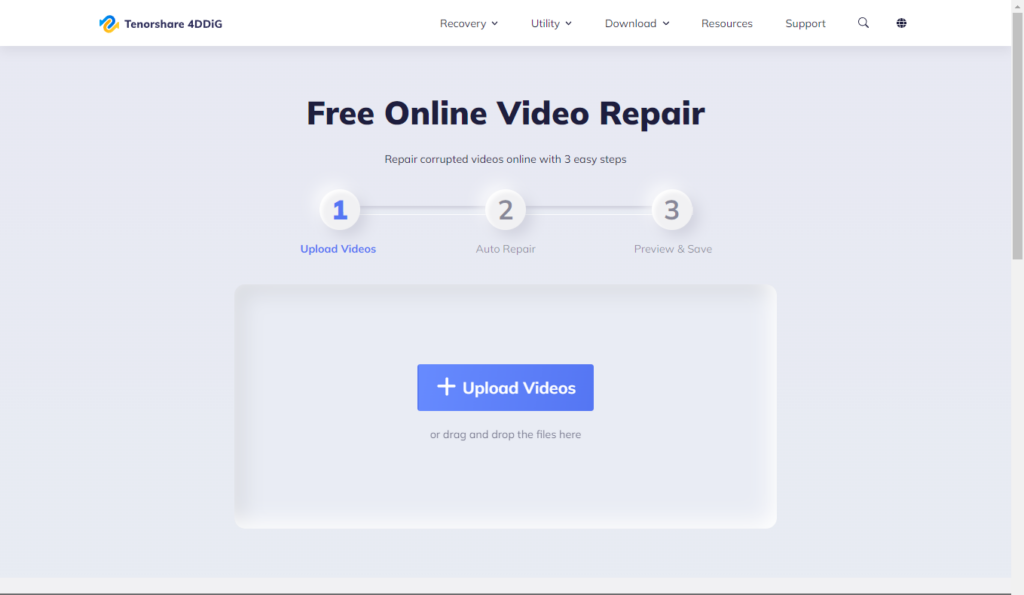 Wait for a few minutes. This video repair software will automatically fix corrupted video files. After auto repair, you can play your MP4 file. So easy, right?
Pros:
Support many popular video formats, be like MP4, MOV, and so on
Support various devices including camera memory card, computer,etc
Cons:
The video size cannot exceed 300M.
Use VLC Media Player To play Corrupted Video Files
You can also try to open your unplayable mp4 video with VLC Media Player, which can play those videos that are not compatible with other media players.
For repairing corrupted video files, Install VLC Media Player in your system. Then follow the steps below:
Right-click on the corrupted file. Go to Open with>VLC Media Player
Your video will start playing afterward.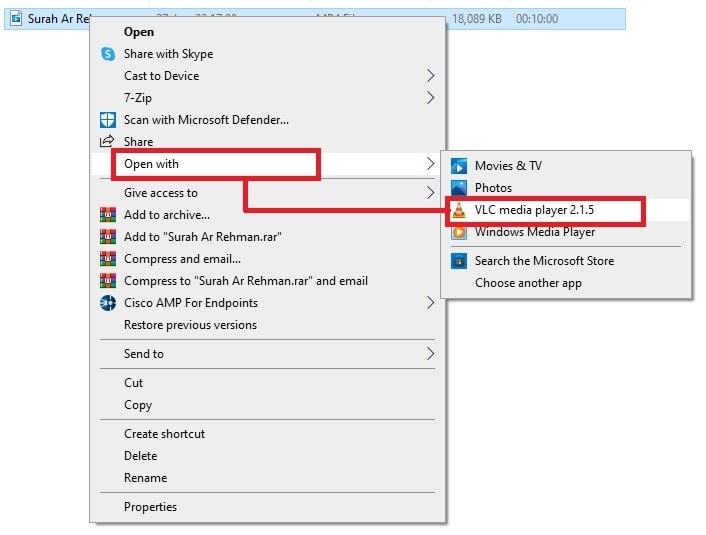 Pros:
It is free tools
It allows users to preview the output during the conversion
Cons:
It lack of video editing capabilities
Repair Broken Video By Replicating Video Files To Gain Access
There is another way you can try. Just enable the fix AVI video option manually.
Follow the steps below for repairing corrupted video files through replication.
Create a copy of your broken video.
Right-click on the copied MP4 file. Click on rename.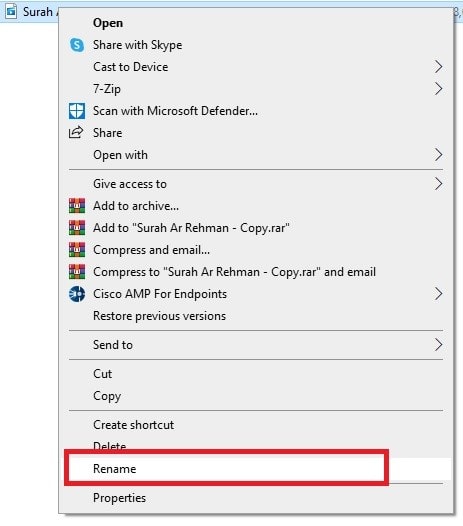 Change the file extension to .avi and press OK.

Launch VLC Media Player for repairing corrupted video files.  Go to Tools>Preferences.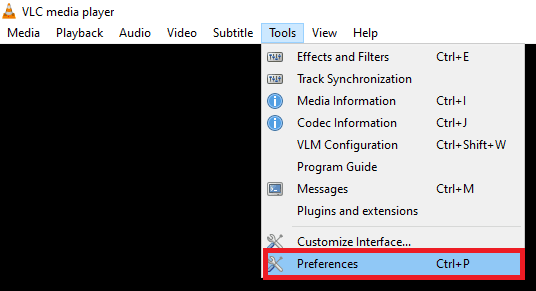 Select Input/ Codecs from left panel.
Under the files section, expand the Damaged or incomplete AVI file dropdown.
Select Always Fix from the options.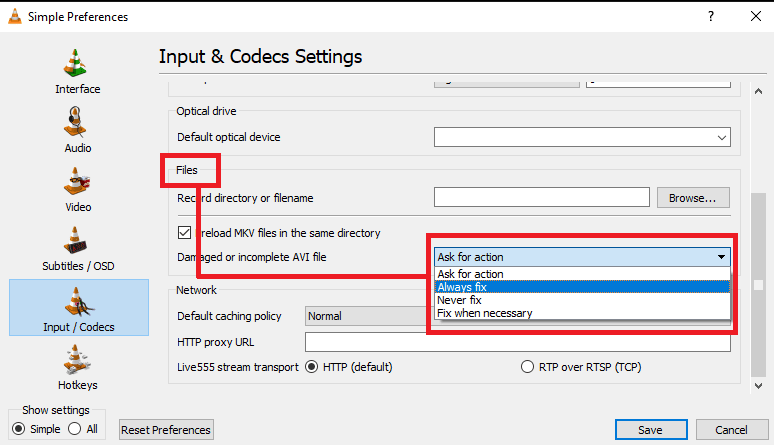 Save the changes.
Play your corrupted file in VLC. It will run.
But what if the above 3 methods don't work? Don't worry, plus you can try the professional video repair software-4DDiG.
How to Fix Corrupted Video Files with 4DDiG
Tenorshare 4DDiG is a popular data recovery and software. It can recover over 1000+ types of data, from videos, audio and images to official documents, and presentations.
Besides corrupted video repair, Tenorshare 4DDiG can also recover data from both internal and external drives. It supports 11 different languages i.e. English, German, French, Italian, Spanish, Portuguese, Russian, Japanese, Arabic, Traditional Chinese, Simplified Chinese.
To fix corrupted video files with 4DDiG, follow the steps below:
Download and install 4DDiG on your PC. After launching, an interface will pop up.
Select Video Repair from the advanced repair section. Click start.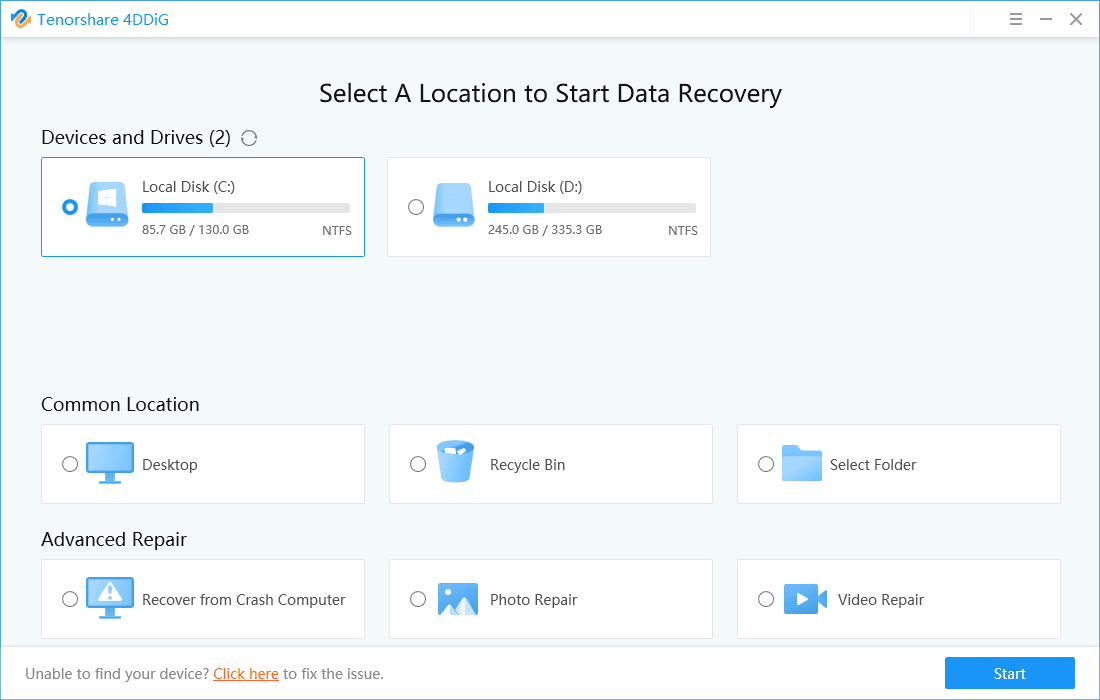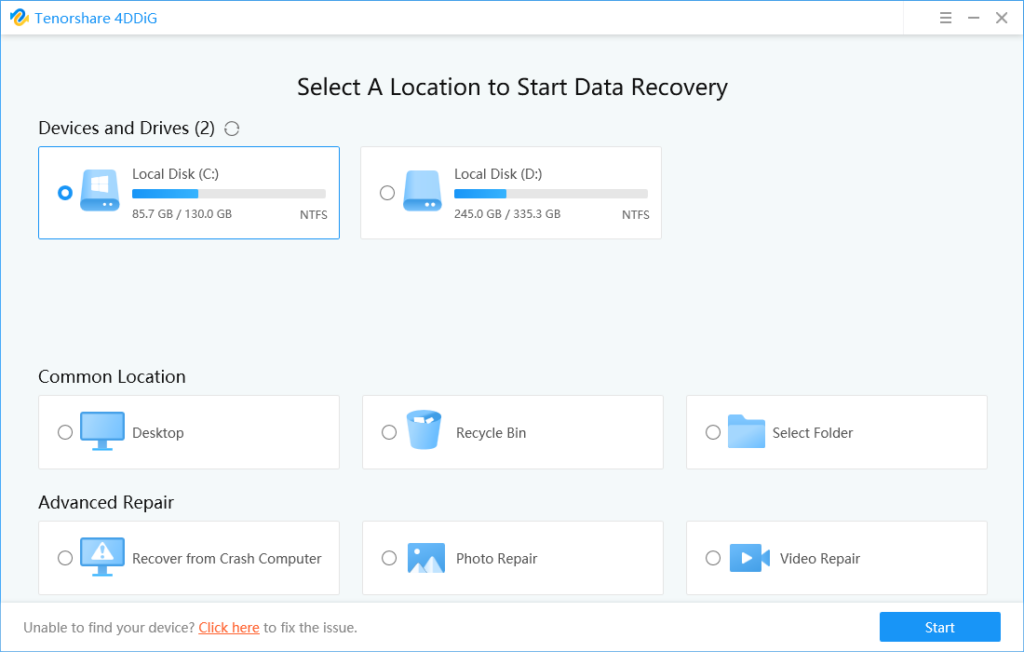 Upload your video by clicking on a plus icon and clicking It will start repairing corrupted video files.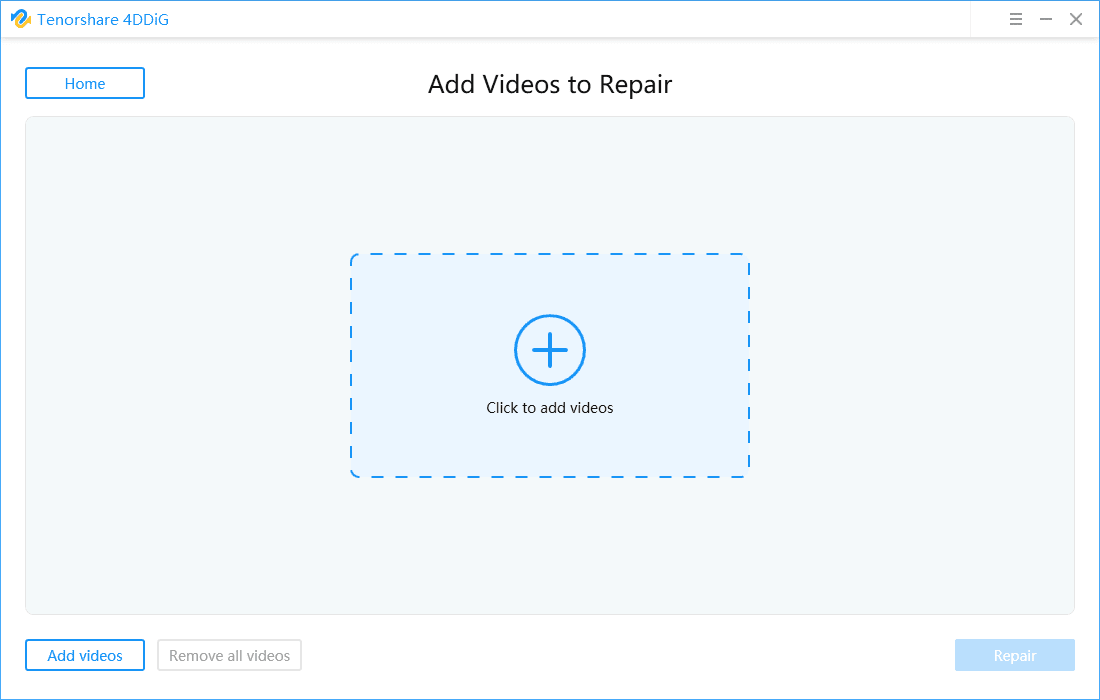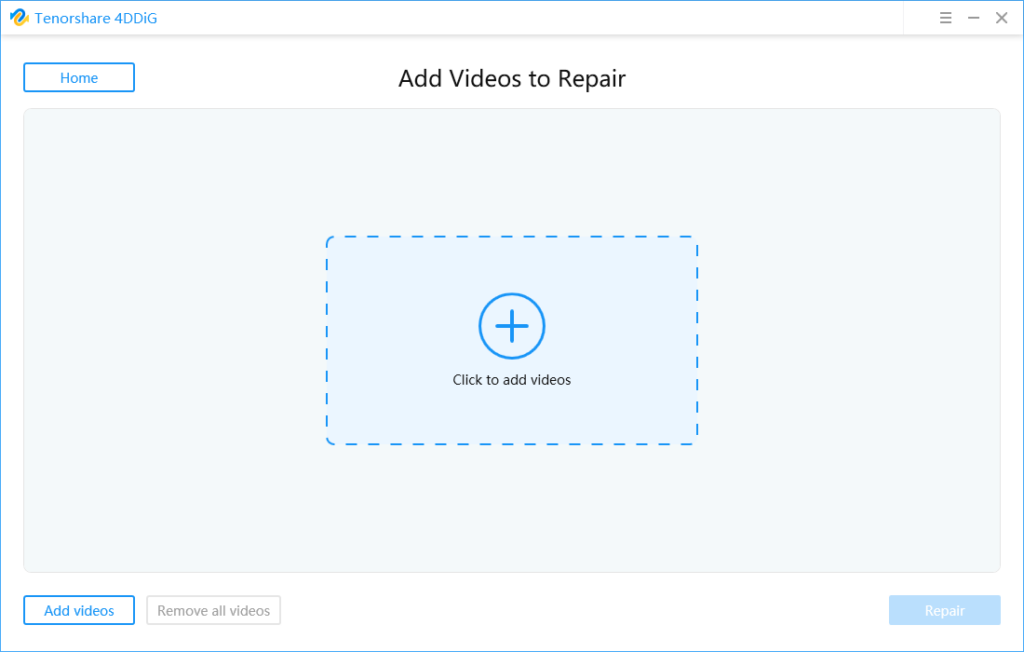 After a few minutes, you can view your repaired MP4 file. Click on export for future use.
Bonus Tips to Avoid Video Files Corruption
Free and paid video repair software is available for repairing corrupted video files. But, if doing several things can avoid video corrupted, why not?
Here are some tips to avoid video corruption:
Always keep backup before editing the video.
Never make changes in the source file. Duplicate it before performing any operation.
For data backup, use various methods. In case one backup gets damaged, you can recover from another backup. Few backup mediums are flash drive/ USB, cloud storage (Google drive), CD,
Verify data integrity before transferring your data to another location or drive.
Make sure that data has transferred properly before ejecting the media.
Update your system frequently.
Download antivirus to avoid virus attacks.
Use branded or reliable connections/ electronics to avoid abrupt power cuts.
Keep CD, DVD, or USB at a secure place to avoid any physical damage.
Conclusion
In the current era of short videos, videos are everywhere. To ensure that the video is not damaged, it is very necessary to follow the above suggestions to prevent video damage. Of course, if unfortunately the video still cannot be played, you don't need to worry too much. After all, there are many such products on the market as Tenorshare 4DDiG. Data recovery software to help you recover damaged videos, but I still hope that all file data can be protected from damage and be saved well.