Amazon Fire TV Stick is a nifty one-stop solution to access the majority of streaming solutions using a single interface. All devices consisting of streaming sticks (old or brand-new) are prone to different issues. It is quite possible that the Amazon Fire TV Stick is giving you nightmares which's why you are below. Don't stress you are not alone.
Like any other device, Amazon Fire TV Stick is sensitive to malfunctions such as black screen, stuck at one application, random applications opening or periodic hangs. These issues usually disappear with a factory reset.
But how to reset the Amazon Fire TV Stick? That's what we will tell you right here. Whether you have the Alexa Voice Remote remote or otherwise, you can reset it using the following methods.
Factory Reset Fire TV Stick Using Remote
If you have access to the Stick's remote, you can reset it in the following ways.
1. From Settings on TV
For that, follow these steps:
Step 1: Power on your TV and connect your Fire TV Stick to it.
Step 2: Once the Fire TV Stick is up and running, use the navigation buttons on your remote to navigate to Settings at the top. Select it.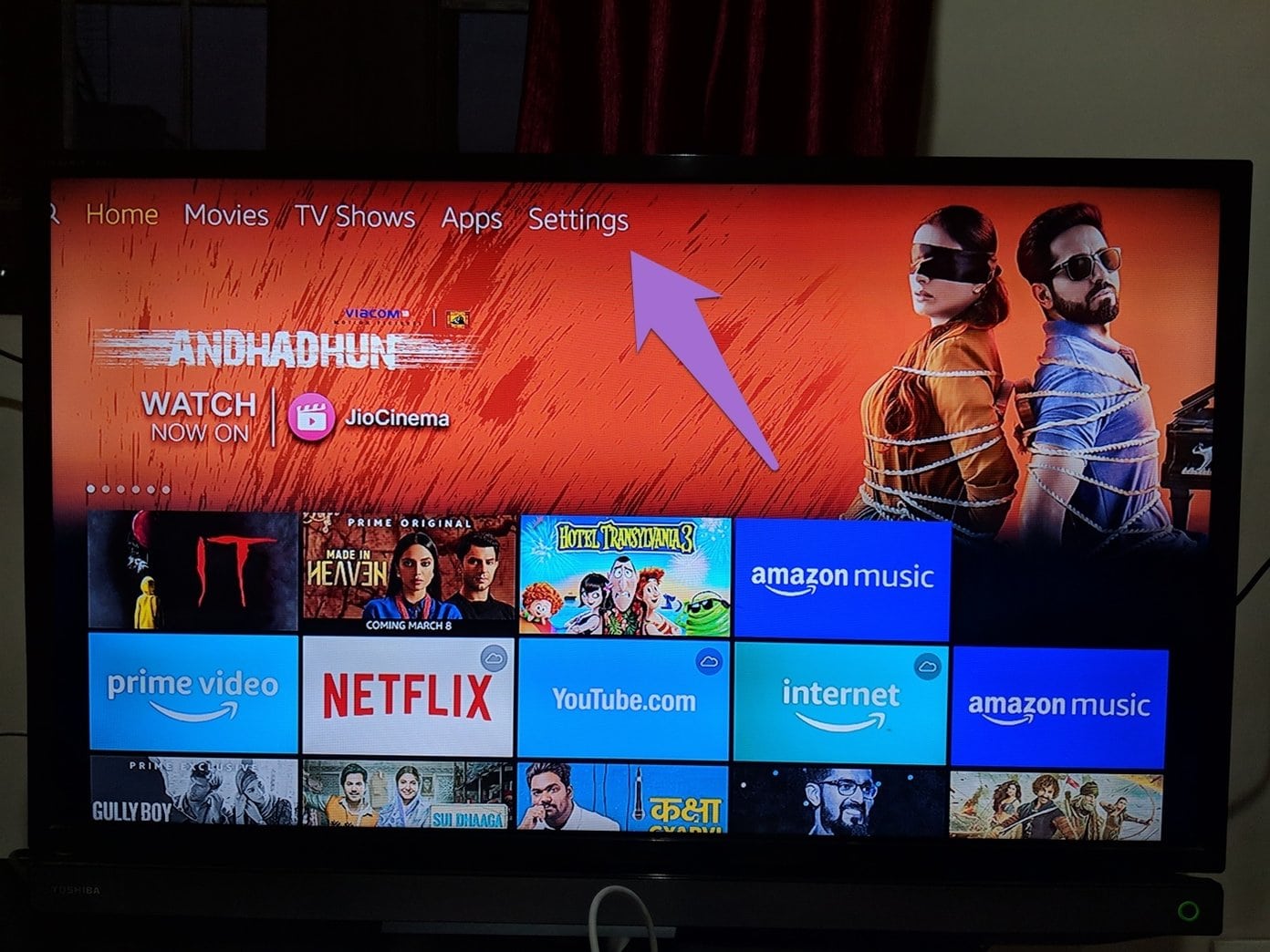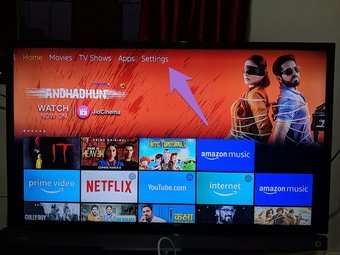 Step 3: Again using the navigation buttons, scroll to the right and select My Fire TV.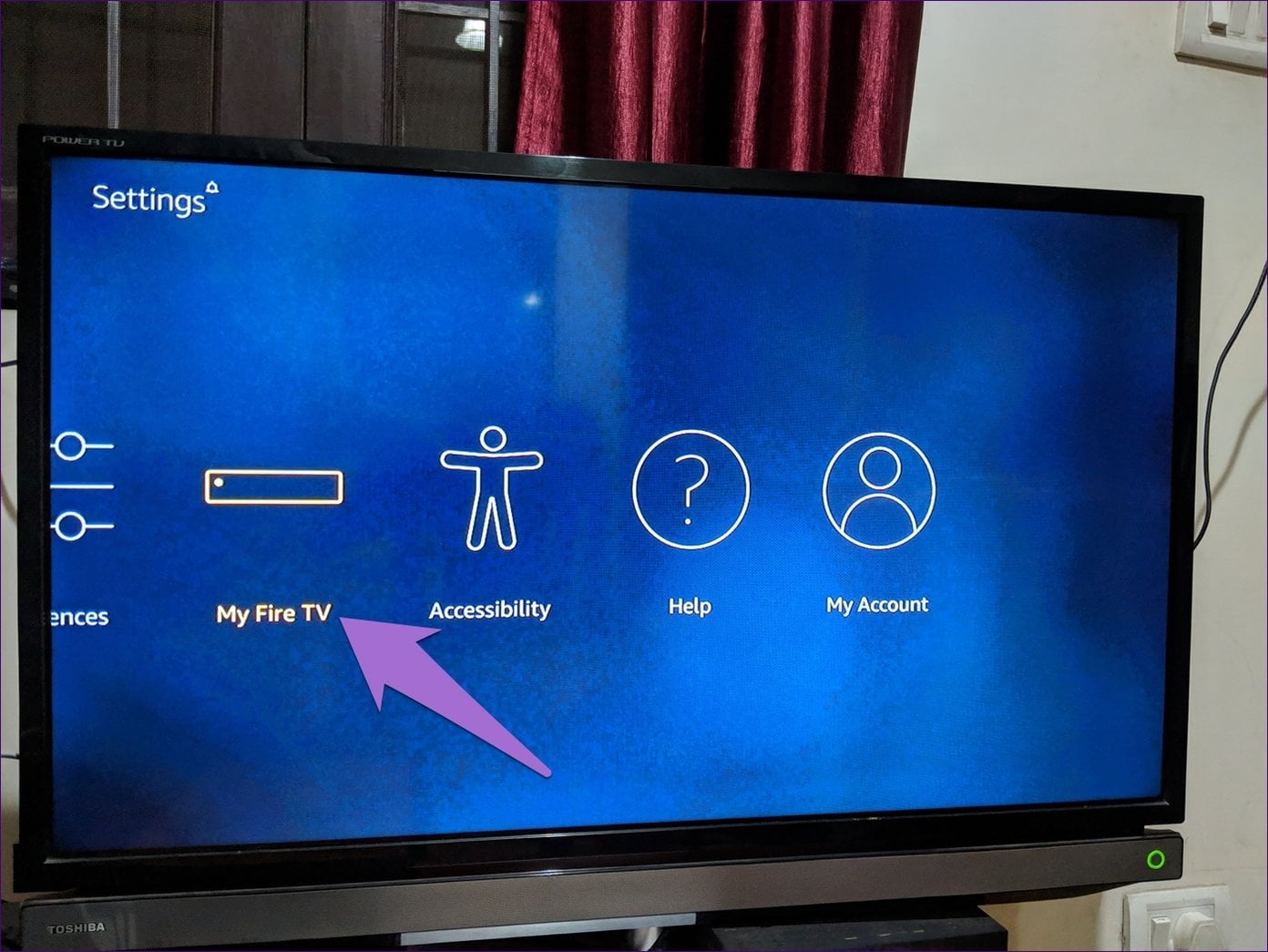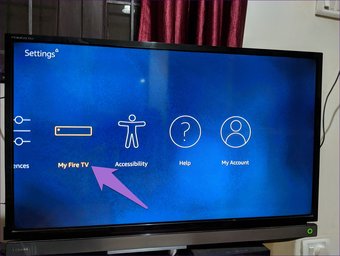 Step 4: Scroll down and select Reset to Factory Defaults.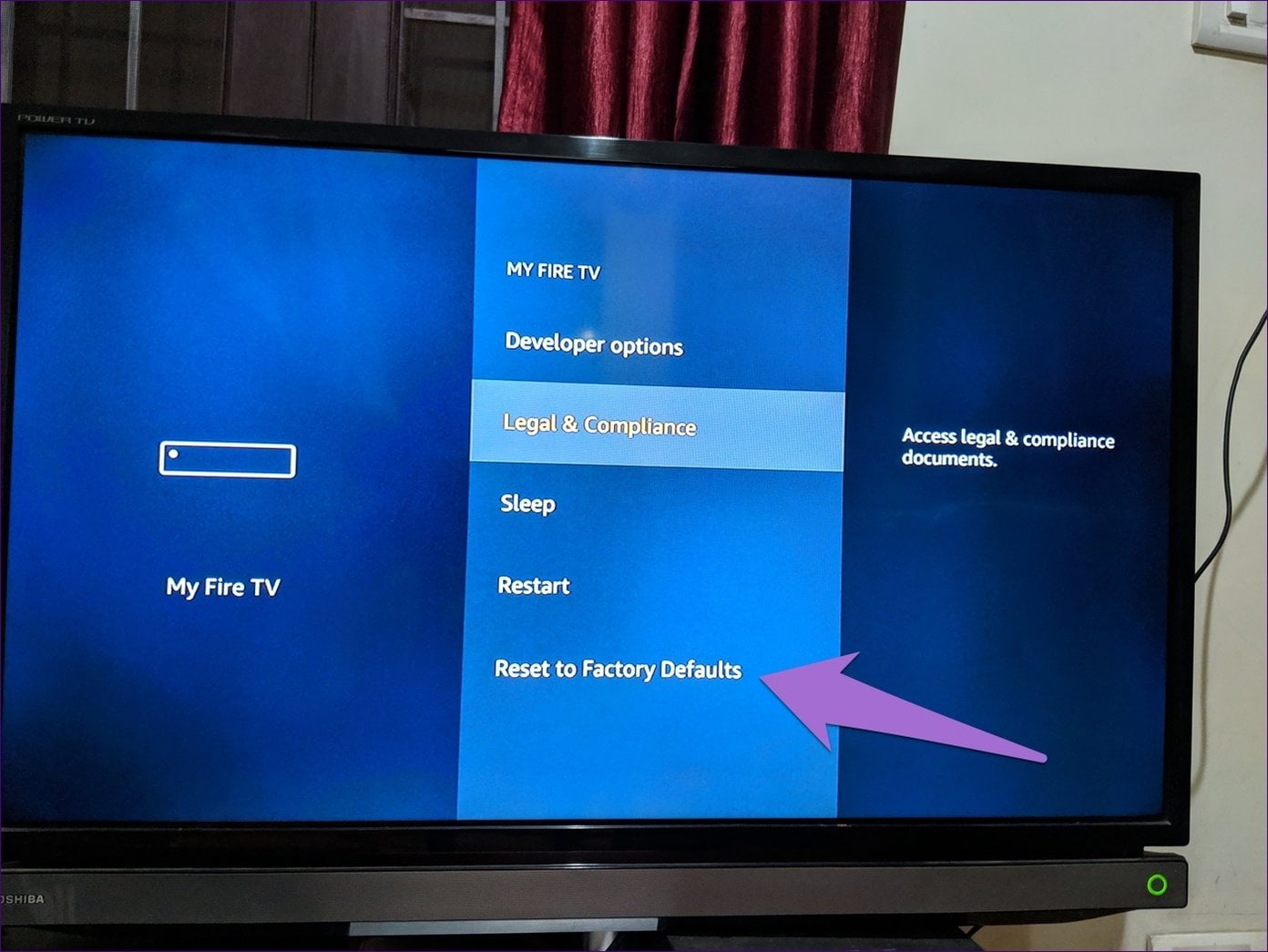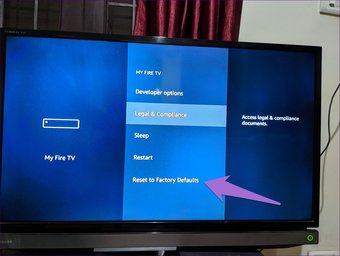 Step 5: A dialog box will appear asking you to confirm your decision of resetting the Stick. Select Reset.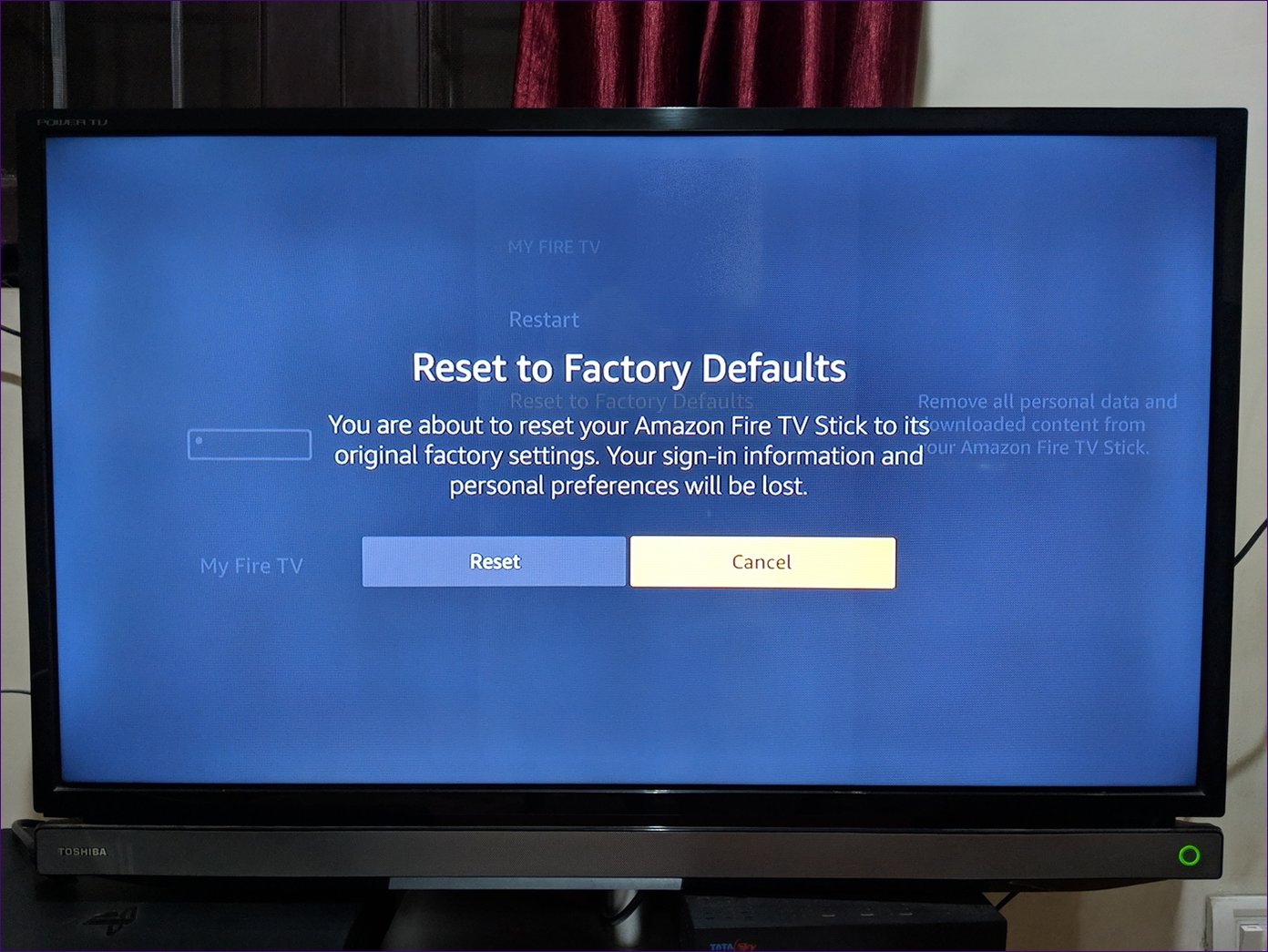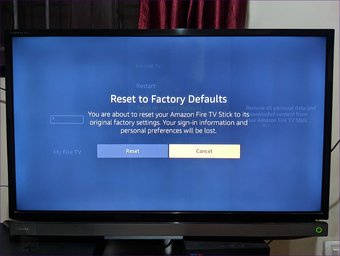 The system will then start the reset process, and that will take around 5-8 minutes. You will then have to set up the Stick.
2. Using Remote Buttons
Sometimes the Settings screen isn't accessible due to a frozen system or black screen. In such situations, you can use your Stick's remote to reset it to factory settings.
To reset it, press and hold the right and back buttons of your remote at the same time for at least 10 seconds or more. This will initiate the reset process. Follow the on-screen instructions to complete the process.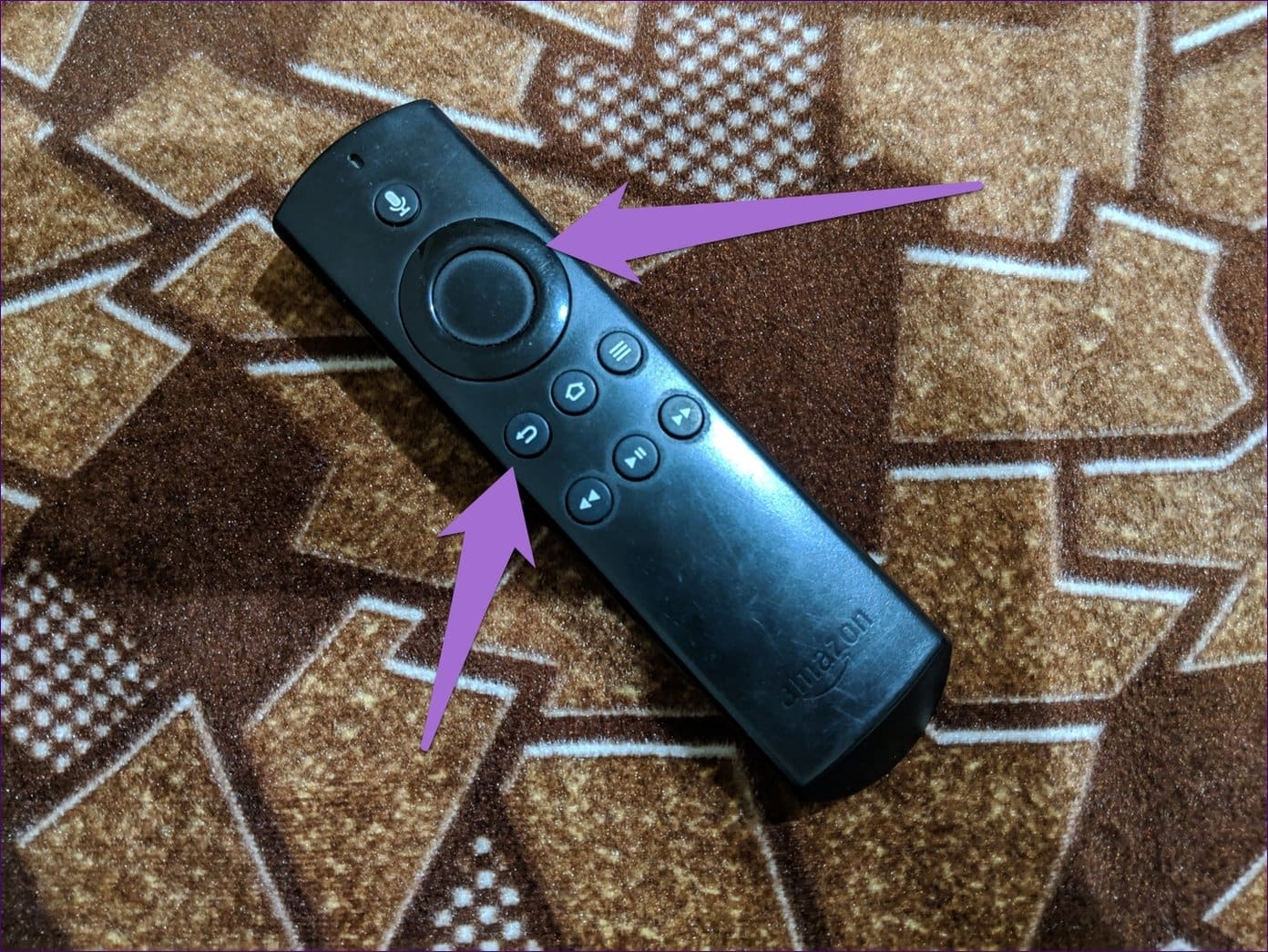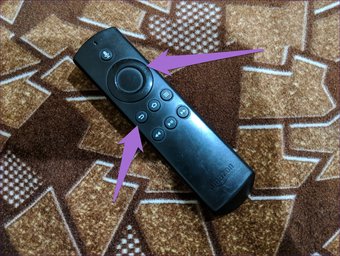 3. Use Another Remote
If your friend or a family member has the same Fire TV Stick as yours, you can borrow their remote and pair it with your Fire TV Stick. Once paired, use it to navigate and reset your Fire TV Stick as you did in the first method.
Factory Reset Fire TV Stick Without Remote
If you have lost your remote or it's not working, you can use these methods to reset your Fire TV Stick.
4. Using the Fire TV App
Amazon has Fire TV apps for both Android and iOS devices that let you control the Fire TV Stick's navigation on your TV.
All you need to do is download the app on your Android or iPhone, and connect to the same Wi-Fi network as of Fire TV Stick and it will show up in the app. Tap on it. A four-digit code will appear on the TV screen. Enter that into the app and then use the app to control the Stick's navigation. Then go to Settings > System > Reset to Factory Reset as you did in the first method.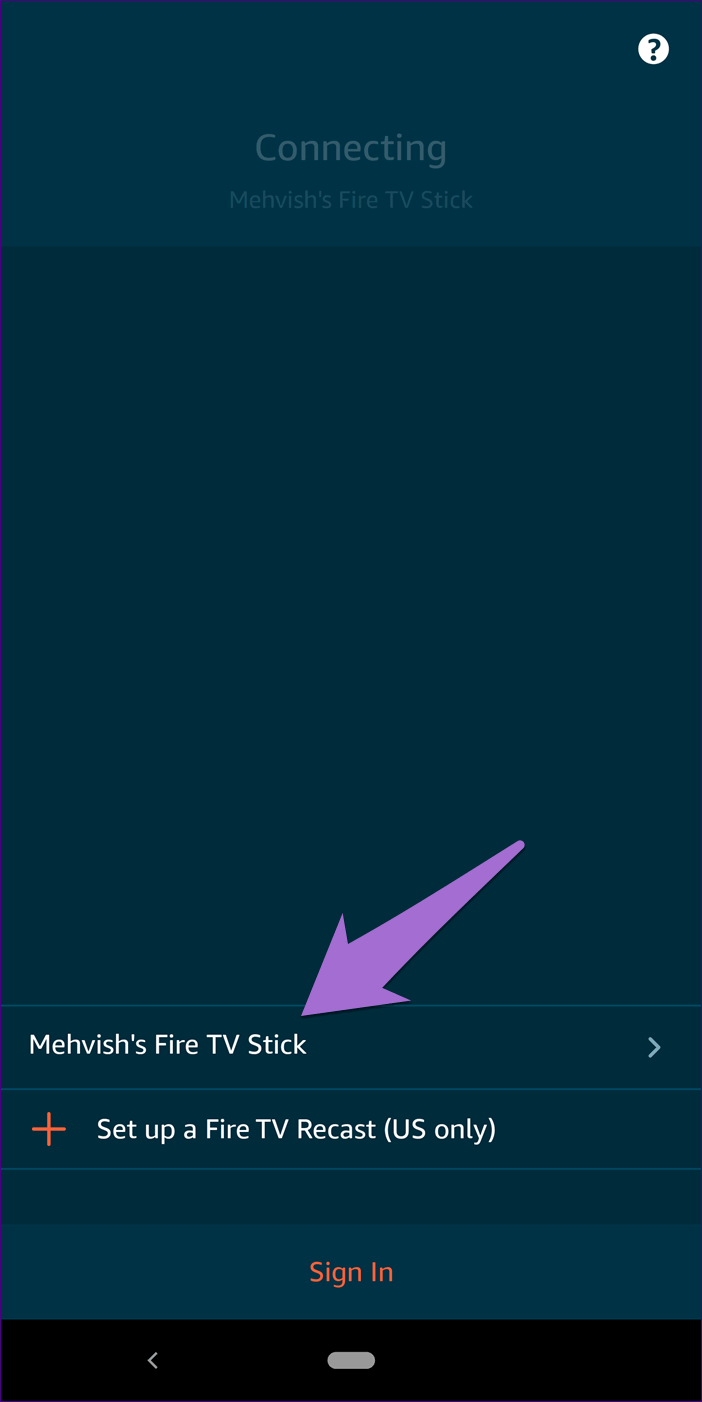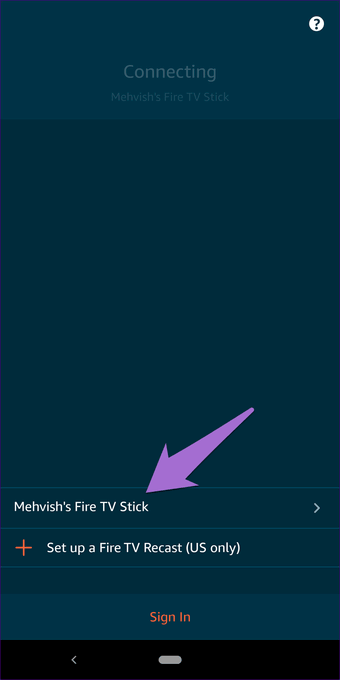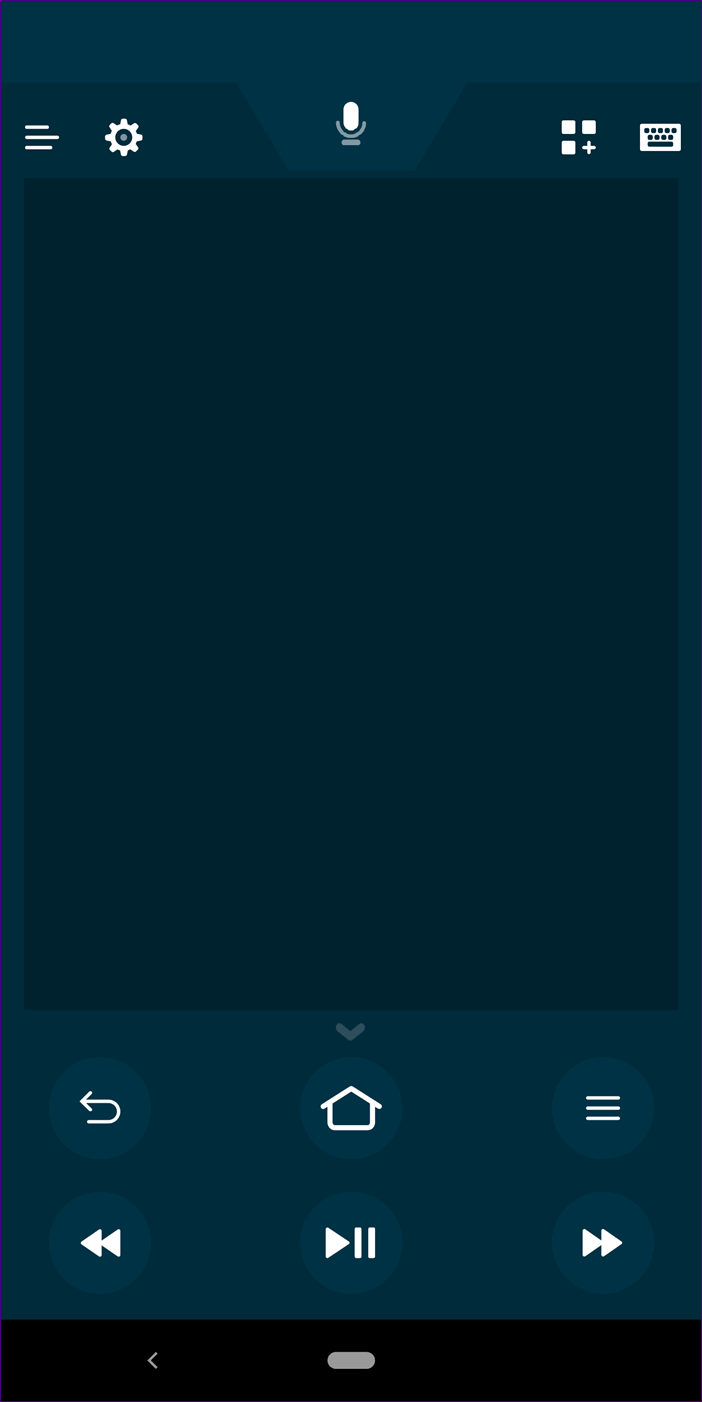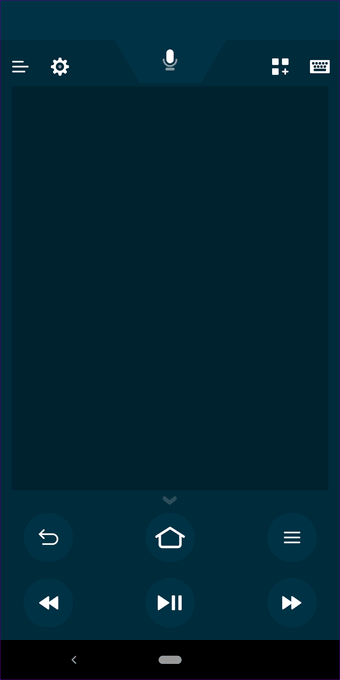 5. Use Your TV Remote
With HDMI-CEC (Consumer Electronics Control) technology, you can use your TV's remote to control your Fire TV Stick. For that, you need to enable the CEC setting in your TV. The setting name and location may vary from TV to TV.
Worst Case Scenario: Reset Fire TV Stick Without Wi-Fi and Remote
In the above methods, either you need access to a remote, or you should be on the same Wi-Fi to use the app. But what if you have forgotten your remote at home, your TV doesn't support CEC, and you have a different Wi-Fi connection for your app?
In such dreadful circumstances, you need to fool the Fire TV Stick into believing that you are on the old Wi-Fi network. For that, either change your router's name and password to the last Wi-Fi network the Fire TV Sick was using or create a hotspot connection from your mobile with the same name and password as your previous Wi-Fi.
This will connect your Fire TV Stick and your phone to the same Wi-Fi. You can then use the Fire TV app on your phone to navigate the controls and finally reset the Fire TV Stick.
We hope you were able to reset your Fire TV Stick using the above methods. Once you reset it, you will have to pair your remote again to start using the Fire TV Stick.