Creating and distributing content is vital at any stage of your business. When done well, content marketing can help spread brand awareness, attract and retain customers, build brand authority, and increase sales.
To achieve these business goals, you need to craft a content strategy using different media types. More importantly, you need to master the art of content marketing and possess essential tools such as a content management system and video editing software that can do several tasks while delivering top-notch results fast and efficiently.
Whether you just launched a business or have been in the industry for some time, it's vital to know how to craft your content correctly and optimize its distribution to target your prospects effectively. The following tips will help you create and distribute content more effectively.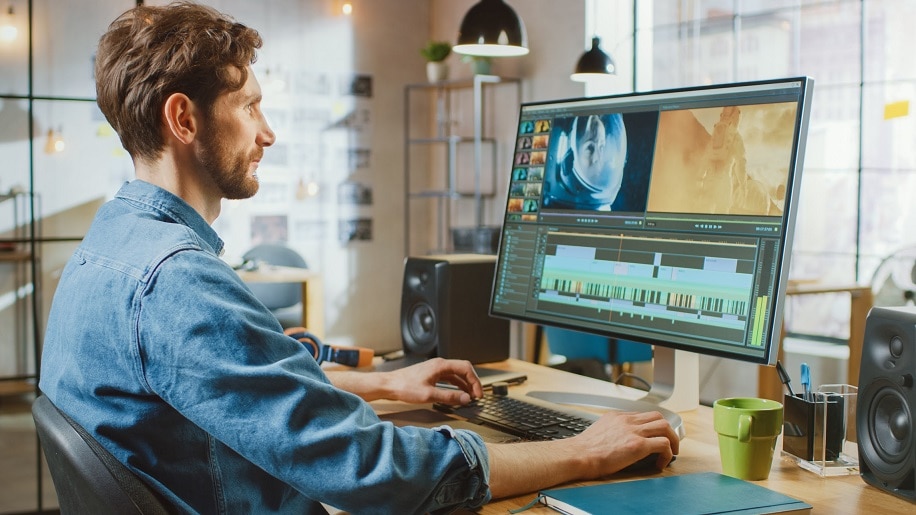 1. Understand your target audience well 
Customers are the lifeblood of any business, and your content must be centered on addressing their pain points, challenges, and concerns. Your content must be relevant to your audience, whether you're writing a blog or guest post, crafting social media content, or uploading videos, webinars, or podcasts. The same can be said when creating newsletters or sharing infographics and white papers.
Besides being relevant, your content must be valuable and timeless, addressing customers' concerns and being worthy of being referenced by other sites and articles. Doing so can help your content rank higher in search engines and increase traffic to your site.
2. Determine the best content types to focus on
Along with choosing the best platforms, your business must be updated with the trends and consumer preferences. For instance, research firm Statista has indicated that video is the fastest-growing subsector of digital advertising, which by 2025 is expected to achieve a cumulative annual growth rate of 6.5%.
The report also cites the shift in mobile apps, with shares in video advertising on mobile reaching 84.1%, so make sure your website is mobile-friendly. Learn more about the benefits of video marketing for your business and complement your blog articles with video content if you haven't yet.
Integrating a call-to-action or CTA button within your content generates leads and compels your readers to advance to the next marketing or sales funnel stage.
3. Identify the best distribution platforms 
No matter how valuable your content may be, it's useless if your target audience won't be able to find it online. To make your media more visible, choose your content platforms wisely. The number of platform users can be a good gauge, but it's best to be more specific by identifying in which channels your potential buyers are. You can check key performance indicators integrated into most platforms to know your conversion rates. Otherwise, you may review your competitors to see which channels they're most active in.
4. Find out what makes a high-ranking content 
It can be challenging to identify all the criteria that search bots use to determine search engine rankings. However, there are quite a few standard elements that top digital marketers swear by. A few of these factors include enhancing on-site and technical search engine optimization (SEO), using the right keywords, and creating content to address search intent, to name a few. You may also analyze how big businesses organize their content marketing strategy.
Some say length matters, where a 2,500-word count may appear higher than other texts with a lower word count. However, besides content length, you must know how to deliver an engaging article by being conscious of how you structure your piece. Think of a persuasive title and a compelling headline to hook readers. But don't forget to deliver on your promises by providing helpful information to encourage engagement and eventually convert your audience.
5. Choose the best content marketing tools 
A few tools can help you optimize content creation and publication. A reliable content management system or CMS helps automate essential processes that enable you to create, manage, and analyze your content. Some all-in-one systems can be used to create, distribute, and measure different media types.
Apart from CMS, you may also need design software for images and videos, email marketing application, a performance monitoring platform, and a social media management tool to facilitate content creation, publishing, and monitoring performance.
6. Analyze your content performance  
Your work doesn't end after publishing your content. To determine if users are consuming your articles, videos, newsletters, and other forms of media, go to the analytics board to see which topics are working and the type of content you should focus on to maximize reach. Checking your content reach and engagement allows you to determine whether you've reached your goals. You can then tweak your strategies, if necessary. This exercise is imperative whether you're just starting your business or have existed for a year or so.
The Takeaway  
A successful content marketing strategy starts with a well-thought-out topic and valuable, timeless, and relevant content. Taking heed of the tips discussed above will help your business optimize content creation and publication regardless of your business goals.