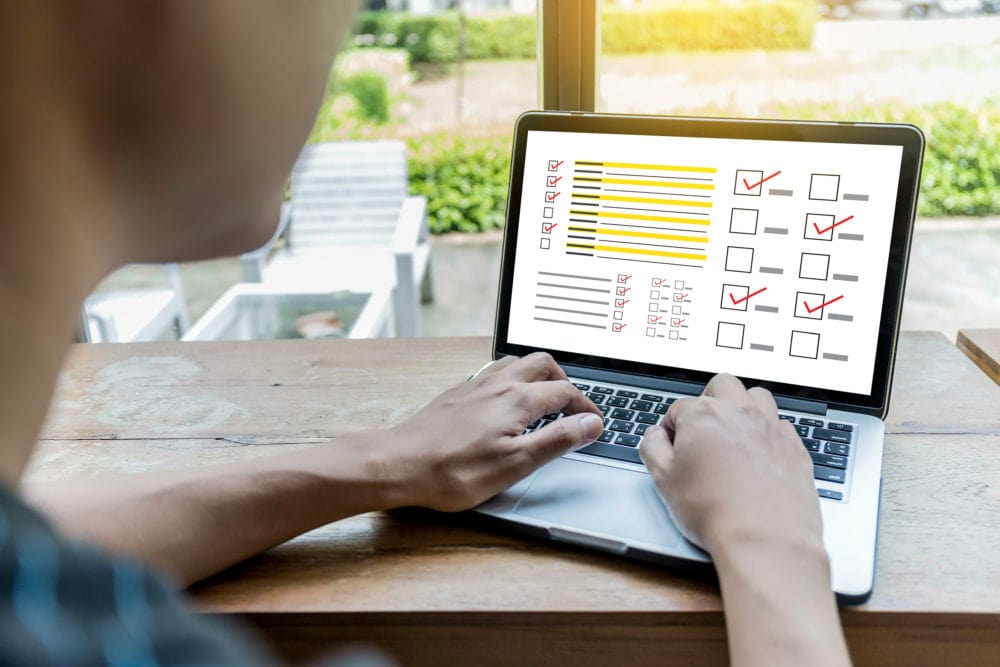 Online survey websites are among the simplest ways I use to earn additional income. They are simple, and you can even do them while watching your favourite TV show or while having lunch. If you can spare only an hour or two daily doing paid online surveys, you may end up earning an additional $50 – $100 monthly!
1. Ipsos i-Say
Ipsos i-Say is a legitimate online survey site in the United Kingdom. With this site, you can complete online surveys quickly. Registration with this site is simple and would only take minutes, and you only have to submit several details and start completing surveys to get paid.
Rewards you get and how to redeem them
Ipsos i-Say is a global online survey site that gives points to users who complete surveys on the platform. For 700 points earned while completing online surveys, you get $5, and you may be awarded hundreds of points per a single survey you complete.
Ipsos i-Say has limited options for you to redeem your points; however, they are valuable. Among the options available for you to redeem are an Amazon voucher, a prepaid Mastercard as well as a donation to charity.
2. YouGov
YouGov allows anybody who is 16 and above years to register and earn extra bucks completing online surveys.
YouGov provides shorter online surveys that are easy to do as compared to other major survey websites, and it takes you approximately 10-15 minutes to finish.
The availability of their surveys depends significantly on the demographic information you avail to them when signing up. Therefore, it's crucial to provide as many details as possible to guarantee a constant flow of online surveys.
Rewards you get and how to redeem them
YouGov rewards well per a single survey, giving you 500 to 1000 points in one survey, whereby 1000 points translates to $10. You can withdraw a minimum of $50 cash transfer, meaning you must get a total of 5000 points before the withdrawal.
3. LifePoints
LifePoints is one of the major online survey sites in the United Kingdom that allows its users to earn cash fast, starting with a sign-up bonus and providing regular online survey offers to finish and make money.
Rewards you get and how to redeem them
LifePoints is one of the highest paying online survey sites in the UK that provides many options for users to transfer earned points to cash. You get points for online surveys you finish, known as 'LifePoints'.
For every online survey you complete on the platform, you are rewarded 65-150 LifePoints, depending on the complexity and length of the survey. When you transfer the LifePoints, you get approximately $1 per single survey. You can a cash transfer through PayPal.
4. Opinion outpost
Opinion Outpost provides highly paid online surveys in the United Kingdom, alongside a quarterly cash prize, and besides, you can convert earned points into cash and withdraw through PayPal.
Rewards paid and how to redeem them.
You can earn several pounds for every survey you complete as well as earn through their referral program. Opinion Outpost survey site provides various payment and redeeming options that include PayPal cash payment, Amazon gift vouchers as well as entry into sweepstakes.
5. Toluna
Toluna is a legit online survey site that is available internationally and one of the easiest to use. It pays its users for filling profile questionnaires and pays well for completed surveys.
Rewards paid and how to redeem them.
You get rewarded with points that differ depending on the length, with the shortest paying 15 points while the longest paying a maximum of 50,000 points. On average, a single survey earns you $3, which can be redeemed through vouchers or PayPal transfer of the points into cash.
6. Swagbucks
It offers you variety whereby you can earn money completing online surveys, online shopping, downloading of apps, watching video clips or through the use of their search engine.
Rewards paid and how to redeem them.
With this site, you are rewarded points and Swagbucks (SB). For every survey, you complete you earn 5-200 SB, which you can redeem using Amazon gift cards.
See a full review of the Swagbucks survey here.
7. SURVEY CLUB
It offers you an opportunity to earn extra coins completing online surveys. In addition to surveys, the platform is unique as it refers users to other surveys for you to earn more. You can also earn more coins through their focus group earning opportunities.
Rewards paid and how to redeem them.
Averagely, for every survey, you complete you are rewarded from 10 points to $2.50. With Surveyclub, you can redeem rewards such as cash transfers as well as gift cards. For me, I prefer getting paid through the cash option.
8. Panelbase.net
Panel Base offers you an opportunity to earn through completing online surveys as well as through cash prize draws.
Rewards paid and how to redeem them.
You can earn between $3 to $10 for every survey you complete and up to $50 for participating in their focus groups in addition to a sign-up bonus. You can be paid cash to a bank account, making it simple to get paid
Concluding Remarks
Completing online surveys through the 8 best paid online survey sites mentioned in this list can offer you great opportunities to earn additional income from home. You may not earn much through online surveys, but when you sign up with several legit sites, and complete as many surveys as possible, you could earn a decent extra income.