Who hasn't heard about intuitive and simple page builders? They seem to be life-savers for those who have no clue about coding. When it comes to creating a professional website, platforms like Joomla offer a wide variety of theme samples, layouts, and designs to cater to any business, industry, or sector, including education.
Educational websites provide not only knowledge but also inspiration. Thus web design plays a significant role, affecting its efficiency and enhancing students' motivation. For that reason, web professionals have built up a bunch of great education Joomla themes and templates to make your website stand out.
Sj University II Joomla Template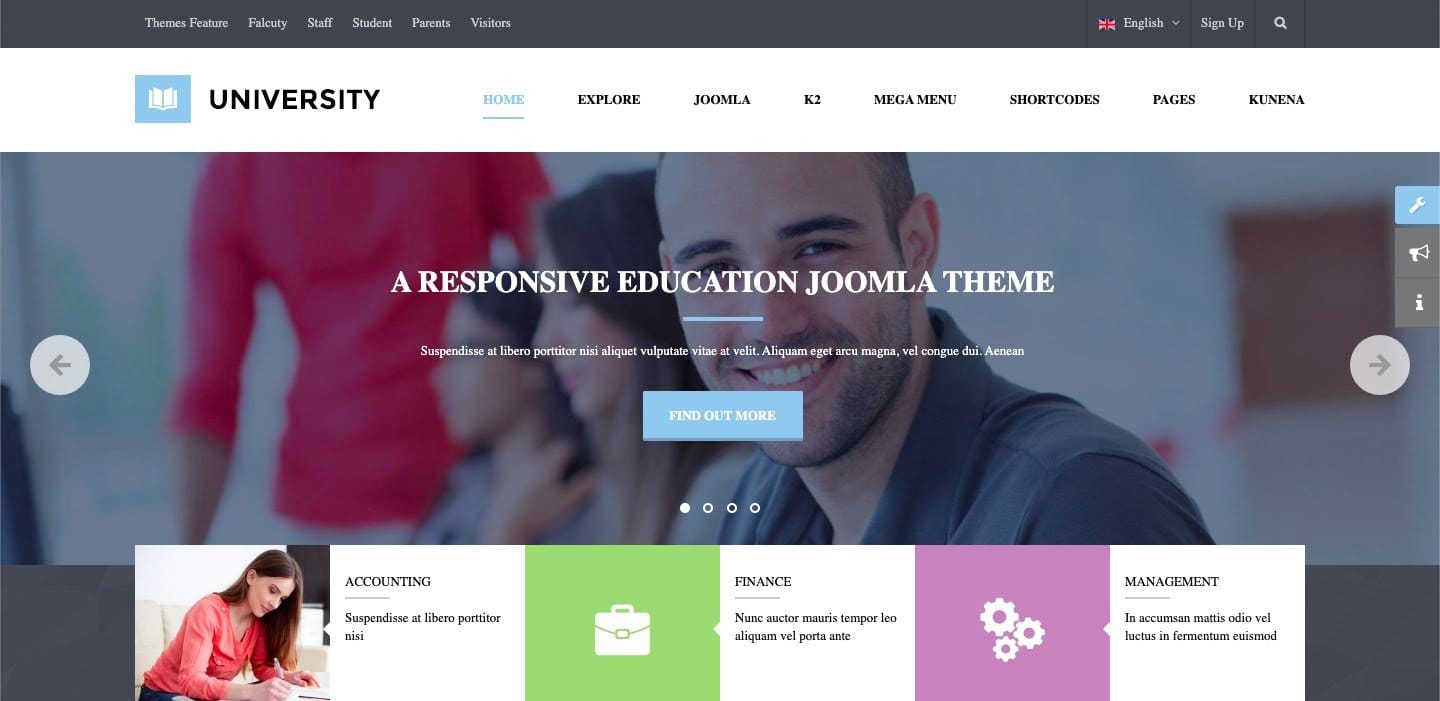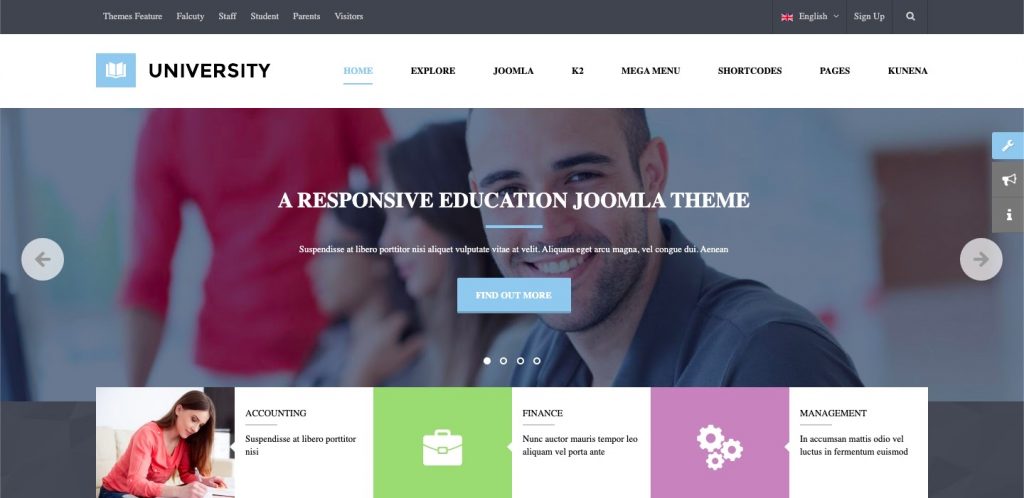 If you're looking for a unique and clear template, here it is. It is available in 6 colors, supporting K2 and Kunena web-extensions. The smart and flexible layout allows using dozens of useful inner plugins and side features to enliven your educational webpage. Whatever education institution website belongs to, with the SJ University II, you can create a cozy and welcoming community web place.
AT School – College/School Joomla Template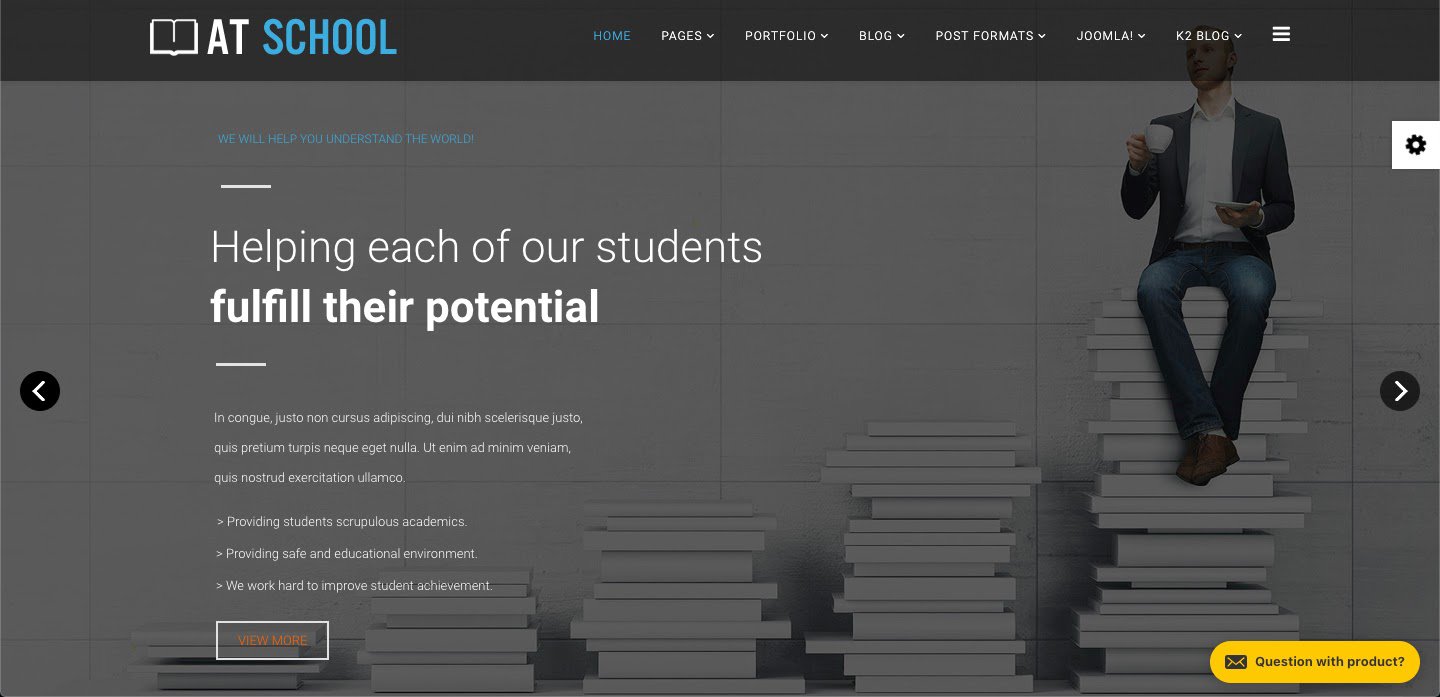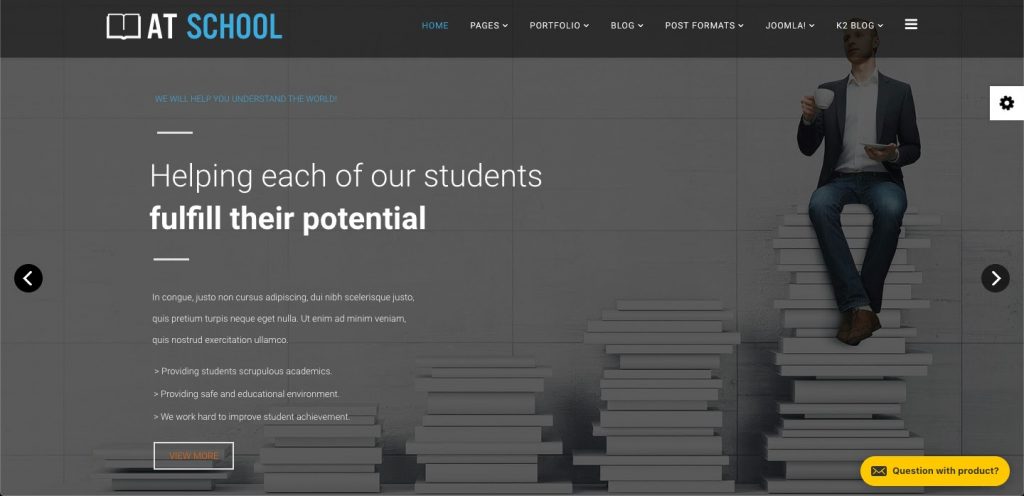 The up-to-date and minimalistic design of the AT School template is something you should draw your attention to. Apart from the impressive looks, it has full mobile optimization, several color options, content editor, and customizer. Either your website is devoted to running online courses or merely displaying educational data, AT School will make it look the best way possible.
Wisdom Education Joomla Template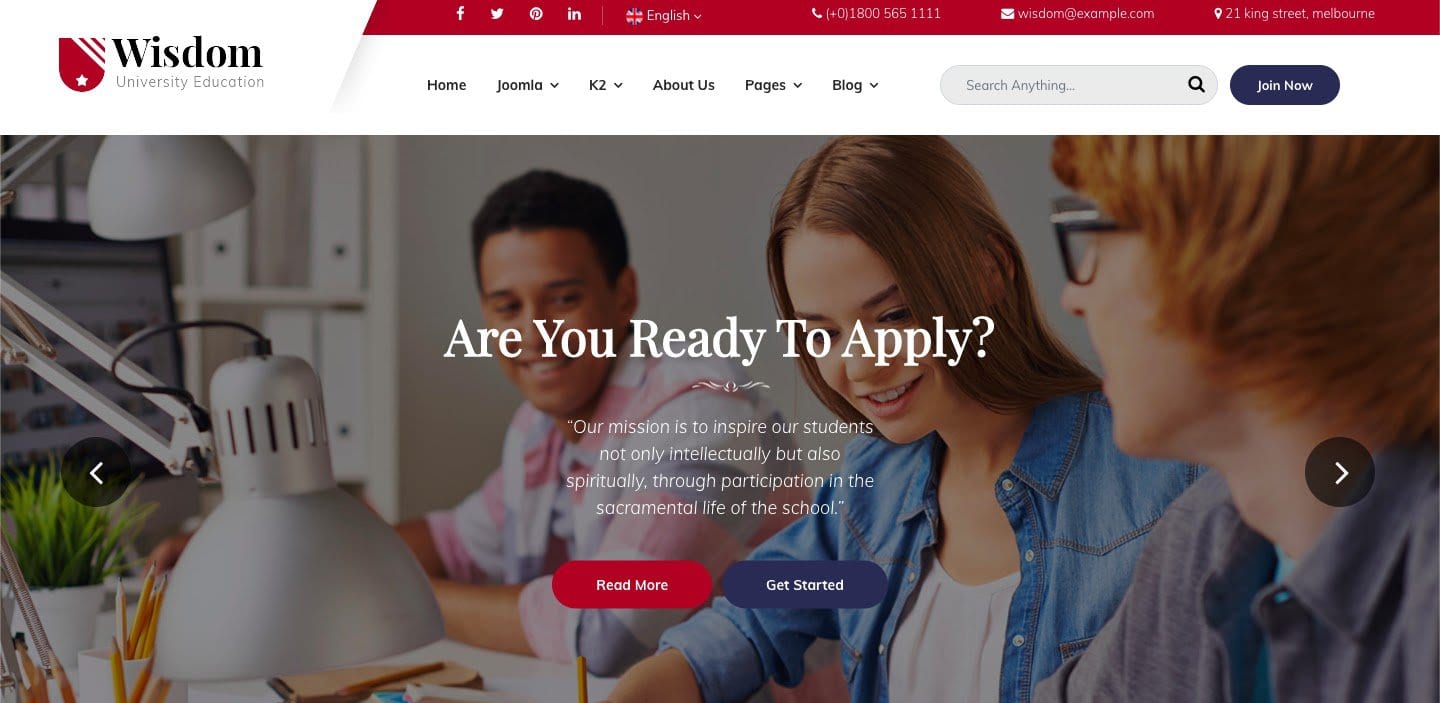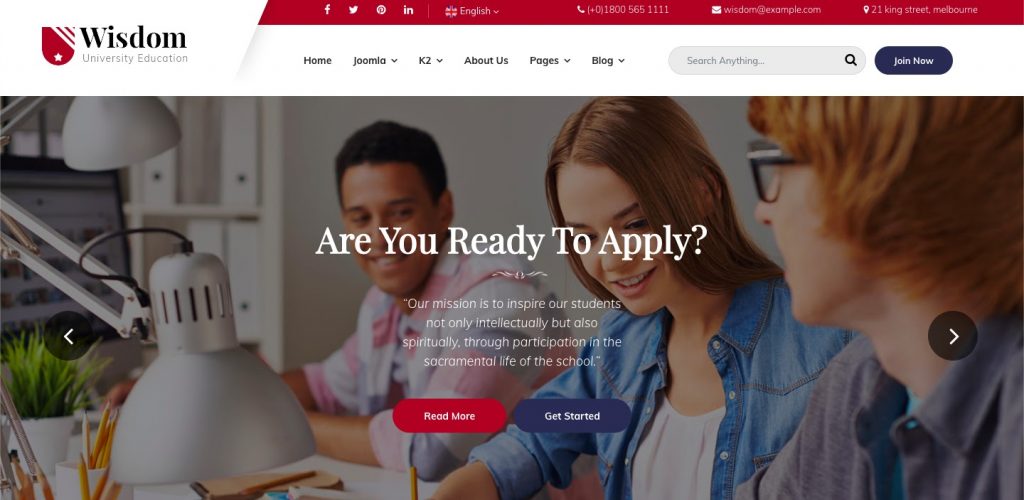 Reliability and quality are the key points for any educational enterprise. Sj Wisdom template is exactly about these two features. If your website has to be presentation-friendly and multi-device accessible, Sj Wisdom will cope with the tasks. Besides, it utilizes the K2 extension, which handles big massifs of informative content together with multiple plugin features.
Language School Joomla Template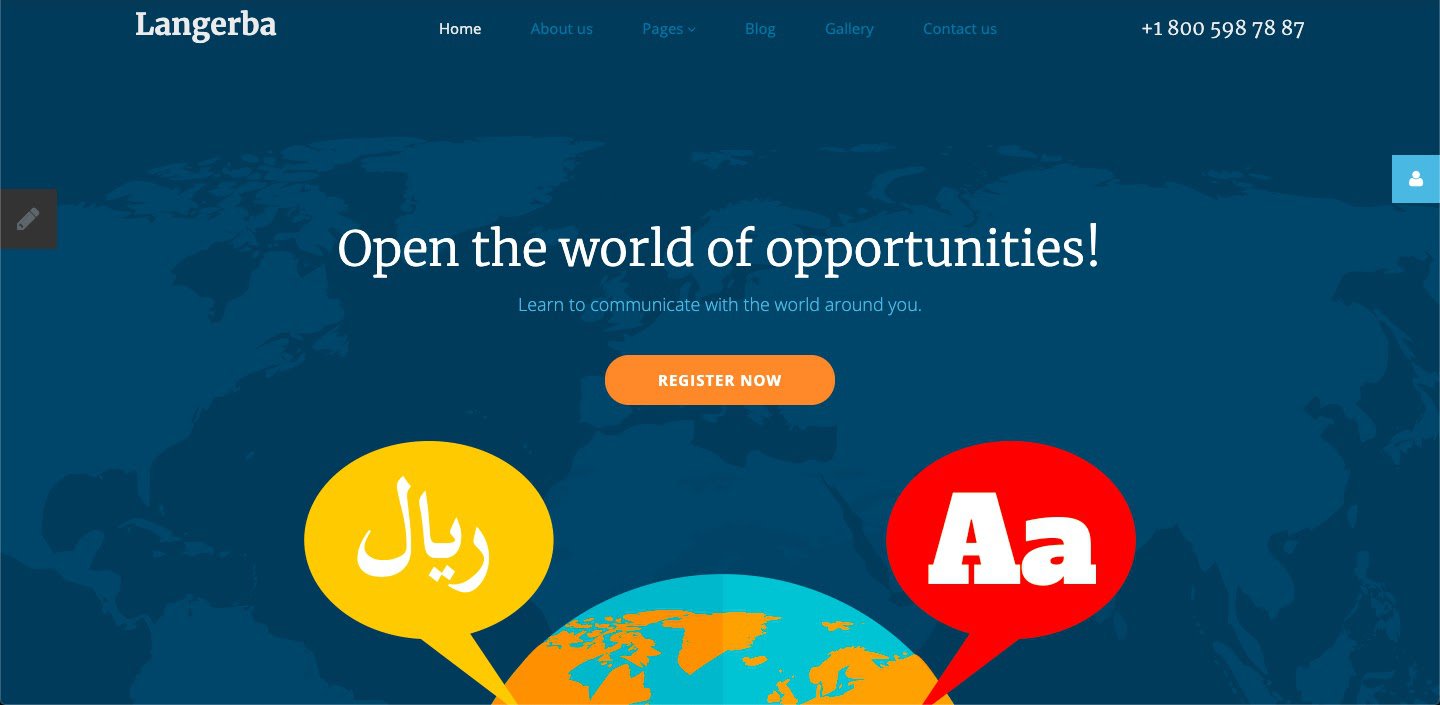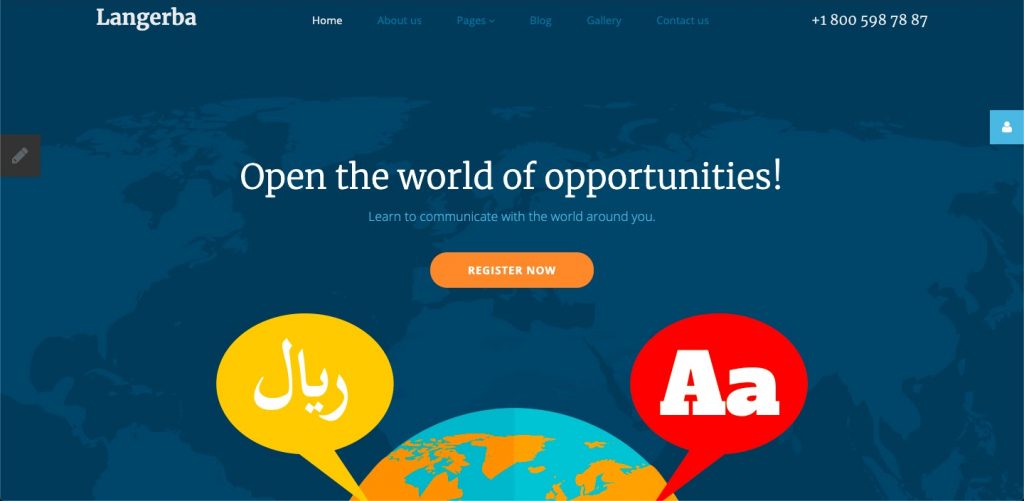 The amount of language learning websites seems to be growing faster than any other educational resources. The need for catchy and intuitive design and straightforward navigation is essential for language learners, and the Language School sample hits the point. A variety of contrast colors, diverse inner functions, and creative opportunities make it an excellent base for building a useful and efficient language platform.
Gravity Joomla Template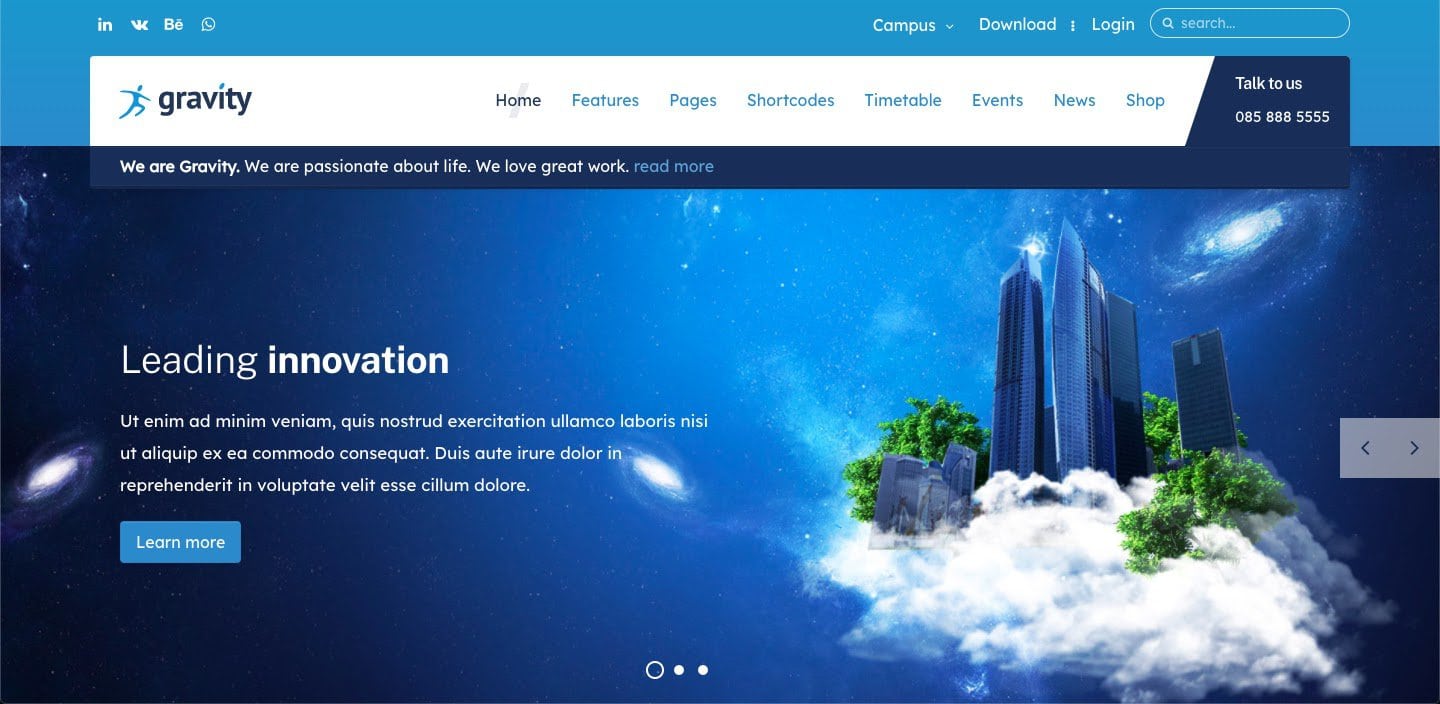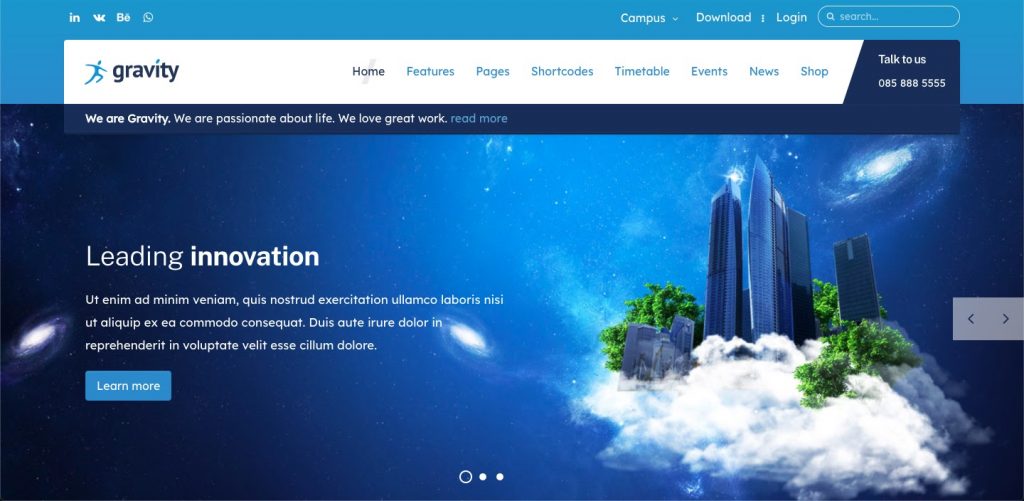 Solid interface and proper colors – what makes Gravity template perfect for professional education websites. Whether it is a professional essay writers team, school, university, or college website, either will benefit from the wise content organization and quick responsiveness. Apart from these, Gravity has an interactive calendar option to plan important education activities properly and other useful widgets to make it highly convenient for students.
sCoolCourse Joomla Template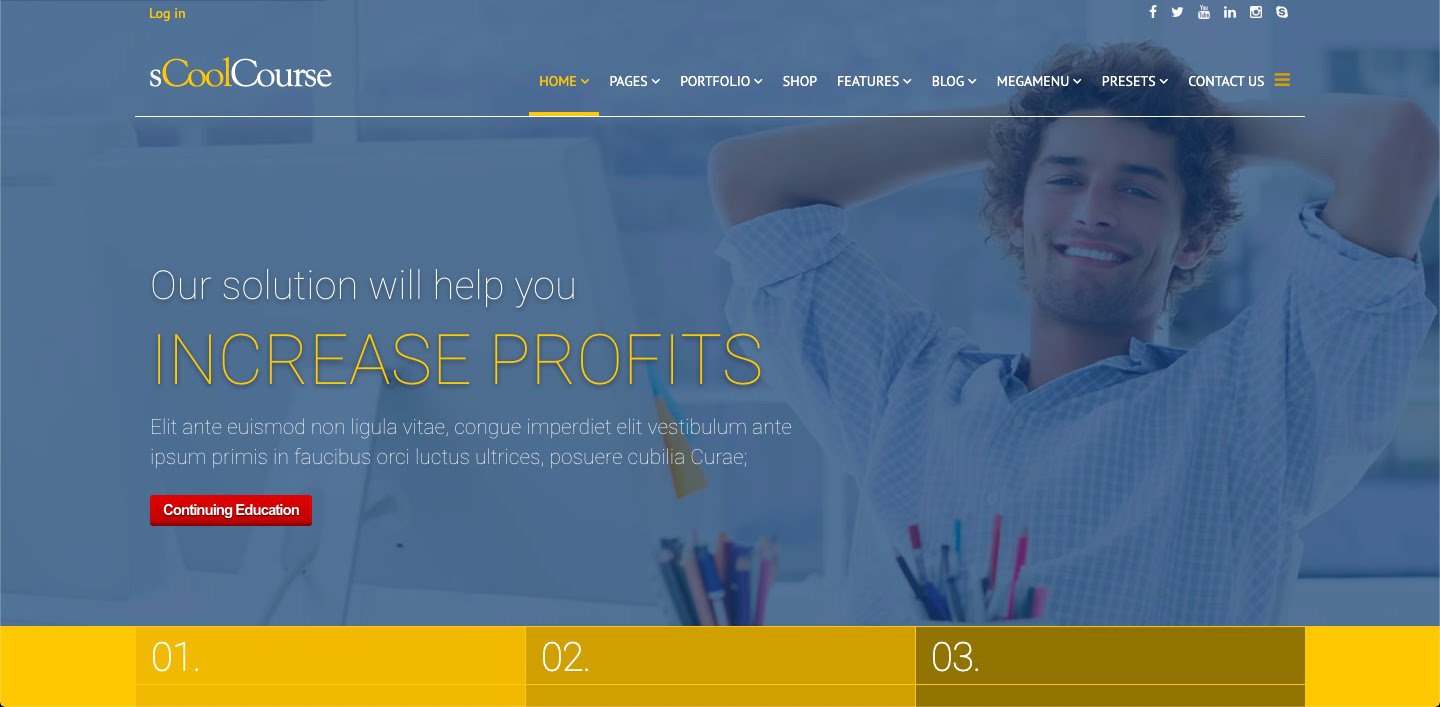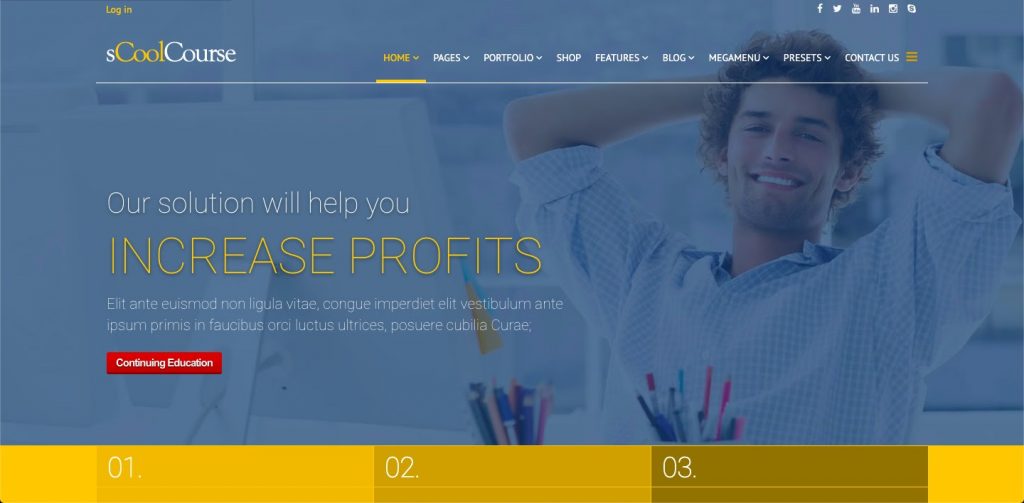 Online courses are getting extremely popular, especially when it comes to distance learning. If your business creates and shares courses, you'll be happy to discover sCoolCourse. With the sCoolCourse Joomla template, you can create a multipurpose educational website. A variety of theme shades, fonts, and plugins enables you to mix up and implement any of your best ideas. Clean and clear layout, K2 support, and smart content organization won't let anyone remain indifferent.
Education, Event and Course – ETHIC Joomla Template
If you dream of a perfect website, here it is. The Ethic was specially designed for higher education institutions, which need to have a respectable web image. It offers seven beautiful color schemes, clear stately interface, and design. Not deprived of extensions, the Ethic supports various events and forums like JEvents, Kunena Forum, JomSocial, and several others. What is even more important for frequent use is a wide variety of plugins and extra features like calendars, lists, media files that build the common ground for all kinds and ages of the site users. Once you've tried the Ethic, you won't let it go.
Education Responsive Joomla Template 52310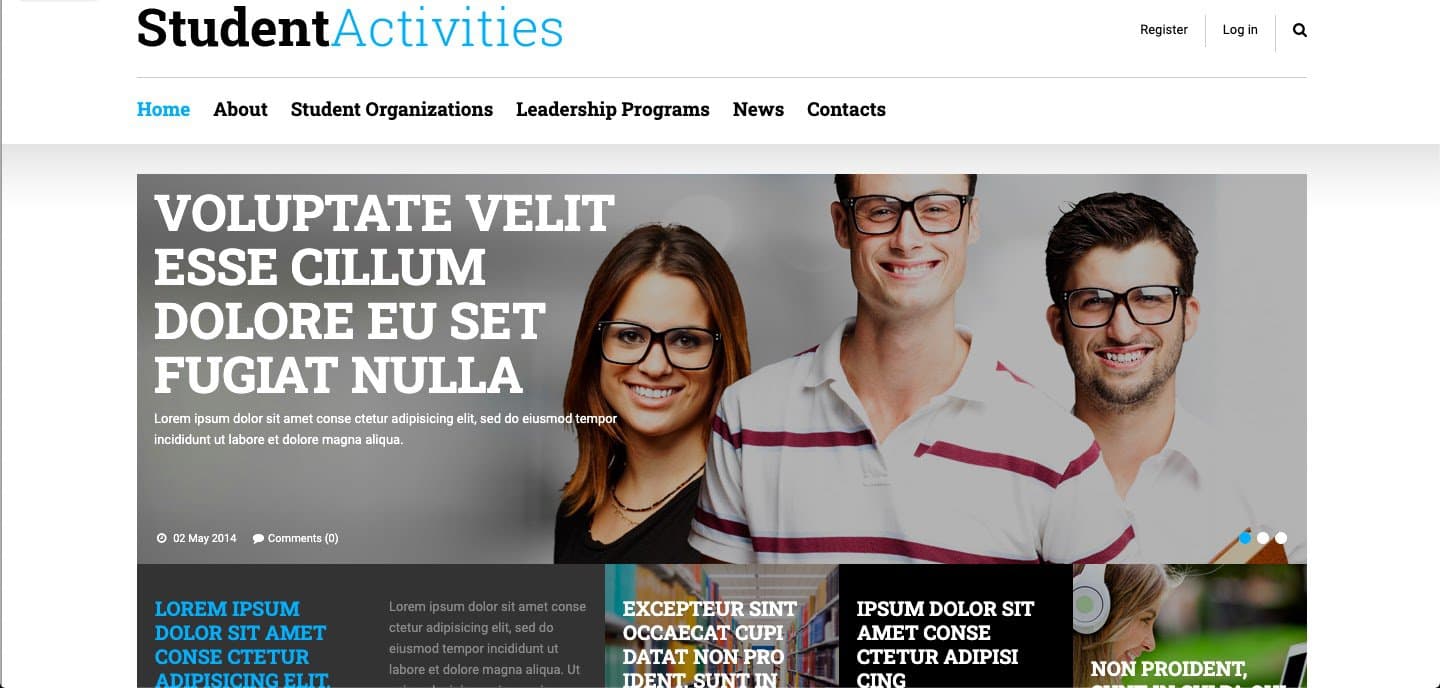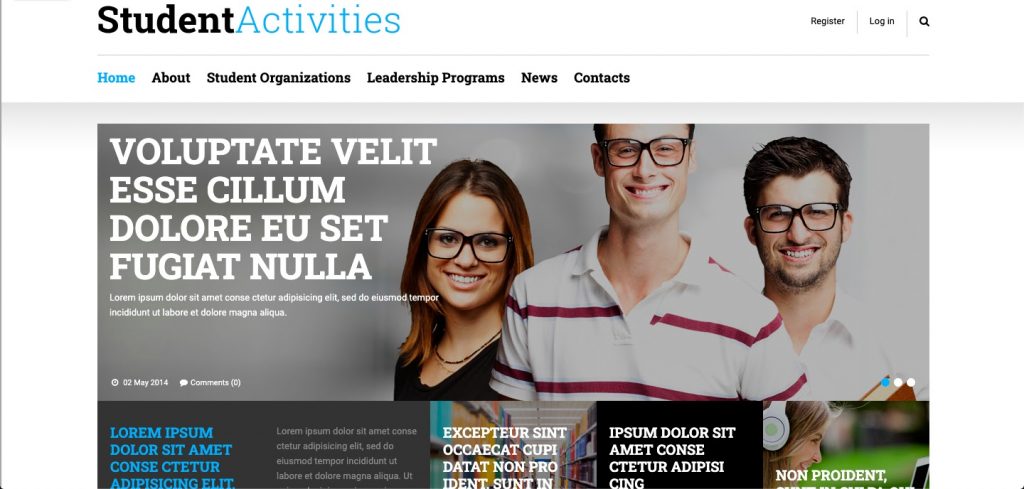 If this is not the love from the first sight, then what is it? An educative resource that gives out that zingy "magazine" vibe is a magnet for any knowledge seeker. It is bright and contrast, easy and intuitive – what else is needed to make up a powerful and efficient educational platform? Dozens of extensions, features, widgets, styles, and color schemes will help you create a website of your dream.
Private Teachers' Assistance Joomla Template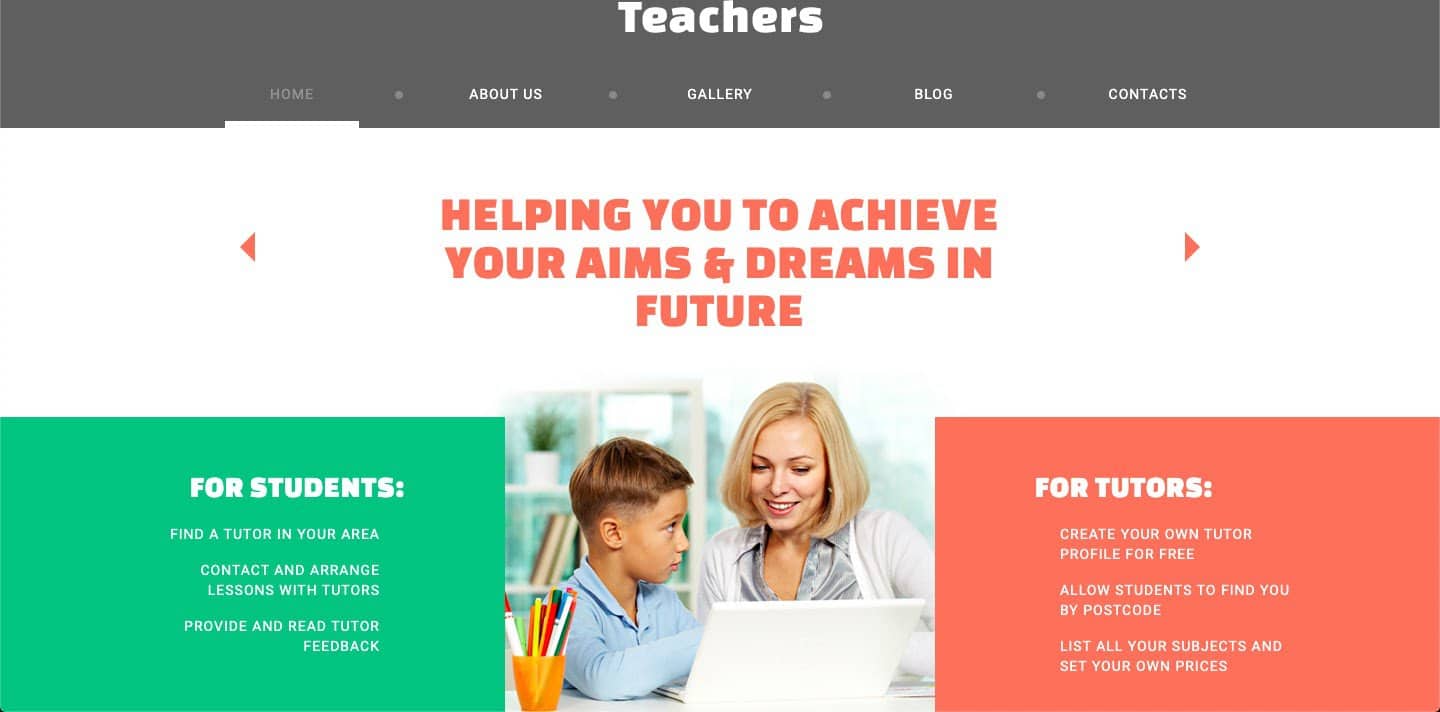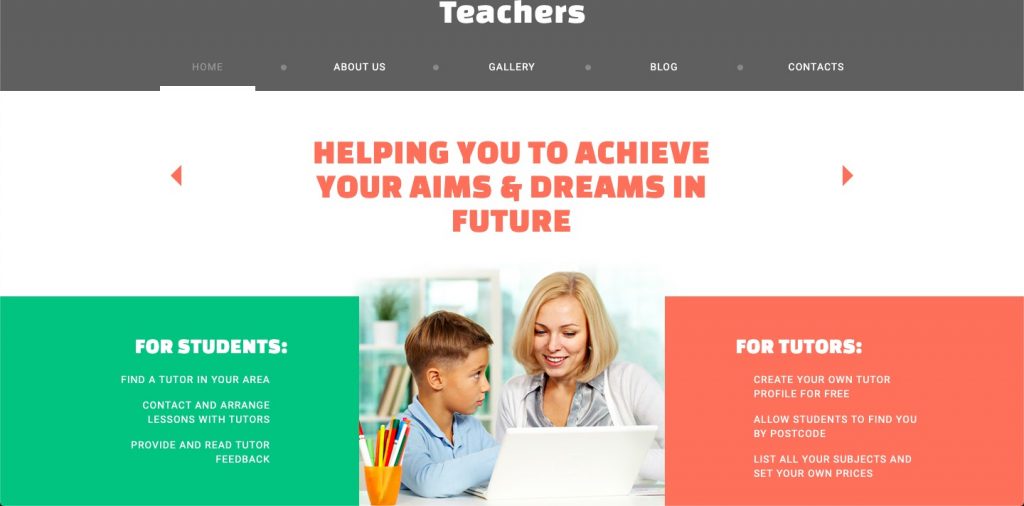 Education has become more sophisticated and power-hungry. So no surprise that some students struggle to keep up with the programs and need extra time or tutors' help. If your website advertises teachers to parents and children who seek professional tutoring help, Private Teachers' Assistance Joomla Template will come in handy. Apart from displaying personalities, the warm and welcoming website design of the Private Teachers' Assistance template will convince any parent to hire a reliable and experienced tutor.
Drawing Up The Bottom Line
Educational websites are a mix of knowledge, fun, entertainment, and multipurpose. Thus, to meet all the aspects mentioned above, Joomla has set up a variety of educational-friendly templates to cater to any possible educational resource. So if you haven't tried any of them yet, do not waste another minute and start building the best version of your website!