The number of IoT devices are increasing at a rapid pace. Surprisingly, the internet of things (IoT) has become one of the most significant developments of the 21st century. According to Gartner's report, people will be using more than 26 billion connected devices by the end of 2020 throughout the world.
There is no denying IoT devices have made people's lives a lot more comfortable on different fronts like cost, communication, automation, etc. However, IoT cybersecurity issues have also increased at the same time quite considerably.
Why is IoT Cybersecurity crucial?
Unfortunately, the entire security of an IoT network heavily relies on a single device in the chain. In case any one of the devices is hacked or gets breached, it can adversely affect the whole security of every other device connected in this chain. Above all, it can compromise the overall safety of the primary system instantly.
Therefore, all the stakeholders, including companies, employees, IT professionals, and end-users, should not take the cybersecurity issues related to IoT devices lightly. Here are some significant IoT cybersecurity challenges, including:
Data Privacy Threats 
We live in the modern era, where data protection is increasingly becoming difficult with each passing day. Organizations use IoT devices like speakers, lighting systems, smart TVs, smart thermostats, and others to harness, store, process, and transmit the data.
Additionally, they are selling all this user-data to other companies and violating their users' data privacy rights. As a result, people are bound to use online privacy tools like VPN, antivirus software, etc that allow them to remain secure and anonymous over the web.
However, when it comes to protecting digital whereabouts online completely, the role of VPNs comes in handy. These services help users bypass data privacy threats like hacking, data theft and others successfully.
That said, not all the VPNs offer a great mix of security and privacy features to their users. But, if we talk about ExpressVPN, this is not the case. If you read the review of ExpressVPN in detail, you would realize that the service provides numerous privacy and security perks like kill switch (network lock), split tunneling, zero-logs, DNS leak protection, 5 multi-logins, etc.
Therefore, people are turning towards VPN services like ExpressVPN in considerable numbers to protect their personal data from third-party advertisers and marketing companies' prying eyes.
Use of weak and default passwords
Different governments have advised manufacturers against selling IoT devices that come with built-in or default passwords. This is because weak credentials make IoT devices easy targets for hackers and other cyber goons.
Furthermore, there is a strong likelihood that all these devices can become victims of a brute-force attack sooner or later. For instance, Mirai malware is a clear example of how weak passwords can compromise IoT devices' security.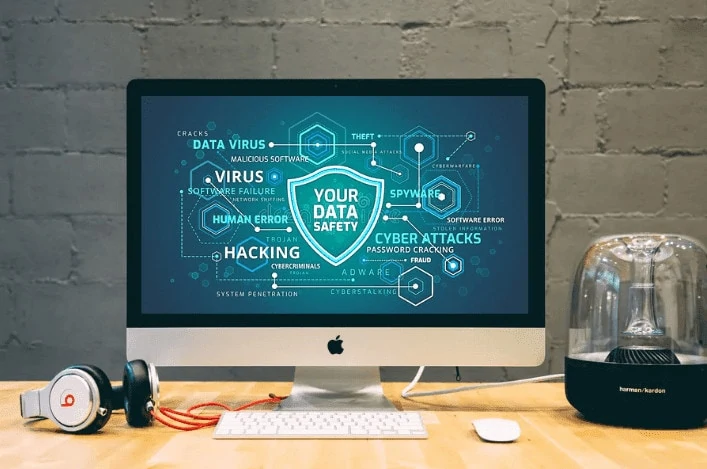 Unfortunately, the malware recognized vulnerable devices and infected them by identifying default usernames and passwords.
Outdated software and hardware
As we all know, the demand for new IoT devices is increasing drastically. Manufacturers are trying their level best to fulfill the orders of their customers. That said, they are not taking any measures about updating these devices security-wise.
If these devices are not updated regularly, hackers will eventually harm them through malware, phishing, or other cyber-attacks.
How to solve cybersecurity issues related to IoT devices?
The task of solving cybersecurity challenges associated with IoT devices is not as difficult as you think. Here is what organizations and end-users should do:
Create strong passwords and change them frequently
There is no harm in creating strong or complex passwords for your devices regularly. Likewise, you should ensure that your IoT device should have a unique password that is unidentifiable and hard to crack.
Apart from this, you should not rely on password managers as hackers can hack them. Hence, you should follow a traditional method by writing down passwords on a piece of paper. This approach looks odd but is mighty useful.
Update your IoT devices regularly
You should update all your devices frequently since lack of updates makes your IoT devices vulnerable to cyber-attacks. Therefore, you must enable an automatic software update feature on your devices to install security patches timely. Consequently, you can prevent hackers from injecting malware into your devices.
Do not depend on Cloud technology
Cloud storage is another useful way of storing your data appropriately. Interestingly, the latest IoT devices come with cloud storage features by default. Still, you need to have an active connection to use this feature. As a result, you can access your stored files or other data as and when required.
But, hackers or other cybercriminals can also hack this connection when you are using your cloud account. So, you had better stop relying on cloud technology to store your crucial data.
Instead, you should store your data and files locally beyond the reach of malicious people or fraudsters.
Final Thoughts
The IoT (Internet of Things) technology has undoubtedly transformed all walks of life, be it healthcare, automobile, supply chain, human resource management, etc. However, cybersecurity issues related to these devices have also hampered IoT devices' effectiveness a great deal.
Thus, companies and consumers should take cybersecurity measures mentioned-above to secure their IoT devices appropriately. This way, they can also reduce the chances of potential cyber-attacks in the right direction.