One of the main trends that setting success in content marketing is the good use of visual content. This type of content has become the best way to obtain a significant increase in the number of visits, clicks, and conversions.
Visual content stands out for being more comfortable for the human brain to capture and remember. On average, the brain processes visual information 60,000 times faster than data in text format. A right image can convey an idea or message much faster and with better results than text-only content.
Many platforms like Facebook, Twitter, Instagram, Pinterest, websites, blogs have evolved to provide their users with the possibility of including images and videos into their content.
What is visual content?
You have probably heard of visual content, and hopefully, you are already using it. And if you're not already, now is the time to start. I'm talking about visual content. Visual content is primarily image-based. It is a form of content marketing that focuses less on text and more on images, audio, and other types of interactive content. Compared with the text-only content models, which had gone through a hard time to get people's attention, visual content is much easier to relate to content marketing to a blog, email, or text.
Common types of visual content
Almost everything related to the image can be seen as visual content. However, I'm going to list some common types of visual content which we often use in content marketing in our daily life.
The most commonly used visual content can be understood as all those images that you use in your content to covey informative and complicated things more straightforward. We often see examples like pictures, presentations, infographics, videos (someone may think it as the king content), interactive graphics, diagrams, charts, screenshots, motion graphics, animated GIFs, etc.
Why does it good for brands?
I'd love to tell you something that you probably don't know. Back in 2012, when Facebook decided to restructure its algorithm to give greater visibility to images and videos, brands saw an increase in engagement of 65%. Yes, it is true that since then, it has caused her to get every shrimp onto this car. Visual content has proven its power on Twitter as well: an image on a Twitter post causes 150% more shares. Today it is rare that you do not share videos on social networks or do not use images to enrich your website content or blog posts.
The visual content helps the brand message to be heard louder and more precise than without text only. How can we make our visual content to attract our users' attention if we don't have much design skills? No worries, there are many simple tools online to help. I'll list you three I use often.
Three easy to use tools for beginners
If you are a technical veteran, you may use PhotoShop to design all kinds of visual graphics. But if you are not, check these tools.
DesignCap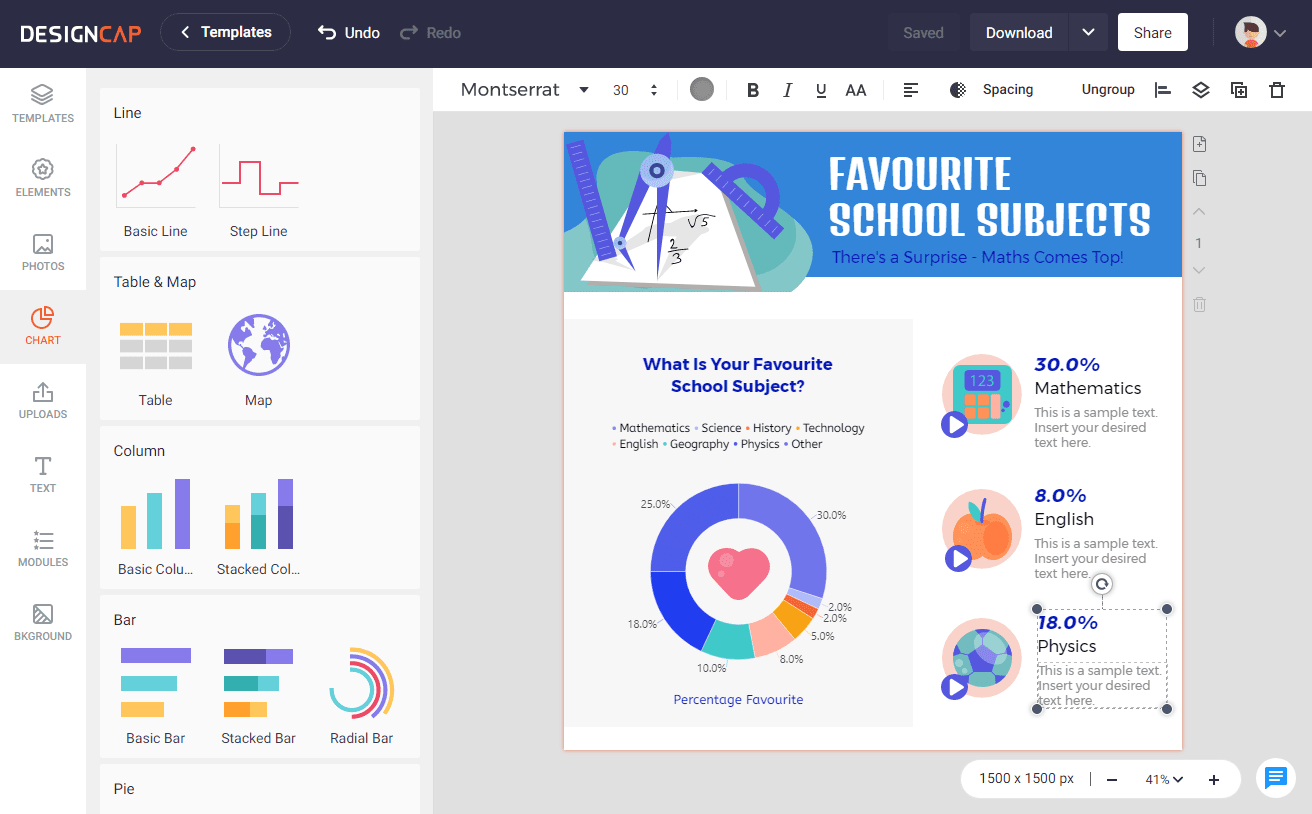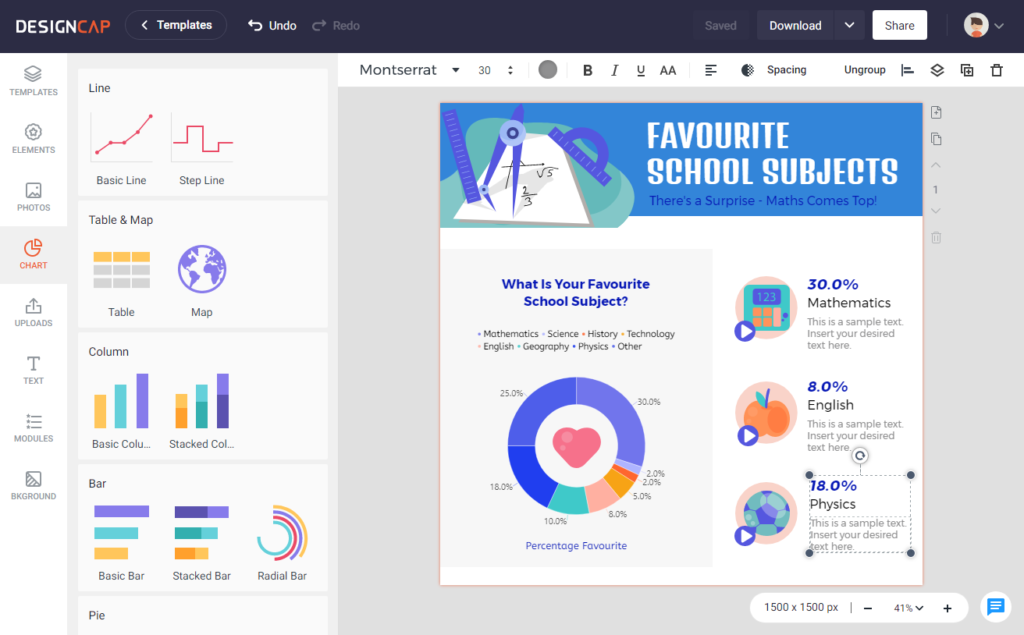 DesignCap Infographic Maker provides several handy tools for producing infographics, presentations, charts, reports, social media arts, and other graphics, facilitating the development process and making this task even simpler. It is one of the most used digital marketing tools, precisely because of its millions of resources and the ease of use.
What is worth mentioning is its chart tool. It's very flexible to import data from XLS, XLSX, CSV files. This is very convenient if you got a lot of ready-made data into the design. You can also add dynamic maps by searching for a specific region or country. It also allows you to export the final results to different formats and even share anywhere online with a produced URL.
Price packages
Free Plan: FREE of charge.
Basic Plan: $4.99/month if billed yearly. $8.99/month if billed monthly.
Plus Plan: $5.99/month if billed yearly. $12.99/month if billed monthly.
Canva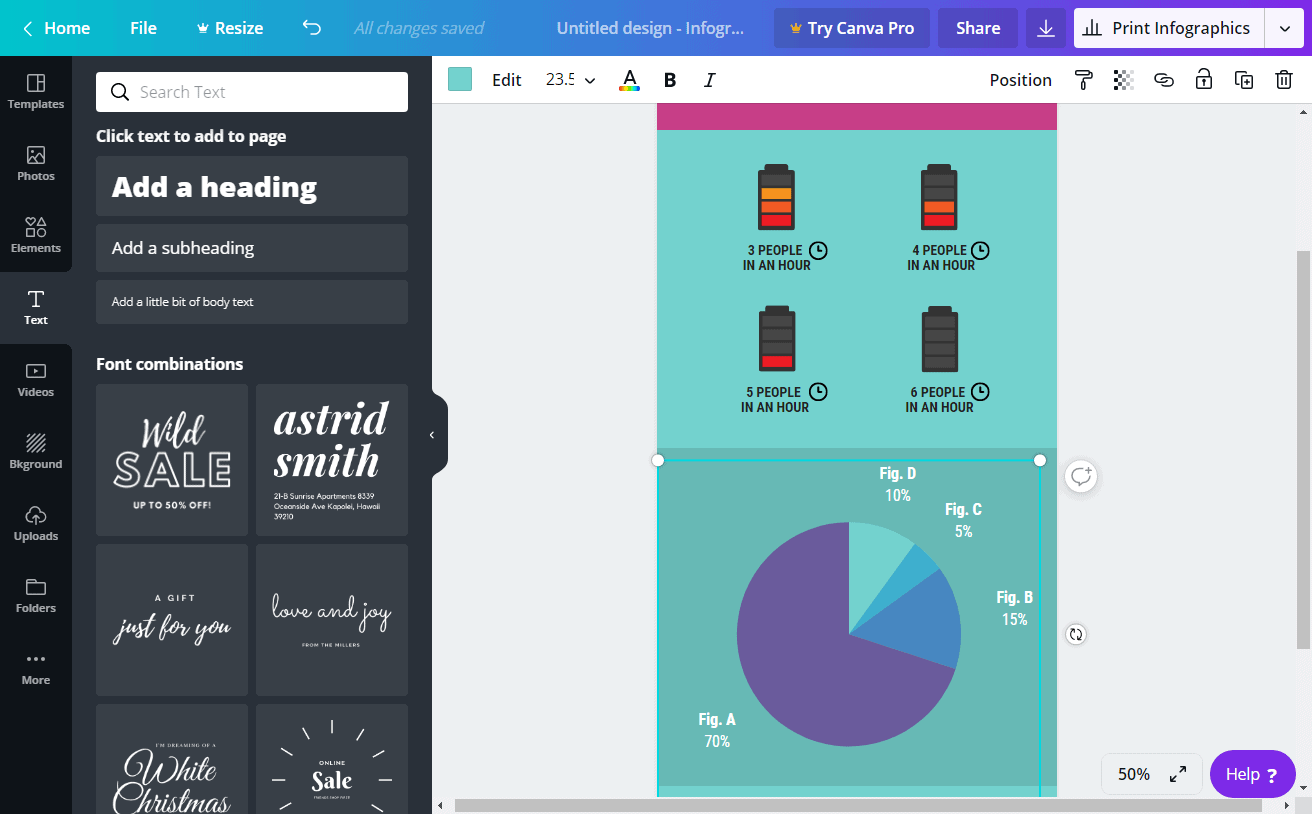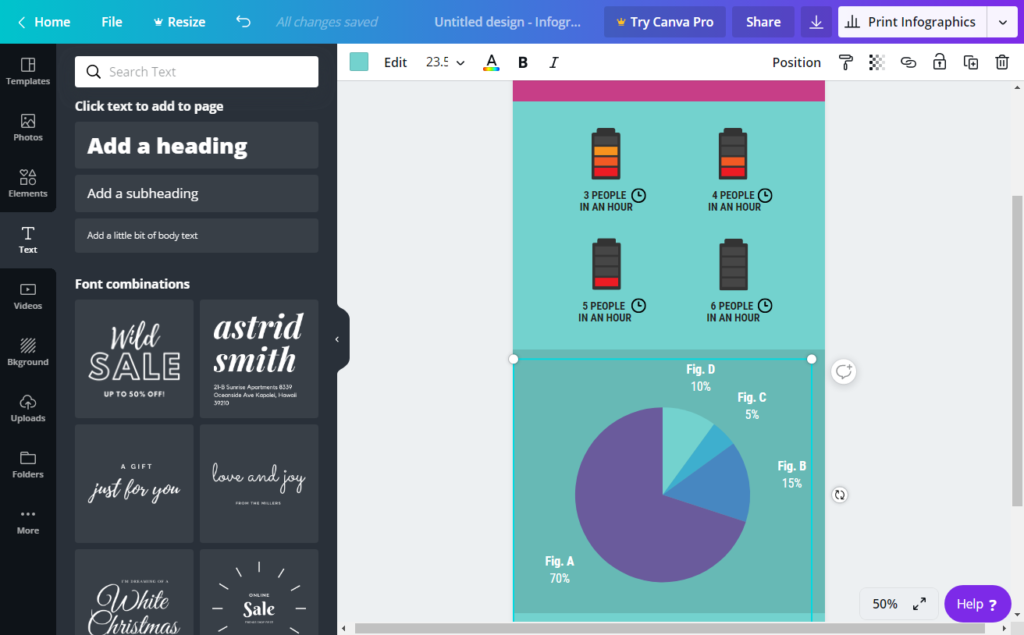 Canva is another easy to use graphic design tool to create visual content for your blogs and websites. Like DesignCap, it not only helps you to make an infographic, but it is also an excellent tool for creating impressive presentations, posters, flyers, social media graphics, etc. It offers countless resources of templates, images, icons, etc.
It is one of the perfect tools for beginners and professionals. Canva allows your creativity to run wild. It enables you to export the results to different formats and even share directly on social networks.
Price packages
Free: 30 days free trial.
Pro: $9.95/month if billed yearly. $12.95/month if billed monthly.
FlexClip
If you'd love to create visual video content for your blogs, take a look at FlexClip Video Maker. It is a powerful but simple to use video maker that allows you to create videos like a pro from personal mini videos to commercial videos.
FlexClip is different from DesignCap and Canva. It enables you to combine several video clips, photos, text animations, voice recordings into a new video, adding effects, music, etc. You are free to control the whole video appearance, background music, and more.
Price packages
Free Plan: FREE of charge.
Basic Plan: $4.99/month if billed yearly. $8.99/month if billed monthly.
Plus Plan: $7.99/month if billed yearly. $15.99/month if billed monthly.
I list three of the many tools to create engaging visual content for your blog posts. There are many more like Piktochart, Easelly, Fotor, etc. You can Google it on your browser to find one you like.
Sum up
Visual content that is attractive and offering valuable things to users is essential in any content strategy, especially for blogs. So why not create visual graphics to enrich your content and make readers get the content information more accessible and quicker?
Above, I list three simple online tools that help you tell your story with significant visual impact. So, you don't need to have any experience to create professional-level designs. Now choose the solution that will best meet your needs and surprise your organization with rich and interactive content.