Since its launch ten years ago, Instagram has been experiencing massive growth. It is now among the top 10 most popular social media networks in the world with more than one billion monthly active users.
Instagram is appealing does not only for casual users but also potentially winning place for entrepreneurs and brands. But if you want to get the most out of Instagram as a marketing platform, you need to have a significant number of genuine target and engaged followers.
While there are lots of apps out there designed to attract more Instagram followers over a short period of time, many of them are risking to put your account at a ban.
Yet, that doesn't mean there aren't some helpful and useful tools that can keep the promise; you only have to search a bit more thoroughly. One of those tools is Combin Growth.
What is Combin Growth?
Combin Growth is a smart Instagram marketing tool designed for both small and medium-sized businesses attending to support their businesses on Instagram. The app will help your brand get a genuine Instagram audience and increase your account's engagement.
Combin Growth doesn't just grow your Instagram page by attracting ephemeral likes, comments and follows, but also helps you build a whole community around your brand.
With Combin Growth, you can interact with the target audience, search for your competitors and their audience, track your account performance, and more.
How Combin Growth enhances your Instagram marketing?
Combin Growth is loaded with powerful features which help you take your Instagram account to the next level. Here are some to name.
Search for and engage with a target audience only
This feature helps you search and locate users and posts relevant to your business and niche. There is no better way to garner genuine followers that truly respond to what you post and happily interact with your content and Instagram page. To show you only suitable results, the tool automatically hides irrelevant Instagram users such as mass-followers, celebrities, scam, giveaway accounts and Instagram stores.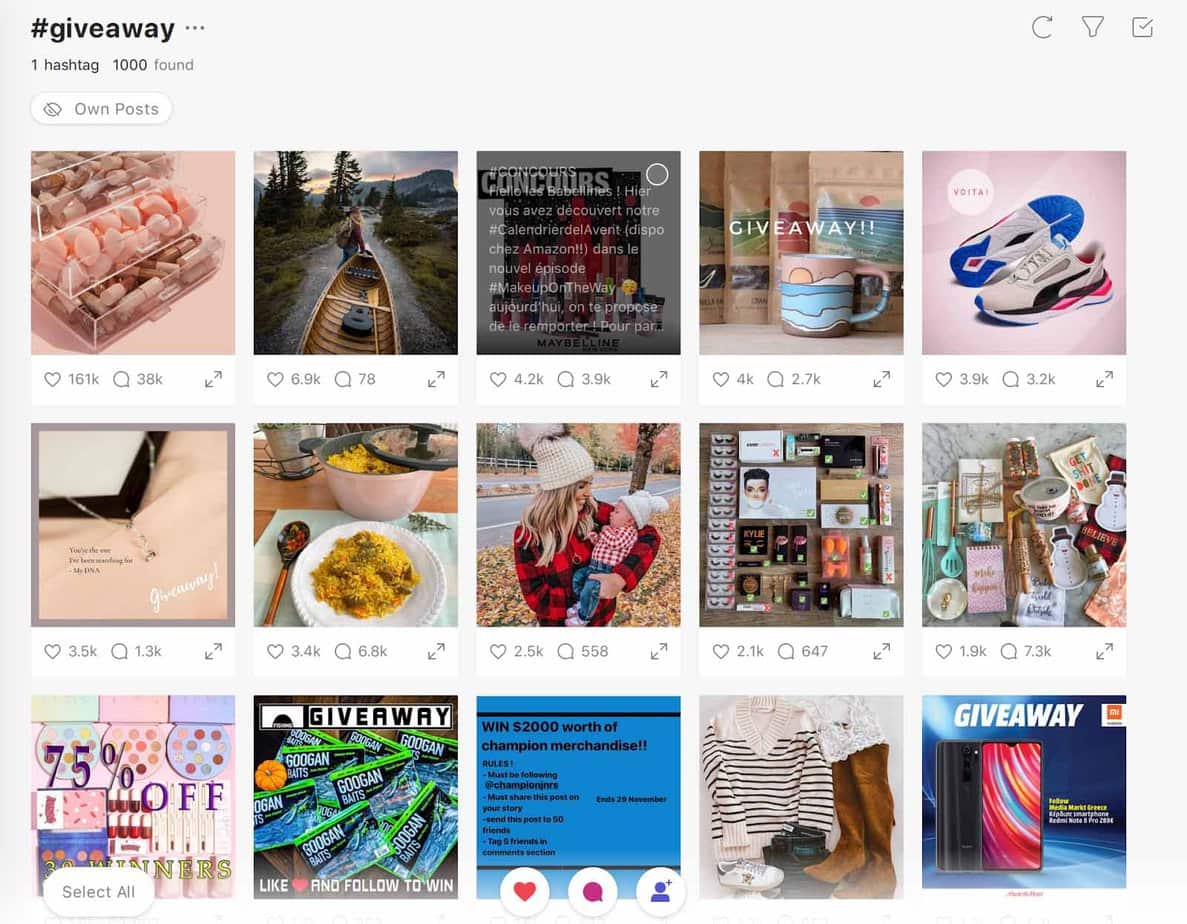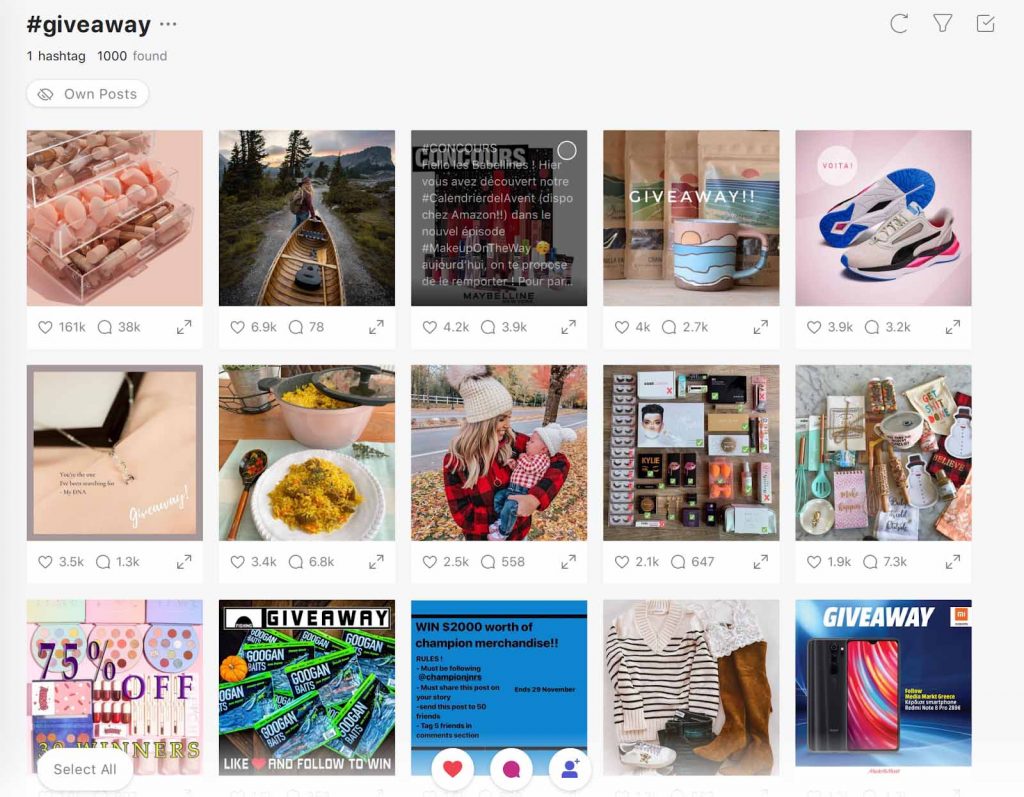 Combin Growth allows you to search by hashtag, location, keywords, posts of users, commenters and likers of a particular Instagrammer. You can even search with several parameters set at a time and target your search with the language, gender and audience size.
After your search is over, filter out the results by engagement rate, virality, likes and comments count, and post data. When you make sure the results you've found are relevant to your business, you can interact with them – like, follow and comment on them in batch according to the daily Instagram action limits to make sure your account is not risking to get banned.
Unfollow users who don't follow you back
Combin Growth manages your audience, dividing it into three tabs: All, Followers, Not Followers. If you want to unfollow those users who don't follow you back on Instagram, head to the required tab, select all or several users and unfollow them in batch in one click.
Track your Instagram account performance
The feature allows you to monitor your likes, follows, and comments performed through the app. Combin Growth will help you track your account's growth, the number of likes, comments, and followers you receive. This is an excellent way to track how effectively Combin Growth is helping you grow your account.
Manage several Instagram accounts
Having more than one Instagram accounts has become a casualty. Instagram page of your brand, your own account as an entrepreneur and personal page are all crying out for attention. With Combin Growth, you can manage up to 15 Instagram accounts from a computer. The tool comes with a build-in proxy setup that helps connect multiple individual proxies to ensure safe Instagram promotion.
Find relevant Instagram influencers
Speaking of growing Instagram and getting more Instagram followers, we can't underestimate the power of influencers. It is one of the most actionable marketing strategies today. Influencers, whether it'd be opinion leaders with millions of followers or nano-influencers with just a few followers, help increase brand awareness and generate leads. However, considering the number of influencers keeps growing day by day, it can be pretty challenging to find the relevant influencer for your campaign.
This is where Combin Growth will assist. The app helps find the best influencer for your business without you having to spend several hours doing that manually. Here's a short guide on how to find influencers on Instagram.
Try Combin Growth for free now to get new Instagram followers and enhance your Instagram marketing.