Every online store owner will face some challenges to increase their online sales. Knowing about where to start and techniques for standing out from thousands of eCommerce stores can be very daunting. 
The explosion of your growth in eCommerce has to make it very tough to attract customers and visitors to boost your online sales. In this article, we are going to discuss on popular marketing channels, social media, and discuss important social media marketing strategies to help you increase your sales with the help of infographics. The branding and engaging content is the key to generate more sales through your online stores. 
What is eCommerce content marketing?

Pros of social media marketing

10 Techniques of eCommerce content marketing

A creative touch is important for eCommerce content marketing
What is Ecommerce Content Marketing?


This marketing technique is used to sell and promote your products online using a different type of social media platforms. Brands have the option to use both paid and unpaid social media marketing techniques to increase their online sales and also generate brand awareness. 
These social media sites including most famous and common one that most folks know, like Twitter and Facebook, also there are many less known social media sites and brands can also use these sites to increase online sales and oversell business goals. 
Pros of eCommerce Content Marketing 
When use operative, eCommerce marketing can produce huge benefits for your online store. A recent survey shows that online stores that are using eCommerce marketing found that their revenue and sales are increasing day by day. 
Beyond that it helps an online business boost their online sales, eCommerce marketing allows online stores to have 2-way interactions with their consumers. It will also provide valuable customer feedback about the brand, industry, and products and also makes you aware of the competitors. 
Now let's take a look at how you can implement eCommerce marketing to generate more sales with the engaging content and branding. 
Post Effecting Content Frequently

Automate your word of mouth with eCommerce marketing

Create some micro content for your social feeds

Host Twitter chats with the audience

Invest in an infographic                                           

Make it convenient to share products
Post Effecting Content Frequently
To grow an online following over time, this is very crucial to post engaging content continuously. Audiences may respond separately depending on the posting frequently, so always make it sure to figure the best cadence for the brand. Compare your engagement rates and postings by the competitors. 
Numerous online stores have looked in the optimal number of time to post engaging content on each channel, its worthy to point out your potential appetite of consumers on different platforms. Hootsuite and Buffer both are very helpful tools to schedule your future posts. Intergrade these both tools with your browser and dozens of other smart apps and schedule post to your eCommerce networks. These smart apps can help you out to cut down extra time on executing social marketing strategies. Content is always the king and if you post engaging content regularly it will increase your online store sale. 
Automate Your Word of Mouth with eCommerce Marketing
Use products reviews to make trust and gain products insights is a good way to increase your online sales. Use review apps to encourage customers to comment reviews after they've complete a purchase. This is a completely automated process and you don't have to reach out to the customers by yourself. 
Connect your store social accounts to post direct reviews to your pages This will provide some fresh content that will help you gain traffic from the social accounts to your site, it will boost your online sales. 
Create Some Micro Content for Your Social Feeds
Consider that context in which the users are browsing online. Perhaps they are on their smartphone or working at their desktop at the work, etc. One thing is always common in social media users that they often scroll in between the tasks. The bite-sized content is the best way to captivate the audience. Social media strategies may work particularly well on platforms like Snapchat. 
For example, if you are selling soccer players products. You can use posts on social media to attract soccer players. You can cut these posts from your article that you have written for the products and make small pieces of your article to use on social media. 
Host Twitter Chats with the Audience
Engagement is very important to keep your online community alive and stay connected with you. A big tactic to grow your following on Twitter and increase online sales is hosting a chat on Twitter with your community. 
There is also an option available for cohosting the existing Twitter chat and start your own. Co-hosting is the best way to tap into an existing audience. Hosting your own chat is difficult that's why it's easy to co-host an existing Twitter chat. After some time, you'll notice that you are establishing your brand and boosting your online sale. Twitter is one of the most effective ways of boosting your online sales. Twitter chats can increase audience to your online site that turns into the sales quickly. 
Invest in an infographic
Investing in a well-designed infographic is an important way to drive huge traffic and potentially backlinks building, these backlinks are great for the search engines (SEO). Costs may range greatly for good infographics-it depends on the skill level of a graphic designer- but it's a big investment to increase your online sales.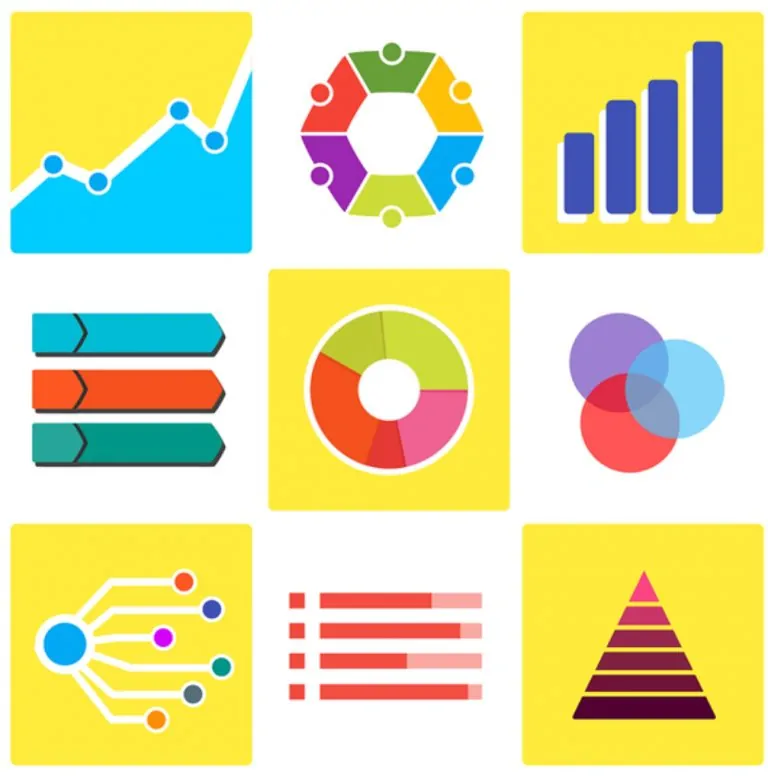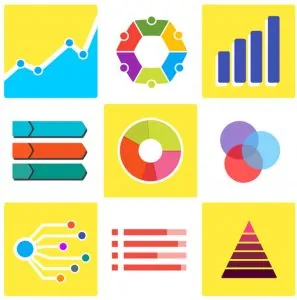 You can make free infographics for your online business by the above websites. Once you got an idea of how you can research the topic and can identify the infographics points. You can also hire a professional to cover all the points you want to add in the infographics. Suppose that you want to sell bicycles and gears. You can create an infographic to talk about the environmental-related benefits of bicycling. You can include points like how much a routine commute saves in their fuel emissions, you can compare the number of bike and car owners. 
Make Right #Hashtags
The right hashtags are very important these days, hashtags make it easy to start conversations and discussions by posting that is relevant to your brand. Social media tools can also help you to find, retweet and can reply to the posts under the different hashtags. You can make hashtags according to a high-profile event that is coming up, prepare in advance so you can take necessary action on time. Most big events are accompanied by these hashtags. Hijacking a hashtag is not good just make some contribution in the conversation in a decent and meaningful way. 
Hashtags are a very good way to boost your online sales because these days every one follows the hashtags and they have an emotional connection with the hashtags. Making right #Hashtags can boost your sales and increase your audience too. 
 Conclusion 
Effective eCommerce marketing should involve some curating content, scheduling some posts related to the brand, and automate what you can. 
But bringing out finest in eCommerce marketing is more than the brand broadcasting- it's about the understanding, reacting and engaging your audience and their world. 
These days so many brands are using eCommerce and social media marketing to boost their online sales, it's important to build a real connection with your audience to keep them engaged and increase your online sales by the help of engaging content.