The fashion industry is one of the most demanding – beauty, inspiration, consumers care innovation and more. Today, there are more than 1.3 billion people active on social media platforms each day.
With the rapid rise of the internet and technology, social media is trending nowadays because of the business and fashion industry. Becoming a fashion icon was next to impossible before social media.
Social media has changed our way of dealing with things because it has not only changed the way we consume information but has changed our lifestyle. New trends are created every day because of the fashion industry that keeps on changing every now and then.
The social media platforms led to the rise of influencer marketing and it one of the leading marketing platforms on social media. It has really changed the fashion industry completely.
More and more brands are there on social media because their customers spend more time on these platforms so they can target their relevant audience in the long run.
What Social Media Means for Jobs in the Fashion Industry?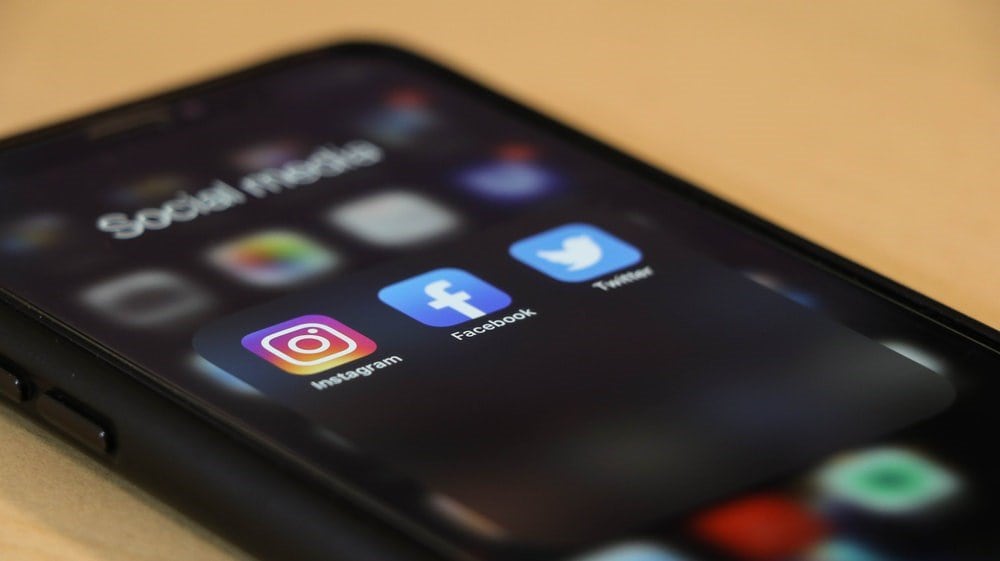 The rapid rise of the fashion industry led to an increase in job opportunities on social media whether that be working with designers or New York retail agencies.
Several NYC retail agencies and brands currently regarded as a new form of advertisement that delivers online fashionistas with brand exposure, great free products, and paying work.
Some of the designers such as indie now no longer have to rely on their family and friends to showcase their products. On the other hand, they don't have to go to every indie fashion market. So, now they can find multiple ways to represent their company or brand by hiring individuals.
In virtually every industry, social media has virtually become a useful and important part of a CV. You might have noticed that while filling out a job application, it is not strange for employers to ask social media profiles. It is because an industry recognizes a person completely by their social media profiles. Actually, these things are done to test the person whether they will fit into their brand or not.
How Social Media Has Changed the Fashion Industry?
Social media reframed the structure of fashion allowing users not only to consume fashion but also to contribute to it. The social media has influenced the fashion industry more than any industry to a great extent.
Here how it has led to the change in the fashion industry,
Social media has brought diversity to the business more than anything. People now have the chance to take matters into their own hands who have felt unrepresented in traditional forms of the fashion world.
On the other hand, people of plus size and color previously had trouble spotting bents but now they are very easily able to find online groups through social media.
On social media platforms, users often tag brands so that anyone can find it easily and order them from the comfort of their homes.
Tagging brands are very common on social media platforms and this way you can increase your audience by targeting the relevant customers. Social media has really changed our lifestyle and the way we deal with things.
Nowadays, celebrity endorsements are also increasing at a rapid speed. Celebrities are able to endorse products on their Snapchat profiles, Instagram profiles, Facebook pages, and many more.
But the celebrity endorsements have ultimately happened in a few limited ways such as public stunts, interviews, commercials, etc., in times before social media.
Nowadays, social media is full of tricks and tips about how to stay fashionable via the most affordable ways. Fashion hacks are increasing day by day.
Social media platforms are very cheap as compared to traditional platforms. Advertisements for your product on social media requires very low cost and the engagement and conversions that you are going to get is really unbelievable. You are going to get more followers and conversion via social media platforms.
Consumers are Contributors:
Yes, it is true that consumers are contributors because if your consumers will like your products on social media then it is obvious that they are going to share it with their family and friends.
At the highest level of fashion, contributors are able to have a front row seat. Social media apps give users a close view of essential fashion events such as Red Carpet, MET Gala, and other fashion weeks worldwide.
These trends are increasing at a rapid speed and you must know it in detail so that you can use it for your own fashion business.
Using hashtags, you are able to find easily whatever trend they want with the snap of a button. Whenever you are promoting your brand on the social media platforms then you must hashtags because via hashtag you can reach a wide audience at the same time.
The hashtag helps to target some specific brands on social media platforms such as Facebook, Instagram, Twitter, etc. But make sure you don't over-optimize your hashtag because it can turn into irrelevancy.
The Final Thoughts
Therefore, now you know better how social media has changed the fashion industry. On the other hand, it is affecting other industries as well. The rise of the fashion industry has made our task much easier in communication, conversions, and engagements.
Author bio:
Ani Johnson is a passionate blogger. She loves to share her thoughts, ideas and experiences with the world through blogging. Ani Johnson is associated with Online Health Media & Follow The Fashion. You can also follow me at Facebook, Instagram, Pinterest & LinkedIn.