The Internet has transformed our daily lives; It has evolved into the main source of information, with search engines serving as the main entry point to it. Almost every one of us is a culprit of relying on online resources whenever we are looking for products or services. Someone will go online to find accommodation, trending foodie joints, cooking classes, and even a mechanical maintenance job description. In fact, we are often disappointed when our searches end in fruitless results.
In this post, we will look at 10 ways the Internet has changed how we live our lives today. Read on to find out more.
1. Better Social Connections
The Internet has enabled people to connect, communicate and share with millions of others. You can still go out and meet your friends face-to-face but you also have the option to send a friend request on Facebook or join an online group chat. It doesn't matter where we are because we can just click a button and we will be communicating with our friends and loved ones.
The Internet has also created a platform for people to share their thoughts and opinions with the rest of the world. Anyone can start a website or blog and post anything they want, as long as it does not break any laws. People from all walks of life have been given a voice by the Internet. Famous or influential personalities can make themselves known and connect with fans.
2. You Can Shop for Everything Online
Online shopping has revolutionized the way we used to do things. The fact that you can now purchase almost any product without leaving the comfort of your home is just amazing. Gone are the days when you had to go to department stores or malls just to buy something. You can now do it in your slippers and pajamas.
Almost every industry has shifted into the digital realm. It is now possible to get a degree online, purchase plane tickets online, order ingredients for dinner, and even buy or sell a house. Transaction can even be done in the blink of an eye. The Internet has finally made everything accessible within reach.
3. Ability To Work Remotely
The Internet has opened up so many opportunities for people all over the world. There are jobs that are now available online, such as digital marketing and writing. It allows people to work from anywhere at any time. All that is needed is an Internet connection and a laptop or smartphone. This program enables employees to enjoy their work-life balance while advancing their careers at the same time.
And in the event of a pandemic (such as the 2019 COVID Pandemic), the Internet allows employees to work from home. This is safer, as people will not be traveling to an office filled with sick people. Even those in quarantine can be productive while in isolation.
4. We Can Start Our Own Businesses And Make Money Online
We are beginning to see a new generation that earns solely through the internet. Some even make careers out of it by making full-time income from their websites or blogs. Creativity is being encouraged and rewarded. YouTube, for example, is notoriously known for their royalty payments to content creators for every video hit.
In the past, people were limited with what they could achieve because many career paths required a degree or some kind of formal education. Now, more and more people are able to shape their futures by starting small businesses online without going through traditional means of learning a specific trade.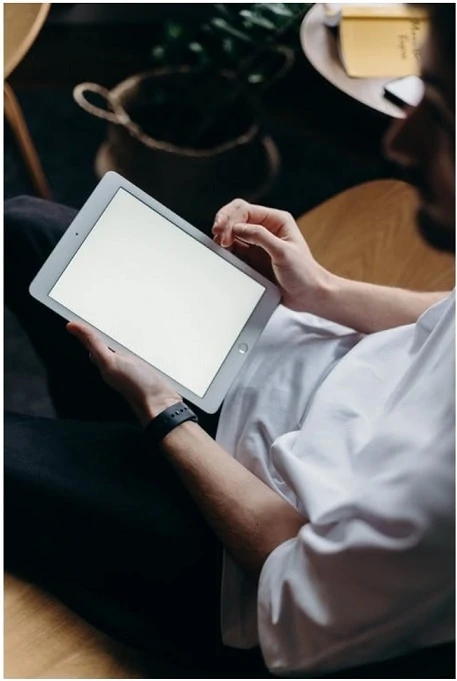 5. Education Barrier – No More
A few decades ago, if you had told a scholar that students will study online, they might have thought you were crazy. However, with the advent of the Internet and online courses; this is now a reality.
More and more universities and colleges offer degrees and coursework completely online. This means that anybody around the world can study something like medicine or nursing without leaving their home country. Courses range from simple language classes to cryptic industrial maintenance technician training. And with technology growing exponentially due to increased connectivity, you never know when we might start using VR (virtual reality) tools to attend classes.
6. Entertainment On Your Fingertips
Online video gaming is one of the most popular pastimes. It is no wonder that 37% of the world's population plays them. Other than i-gaming, you can play casino games like poker, baccarat, and slot online. Not forgetting streaming platforms like Netflix and Hulu which offer users access to high-quality entertainment on a subscription basis.
The Bottom Line
The Internet has revolutionized our lives in a lot of ways. From the most basic things like buying groceries and checking out your favorite TV shows online, to more complex matters such as online banking and remote work. In fact, the Internet has changed our world for good, and it will continue to do so in years to come.