If you spend your time at home on digital jobs where you constantly need to open PDF files, you may need to know a good tool. PDF files have something peculiar that can annoy you, and that is that they are not editable, but you can correct it. Knowing a PDF to Word conversion program, you will have the opportunity to manipulate your documents without problems.
However, you may need to look at the best file converters, so you don't go for the first option. Converting files may look simple, but it would get complicated if you don't use the right App.
1. PDF to Word
The most important conversion tool that you will need for the job is the one that allows you to convert PDF files to Word. You will be in big trouble when you have a non-editable PDF document, and for some reason, you need to add text to it. These documents, which at first glance are not editable, only have to be transferred to a simple format such as Word, and you can do it with a click.
Among the sub-tools that you will have available in the conversion are:
Convert PDF to Google .Doc document
If you are in the middle of work and need to download a PDF file on the internet, but it needs to be edited, you should use the tool. Your experience at work won't be affected by the simple fact that your document is in PDF, DOC, or another unwanted format.
How to convert PDF to Word?
Even if you doubt it, PDF files are the most used in the labor field. However, it is a file that limits your work when it comes to editing, so you must convert it to other formats. The PDF to Word conversion process is simple as long as you look for the right tool.
With a quality website like "PDF to Words," you will convert 2-megabyte files in seconds. These files will retain their format, font, images, and other features that highlight the document. You can have the converted file for download or upload to Google Drive for easy handling.
Protect your data in the conversion of PDF files
You may feel worried about converting PDF to Word because your files may be stolen. However, you will not suffer from these thefts that look common on the internet with the right tool. The default program for the conversion offers the best encryption security so that your document is not copied.
You will also not suffer from file duplication because the provider will not keep records of your documents. Anything you upload to the website will be delivered in another format at the time of conversion.
How to convert PDF to Word?
Now that you feel anxious to use the PDF to Word conversion tool, you need to know what are the steps to follow:
Step 1:
The first thing you should do is upload the PDF file you want to convert. The tool will have a space for you to upload your files by dragging them, or if you click on "select documents," you can choose it manually.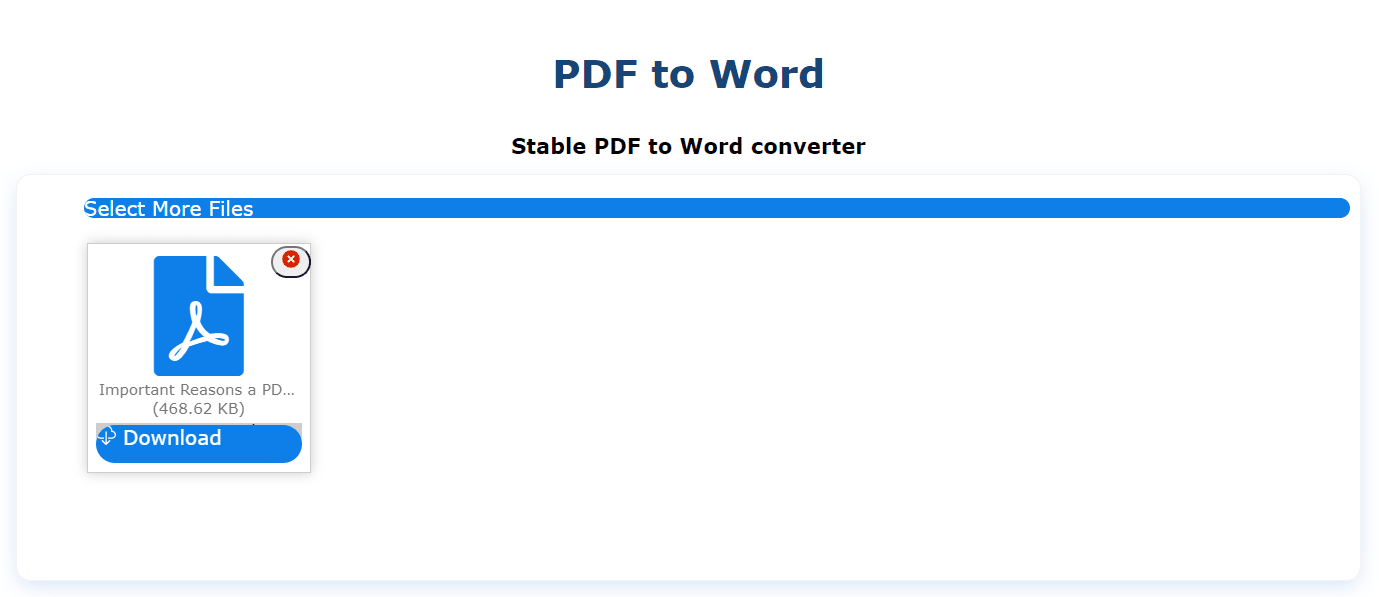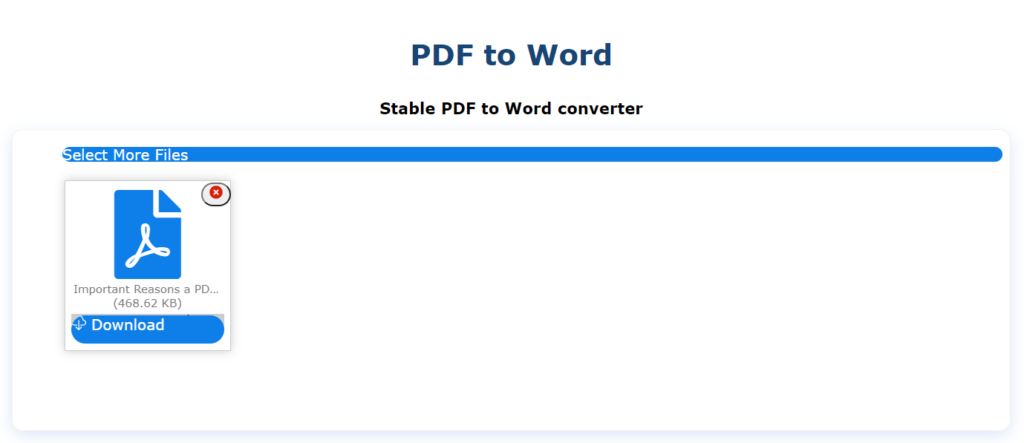 Step 2:
Wait for the tool to upload your document to start the conversion process fully.
Step 3:
After the format conversion is complete, you just need to click on "download file" and select the folder. This file download process may take a few minutes, depending on your internet speed.
2. PDF to PPT
You will be limited with PDF files at work and when you have a document in PPT format. PowerPoint files are useful for work, but sometimes you don't need to show your project in slides but writing. Like the conversion process between PDF to Word, you will only have to look for the essential tool for the process.
Convert PDF to PPT without changing its font
Suppose you convert your PDF file to PPT without changing the font. You have to use a free tool. With a simple conversion, you will avoid using programs with affected files. Perhaps you feel that your file looks good with the font, design, and images, and that is why you do not want it to be affected in the conversion.
Convert your PDF files to PPT quickly and safely
You don't have to complicate your life during the conversion process between PDF to PPT files. This conversion process can be made easy and secure with tools dedicated to imparting the feature for a long time. You only have to comply with the conditions established by the web provider for the conversion to be effective.
Steps to follow to convert PDF to Powerpoint
If you seek to fulfill the objective of converting PDF to Powerpoint, you should follow some steps:
Step 1: You must upload the file in PDF format to eventually convert it to Microsoft PowerPoint. Step 2: Wait for the PDF document to upload on the website and then click "Convert file." This process can take 1-2 minutes maximum.
Step 3: After the document is converted to PPT, you click on "download file."
3. PDF to Excel
After solving the conversion from PDF to Word or another more complicated format such as PPT, you will wonder if the tool adapts to other formats. PDT to PPT conversion is important for your work, but so could PDF to Excel. Sometimes you will have to transfer your documents to Excel to order your saved data.