Have you ever been faced with a situation where you had to test cross-browser websites on popular platforms such as Linux, macOS and Windows? To note, in this digital age, web performance and reliability are two determining factors in digital marketing. Since digital marketing dominates almost all aspects of life, the performance and reliability of the web are two very important things and should not be ignored at all.
Cross-browser testing aims to find out "web quality" on different platforms. A browser platform might be popular in country A but not so popular in country B. If you plan to do global promotion, relying on only one browser platform is an unwise decision. By doing cross-browser testing, you can check for broken links and ineffective coding. By checking the reliability of your web regularly you can keep its performance in perfect condition.
You need the right tool for that
Yes, of course. By searching online you can get various web testing tools, unfortunately not all tools are truly reliable. There are only a handful of tools that really work, one of which is Comparium.
Comparium is very helpful
Comparium is a very useful online tool. That can help you do cross-web web reviews in a short amount of time. In business, time is something that is very valuable and you do not want to waste it. You can also do a manual review, but this action is very time-consuming, therefore, with Comparium you can save your time by doing various things automatically.
Only with simple clicks and great again, the review can be done offline, saving your bandwidth. Comparium is very compatible with various OS and the latest browser versions. One interesting thing is that you can do screenshots that can be sent automatically to the person appointed. This means you can make reports offline, so you don't need to keep the process until the test is completed.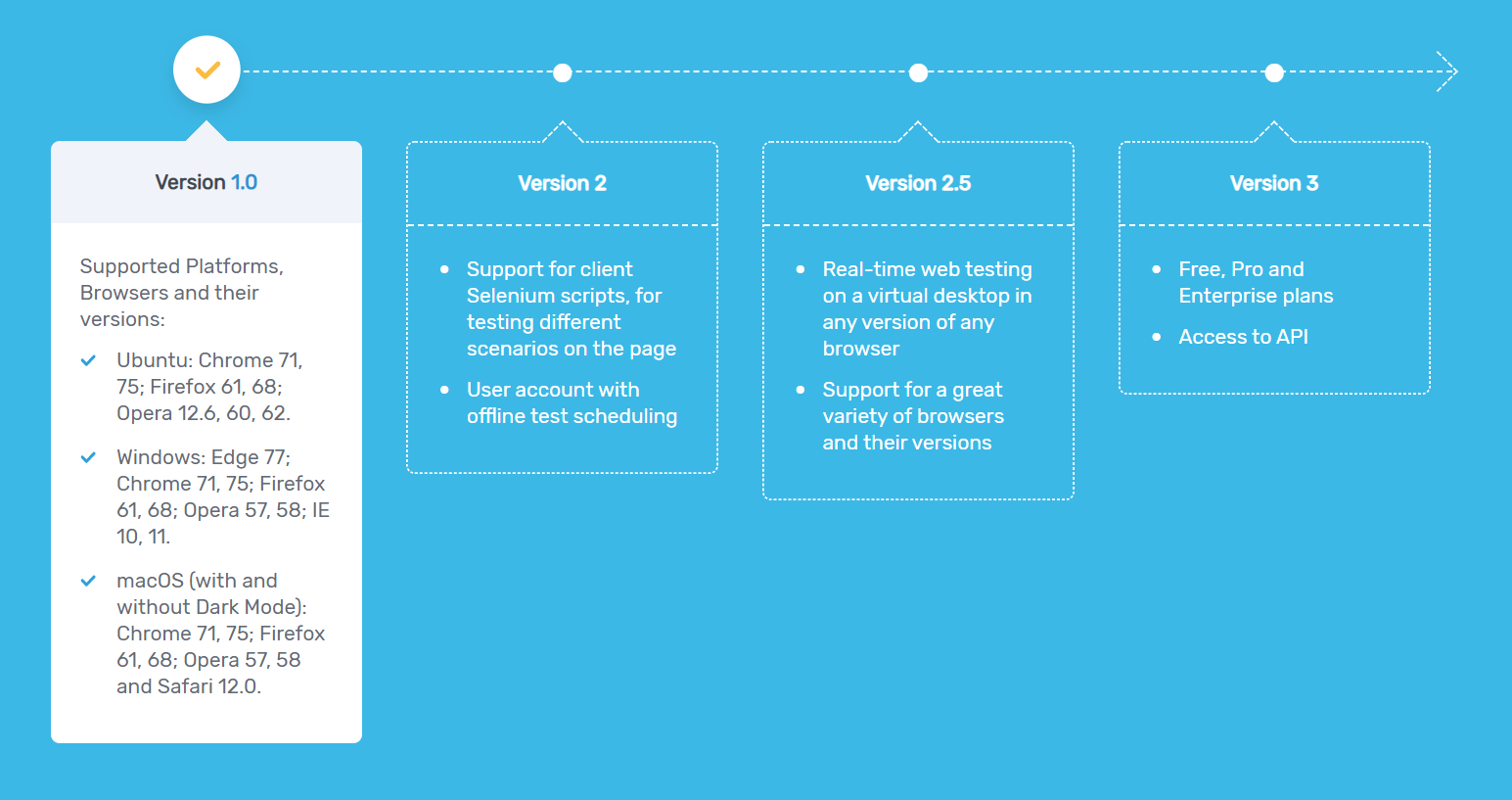 With its ability to make screenshot web testing, you can get an overview of the design of your web pages, helping you to analyze important things that need to be fixed. The average test time only takes approximately 2 minutes.
Following is the official list of browsers supported by Comparium:
– Google Chrome 75.0, 74.0, 73.0
– Microsoft Internet Explorer 11.0, 8.0
– Safari 11.0
– Mozilla Firefox 68.0, 67.0
A bright future for every web developer
It seems that Comparium provides a bright future for every web developer. Why? Because this tool makes it easy for them to verify many web functions on various popular platforms. One of the new features of Comparium is what is called the offline scheduled testing feature. This feature is predicted to be able to provide more support for real time web testing on any operating system. No matter which operating system is used, Comparium is the answer to cross platform testing.
How it works
In general, you can operate Comparium by entering your web URL in the field provided. You simply choose your favorite browser and click the Test button. Once the test is complete you will see a list of screenshots (arranged in rows). Gray indicates configuration and server error.
In short, this is a cross-platform web testing tool that is both sophisticated and simple.