Keyword research is a pivotal part of Amazon SEO and PPC optimization. Finding relevant keywords and utilizing them is the first step to gaining visibility on the platform. It can also make the difference between a successful Amazon PPC campaign and one that bleeds money.
So, what is keyword research? How can you find relevant keywords for Amazon? Where do you use these keywords?
Let's answer those fundamental questions in this article.
What is keyword research?
Before we look at how you can find relevant keywords, it is important to understand why.
Amazon is like a search engine. Consumers search for a product using keywords, and Amazon's algorithms display the most relevant results to their query. In Amazon's case, these results are product listings.
The search terms used by customers are the keywords that you need to find. Every customer describes a product differently. That is why it is important to find high-volume relevant search terms for your listings.
For instance, assume you are a customer who is looking to buy a pair of running shoes to wear while jogging in the morning. In this case, you can search for a product using the search term 'running shoes.' You could also describe it as 'jogging shoes' or 'men's shoes for running.' There are many such possibilities.
Amazon keyword research is all about discovering the most popular variations and keywords.
How to use keywords on Amazon
Once you find keywords, you need to make sure Amazon's algorithms recognize that they are relevant to your product. To do that, you need to add these keywords to your product listing. Add them to the product title, bullet points, or description. Amazon's algorithms will scour through your listings and index your product under the relevant keywords.
Alternatively, you can add the relevant keywords as part of your backend search terms.
Want to check whether your keywords are indexed by Amazon? Use SellerApp's Index Checker to quickly find out!
How to find relevant keywords
Use the auto-complete feature on Amazon
This is one of the easiest ways to discover some relevant long-tail keywords for your product. Amazon has an auto-complete feature that offers suggestions when customers are typing in their queries. The suggested search terms are based on popular ones used by other customers.
Utilize several relevant keywords to discover a large corpus of high-volume long-tail keywords.
However, there is one drawback to this method. You do not get any actionable data on the search volume or the competition for a keyword.
Use keyword research tools
Specialized Amazon keyword research tools like SellerApp will help you find relevant long-tail keywords and give you actionable data. SellerApp gives you data on search volume, cost-per-click (CPC), conversion rate, and estimated orders based on the selected Amazon marketplace.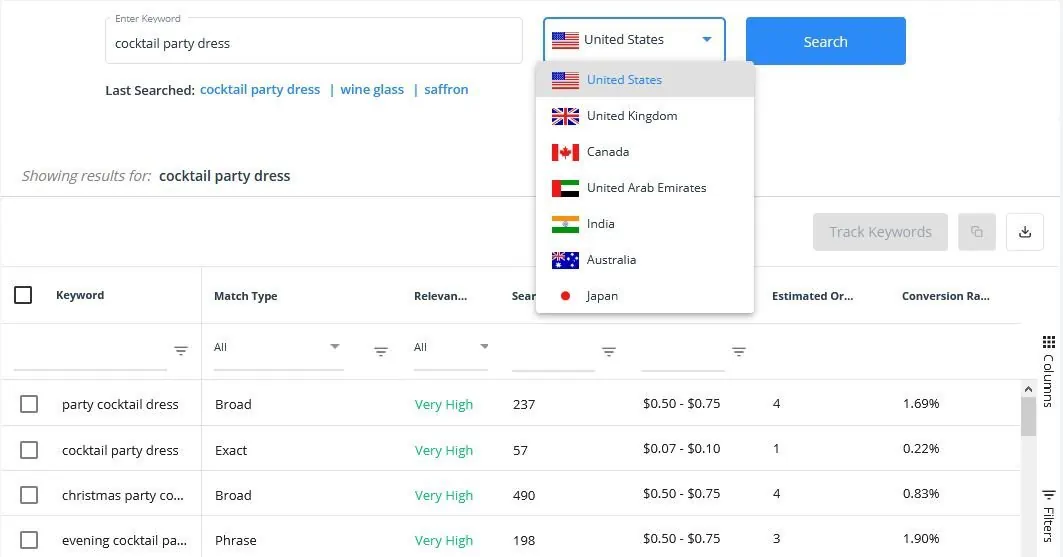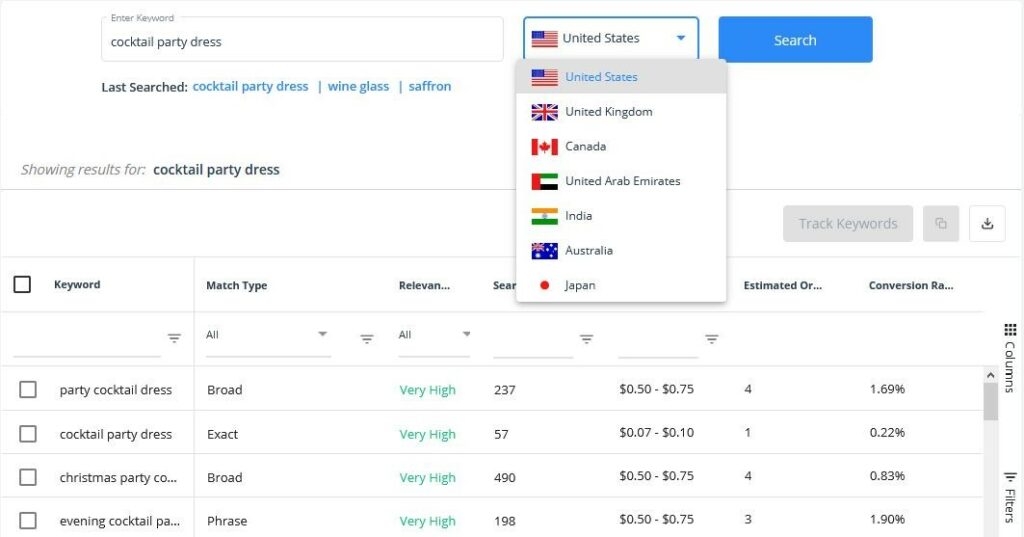 Estimated orders and search volume gives you an indication of the demand for a product. CPC will help you gauge the competition for a keyword when running Amazon PPC campaigns. A high CPC usually indicates high competition.
Pro tip: When trying to find relevant keywords, make sure that you are using localized data. A search term that is popular in the US may not be widely used in the UK. Take into account local variations when selecting keywords for your product.
Analyze competitor listings
Another great way to find relevant keywords is by analyzing your competitors' listings. Go through their product title and listing copy to identify keywords relevant to your product. Keep track of every keyword that describes the product, its features, or its benefits. Doing this manually can be a time-taking process.
You can use SellerApp's reverse ASIN feature to harvest the keywords used by your competitors. All you need to do is copy the product's ASIN, paste it on the search bar, and press enter! SellerApp's algorithms will then give you a list of keywords used in that product listing. You also get search volume and CPC data for each keyword.
You can also compare your ASIN to theirs to quickly identify the relevant keywords that are not part of your listing.
Leverage Amazon PPC
A profitable Amazon PPC campaign is built on a foundation laid by relevant keywords. At the same time, they are a great way to find profitable long-tail keywords. The best part is that Amazon does most of the work for you!
What you need to do is create an automatic sponsored product campaign. Amazon will find relevant keywords based on your listing and will bid on them based on your ad budget. In a nutshell, Amazon manages the campaign for you. It optimizes bids and keywords based on the data that it collects while running the campaign.
What you need to do is monitor the campaign and the top-performing keywords. When you discover a new profitable keyword, you can move it to your manual campaign to optimize it further. You can also add your listing or backend search terms so that your product is indexed for that keyword!
Conclusion
Finding the right keyword is all about utilizing accurate data. Trends are always shifting, so you need to stay alert and keep updating your listings with relevant keywords whenever you discover them. Make sure you monitor your competitors as well.
Additionally, keywords are not just for Amazon SEO. You need to utilize profitable keywords in your Amazon PPC campaigns. It is arguably the best way to boost your sales. Start leveraging the keyword advantage for your PPC campaigns today!
Author's Bio: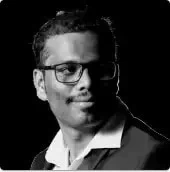 Arishekar N, the Head of Marketing at SellerApp, specializes in digital marketing, in addition to website keyword optimization for search engines. His areas of expertise include enhancing the organic ranking of web pages on search engines with innovative SEO strategies and online promotions.