Drive traffic to your website. Increase brand awareness. Encourage customer engagement. Develop new leads. How to meet these objectives is no secret – reach out. Make contact.
Your growing company should be using multiple tools and various avenues to engage with your customers and attract new ones. Often, this means using a number of different software packages or platforms.
When it comes to email marketing campaigns, there is no shortage of good options to choose from. In this short article we'll compare 3 of the more popular software packages on the market. The tools they've developed are widely-used and have an excellent reputation, proving that technology is a good career path and that software engineering still one of the more resilient and profitable tech jobs out there today.
The criteria for making it on this list is simple:
Must be on the market for a minimum of 4 years
Must already be a popular option for small to mid-sized businesses
Must offer a free trial (or a money-back guarantee)
The product points we'll compare include:
Reputation (including a look at the metadata around customer feedback and reviews)
Features (though, that is generally not what makes one software packages or another stand apart)
UX (user experience, ease of use, customization capabilities)
Price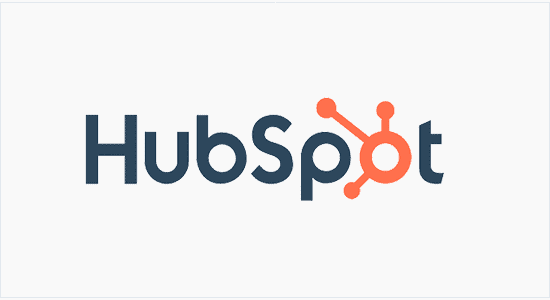 More than simple email marketing campaign software, HubSpot is a comprehensive CRM platform with analytics, pipeline management, chatbot, etc.
It might be counterintuitive, but just because HubSpot does many things, that doesn't mean they don't do them well. In fact, they wouldn't be the most popular CRM software on the market if that were the case.
What the users say
With over 7,000 reviews collected, HubSpot scores an impressive 4.5 stars (out of 5) for customer satisfaction.
Overall, customers praise how user-friendly it is. (Onboarding is much faster and getting a hang of all the features is much easier to do than with similar CRM tools.)
Where the high score tends to dip is with experienced users who lament the lack of customization in the templates. Also, high-volume users complain about the price. (It can get expensive quickly.)
Notable features
HubSpot stands out from other developers by making their software easily accessible to users of even limited tech skills and experience.
A simple and intuitive drag and drop editor
Well designed themes and templates with customization capabilities (though customization is limited compared to its competitors)
A comprehensive knowledge base and academy to help you generate ideas and improve your marketing skills
Price
HubSpot is an all-in-one CRM software package. Users who want a comprehensive CRM tool have a few subscriptions to choose from.
$45 a month – includes 1,000 contacts
$800 a month – includes 2,000 contacts
$3,200 a month – includes 10,000 contacts
It's worth noting that whatever subscription you choose, should you exceed the number of contacts allowed, the surcharges can get high quite quickly.
Free Email Marketing Tools
HubSpot does offer a "lite" version of their email marketing tools with the capacity to incorporate up to 1,000 contacts.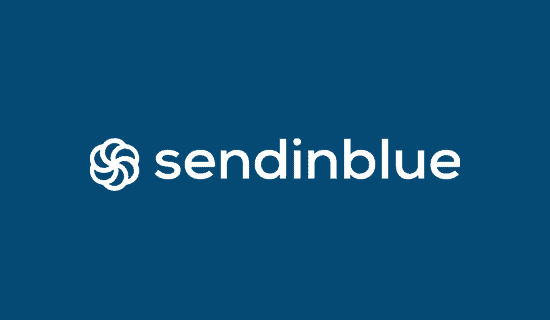 While Sendinblue does offer other CRM tools such as pop-up forms, Facebook ads, chat, and SMS marketing, they are most known for their email marketing campaign capabilities.
They have been successfully targeting small and mid-sized businesses for years and are regarded as one of the leaders in email marketing software.
What the users say
With over 1,300 reviews collected – over 1,000 of which are 5-star reviews – Sendinblue scores and impressive 4.5 stars out of 5 in customer satisfaction.
Overall, users tend to be highly satisfied with the software itself – its customization capabilities, the ability to easily store and retrieve your own content to incorporate into the templates.
However, when it comes to customer service, it tends to be hit or miss. Some users praise the quality of customer service they've received, while more than a few users have complained of the bad to non-existent customer service they've experienced.
Notable features
Sendinblue stands out from other developers in that they don't try to do too much. But what they do, they do very well.
An impressive library of templates to choose from
Personalization capabilities that range from the simple and easy to the highly detailed and complex
Unlimited contacts that can be grouped in any way imaginable
AI delivery and A/B testing
Price
Sendinblue offers 4 types of subscription models for users to choose from.
Unlimited contacts with the number of emails sent per day capped at 300
Emails contain the Sendinblue logo
Advanced functions such as A/B testing are not available in the Free subscription plan
No daily sending limit
The Sendinblue logo is removed from the emails
Advanced tools such as A/B testing and analytics
Unlimited contacts
No daily sending limit
The Sendinblue logo is removed from the emails
Advanced tools such as A/B testing, analytics, Facebook ads, landing pages, multi-user access, and telephone support
Enterprise – contact them for a quote
All the benefits of a Premium subscription plus a host of other features including priority sending and priority support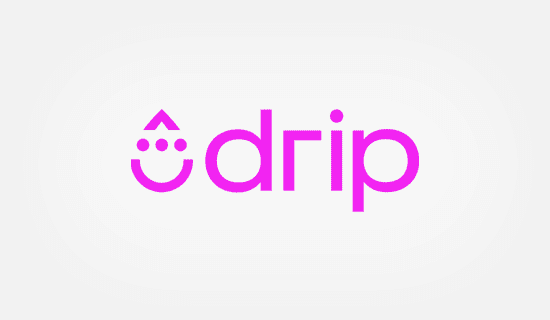 This popular tool sells itself as "Email and SMS marketing for growing e-commerce brands". They aim to provide a comprehensive marketing service that includes integrating data to create multi-channel campaigns driven by automation and pre-defined marketing strategies.
This tool is heavily geared towards e-commerce stores and might not be a good solution for companies with broader email marketing needs.
What the users say
Although the sample size is considerably smaller than the other software packages on this list – only slightly more than 400 reviews collected (only 13 of which are 1- or 2-star reviews) – Drip scores a high 4.5 stars out of 5 in customer satisfaction.
Overall, users celebrate the intuitive and easy-to-use workflows, the excellent automation interface, and its easy integration with e-commerce stores such as Shopify.
However, more than a few customers have complained about the less-than-stellar analytics and poor integration with WooCommerce (although steps are being taken to correct that).
Notable features
Drip stands out from other developers by gearing their software specifically toward e-commerce brands. They offer multi-channel marketing – email, SMS, webpage pop-ups, and social media marketing.
There are a number of "pre-built" playbooks designed to help you guide visitors through your sales pipeline. Intelligent analytics of the data from your e-commerce store can be used to help you select and optimize the right playbook for your needs.
Price
Their rates are calculated per contact ranging from $29 a month for 1,000 contacts to $89 a month for 5,000 contacts and so on.
There is no sending limit regardless of how many contacts you pay for. Check out their price calculator for a more precise quote.
The Bottom Line
For small to mid-sized companies, any one of the 3 software packages discussed on this list should satisfy your needs. All 3 brands have an excellent reputation and lots of positive customer reviews to back up their claims.