Recruiting the right talent for the project can take from 3 to 12 months and cost up to $100,000 yearly. Learn how outstaffing may help.
Angular is an open-source front-end technology adopted by numerous companies for building dynamic web applications. Finding the right expertise is key to success of any web development project. However, recruiting a senior Angular developer can take up to a year and cost hundreds of thousands of dollars. Selecting the optimal engagement model can greatly accelerate the process and reduce the upfront cost.
In this article, we will review the pros and cons of the three main strategies for hiring Angular developers to help companies decide which approach best fits their needs.
Recruiting on a full-time basis
Hiring full-time engineers to join the company is usually the first option that comes to mind. This method allows businesses to have skilled and motivated employees available at any time, which is best for long-term projects with a consistent workload.
However, building your own team requires companies to devote significant time and effort into finding the right talent, onboarding, training, etc. The annual salary of an Angular developer in the USA can reach up to $100,000. Additional costs (managers' time spent on meetings, screenings, interviews, etc.) can triple that number, which may not be justified for a short-term project.
Additionally, labor laws in some parts of the world can make it difficult to scale down the team at the end of active development. For example, a Deloitte report shows that in Western Europe, dismissal for economic reasons can cost up to €350,000 in severance pay and settlements, depending on the country and number of years served with the company. In practical terms, this means that after the project is finished, you might end up having to choose between paying developers you have no tasks for or terminating them and taking an even larger financial hit.
Finally, finding highly skilled talent for critical roles can take a long time due to competition and a lengthy multistage hiring process. Spending from 3 months up to a year on assembling a team puts organizations at a significant disadvantage compared to those able to start working immediately.
Working with freelance Angular developers
To get greater flexibility and start working much sooner, organizations can consider augmenting the existing team with freelance developers. For instance, companies can find specialists on platforms such as UpWork, PeoplePerHour, Fiverr, etc. This approach helps to reduce the time needed to find and employ a specialist to a minimum, but comes with its own set of downsides and potential risks.
Although hiring a freelance Angular developer is faster than traditional recruiting, the inherently limited communication can cause unexpected delays for projects that require collaboration.
Furthermore, freelancers do not work exclusively for your company, meaning that their time is split between several customers, which can cause them to miss deadlines or rush over certain parts of their task. Working on several projects simultaneously, they may not be able to deliver the quality of work that you expect.
Hiring dedicated Angular developers from a reputable company
Hiring dedicated developers or teams combines the reliability and effectiveness of in-house employees with the convenience and flexibility of freelancers. This option provides you with prevetted engineers that work full-time for your company. Outstaffing allows organizations to choose from a pool of qualified experts, saving time on recruitment and onboarding, while still finding the right talent to fit the project needs.
In contrast to freelancers, an outsourcing company is a reliable partner that will always be there when you need assistance. Dedicated Angular developers and teams hired through a company come with clearly set deadlines and confirmed budgets that will not change without your approval.
With detailed roadmaps, daily meetings, and transparent reporting, you can keep track of progress and rest assured that the project is going according to plan. The ability to scale the team or change developers in less than a day prevents operational delays and eliminates risks that would be inevitable with other engagement models. Your intellectual property will also be protected by non-disclosure agreements.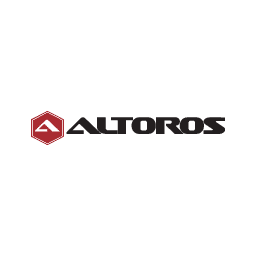 Since 2001, Altoros has been a trusted outsourcing partner with 7 offices worldwide and 1,400+ projects delivered. The company offers a pool of dedicated Angular developers that can be onboarded within 72 hours of contract signing, as well as a 2-week trial period. With over 350 certified specialists to choose from, finding the right experts to augment your in-house team will not take long.